B1G1 STUDY TOUR 2014 – CAMBODIA (PART 2): HOPES AND ASPIRATIONS
It was the earliest gathering time for (almost) everyone; 5 am! We started the day with the must-do Siem Reap activity.. Watching the Angkor Wat Sunrise! And it was so, so beautiful.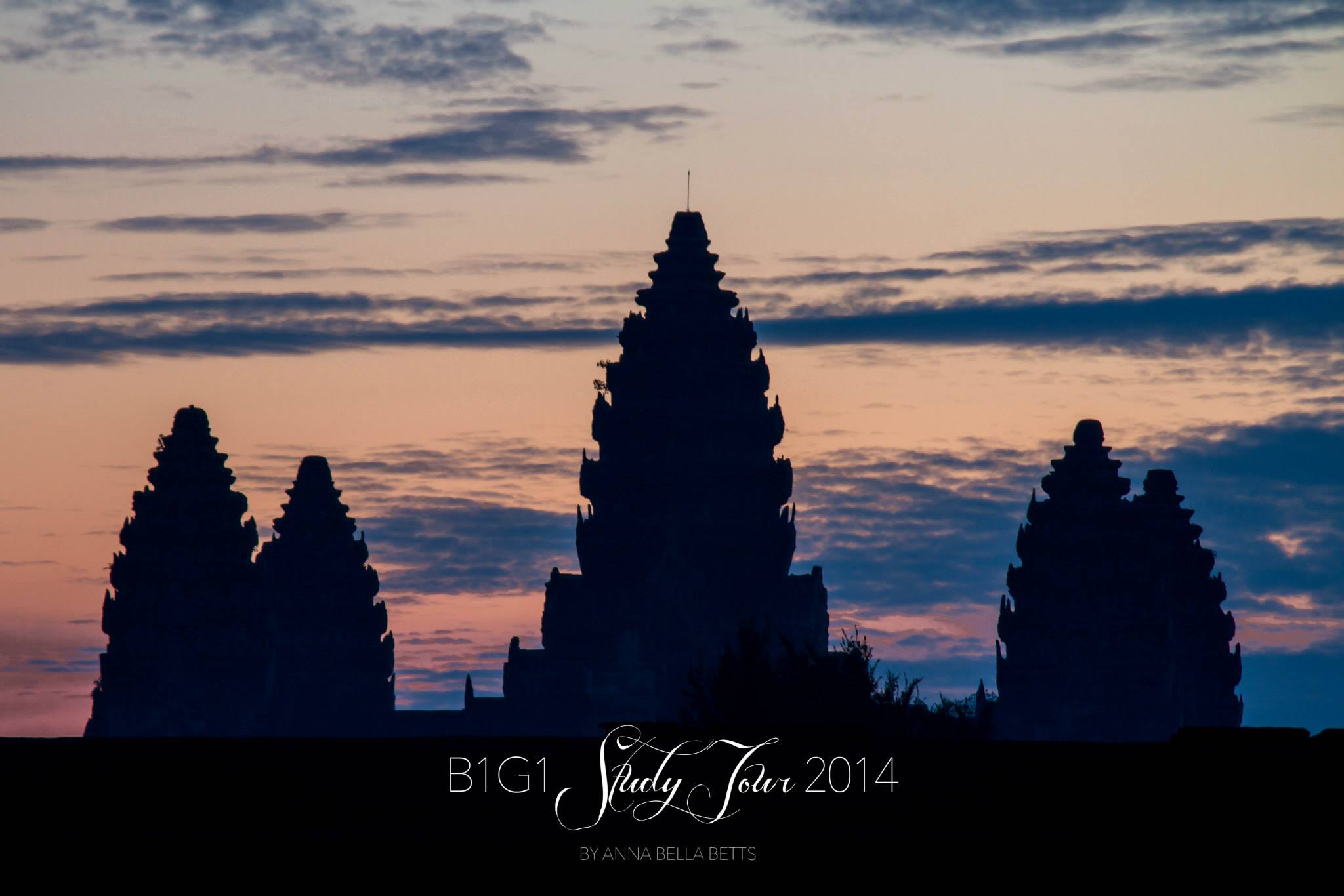 Paul Dubrule School
We then had free and easy time before we had lunch at another training restaurant school, Paul Dubrule School. Delicious food with such unique food presentations!
Child's Dream Scholarship Sharing
Rushing off to our next destination for a Scholarship Workshop, we met with our Worthy Cause Partner, Child's Dream team and 34 of their High School Scholarship students at Puok High School. An afternoon filled with so much learning, inspiration, motivation and even tears at one point!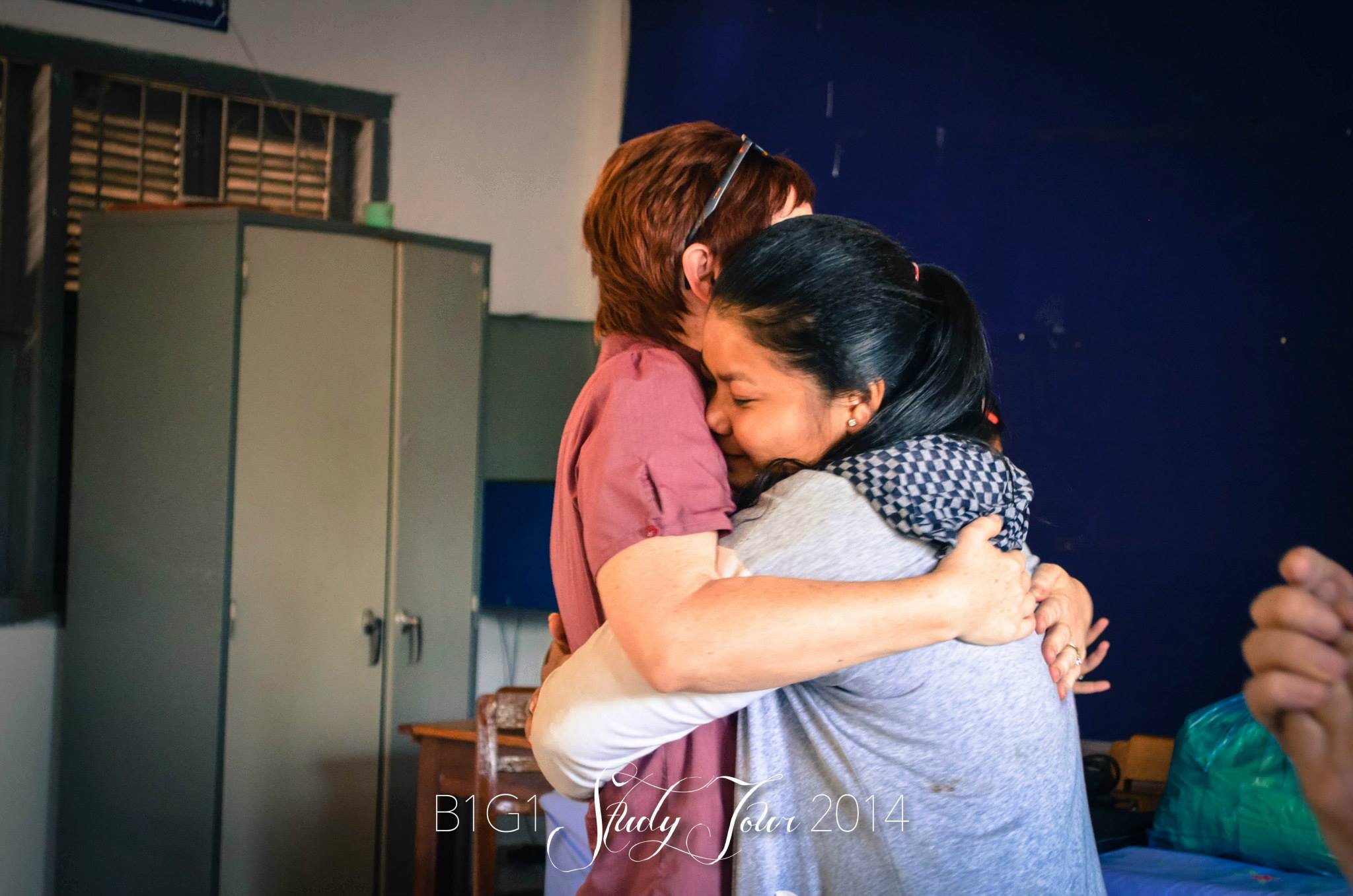 8 of the Scholarship students shared with us about their life stories and aspirations. Some had parents who were separated, some no longer had parents, some were told to stop their education due to their family's financial difficulties and their determination to continue studying no matter their circumstances inspired us and touched our hearts so deeply. With the scholarship awarded by Child's Dream, they felt grateful at being given a chance to strive for their dreams and contribute, not only to their families but to the country as well.
Everyone were then separated into smaller groups where more sharing ensued. Time flew so quickly and we had to bid our goodbyes and exchanged so many hugs and kisses with the amazing students.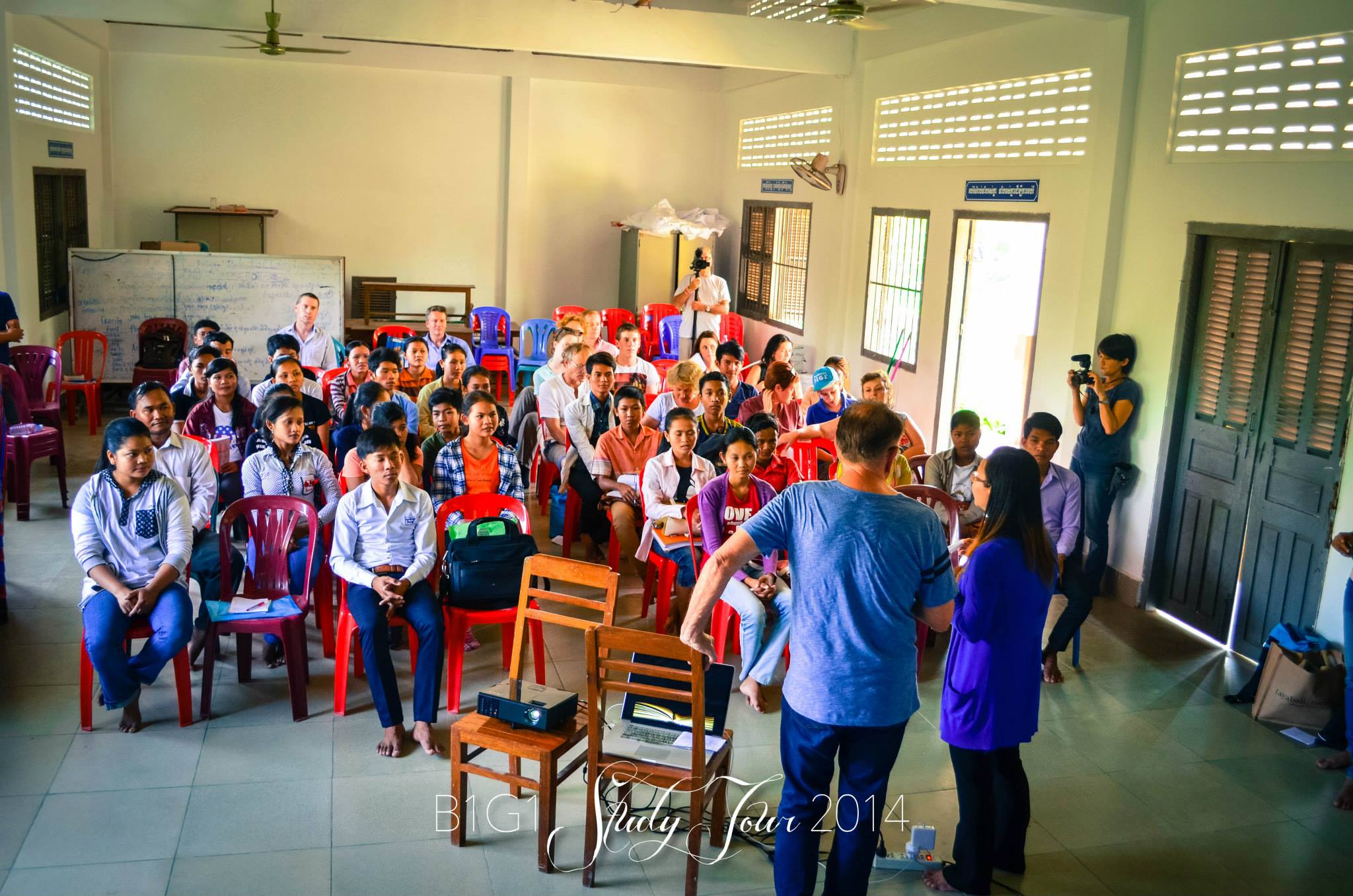 It was truly an afternoon like no other – a life-changing afternoon!
FAREWELL DINNER
Last but not least, we had our Farewell Dinner.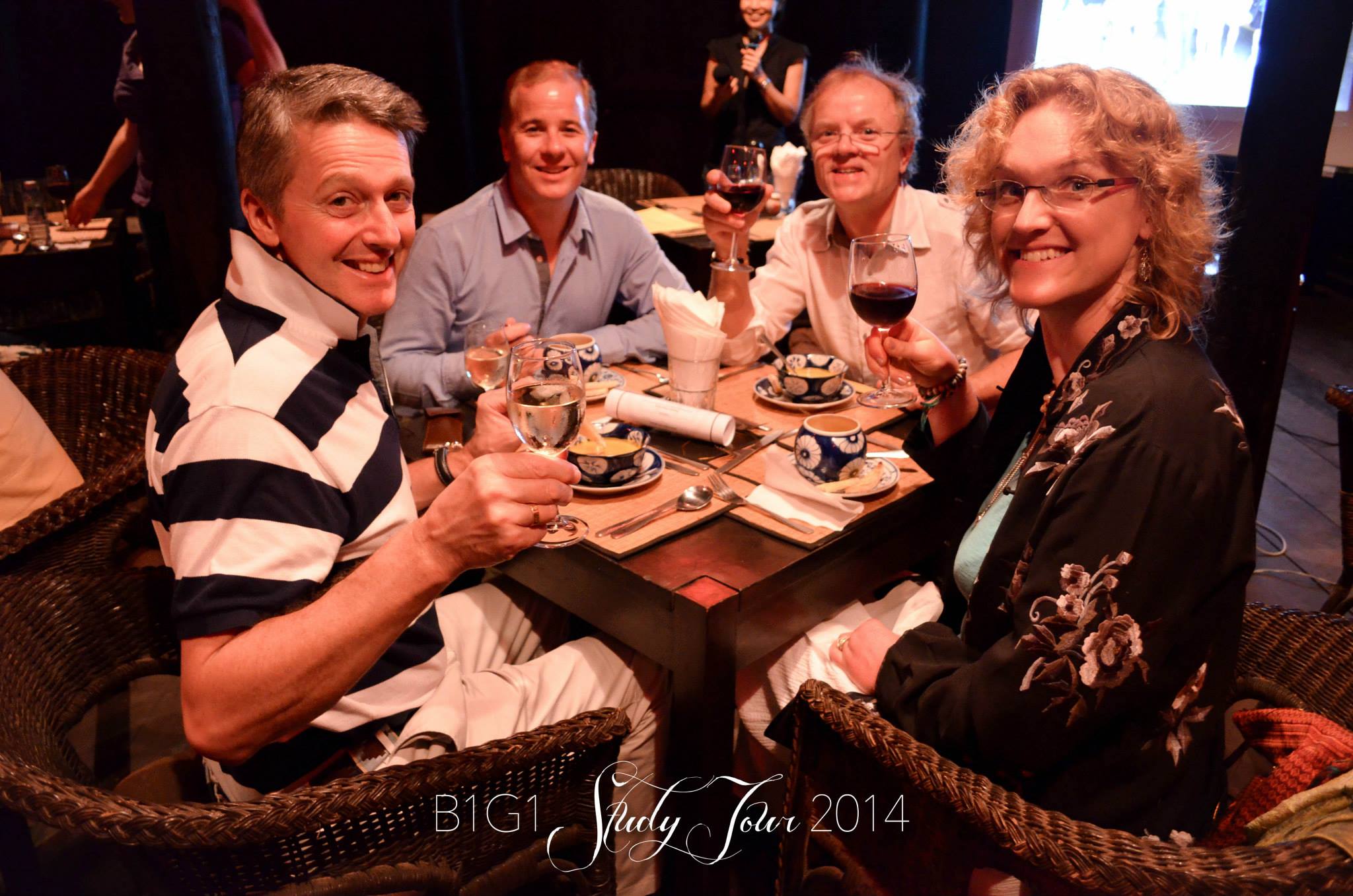 The few days we had together on the tour flew by quickly. Many moments were created, stories shared, tears flowed, wonderful connections made and friendships forged – friendships we think will last for a very long time..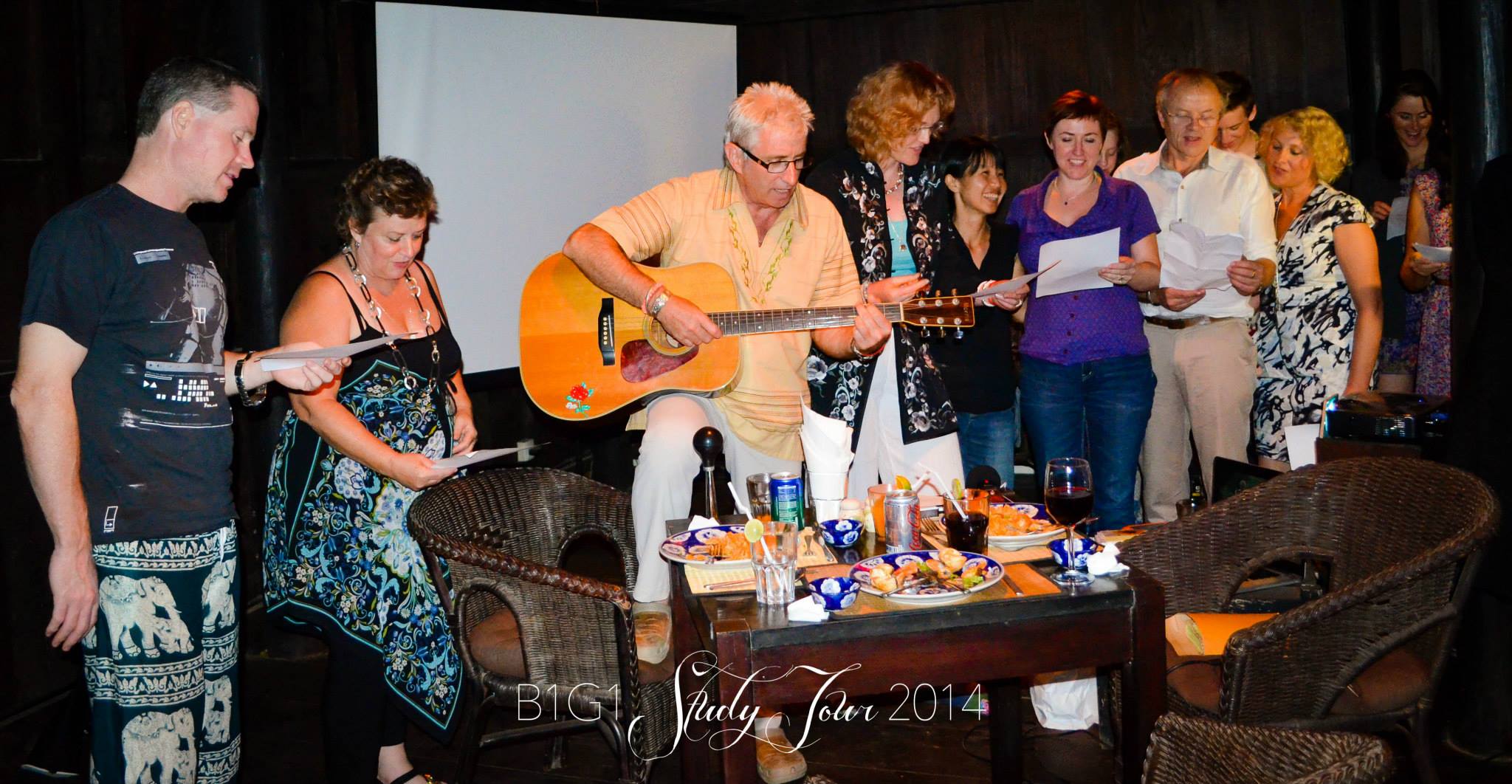 It was the perfect evening summing up all the things we did and sharing our learnings & insights. We even had a surprise song singing session! Singing a fantastic original aptly describing the #b1g1studytour2014 written and composed by our dear tour participant, Mr. John Paul Irvine.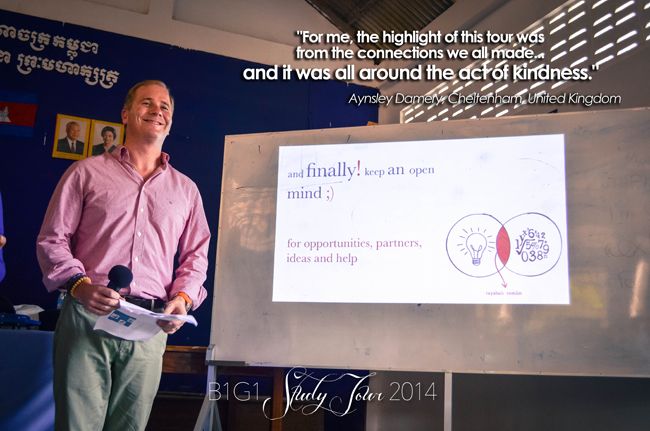 At the end of the night, many hugs were shared.. The many things that happened during the tour were a lot to takein, deeply touching many of us emotionally.. And we hope that all the inspiration from this tour will continue to spread, inspiring even more people around the world.
Thank you to all who made it happen. Till the next study tour #b1g1studytour2015? :D
More Pictures from Day 5 (Part 1) >>
More Pictures from Day 5 (Part 2) >>
---