ANNOUNCING THE B1G1 AWARDS 2021
For the entire month of July, we're celebrating the 15th anniversary of the B1G1 initiative. The community of B1G1 businesses have created over 290 million giving impacts to date in 48 countries.

Today though, we want to focus on those business owners and their teams who did some extraordinary things in 2021 — right in the heart of the Pandemic — to put B1G1 right at the heart of their businesses.
Here, as we always do on our anniversary dates, we look at the entire year before, and we always look through the same 'lenses' — Impact, Integrity and Connection and we end on a special one …. Generosity. Let's go:
THE IMPACT AWARD
The IMPACT Award goes to 3 businesses that created the highest number of impacts.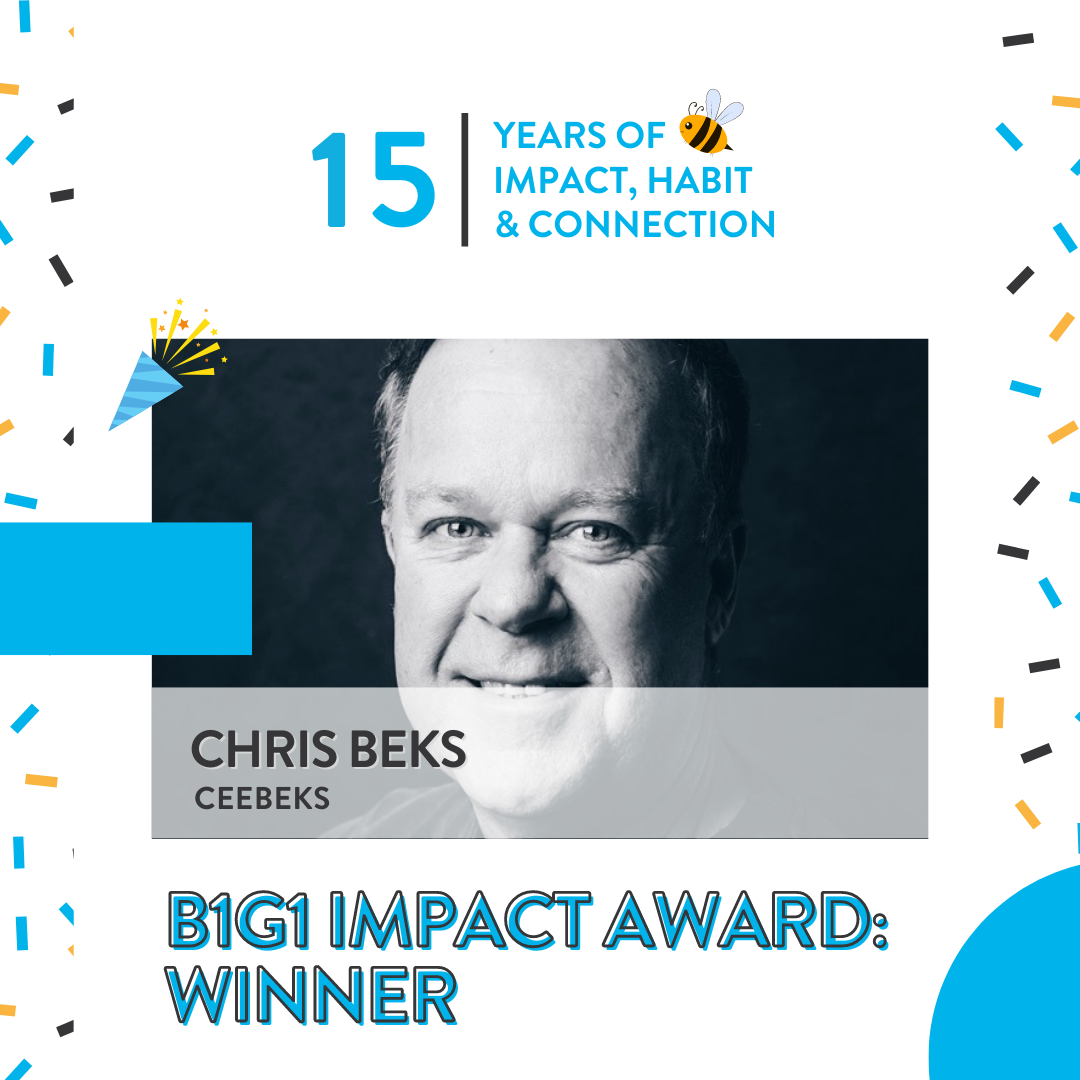 In 3rd place, Ben Walker and the team at Inspire CA created a wonderful 1,621,703 global impacts.
In 2nd place, Adam Houlahan and the Prominence Global team with 2,674,799 global impacts.
And proudly in 1st place all the way from Warrnambool, the team a CeeBeks Business Solutions with an amazing 3,291,900 impacts around the globe.
In B1G1, we also refer to the number of impacts as the number of smiles. So, taken together, that is a lot of smiles! Well done everyone.
THE HABIT AWARD
Central to the B1G1 philosophy are two thoughts: first, we're all at our best when we're giving; second, because that's so true, the more that giving becomes a habit, the better it is for everyone involved. And walking the talk is often the most challenging part in demonstrating our commitment to do good.

So, this year, we decided to reframe the term HABIT to INTEGRITY in B1G1 and acknowledge those who have demonstrated how they have integrated giving into their regular activities and sustained the behaviour.
Let's take a look at the top 3 businesses that demonstrated the active giving spirit.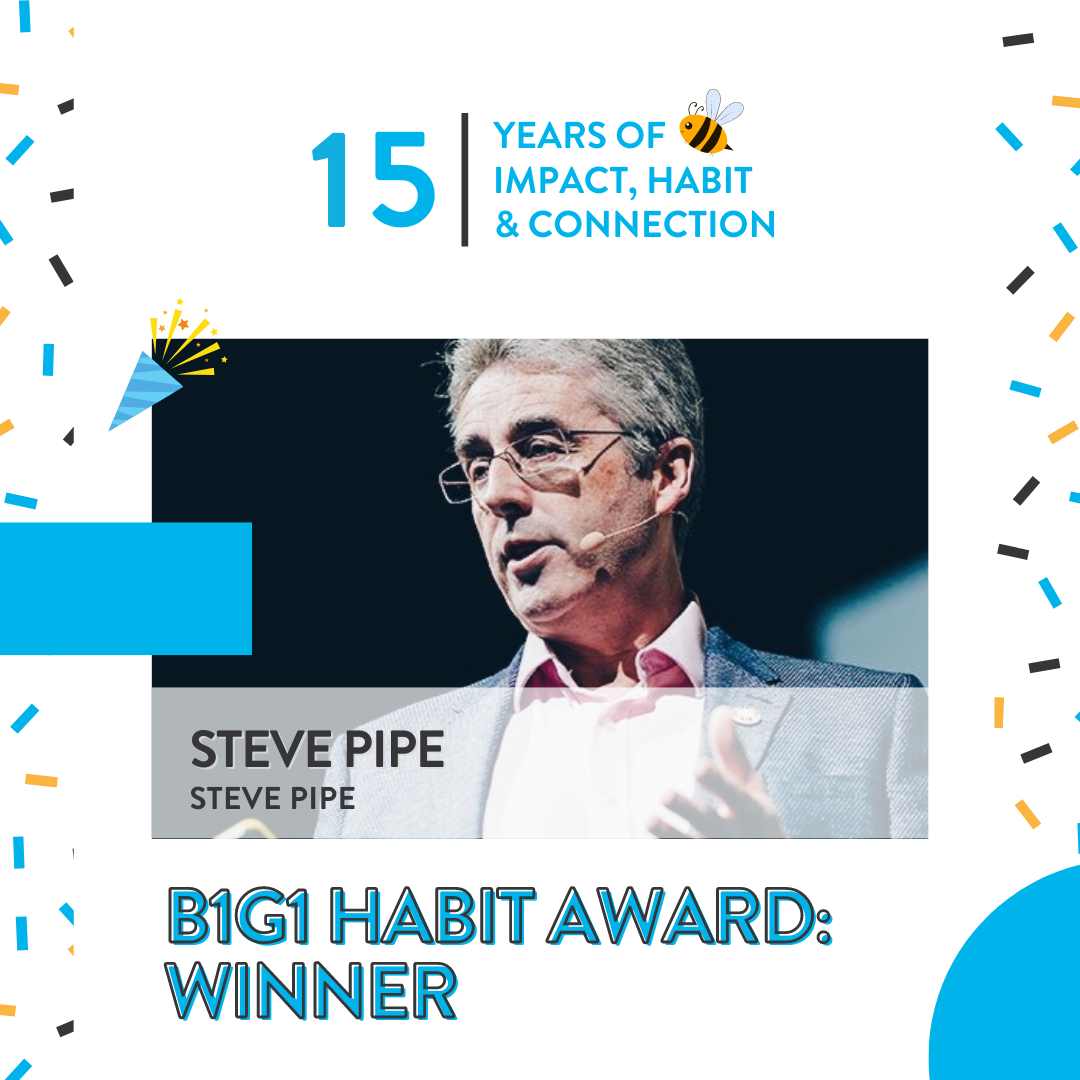 In 3rd place: Ross Le Quesne
In 2nd place: EllisKnight International Recruitment
The 1st place: Steve Pipe (stevepipe.com)
Thank you so much for championing this very important element of being a force for good, everyone!
THE CONNECTION AWARD
And that brings us to the Connection Award, the one that celebrates members bringing on board other businesses. Which means that these are members who inspired many others to join the B1G1 Movement.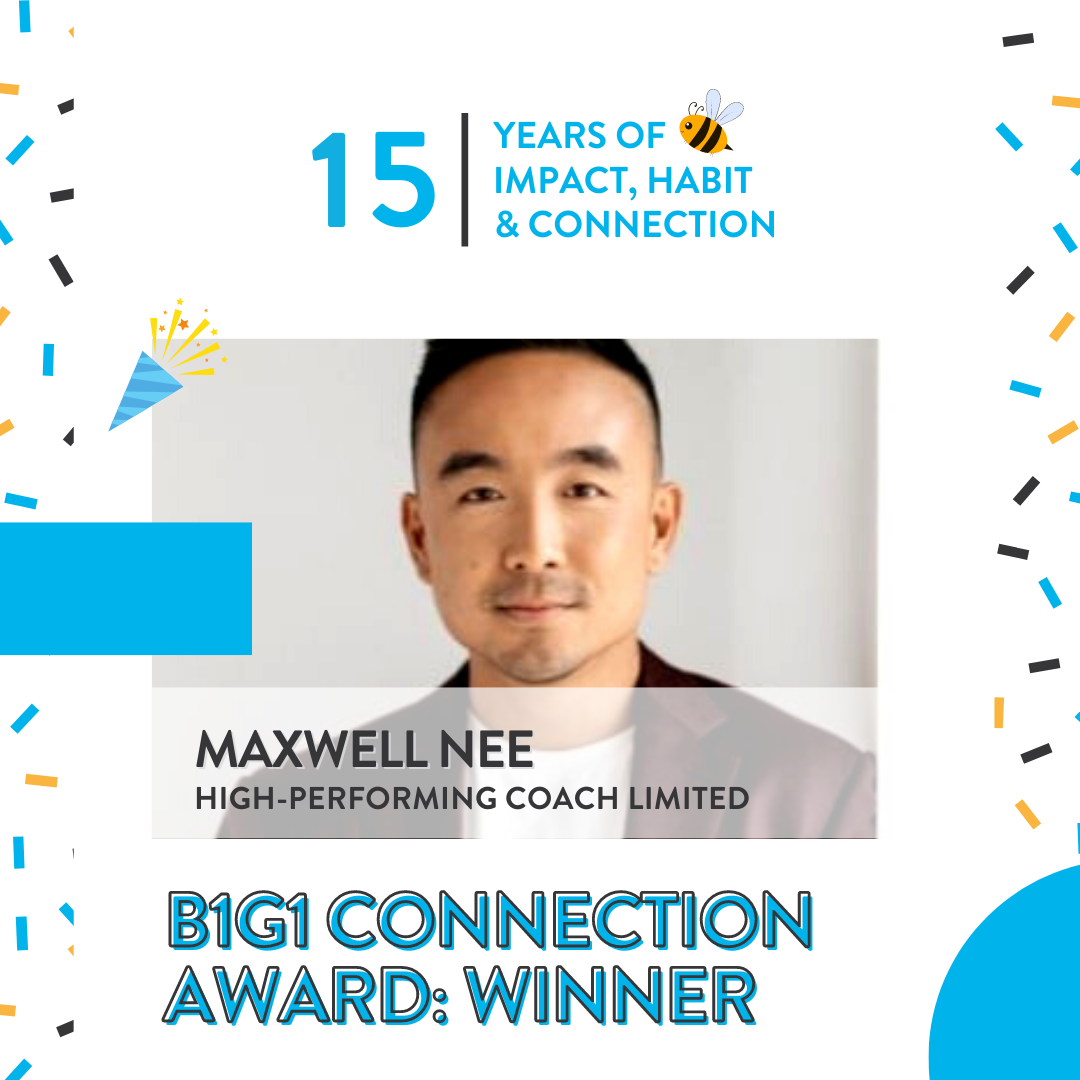 In 3rd place, we have Glen Carlson at Dent in Australia with 24 new members in 2021.
And in 2nd place, the super-impactful Brody Lee with 29 new Members under his belt.
Topping out the Connection Award in 2021 is 1st place-getter, Maxwell Nee at High Performance Coach with a wonderful 31 brand new Members.

We are so grateful for your leadership.
And one very important recognition goes to our veteran connection-creator Steve Pipe in the UK.

Since he joined B1G1 in 2010 he has encouraged over 500 businesses to get involved in B1G1. Which makes Steve a totally different class when it comes to creating Members. His active referral activities have created over 17 million leveraged giving impacts as well!

So, taking this opportunity on this special anniversary of B1G1 AND his 500-member effort, we are honoring him with a permanent title of 'Global Impact Envoy' to recognise his extraordinary achievements.
THE GENEROSITY AWARD
And I'm not sure how you do a drum roll in a post like this — maybe you could tap hard and fast on your table — here comes THE award — the Generosity Award celebrating just that. Between these three people, it's collectively over 5% of the entire B1G1 giving amount in 2021 alone.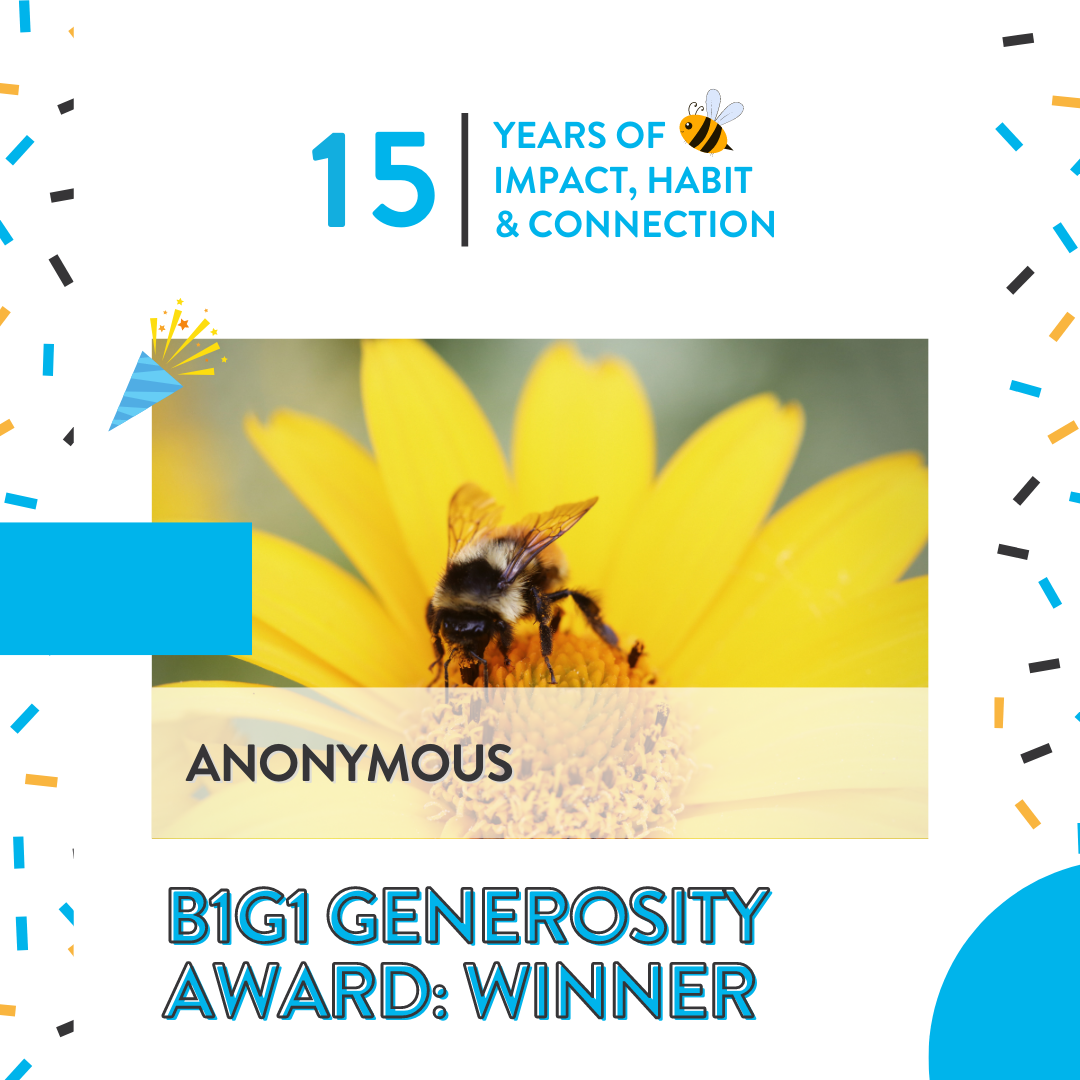 3rd, the stunningly generous Kylie Andersen at RJS Accountants.
In 2nd place, the soon-to-be-married and amazingly generous Karina Grassy at Slumbersac.
And in 1st place is someone who has chosen to remain anonymous due to personal reasons. Still, thank you for your generous giving with us all these years.

Specifically, I want to congratulate everyone on the list in this very important year. You power us up to do even more.

And even if your name is not on this list, based on the fact you are reading this, I believe that you have played an important part of the collective progress we have made together in B1G1.

So again, many, many congratulations. And perhaps what we all could do now is check out the winners' LinkedIn pages and congratulate them individually too.

For now, collectively, well done you for being with us for this month-long 15-year celebration.It's been huge, warm, caring and kind.

Here's to more of the same.