B1G1X SOUTHERN HEMISPHERE: WONDER, AND WONDER WITH ACTION
What a whirlwind of a week it was.
2 weeks ago, the entire B1G1 team took our FIRST trip ever that required us to close our entire office for a week, where we flew 7 hours, 6,210km from home for the FIRST-EVER B1G1x Southern Hemisphere Global Conference. And for the FIRST time, we were participants of a B1G1 event.
Cross my heart, every single B1G1 event is like no other, simply because it's the only event where people from all walks of life and business come together not just as a business network, but a community to learn how to give more. Just imagine: 100 people flew/drove in (some with their teams) from all around Australia and beyond to come to this incredible conference, just to so they could learn and contribute even more to the world and the B1G1 Community.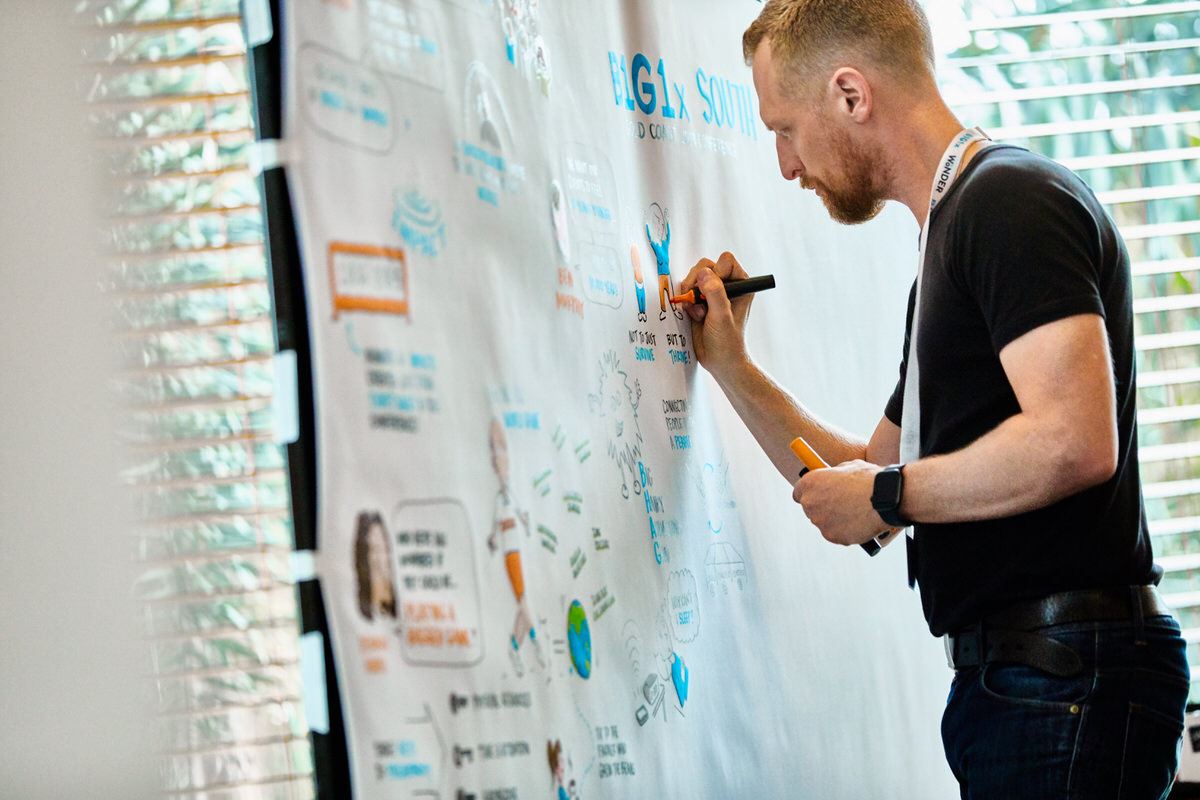 MY LEARNINGS
I thought I'd share some snippets from the conference that you might find some inspiration in, by no means complete and in no particular order. Credit goes to our fantastic speakers and I apologise for editing/personalising my learnings here:
Step up – take action. It doesn't matter if there are 10 million issues to tackle. Start with one, any one.
Create your own BHAG – Big Hairy Audacious Goal. Don't benchmark your giving or personal goals to what you're comfortable with or used to achieving. Think BIG and reverse engineer the ways to achieve it.
Wonder – but wonder without action is a wish. People don't buy drill bits, they buy holes. We're all invested in the future that we haven't seen, and that future is something our children, grandchildren will live in.
Take ownership, and let your team take ownership of your business's giving initiatives. And trust that they'll do an awesome job, because they will.
BIGIFY and EASIFY it – don't let one good idea be applicable in one way only. Think BIG. Explore how you can maximise the impact from one idea, and make it easy to adopt.
A giving culture draws talent and brings purpose to each of your team. If you want your team to drive the business, give them a bigger purpose to what they're doing by linking their wins to giving too.
For all businesses – You don't have to be the biggest business to make a difference. You can be a small player making the biggest impact you possibly can.
But these lessons are not the only take-away from the conference. There's something bigger that underlies the success of the entire 2-day conference, something that will start driving the B1G1 Movement forward.
THE B1G1 GIVING SPIRIT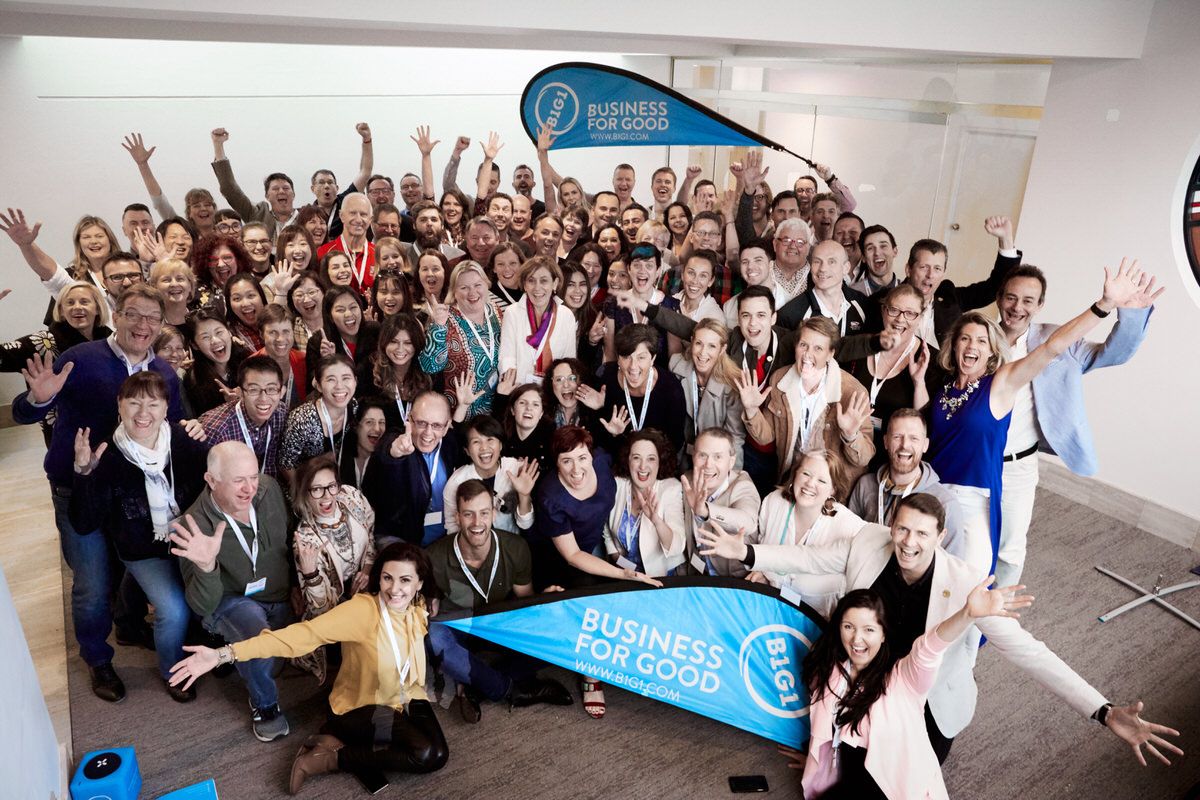 GIVING has so many connotations, doesn't it? Sometimes we think it's about money, time and skills.
But reflecting upon the sheer multitude of people who came together to make this event come alive – the number of hours, ideas, emails, online zoom calls, creation of event material – there's something so much more than that.
Whether it was the gorgeous B1G1x branded lanyards, pens, notepads, event booklets to the spectacular line-up of speakers etcetera, they all came from business owners and team members who believed in the power we have in making a difference. And every one of them invested time they'll never get back to create something spectacular in every way they could possibly offer, so we could just sit and BE inspired over the short 2 days. Isn't that fantastically heart-warming?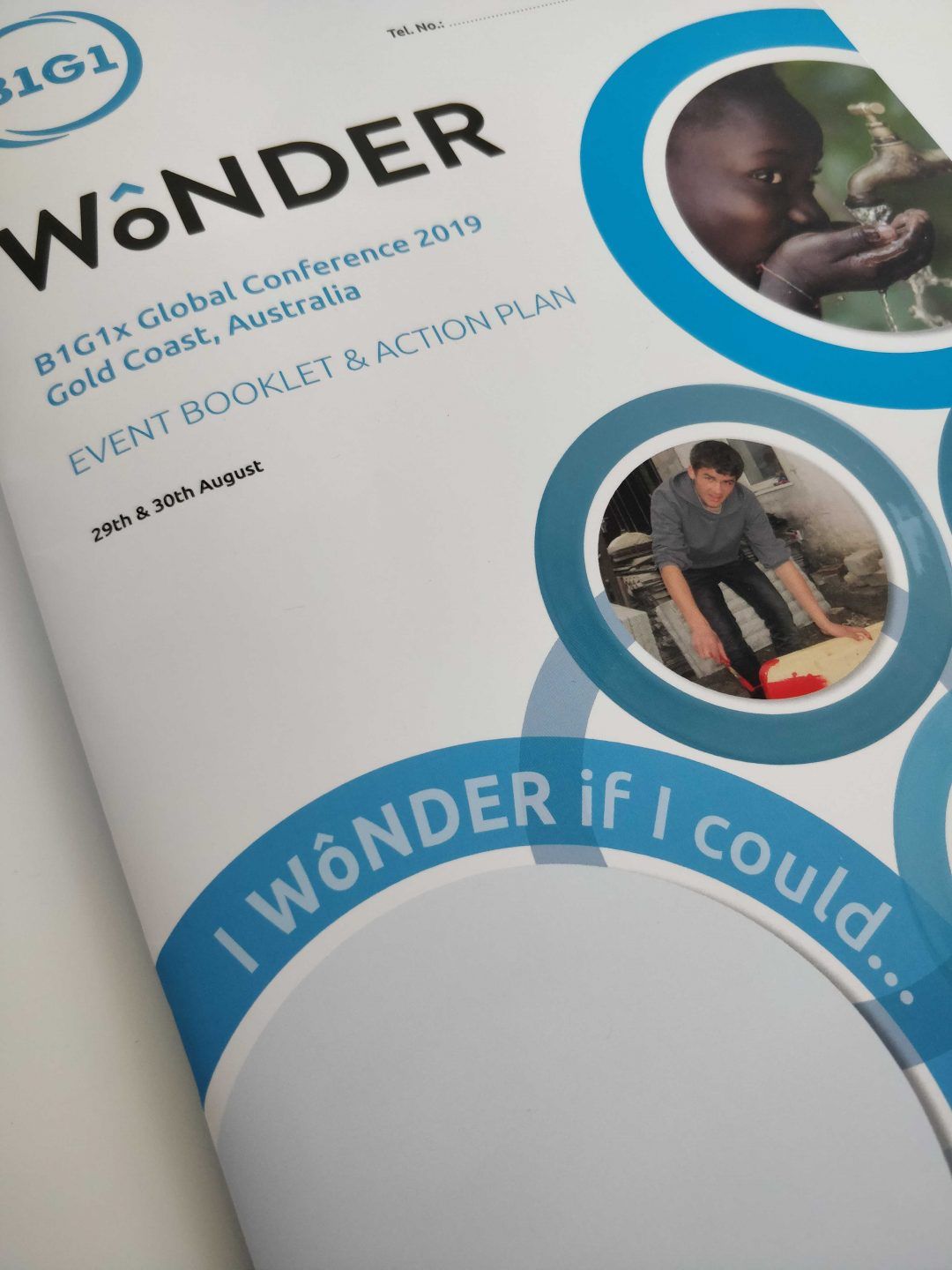 Thinking about what to share from the conference, I delved into the event booklet (shout-out to the amazing Kate Challis who designed it and Lou Armstrong who makes THE most stunning quality booklets). Reflecting on my conference doodles, I remembered the individual moments where Worthy Cause leaders, business owners and their team members shared their life-changing moments on their giving journey.
Every individual in that room was there to step up in their personal and professional life to make a bigger difference or play a bigger game. There was an indescribable fire and strength in the air whenever we talk about the things WE, a community of like-minded small businesses, could create and change together.
REDISCOVERING PURPOSE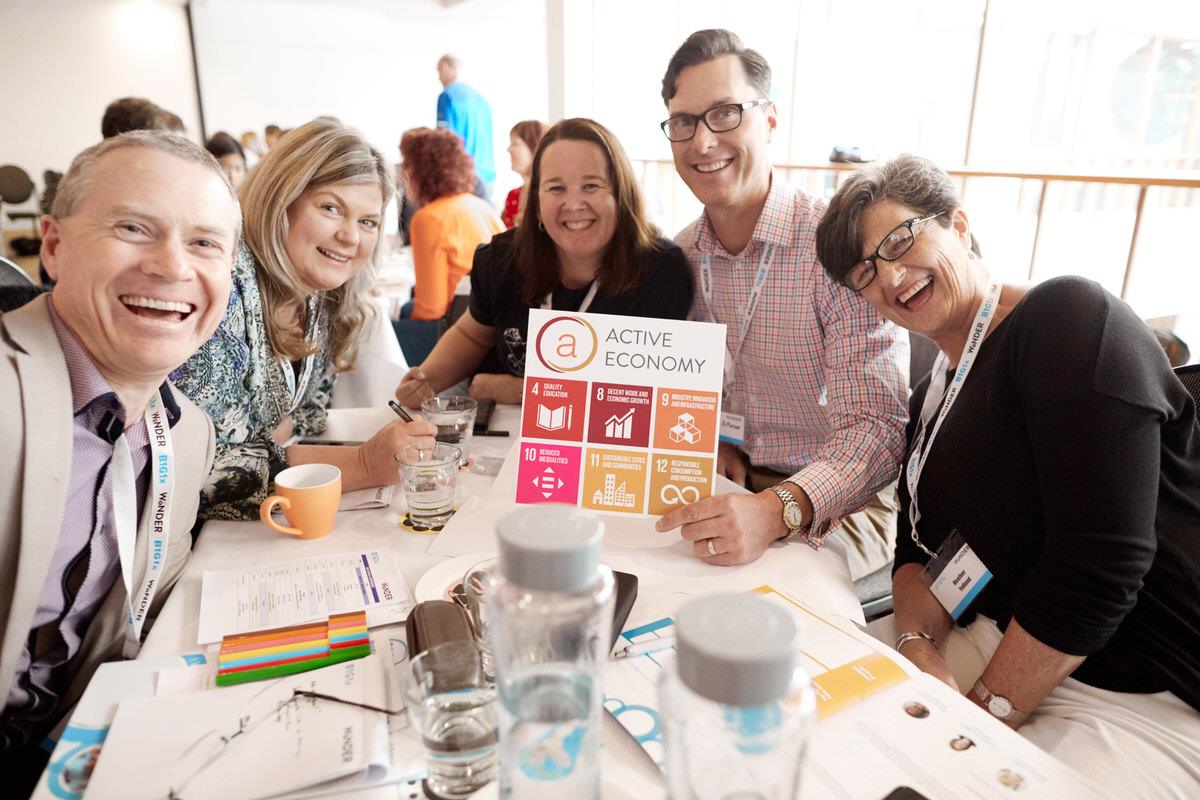 It's easy for us – yes, even us the B1G1 team – to forget the purpose of what we do sometimes. Like every business, we're all part of an organisation serving a purpose in our small ways, and we all get caught up in the day to day work. But as I listened to some incredible participants share about their goals to amplify their giving when they return home – it reminded me that B1G1 isn't a company that's helping businesses give; we're a movement driven by businesses who care.
I hope you enjoyed the little peek into the conference with some of my favourite moments below!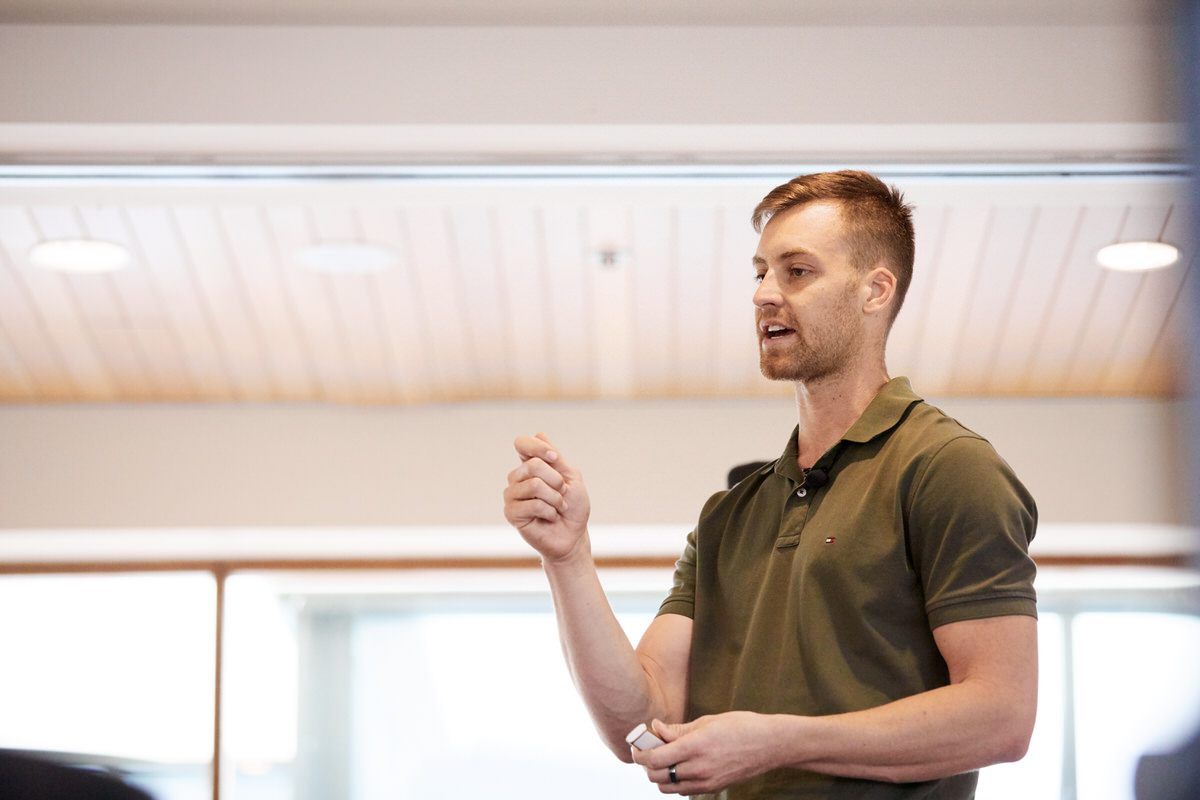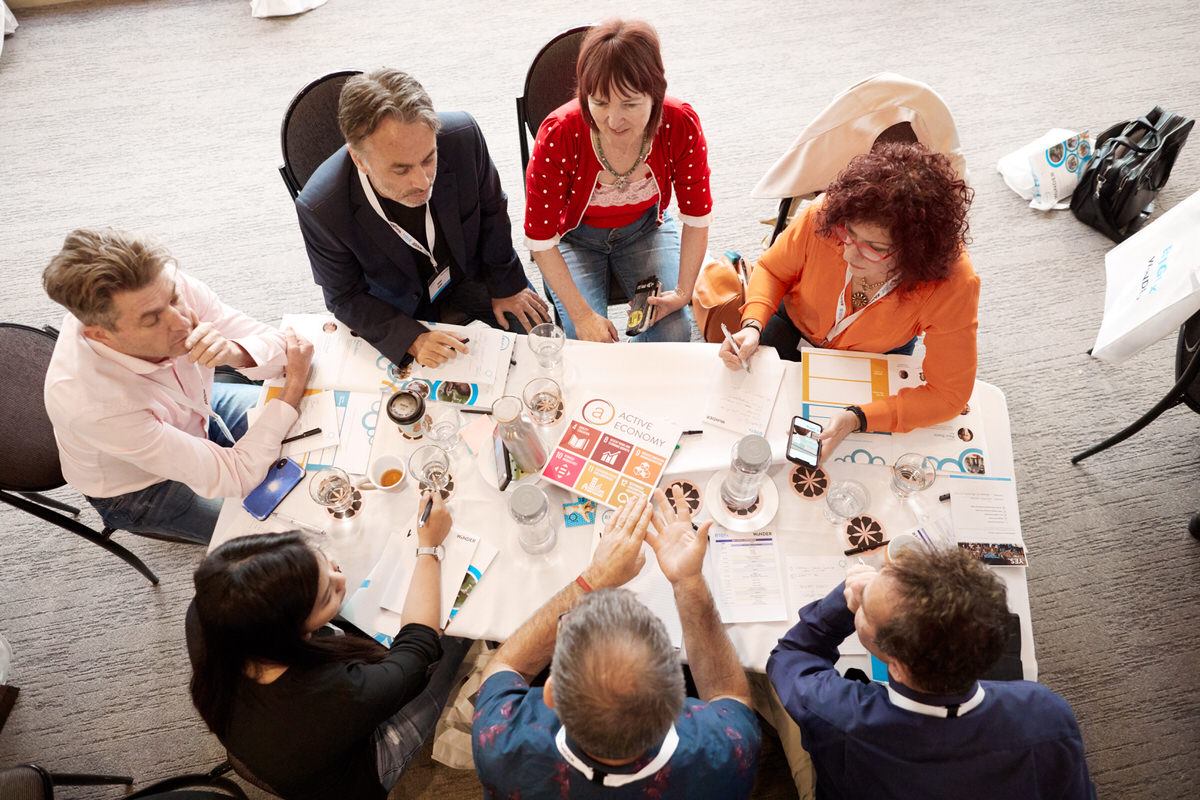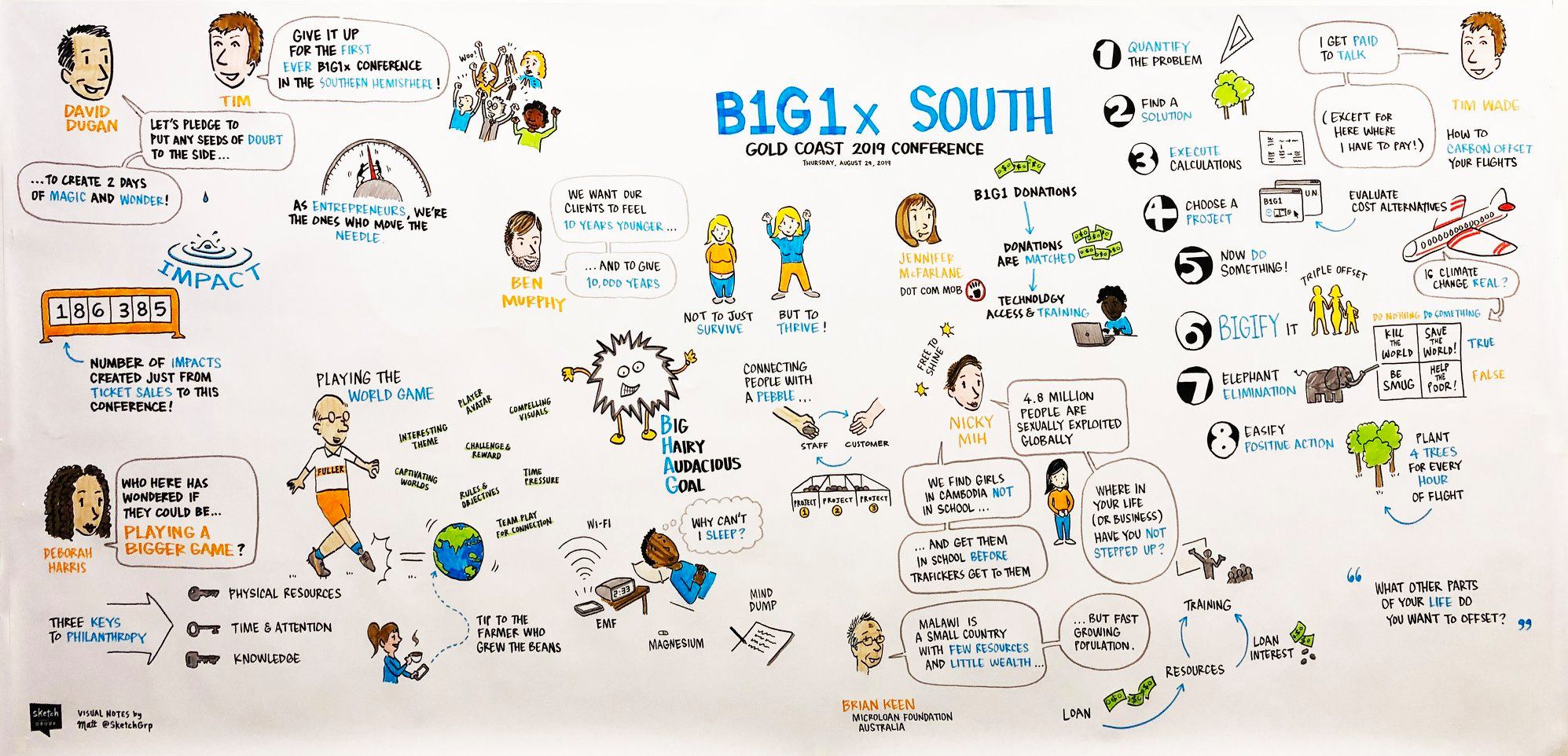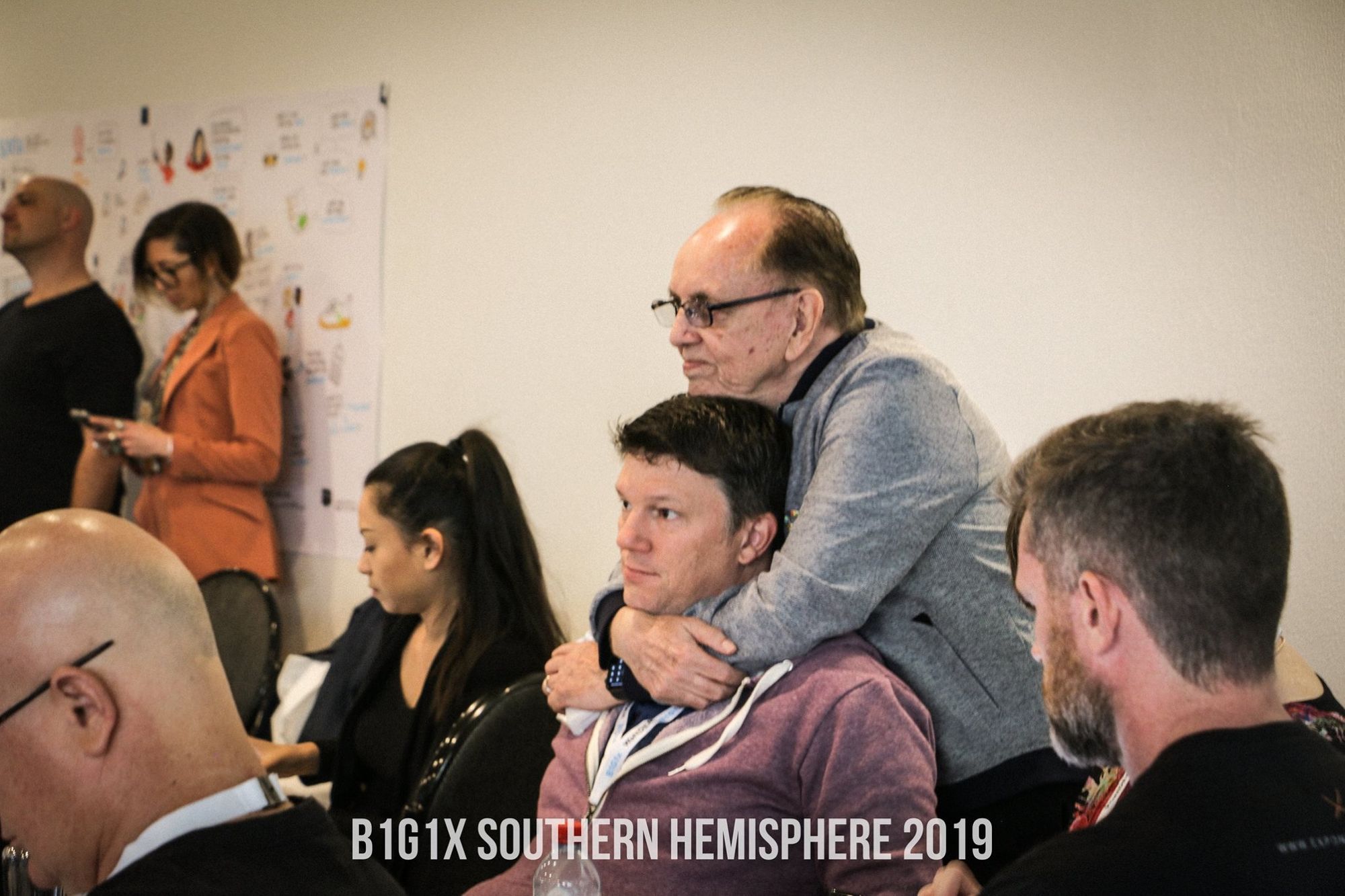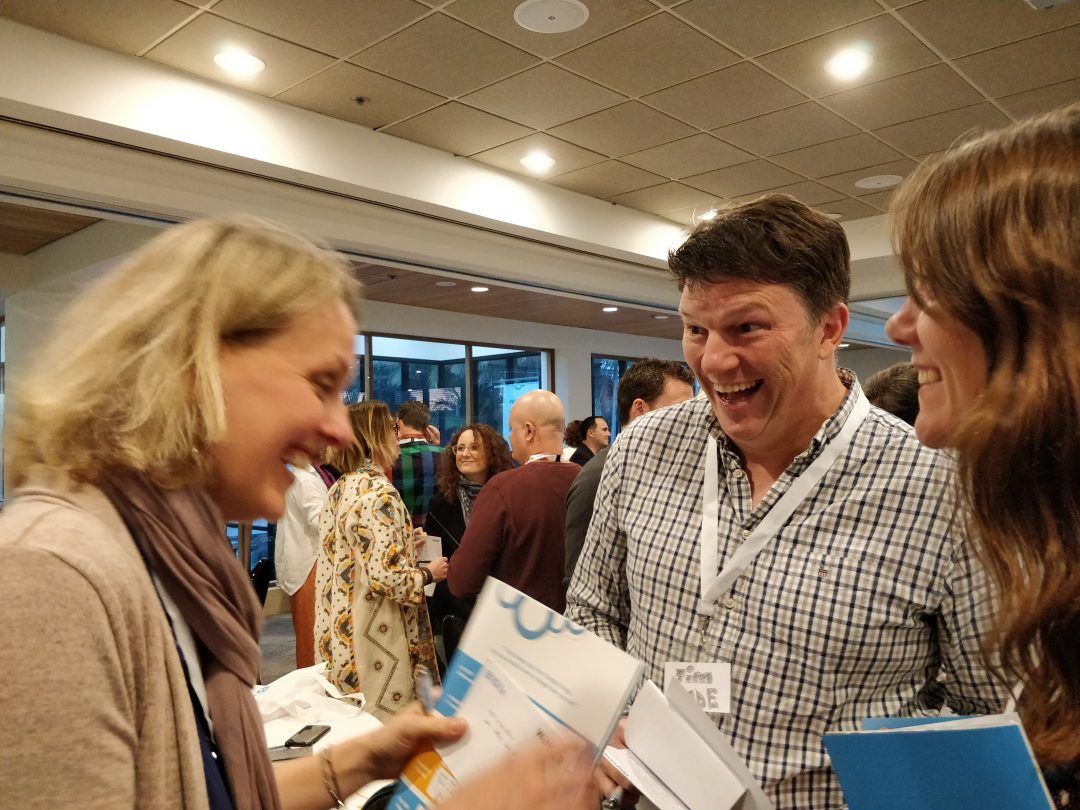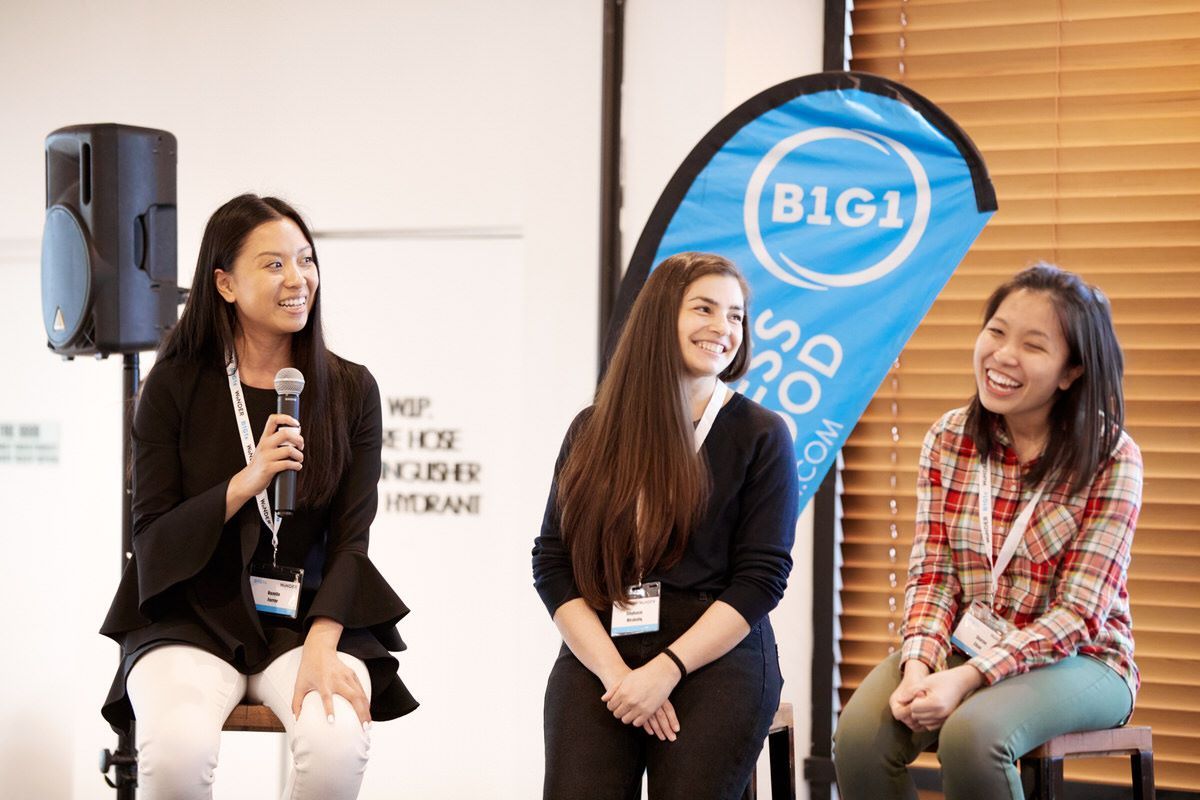 A big thank you to every one of our B1G1 members who were a part of B1G1x, whether it's the Action Team or participant. You've all inspired us with a new fire to do more and give more.
If you didn't get to attend this one, please make sure that you'll be at the B1G1x Northern Hemisphere or our 2020 Conference in Hanoi – you'll get absolutely hooked onto B1G1 events. And if you'd like to check out more photo from B1G1x Southern Hemisphere 2019, just head over here.
Once again, thank you from all of us for being part of this wonderful giving community.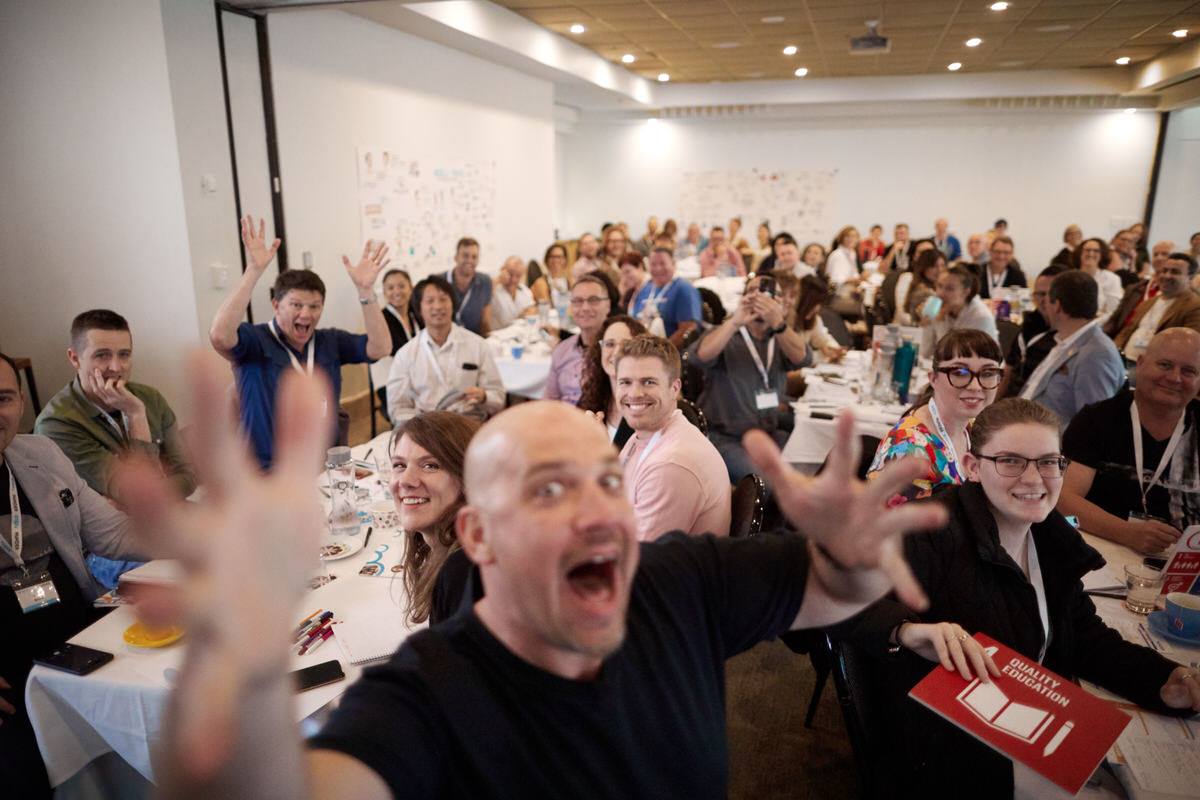 Oh and by the way, check out these incredible impacts that are created just from this event:
235 days of education and training were given to children at risk in Vietnam
156,950 days of access to life-saving clean water were given to people in Malawi
29,200 days of support were given to farmers in a rural village
3,378 meals were given to children at school in India
97 trees were planted in Borneo
5,631 days of support were given to farmers in Cambodia
118 days of access to agricultural training were given to farmers in Malawi
7,068 days of access to a learning hub were given to a child in need in Australia
33,728 tuition sessions were given to vulnerable girls in Cambodia
776 business loans were given to women in Malawi
11,707 days of access to water were given to families
1,963 days of access to education were given to a child in Kenya
1,428 days of support were given to rickshaw pullers in Bangladesh
93 lbs of COs equivalent were reduced
3,926 days of access to a latrine were given to people in Cambodia
247 support sessions were given in to keep children out of armed groups in Colombia
280 days of access to medical care were given to victims of violence
1,570 days of maintenance of school water pumps were given in Tanzania
112 days of access to solar cookers were given to families in India
561 meals were given to orphaned kangaroo joeys in Australia
That's 249,843 life-changing impacts!
---