Celebrating 15 years of impact - 6 Highlights
B1G1 is celebrating its 15th anniversary this month.
And during the entire month of July, we will be featuring many of the extra-ordinary Members and Partners of the B1G1 initiative on our Anniversary Wall.
Each and every one of these 15 years created memories that helped us keep moving forward. And some of the experiences turned into very important lessons and insights that helped shape the work of B1G1.
So let me highlight some of our top milestones — things we've collectively achieved over those years.
They demonstrate the true power of small as experienced and expressed by the B1G1 Business for Good Community and all its supporters.
I hope you'll enjoy discovering some that you didn't know about.
Highlight 1: Figuring out B1G1's Unique Giving Methodology
B1G1 started in 2007 with a simple idea. "What if every time business is carried out, something good happened in the world?".
But making that simple idea into a reality wasn't easy — nothing quite like it had been done before.
So, we spent the first three years figuring out how to find the right causes, how to assess them and work with them to come up with an impact breakdown of their core project activities, how to categorize those projects and how to review them.
[And that's an on-going process. Even today, we are still working on so many small improvements to fine-tune the model, to make giving more effective and rewarding for every business.]
So many people volunteered their time and expertise early on in the process too. Our sister organization, B1G1 Giving, Inc. was initially established in 2009 in Singapore as a non-profit and later moved to the US to become a 501(c)3 charity.
The purpose of the 2-part organizational model is to manage our 'business service department' and 'giving management department' separately – to create transparency and financial sustainability for the entire program.
Today, we have over 400 carefully selected high-impacts projects in 46 countries, aligning with all of the Global Goals. And as the community continues to grow, we're bringing in more projects to help solve all kinds of pressing issues around the world.
Because of years of continuous effort, B1G1 has this very unique model of giving today, where every giving by every business turns into a positive impact in the world through extraordinary causes.
Highlight 2: Moving to the Subscription Model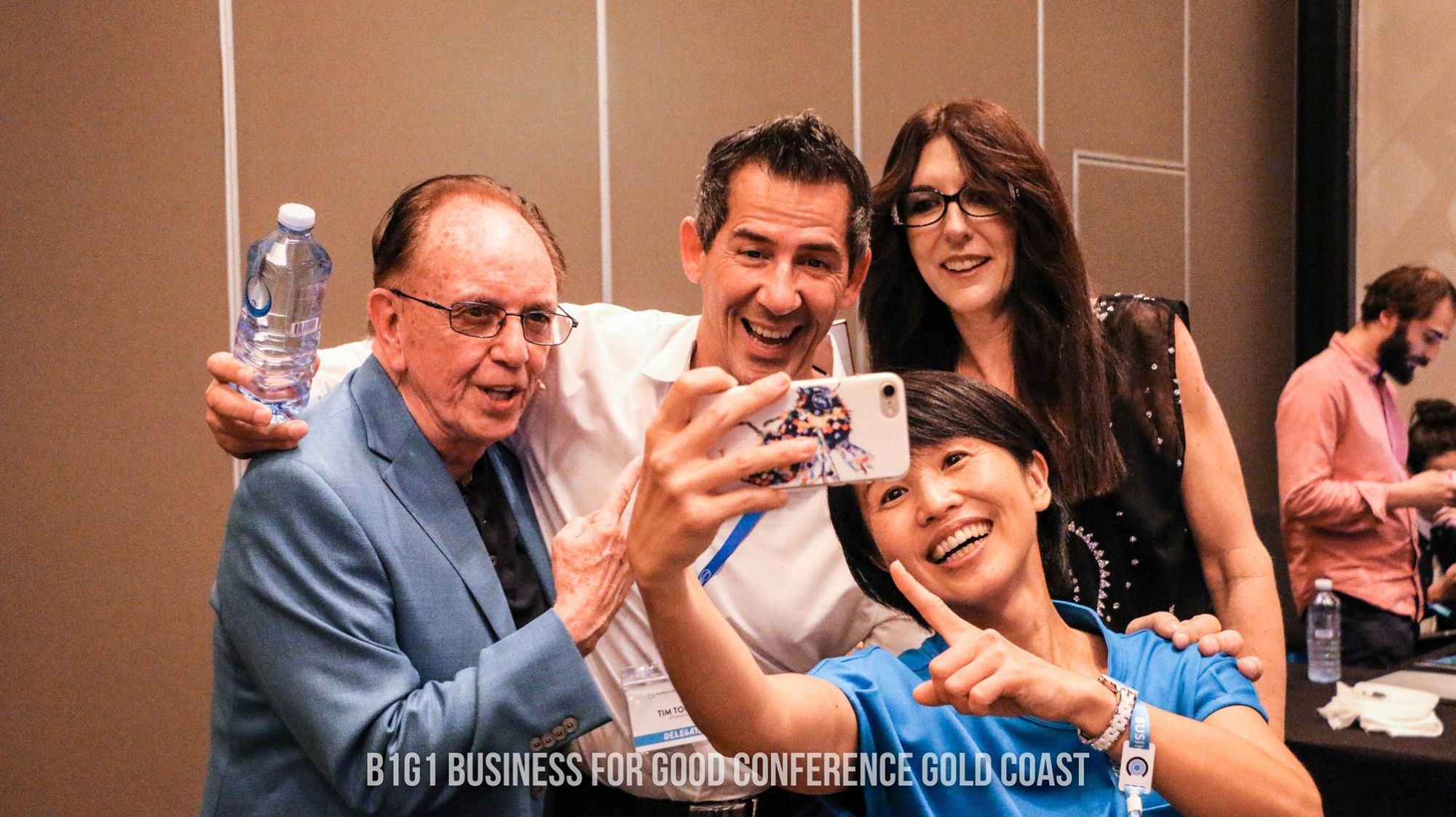 B1G1 was once a very manual service-oriented initiative.

We used to regularly travel around the world, speaking at events and meeting with people. Although members slowly began signing up with us,we were facilitating their giving in quite labor-intensive ways.

We gradually started to think about how we could grow the impact of our work beyond those physical interactions.

So, in 2016 we started to slowly roll out online registration processes. We worked on improving the online giving experience too. It took many system iterations to get to where we are now.

Today, B1G1 is referred to as an 'Operating System for Good'. Members from anywhere around the world can easily create their own unique Giving Stories, linking specific giving with their own triggers, seamlessly creating positive impacts whilst running their businesses as normal. They can even automate their giving with APIs or Zapier integrations (of which there aremore than 5,000 Apps to choose from)

Joining B1G1 also became much easier for businesses of all sizes with the introduction of a simple subscription model. This proved particularly significant  when the pandemic hit the world. In fact, B1G1 Businesses gave nearly 80% more in 2021 than they did in 2020.
This is the power of a giving eco-system, where small acts of giving combine to create a big impact.

Highlight 3: Optimizing the Impact of Business Giving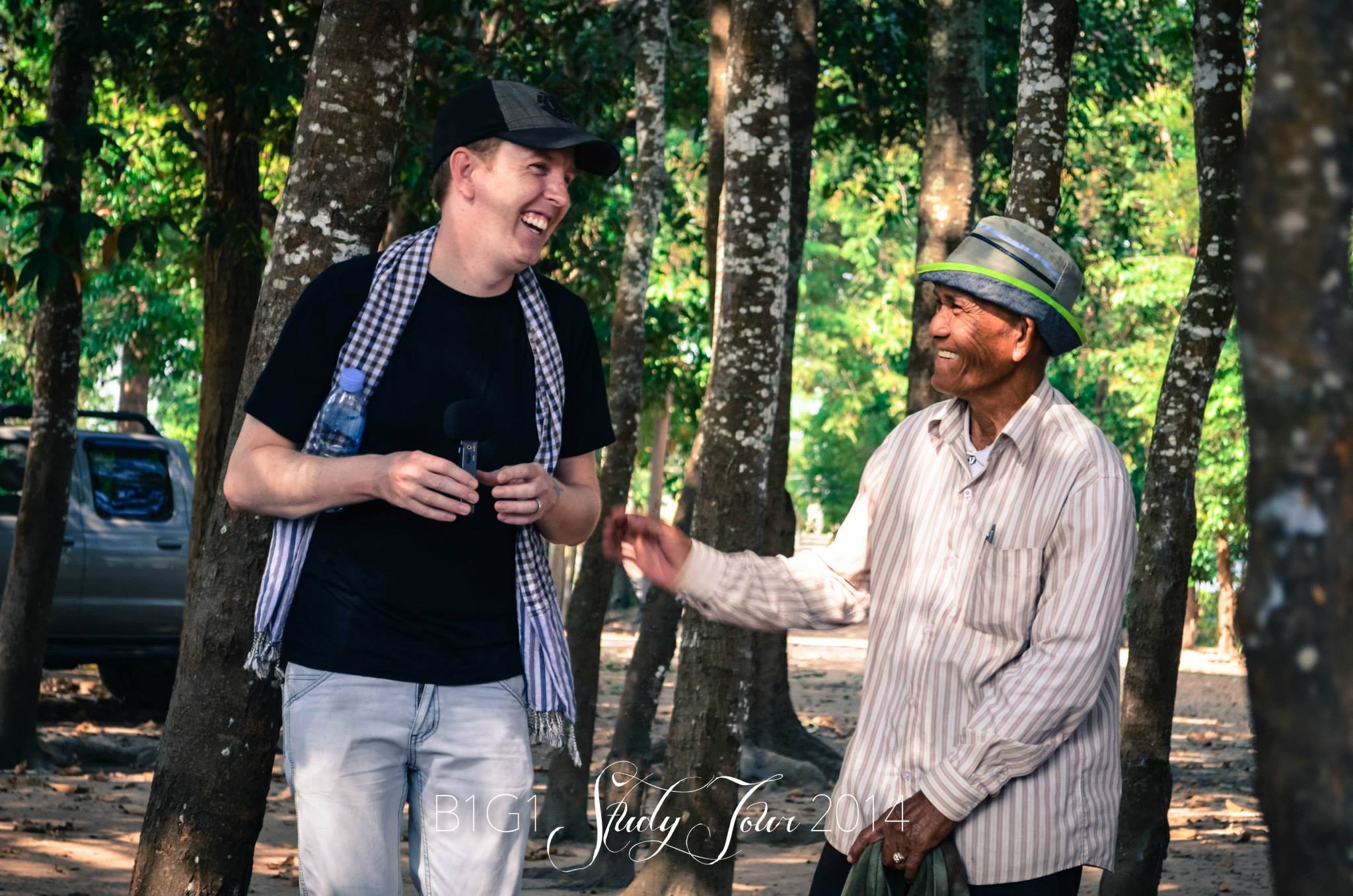 Any giving of any type is treasured in B1G1.

Over the years, we have learned a lot by looking into our wide range of giving statistics. A little while back we noticed some disparities in the popularity of projects.

Lower-cost projects have understandably become more popular. Interestingly, in the early days, the likes environmental projects weren't so popular, which may have been because they did not create quite the same emotional connection as they do with so many people today. What's more, environmental projects were more expensive back then.

So over the years, we've worked hard to figure out the best ways to optimize the overall balance and sustainability of giving. The result? Today we have a variety of optimized projects, such as the Carbon Offset Bundles and Global Projects, which have become very popular amongst our members as it enables them to spread their giving.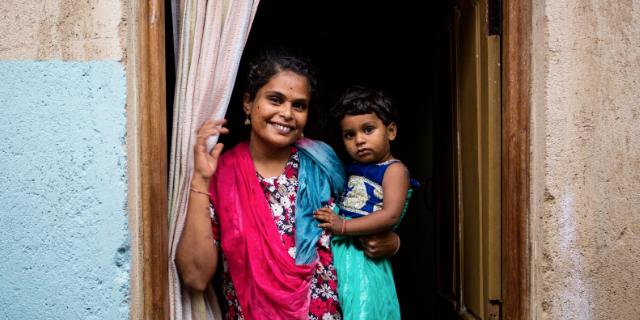 We also started to closely monitor the budget of each project so that we can easily identify when it is nearing fulfillment. We have dashboards which notify us about all different types of numbers we need to act on.

But we also appreciate  that this is just the beginning of our learning journey.  We know that we have many more decades of work ahead of us to drive Business for Good and to really create a truly caring and sustainable world.

Highlight 4: Collaborations with Other Global Initiatives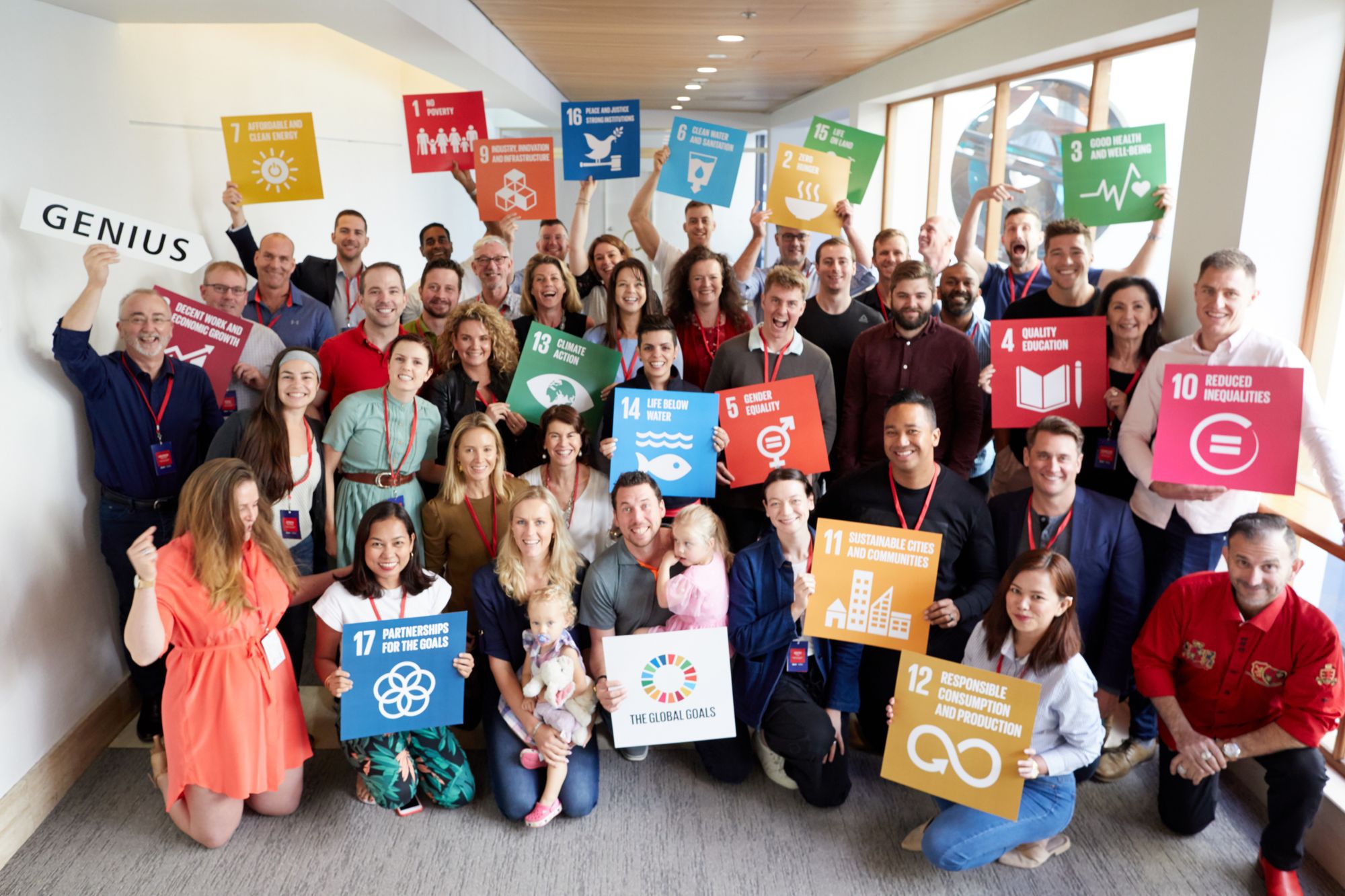 We know that no one organization can change the world alone. Real long-term global change occurs through meaningful collaborations.
And that's why the B1G1 initiative actively integrated the Sustainable Development Goals with our project categorizations to help our members track how their giving is aligning with the larger global goals.
By using the globally shared indicators, our members can set more meaningful benchmarks for their social impact efforts.
With this in mind, we have received numerous awards and recognitions over the years such as Responsible Business Award by Global Initiative, Business as a Force for Good Award by INSEAD and The World Changing Ideas recognition by Fast Company.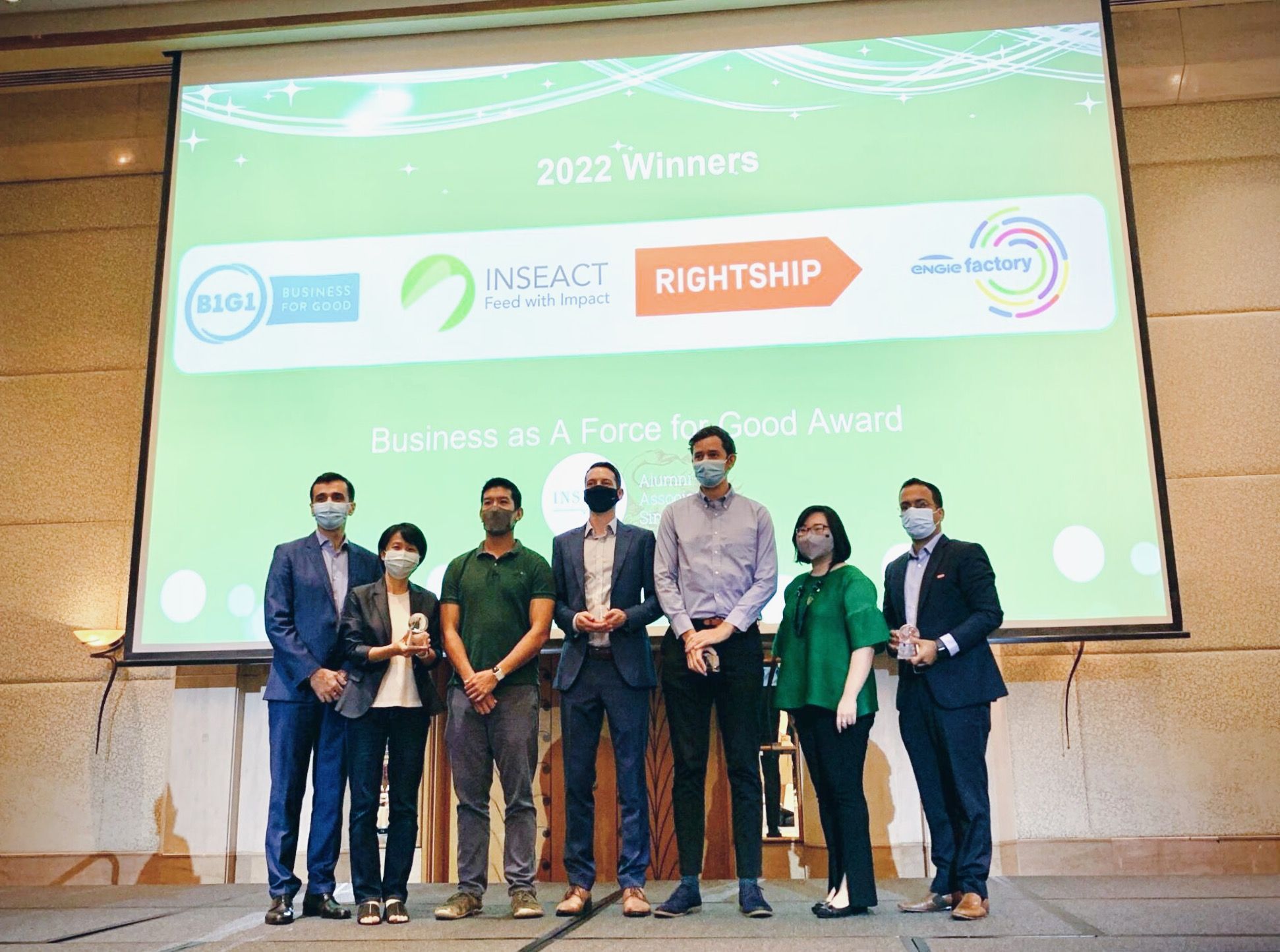 In terms of joint efforts and involvements, there are many ways in which we collaborate with external organizations, for example: B1G1's social enterprise arm became a certified B Corporation in 2017 and joined the Pledge 1% movement. And B1G1's charity arm, B1G1 Giving, Inc. became an official non-profit partner of 1% for the Planet in 2021.
We look forward to helping our members and their companies contribute even more towards the real change we all want to see in the world.
Highlight 5: Connection with our Members
Although the number of collective impacts (290 million) sounds impressive, we think the greatest magic of B1G1 is actually its members and partners around the world.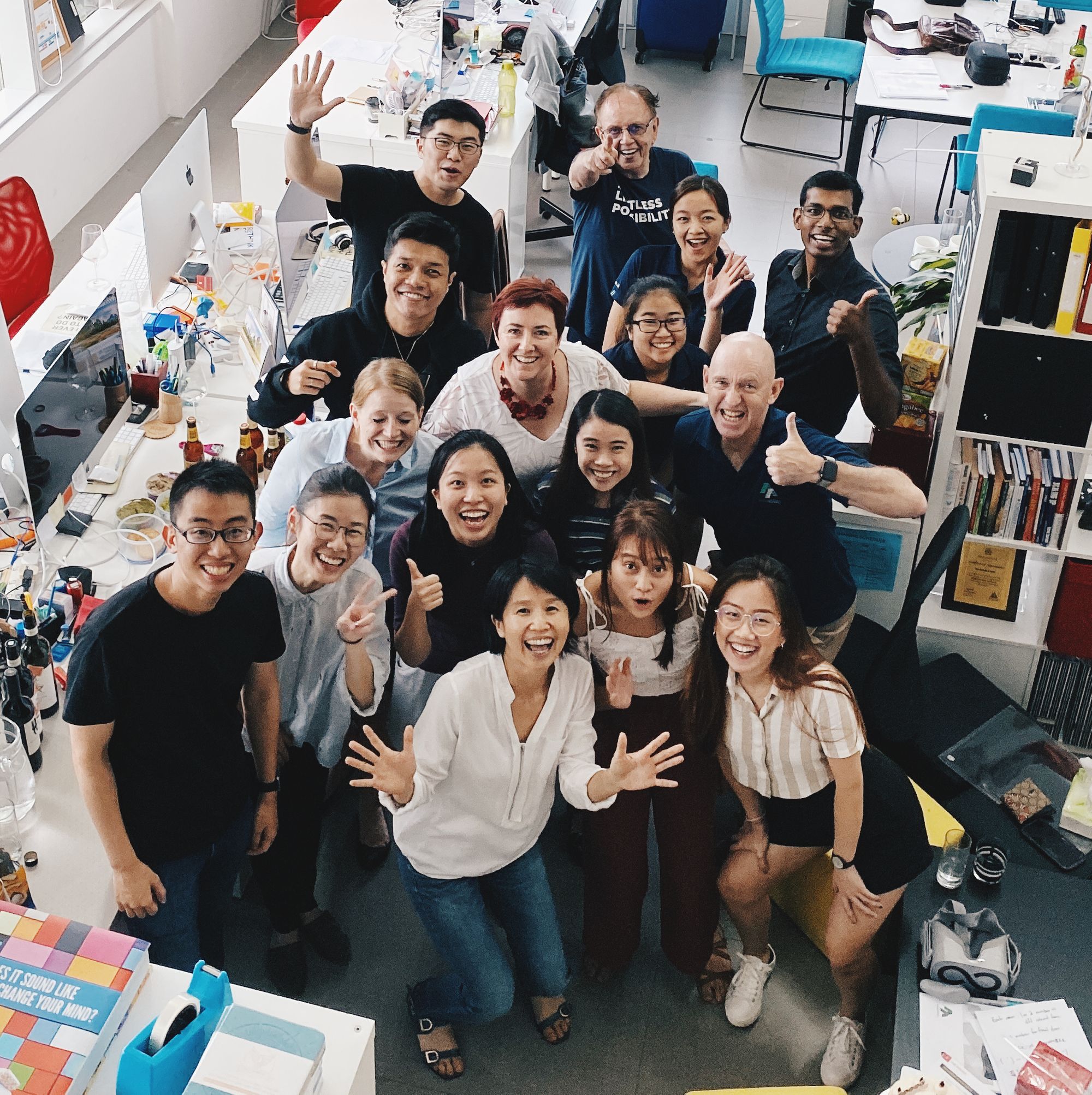 Some of these members are people who chose to make giving an integral part of their everyday business, even though giving isn't a necessity in business. Some are team members who work for those companies. And we would not be able to make this initiative work without our many Worthy Causes and the people on the ground who manage all of the incredibly important projects.
Given the number of challenges we now face in the world, it can sometimes feel overwhelming. But when many more businesses and their teams unite to make a difference, we can tackle these challenges together.
When we started B1G1 15 years ago, we chose to focus on business giving and not personal giving. We also decided that it was best if the initiative operated like a business  so that we could avoid using any amount of our members' giving for our own work.. We therefore focus on building business value to create a sustainable funding model.
They say only 5% of giving globally comes from businesses today. So, imagine if every business in the world (hundreds of millions of them) started giving regularly. That really would be massive.
We have barely scratched the surface of this ambitious goal. But we see huge potential ahead of us….because of you.
Highlight 6: 290 million smiles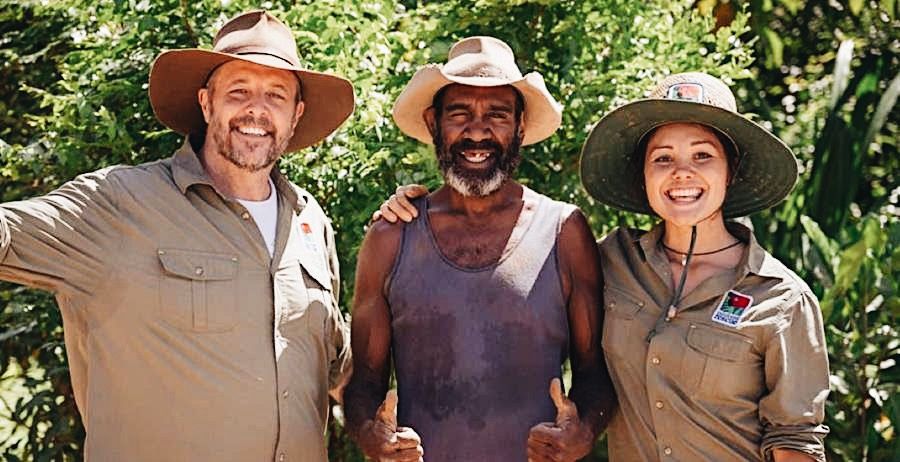 The B1G1 community has created more than 290 million impacts. These are 290 million moments where something precious was contributed and created a smile. More than 400,000 trees have been planted, millions of days of access to life-saving resources have been given and thousands of micro-loans have been provided.
But what makes these big numbers so special are the people behind the scenes.
One of the highlights of being a part of B1G1 is the B1G1 Study Tours. Pre-pandemic we were able to take small groups to visit multiple projects in different countries, which meant that a select number of lucky members could learn more about the impact which was being had on the ground.
Sadly, it became impossible for us to run these trips during the pandemic. So, we started to host special Virtual Study Tours for our members and their teams.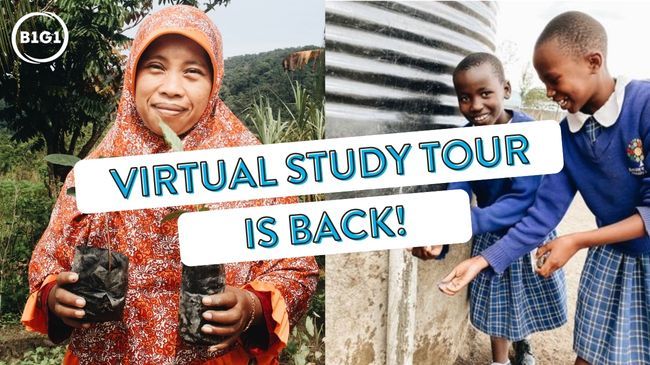 There's an upcoming Virtual Study Tour happening at the end of July – at the end of the Anniversary Month. You can register for the session here.

Highlight 7: The B1G1 Team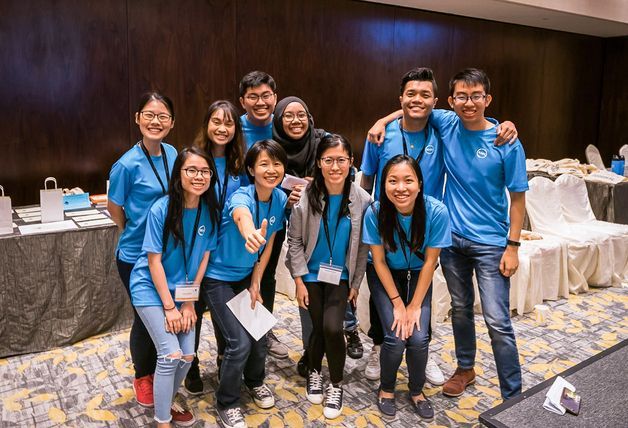 B1G1 has grown with a tight-knit team who have stretched themselves to achieve great feats.

Those amazing human-beings have created a fantastic foundation for impactful and unique giving. Our Net Promoter Score is currently standing at 88 – which is regarded as 'World Class' in the tech world (by comparison, Apple stands at 69).

The reasons we have received such great NPS scores and why our members love B1G1 so much is not just because we have a good portal. Many members have commented acknowledging  our team members and their enthusiastic support too.
"B1G1 makes it so easy to make an impact and feel like you can make a difference, even without being a millionaire. Your whole web experience is easy too."
"The clarity of your intentions and how well thought through and impactful your strategy is. Amazing work and proud to partner with you."

The work at B1G1 is meaningful but challenging for our team. And that is partly because we have bootstrapped our development all the way, and our team members have had to wear multiple hats and learn new things quickly.  
But now, we are ready to start seriously growing. We are expecting to bring in some additional capital to B1G1 from later in the year in order to boost our communication strategy and product development efforts. Some larger companies are also joining in to support this work.
So, if you know of any GREAT people who would love to get involved – as an investor, team member, advisor or volunteer, please let me know!
——————————
15 years ago I was hoping that we really could create a world full of giving. Now I know we can.
All of us on the team are so looking forward to the next 15 years of great collective achievements. Together with you.