IMPACT 2017 (PART I): 37 MILLION SMILES IN 365 DAYS
As I write this post, B1G1's impact counter shows 131,891362 giving impacts.
We think of each impact as a smile. So that's a lot of smiles!
It meant that we had another record-breaking year with key achievements including:
From our humble beginnings in 2007 when we had the idea "what if every business in the world made a difference regularly to create a world full of giving" to today, it's amazing progress. We're so grateful to everyone — particularly the early adopters of our cause — who made this possible.
B1G1 is all about IMPACT. So let me shed light on some of the top 17 impacts that were created in 2017 and what they mean.
17. 920,754 DAYS OF ACCESS TO IMPROVED LEARNING ENVIRONMENT WERE GIVEN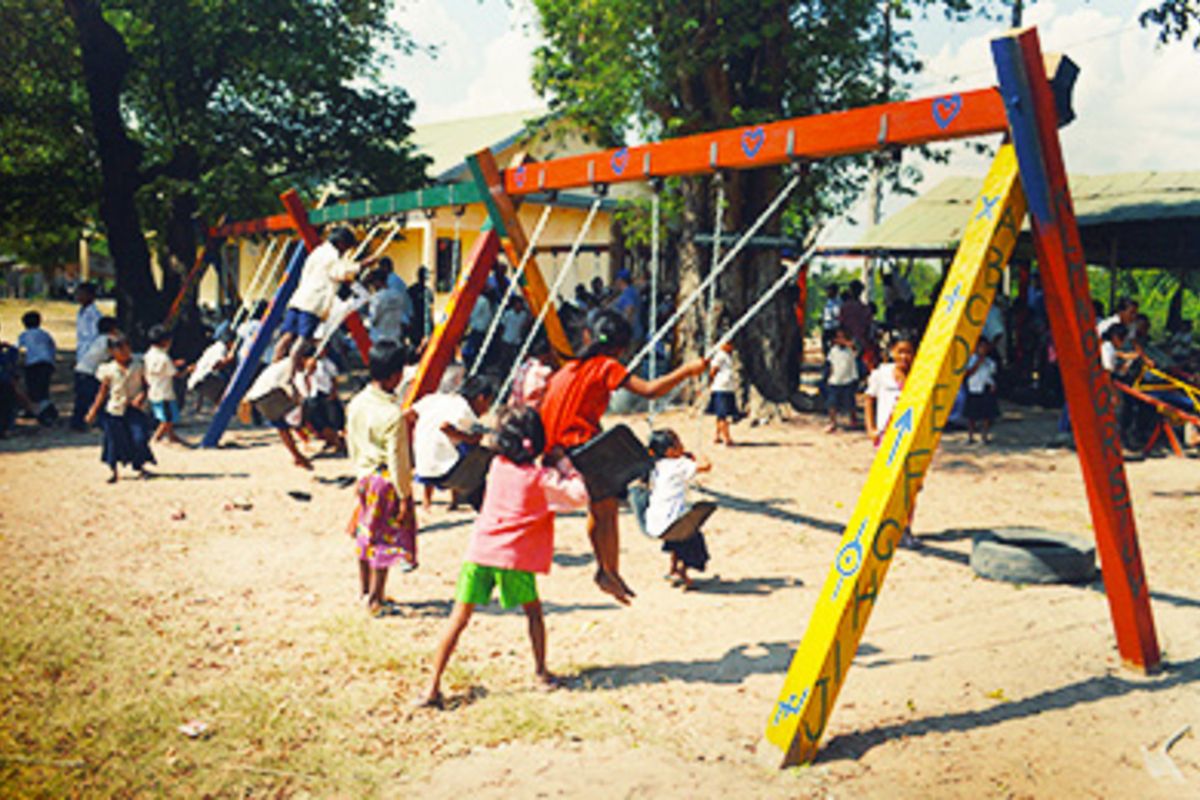 This includes things like the addition of playgrounds, gardens or furniture to schools, enhancing the joy (and effectiveness) of school education.
16. 61,119 DAYS OF ACCESS TO LIGHTING WERE GIVEN TO FAMILIES AROUND THE WORLD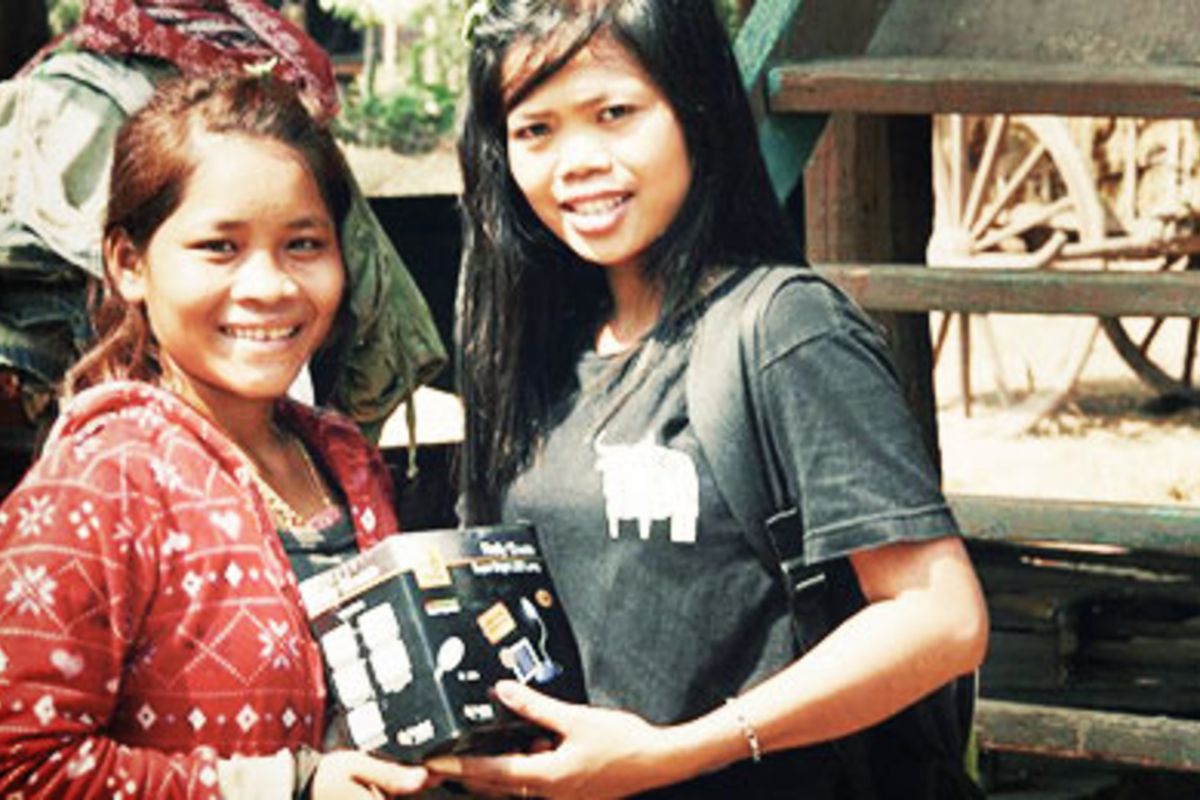 Having access to light at night helps children in the family complete their homework and study in the evening, potentially increasing the productivity of families.
15. 1,124 GOATS WERE GIVEN TO RURAL FAMILIES TO HAVE SUSTAINABLE INCOME FOR A YEAR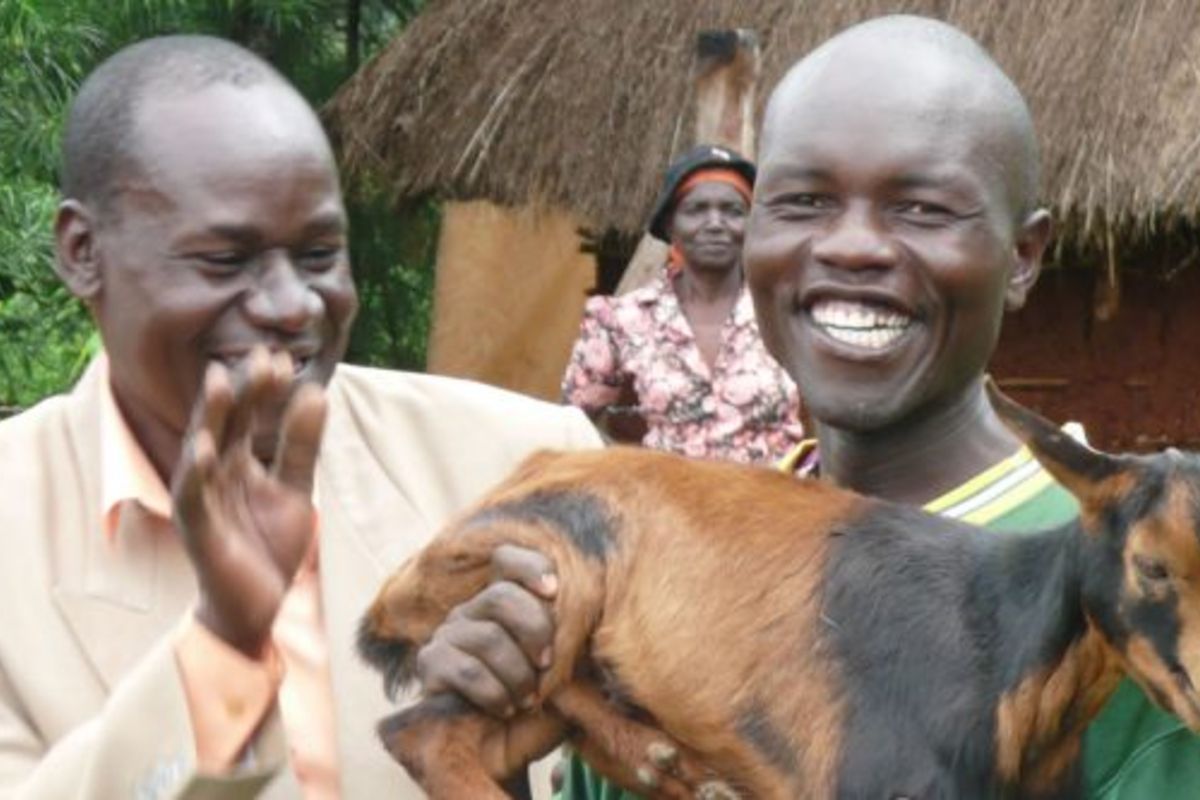 Giving goats has always been one of the most popular projects in B1G1. We will be visiting this project this month in Kenya for the upcoming Study Tour. Follow us here to learn more about the impact created on the lives of families.
14. 16,012 PEOPLE IN NEED RECEIVED REQUIRED MEDICATION
Medical Checkup
In certain countries and regions, lives can be saved by giving people access to hygiene and simple medications. These include Malaria, Typhoid and Diarrhea medicines. Reduced suffering and sick days can be converted into productive lives that can give the gift forward.
13. 2,035,817 DAYS-WORTH OF GRAIN SEEDS WERE GIVEN TO NOURISH PEOPLE IN NEED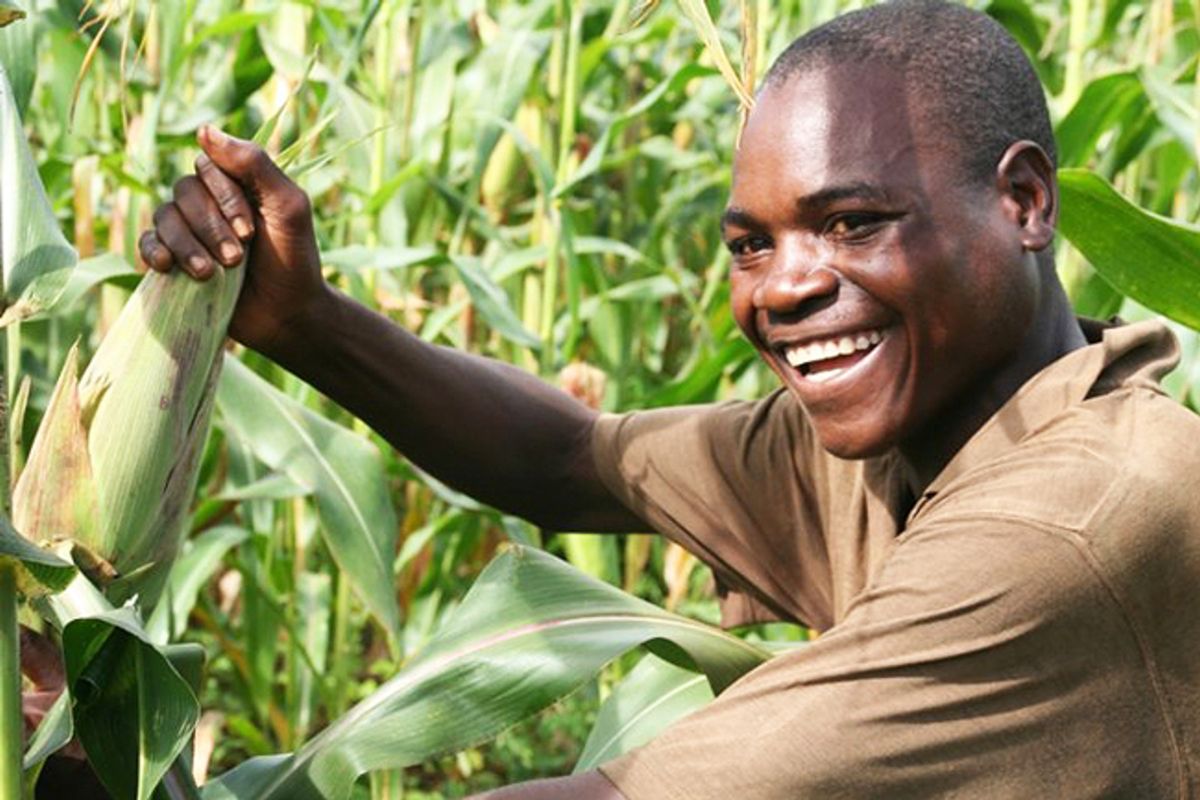 This project gives seeds to families to grow healthy crops for their own family's consumption. In 2017, B1G1 Partners' giving equipped more than 5,000 families with one year's worth of seeds, and the long-term impact is huge.
12. 359,914 LIFE EDUCATION PROGRAMS WERE GIVEN TO DISADVANTAGED PEOPLE AND CHILDREN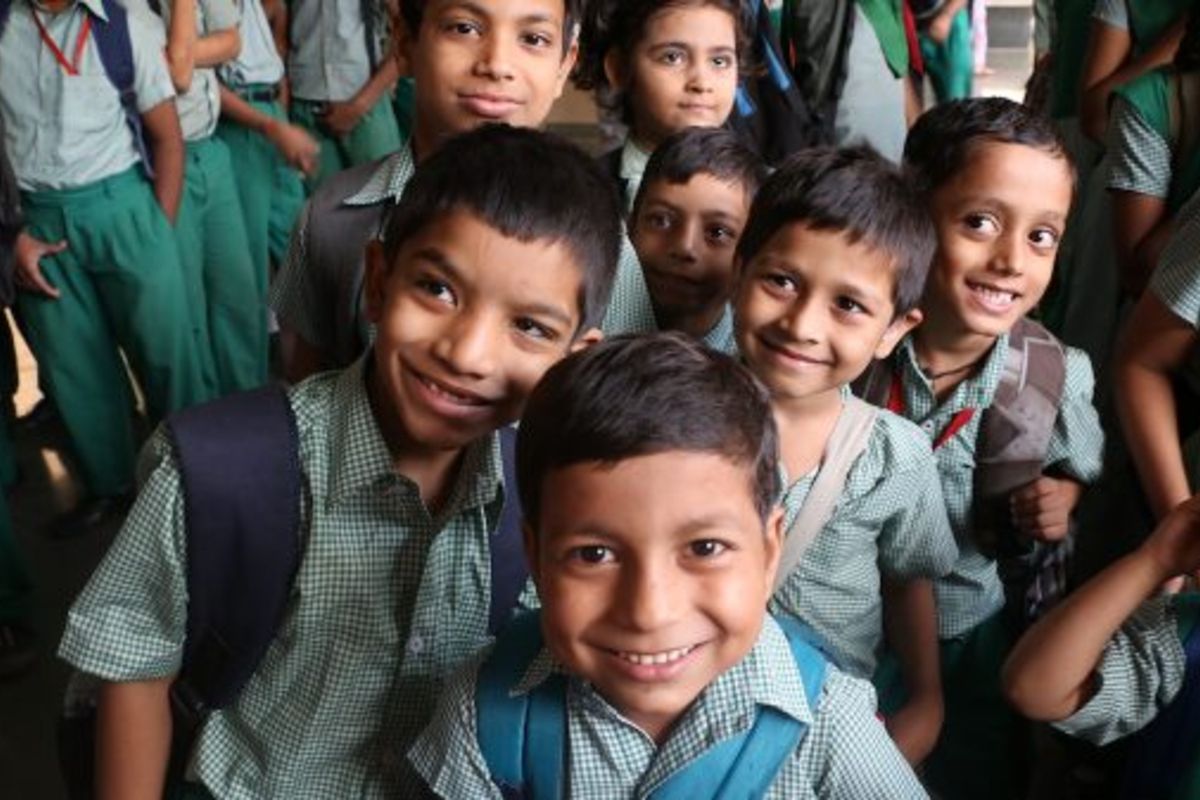 There are many types of skills training programs in B1G1. Some are focused on helping people develop useful life skills that may not be provided through public education programs. Others help people and children conserve their natural environment.
11. 111,777 DAYS OF SHELTER WERE PROVIDED TO PEOPLE IN NEED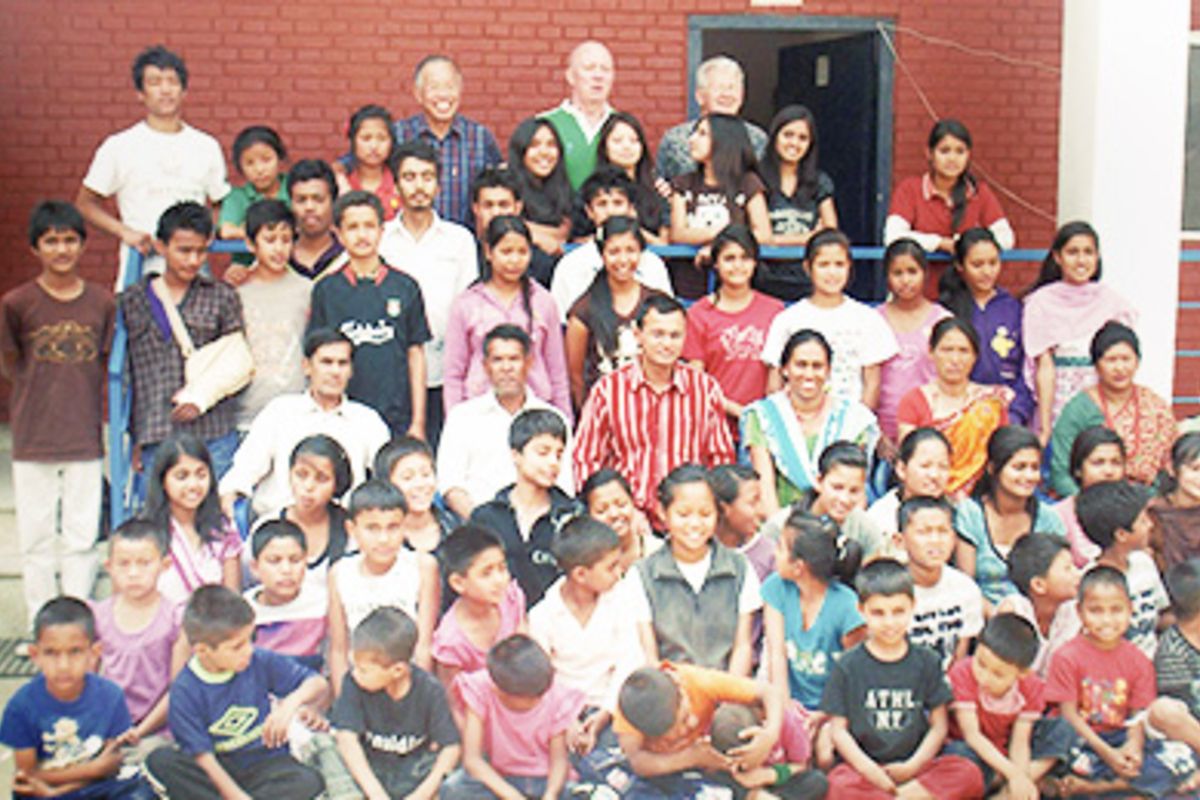 Many families received supplementary funds to rebuild their homes after extremely unfortunate situations (like natural disasters). Sometimes, it's this act of generosity that can help re-establish people's lives against all odds. It's amazing to observe how, when given the opportunity, beneficiaries become future givers.
10. 6,807 TREES GOT PLANTED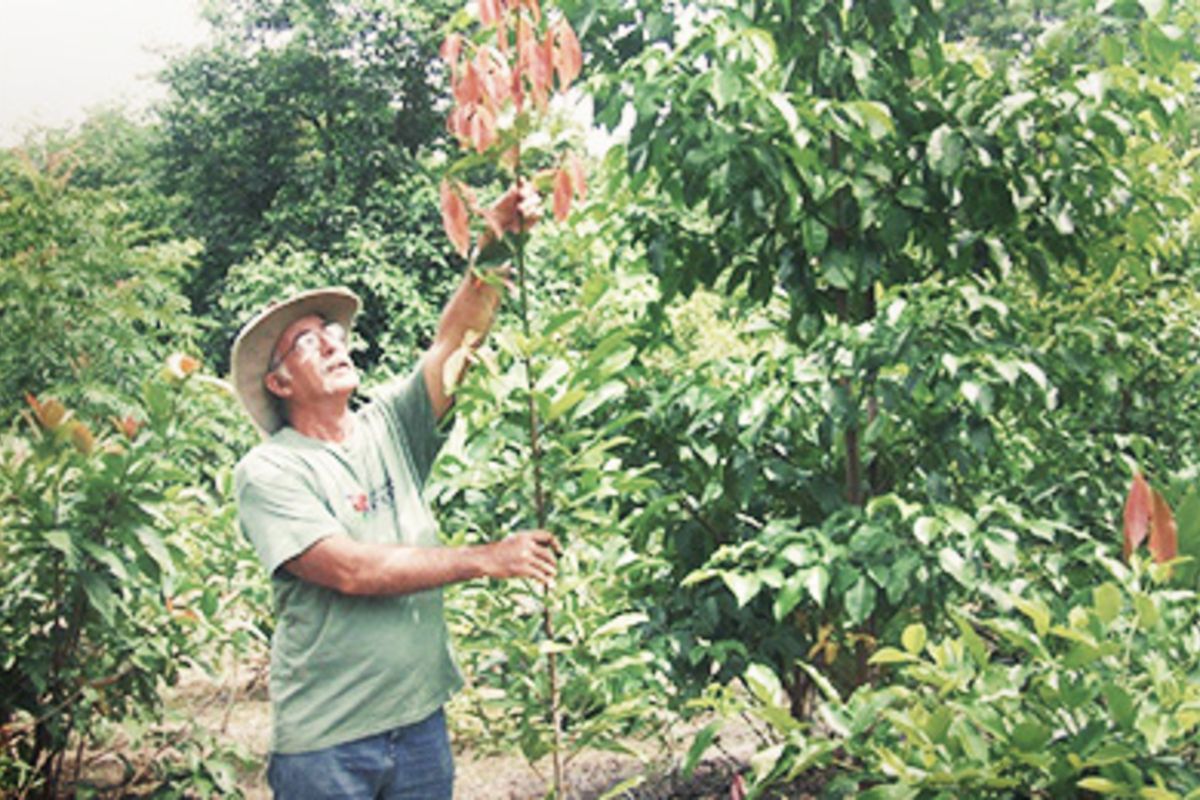 Tree planting projects are quite costly and might not be as emotional as giving help to people. But more and more of B1G1 Partners are investing in tree planting, conservation and reforestation projects. We need great natural eco-systems to thrive together in the long run. We look forward to bringing in more environmental projects into B1G1.
9. 286,049 BRICKS WERE GIVEN TOWARDS BUILDING HOMES AND SCHOOL FACILITIES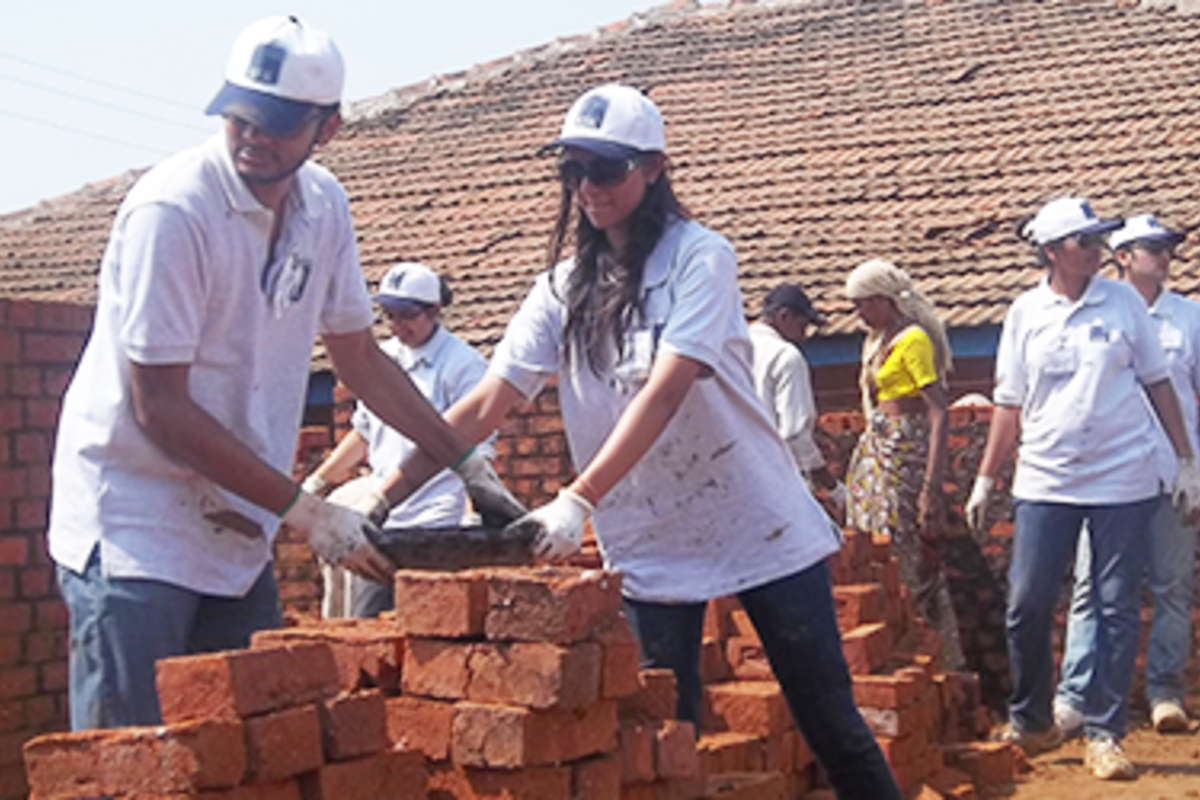 Building one house or school takes a large amount of funds. One person or business might not have the capacity to give enough to complete one project. But giving bricks makes it possible for us all to take part in making great things possible.
8. 2,053,754 DAILY DOSES OF VITAMIN SUPPLEMENTS WERE GIVEN TO PEOPLE IN NEED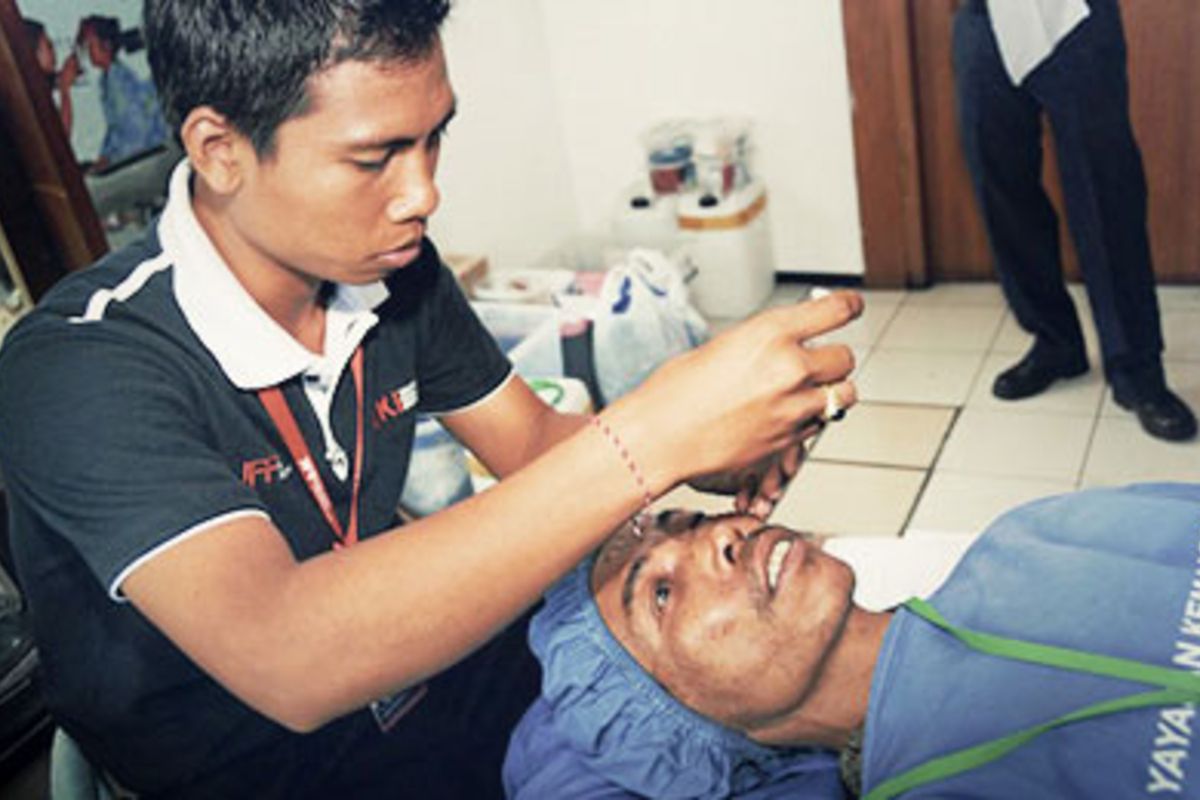 Great improvements are usually made in two ways. One is when people identify problems and solve the issues directly by investing in the most obvious solution. Another approach is to discover deep-rooted causes and find multiple ways to improve the foundation of the issue. Providing extra nutrition can contribute towards prevention of diseases in the long run, and could end up improving the economy too.
7. 405,901 DAYS OF MEDICAL SUPPORT WERE GIVEN TO PEOPLE IN NEED
Aside from providing medication, people need access to unique care in specific situations. Medical support given via B1G1 extends care to pregnant mothers, people with blindness, HIV, cancer and other health conditions. We might take our health for granted when we are healthy and have financial capacity to pay for required care. By helping others, we can appreciate our own well-being even more.
6. 615,604 LEARNING TOOLS WERE GIVEN TO CHILDREN WHO NEED THEM THE MOST
These 'learning tools' include textbooks, bags and other school supplies. That's a lot of giving to make sure that every child in any circumstance can continue to study. We look forward to seeing more children completing their basic education AND moving on to higher education.
5. 37,782 DAYS OF OCCUPATIONAL TRAINING WERE GIVEN TO PEOPLE TO DEVELOP SKILLS
It's costly to fund special skills development programs. But many B1G1 Partners chose to support these projects in 2017. The real impact of projects like this is often underestimated because the lifetime value of skills we possess is priceless.
4. 843,022 DAYS OF COMPUTER EDUCATION WERE GIVEN TO DISADVANTAGED CHILDREN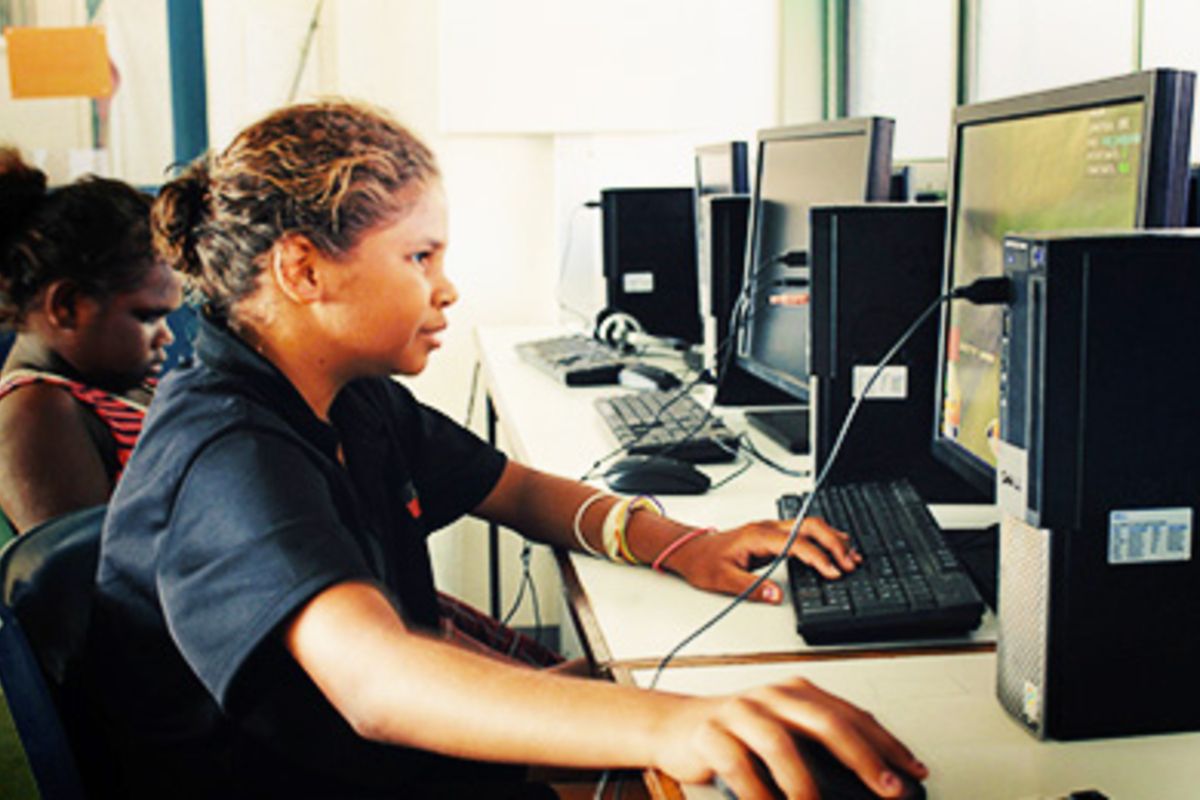 In some countries, even when public education is provided free of charge, local education might not be as attractive to children (and their parents) since school facilities tend to be outdated and teachers are not supported with good training. Adding computer-based education to rural schools transforms school participation rate and increases excitement around schooling. In 2017 alone, we have equipped 3 additional schools with new e-Learning facilities.
3. 868,955 MEALS ARE GIVEN TO PEOPLE AND CHILDREN
Giving meals have different approaches and objectives. Some projects focus on giving people in desperate situations temporary relief while helping them establish improved capabilities. Other projects focus on using free meals at school to increase school participation rates and help children concentrate in classrooms. Sharing healthy, nourishing meals is a core driver of creating healthy relationships too.
2. 313,628 DAYS OF EDUCATION SUPPORT WERE PROVIDED TO DISADVANTAGED CHILDREN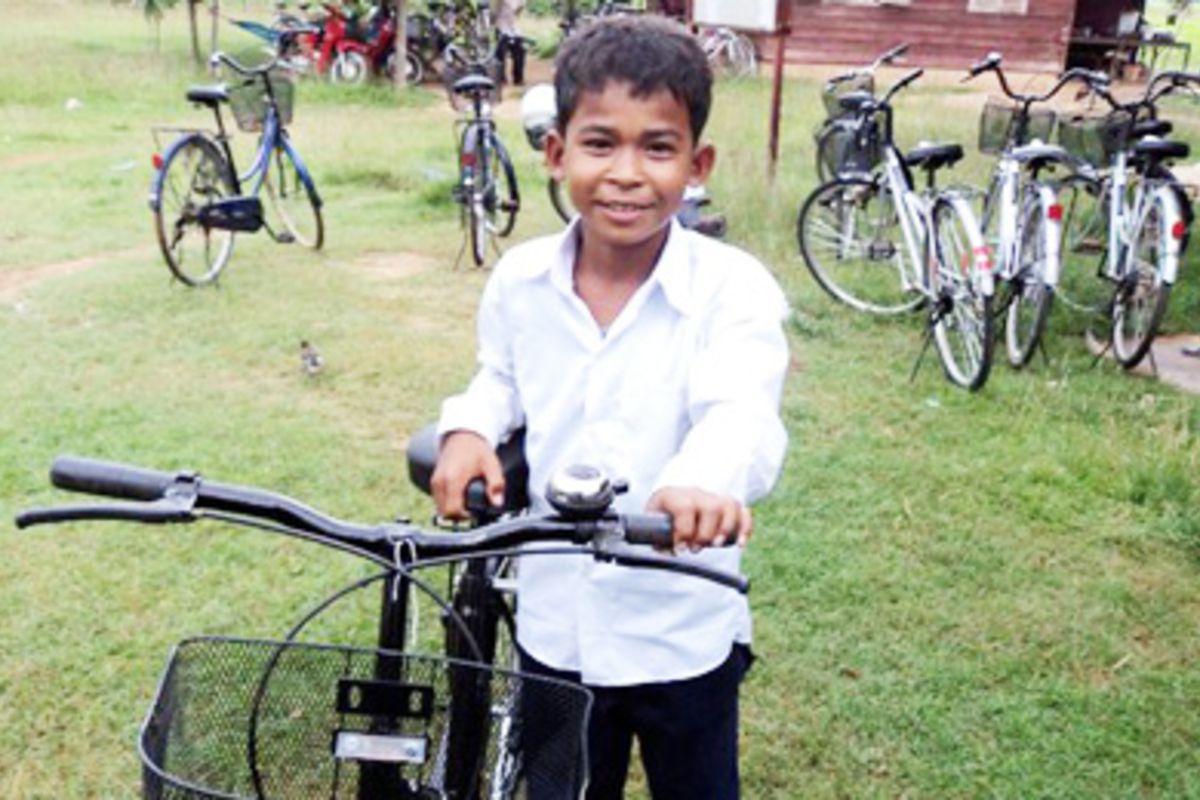 Education support starts from making sure that people in communities understand the value of education. With most schools having 240 school days in a year, the B1G1 Community has enabled 1,306 children to continue schooling for an entire year this year alone. That's a great achievement with multiple payback too!
1. 25,271,321 DAYS OF ACCESS TO LIFE-SAVING WATER WERE GIVEN TO PEOPLE AROUND THE WORLD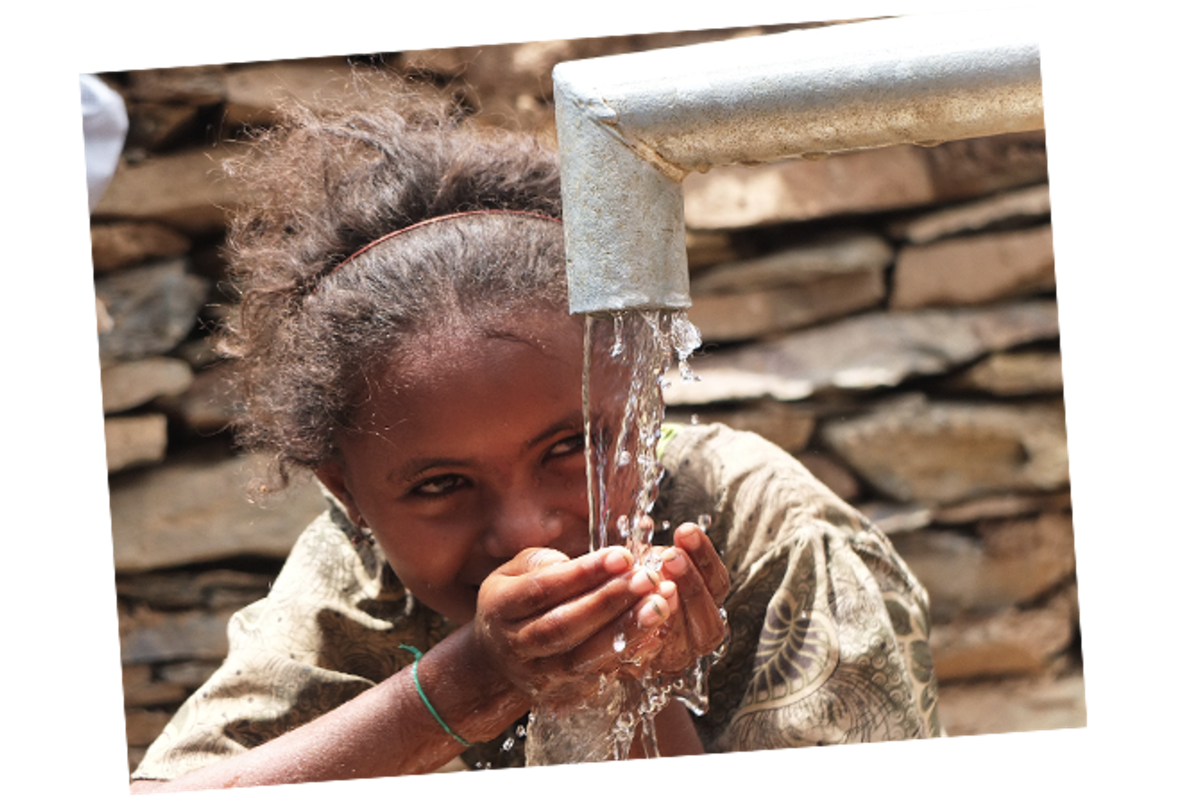 The most popularly supported project of the year – giving life-saving water – resulted in more than 20 wells and 500 water filters being built. It's so worthwhile to think that people in those communities now have a better chance to live fulfilling lives and convert the hours they used to fetch water into productive endeavours (including schooling) and family time.
There are so many other ways B1G1 Partners made a difference. I wish we could talk about them all — just the highlights are here for you.
In the next post, we are going to showcase some of the top giving businesses from 2017 that are setting unique examples as great giving businesses.
With a great, impactful 2017 behind us, we look forward to sharing an even more impactful 2018 with you.
HAVE A STORY IDEA?hello@b1g1.com