Why You Need a Giving Leader
There are so many ways you can empower and engage your team. We already know how important it is to grow leaders, reward team members, provide learning opportunities, and demonstrate the trust you have in your team.
Giving is a great way to do that. And in recent years, many B1G1 businesses have even adopted a new role for their members – the Giving Leader.
What is a Giving Leader?
Just as you might empower a team member to plan office birthday parties or organize team drinks, a Giving Leader is a someone you entrust with your company's giving.
This role encompasses the start-to-finish of giving. This means choosing the projects, the number of impacts to make, when to give, the amount to give, and most importantly, how to embed giving into the every-day activities of your business.
Benefits of having a Giving Leader
Well let's start with the very basics – the benefits of empowering your team. Empowering a team member with this role not only saves you time, but also shows them that they are recognized and trusted.
It creates a sense of ownership where "the company's giving" becomes "our giving". This role can be rotated within your team each month, to recognize team members for their outstanding performance, or to celebrate milestones.
It allows your employees to grow and be celebrated!
Case Study: Prescript Recruitment
Take Stef McLaughlin over at Prescript Recruitment, for example.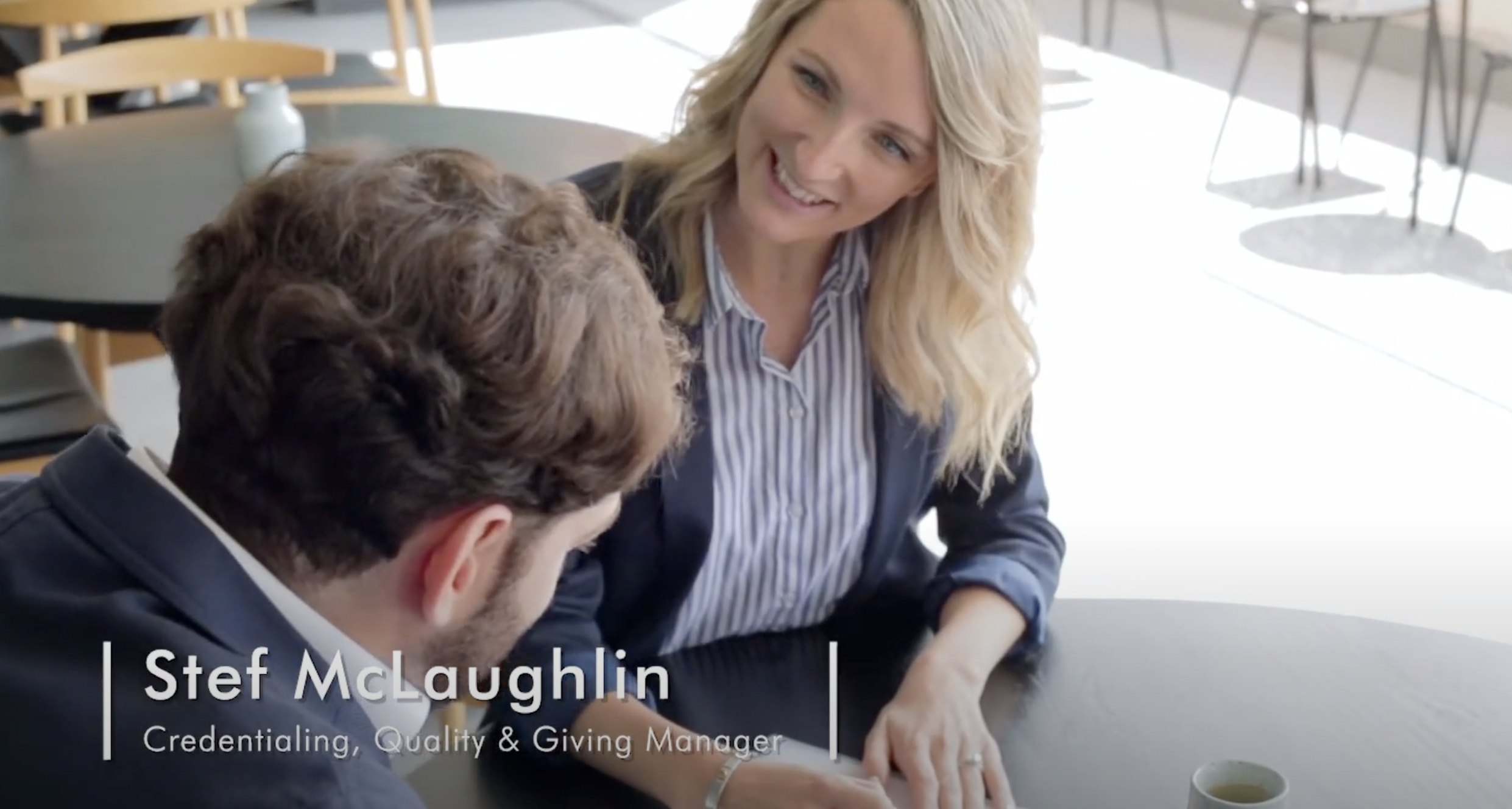 Prescript Recruitment is an impact-driven medical recruitment specialist. As the Giving Manager at Prescript, Stef is responsible for their giving through B1G1.
Stef ensures that giving stories are processed regularly, and shares the good giving news internally with the team, as well as externally to their clients and candidates (& elsewhere!). She considers how everyone at Prescript can embed giving in what they do, to create a habit of doing good.
"By sharing this information (about embedding giving in the business), it helps to keep everyone motivated and it feels great to be making a positive impact to communities that need it most."

Besides encouraging the team to make a difference in the world, embedding giving into the business has also allowed Prescript to stand out and differentiate themselves in their industry. Resonating with the doctors they work with, it's also a great talking point with their candidates and clients.
Here's one of their many Giving Stories:
"When an eligible doctor contacts Prescript, we give 100 days of access to life-saving clean water to families in Ethiopia"
And just by doing what they usually do, the Prescript team has already created over 350,000 impacts!
You can do it too, with your own Giving Leader to spearhead giving initiatives in your business.
How to Do It
It's really simple to get started. Just follow these 3 steps:
Step 1. Make your Giving Leader a Company Administrator in your B1G1 account.
Step 2. Let them to take the lead – be it with creating Giving Stories, choosing projects, or deciding how to communicate your giving internally and externally.
Step 3. Rotate the Giving Leader periodically. It allows everyone to experience the JOY that comes with giving.
And that's all there is to it. Appoint your Giving Leaders today, and happy giving :)
P.S. The Steph in B1G1 (that's me!) is also a Giving Leader. And it's been really great.