40 AWESOME EMPLOYEE ENGAGEMENT IDEAS
Employee engagement has become a key factor in determining workplace productivity for businesses. Engaged employees care about their organization's success and often go the extra mile to make sure it happens.
Unfortunately, according to a recent Gallup's poll, only 32% of US workers feel engaged in their jobs in 2015.
The trick does not lie so much in collecting employee engagement surveys or dishing out big bonuses. Rather, it lies in creating an environment that your employees love and thrive in.
HERE IS A LIST OF 40 EMPLOYEE ENGAGEMENT IDEAS YOU CAN EASILY IMPLEMENT IN YOUR OFFICE.
PURPOSE
1. DISCOVER YOUR COMPANY'S PURPOSE
It's easy to get bogged down with daily mundane tasks. Giving your employees a sense of purpose behind what they do provides important motivation to get them through the day.
Find your purpose. Make it simple but memorable. Let your employees know they are part of a greater vision.
Unilever, for example, doesn't simply sell products. They make sure every employee understands that they are on a social mission to improve the livelihood of the communities. Remind your employees of how their work is improving someone's life.
2. SHARE GREAT CUSTOMER FEEDBACK WITH YOUR TEAM
Seeing their efforts come into fruition does wonders for your team! Share great customer feedback received and instil a sense of pride in every individual.
3. TIE PERFORMANCE WITH PHILANTHROPIC CAUSES
"Giving is the master key to success, in all applications of human life." People tend to be motivated simply by knowing they are doing something good. Include a donation programme in your company and involve your employees in choosing causes to support.
Rise Business Solutions, an accounting firm in Australia, gives training sessions to children every time a client signs up for a deal, via the B1G1 giving initiative. Everyone in the organization feels proud and motivated to hit their targets knowing that they are creating a change every time they close a sale.
Check out how the B1G1 model makes this happen easily.
4. EMPOWER WITH DIRECT CUSTOMER CONTACT

Collins Hume empowers employees through direct contact with clients.
It can be demotivating to work without seeing tangible results. Metrics and numbers are great, but it'd be even greater for employees to see the actual result of their efforts themselves. Collins Hume, an accounting firm in Ballina, empowers their employees by ensuring that every person has direct contact with customers.
5. BRING IN MOTIVATIONAL SPEAKERS
Bring in an inspiring motivational speaker to invigorate your team. A one day workshop to break the monotone of daily work might just be what your team needs to reinvigorate their motivation. Ocaquatics Swim School brought in motivational speakers Bruce Sullivan and John O'Leary as part of their leadership training program, and the response by their employees was wonderful.
LEADERSHIP
6. COMPASSIONATE LEADERSHIP
Many people quit their bosses, not their jobs. Being a compassionate boss increases your chances of retaining your best employees.
Of course, it is not easy to switch your leadership style right away. But you can start small by personally reaching out to employees who seem to have troubles at work and listen as they voice out their difficulties.
Read on to the next few points for more leadership tips.
7. ENCOURAGE EMPLOYEES TO PARTICIPATE IN EACH OTHER'S PROJECTS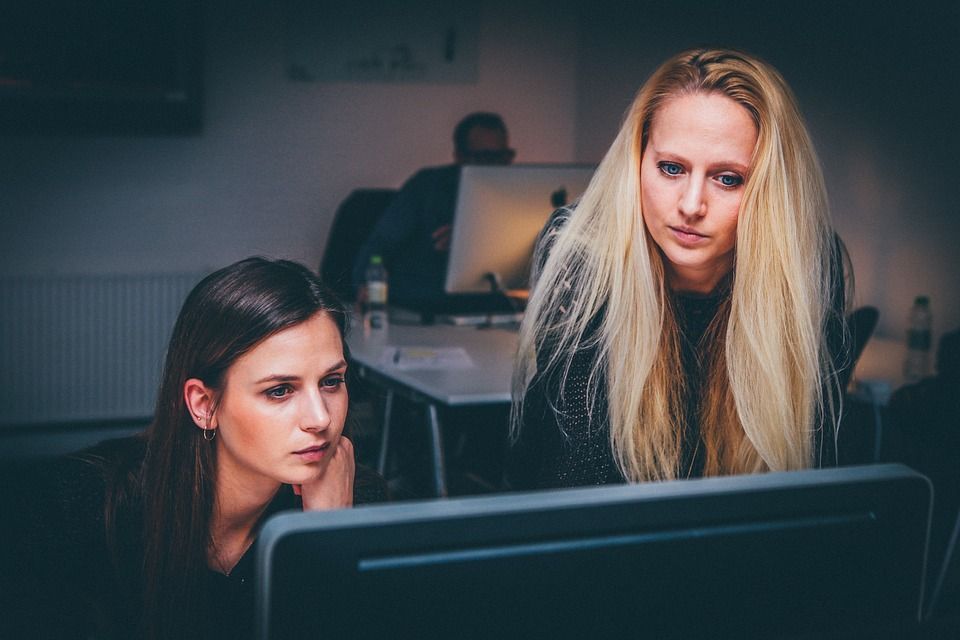 Let your employees take part in each other's projects
It's always easier for employees to voice their opinions to a colleagues instead of to their boss, so why not turn this opportunity into something productive?
Encourage your employees to play a part in each other's projects. Be it giving new ideas, suggesting a name for an upcoming campaign, or simply helping with spell-check for the latest blogpost. Let them take a break from their daily task, engage in something new, and foster stronger team bonds.
8. CREATE A SENSE OF OWNERSHIP
Micro-managing gives you a sense of security, but makes your employees extremely uncomfortable and unmotivated. After all, if you are going to check on everything they do, there's no incentive for your employees to perfect the work themselves.
We tend to work harder on things we have a great stake in. Remind your employees that they are responsible for their projects and let them make reasonably-staked decisions themselves.
9. HAVE DEPARTMENT-LEVEL GOAL PLAN
Having a company goal may not be enough if your company has many small departments. 8ball T-shirts deals with this by allowing each department to develop its own financial plan and set their own learning objectives. Give them the freedom and responsibility to deliver their own results from there, increasing accountability and team interdependence.
10. REGULARLY RAISE STANDARDS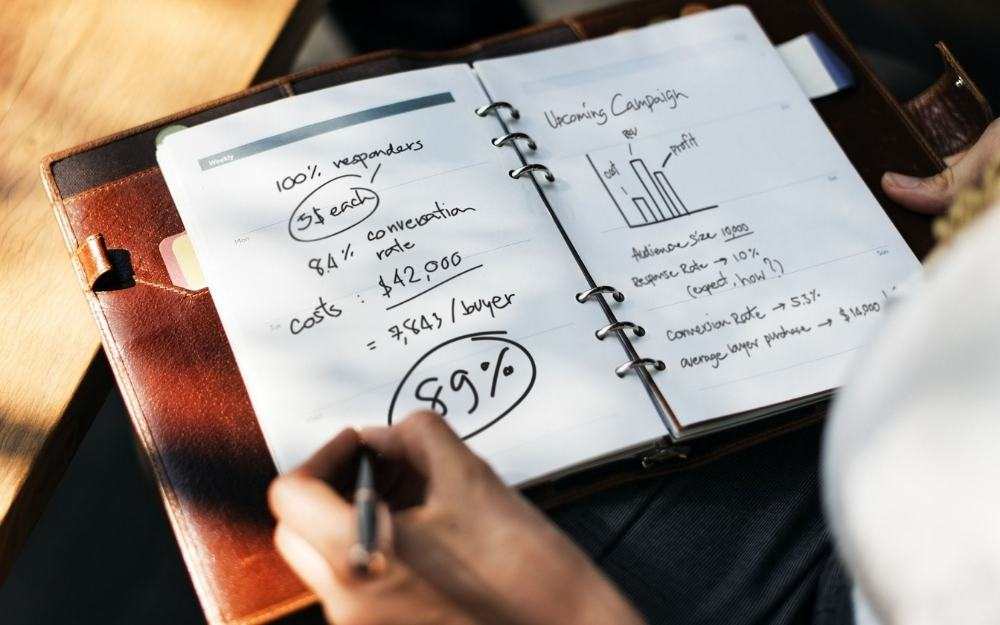 Regularly raise standards to encourage your employees to strive for greater results.
People enjoy a little challenge. Push for a goal together, raise the bar regularly so your team can feel the pride when they achieve greater results and develop as individuals.
11. GROW LEADERS
Give your employees leadership opportunities to prove themselves. Let them have the autonomy to lead projects and contribute to the company.
12. BE TRANSPARENT
Share with your employees anything that they might have doubts on to ensure that everybody is clear on how the company operates.
13. BE OPEN TO IDEAS
Build an environment where employees feel safe and confident giving feedback and ideas to projects – no matter how small their role is.
14. SET AN EXAMPLE
Show your employees that you're working just as hard, and naturally, they will be inclined to follow.
15. GIVE FEEDBACK AND ACCEPT FEEDBACK
Feedback should not be a one-way process. Giving, and in turn accepting feedback, allows both managers and employees to understand how they can improve mutual relations, as well as improve themselves as individuals.
16. EXPRESS YOUR PASSION
When you are surrounded by people who are passionate about something, the effects rub off. Infect your team with your contagious passionate energy and watch your employees' level of engagement skyrocket.
17. SHARE YOUR STORY
Have you ever met a successful person and wondered how they got to where they are? Or do you have an idol that you look up to in business? Your employees may just be looking up to you as their role-model. Share your story with them, both successes and failures.
REWARD
18. CELEBRATE A TEAM MEMBER OF THE MONTH

Honour exceptional team members by throwing a small celebration on the first Monday of the month. Start the month right and everything else will follow.
Merri Aluminium acknowledges their team member of the month by giving Gratitude Certificates, showcasing how the company gave to a charitable project on behalf of the highlighted team member.
19. ATTACH PHILANTHROPY CAUSES TO A GOAL
Make projects more meaningful to your team by attaching their results to a philanthropic cause. For example, once the project is completed, you give 100 bricks to build a school. Or for every big contract signed, you provide 1000 days of access to clean life-saving water to people in need.
You can do this easily with the B1G1 giving platform.
20. REWARDS NEED NOT BE MONETARY
Cash rewards are always a good incentive, but occasionally switching things up to offer other things that people value can help you connect with employees on a different level. Extra time-off tops the list. Other ideas include gift vouchers, movie tickets, or team trips.
21. CREATE AN ADMIRATION RITUAL
Get everybody in the office together to anonymously nominate another employee for an admirable trait or an outstanding achievement – it could be about that co-worker who never fails to give a bright and cheery greeting to others every morning, or that courageous co-worker who spoke out against an unreasonable customer.
This creates a positive atmosphere in office, by encouraging your employees to take notice of each other's achievement. It's always thoughtful to receive some recognition from colleagues.
PERSONAL GROWTH
22. BE A MENTOR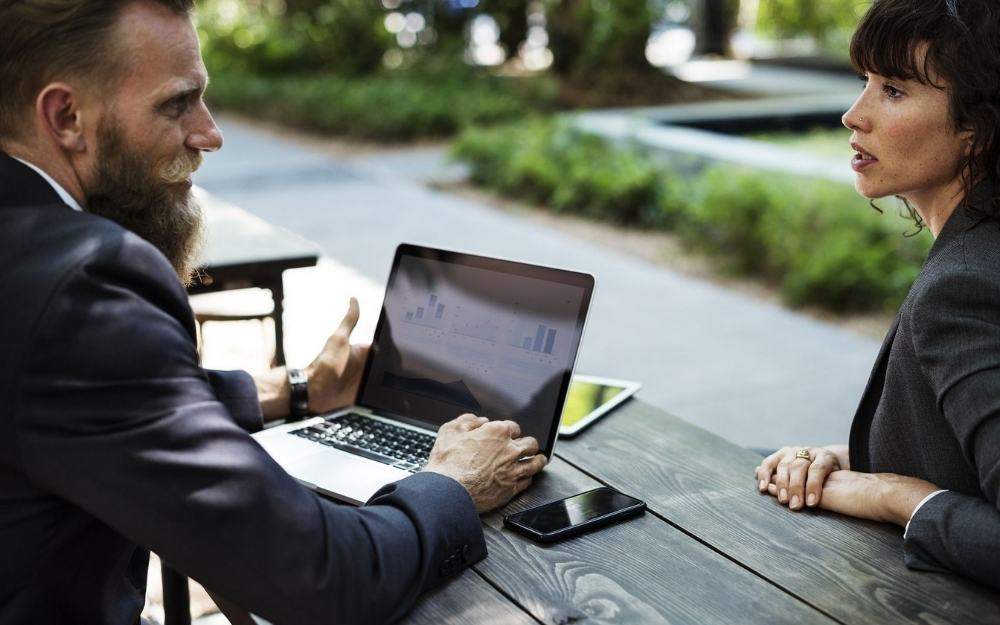 Be a mentor to your employees
Be a mentor to your employees, or assign other managers with more expertise in a particular area to buddy up with your employees. Start the culture right from day 1.
Share with your employee new relevant ideas, pass on knowledge. Give them advice when they are stuck. Be careful to not end up over-supervising your employee though. Remember, a mentor's role is to help, not to monitor.
23. CLARIFY GOALS AND RESPONSIBILITIES
No one likes wandering lost in the fog.
Set aside time with your employees at the start of any new project to clarify job scopes, goals and responsibilities. Answer all their questions early, it may just save you greater amounts of time later.
24. HELP EMPLOYEES DISCOVER THEIR STRENGTH
Not everyone naturally knows what they are good at. Observe the result of your employees' work and help them identify their strengths – you may just discover that they harbour surprising talents!
For example, Hashima from the B1G1 Team came in initially to help out with Client Delight. But we soon discovered that she had exceptional talent in design and organisation. She is now involved in most of the creative work at B1G1.
This not only makes them feel appreciated, but also encourages them to further leverage on their strengths to contribute in the best way they can.
25. USE WEALTH DYNAMICS PROFILING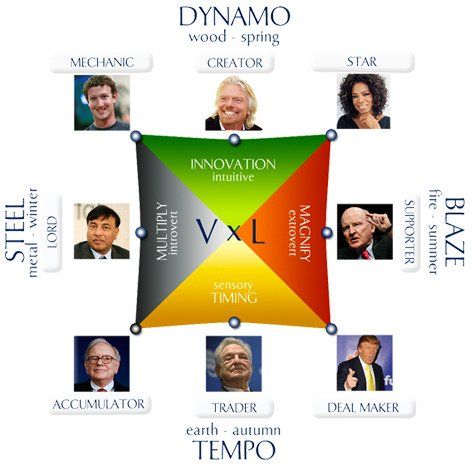 If you are new to this, Wealth Dynamics allows you and your employees to understand each other's strengths and weaknesses, and tells you what strategy you should follow to build wealth. You can use it to ensure that the right people are in the right roles. You'll be surprised by how engagement is enhanced when everyone is doing what they do best.
26. ENCOURAGE EMPLOYEES TO REPRESENT THE COMPANY
Be it at competitions, conferences, or talks, encourage your employees to represent the company at these events. This allows your employees to feel a sense of pride and belonging to the company.
27. PROVIDE LEARNING OPPORTUNITIES
Support your employees in advancing their career
"Good Leadership isn't about advancing yourself. It's about advancing your team."
We all want to move forward in life. Equip your staff with learning tools and opportunities to upgrade their skills. You can even offer flexible work hours if your employees are taking external classes. Be open in giving tips to help them advance their career.
As your team's ability scales, so does your business.
28. REVIEW PROFESSIONAL AND PERSONAL GOALS WITH YOUR EMPLOYEE
Once a year, spend time with each team member to go through their personal and professional goals. Understand what drives them and find a way to support them in achieving these goals.
BONDING
29. ICE-BREAKING GAMES
Your employees spend at least one-third of their day working with one another, so it's important for them to feel like they belong. Gather the team for a morning motivational meeting. Organise ice-breaking games to orientate new team members and connect them with the rest of the team.
30. INVOLVE YOUR EMPLOYEES IN THE HIRING PROCESS
Instead of scanning through piles of applications yourself, why not involve your employees in hiring their next colleague?
Ocaquatics Swim School organises "Potluck and Pictionary Recruiting Parties" 3 times a year. Their team members are encouraged to bring a friend along to play Pictionary so that everyone can assess if this friend might be a good fit for the company.
31. DON'T FORGET THE FUN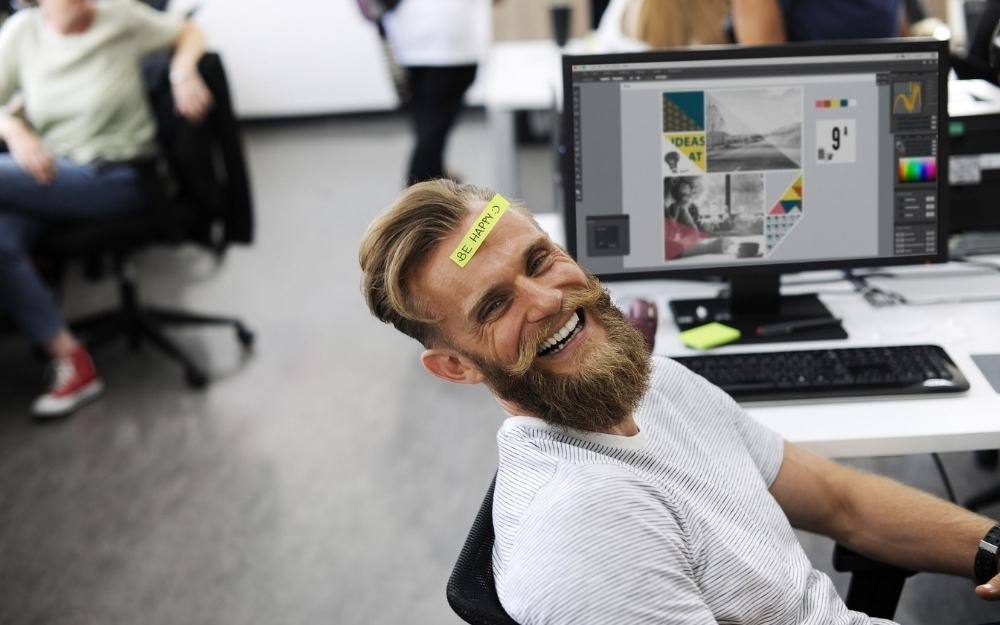 Jokes lighten up the atmosphere in an otherwise boring office. Keep your employees happy and they'll deliver results that keep a smile on your face as well. Check out these 25 ways to have fun at work!
32. GO ON A CHARITABLE TOUR              ‌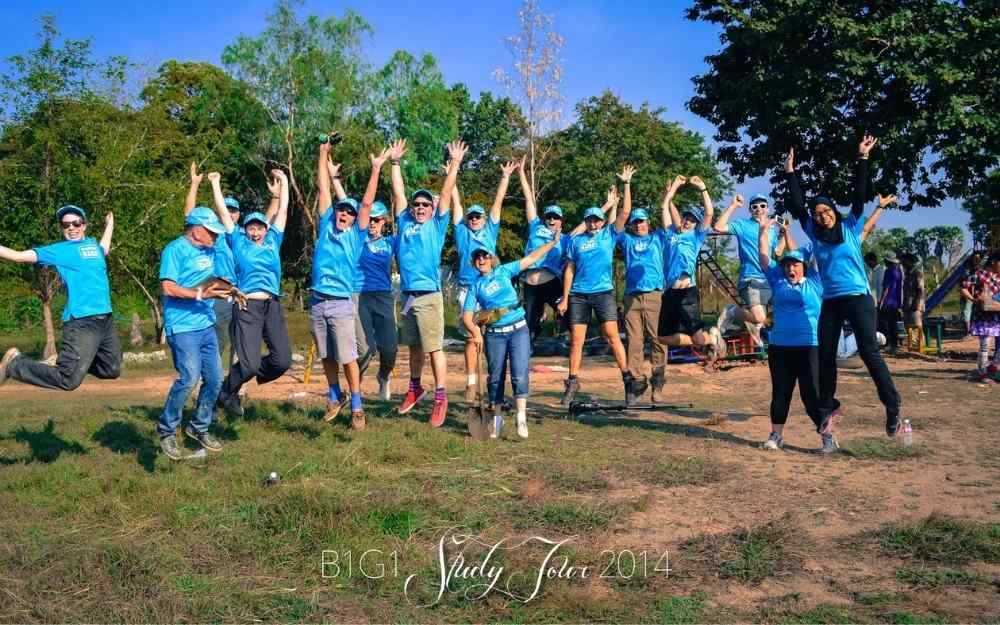 Combine a team bonding trip with a purpose. People tend to get closer when they know what they are doing is for a greater good. What is a better way than letting them go on a charitable tour for a few days and experience the magic of giving together?
33. HAVE LUNCH TOGETHER
"Food brings people together in a way that very few other activities can. It's nourishment of the soul and body." A 2015 study on Human Performance found that firefighter teams that ate together reported better team performance. Having lunch together provides a casual environment where your team can bond, feel engaged, and feel more relaxed to give honest feedback.
34. CELEBRATE LITTLE WINS
Celebrate accomplishments, no matter how big or small. It could be a personal accomplishment of hitting that weight loss goal, or a work-related win such as sealing a coveted deal. This allows all employees to feel engaged supporting each other in their pursuits in and outside of work.
The B1G1 team gathers every alternate Wednesday to share our 'little wins' with each other. We also have a honk that we sound off to celebrate whenever we hit a new giving milestone.
WELLNESS
35. ORGANISE A SPORTS DAY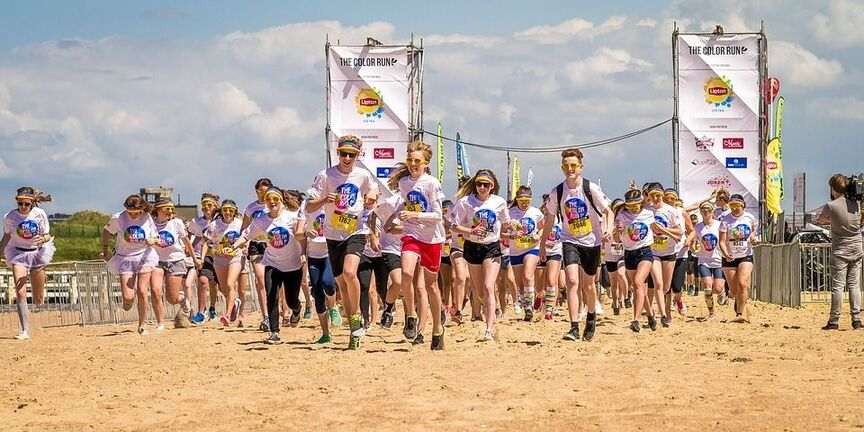 Physical exercise is good for mind, body and spirit. Organise a sports day for everyone in the office to wind down, have some fun and bond with one another.
36. CELEBRATE BIRTHDAYS AND MILESTONES
Celebrate important days in your employees' life to show that you genuinely care. Birthdays, engagements, the birth of their child… Engage in their lives and they will naturally feel engaged in the business too.
Go creative with the gifts. GTC Financial celebrates their employees' birthdays through giving to various causes via the B1G1 Business Giving Initiative.
37. PRIORITISE WORK-LIFE BALANCE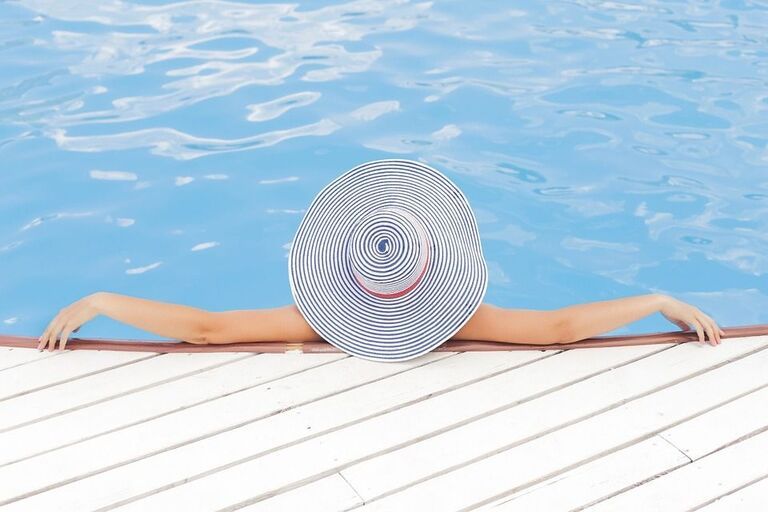 High levels of stress is often counter-productive for work performance and employee engagement. While some optimal stress incites motivation, negative stress can be detrimental to the organisation's success.
It is essential to make sure your employees have a good work-life balance. Encourage them to leave office when they complete their work, or if they display signs of negative stress. Reduce their pressure to stay back ' just because my boss is still there'. That time could be better spent on more productive things such as resting for the night and getting refreshed before the next day of work.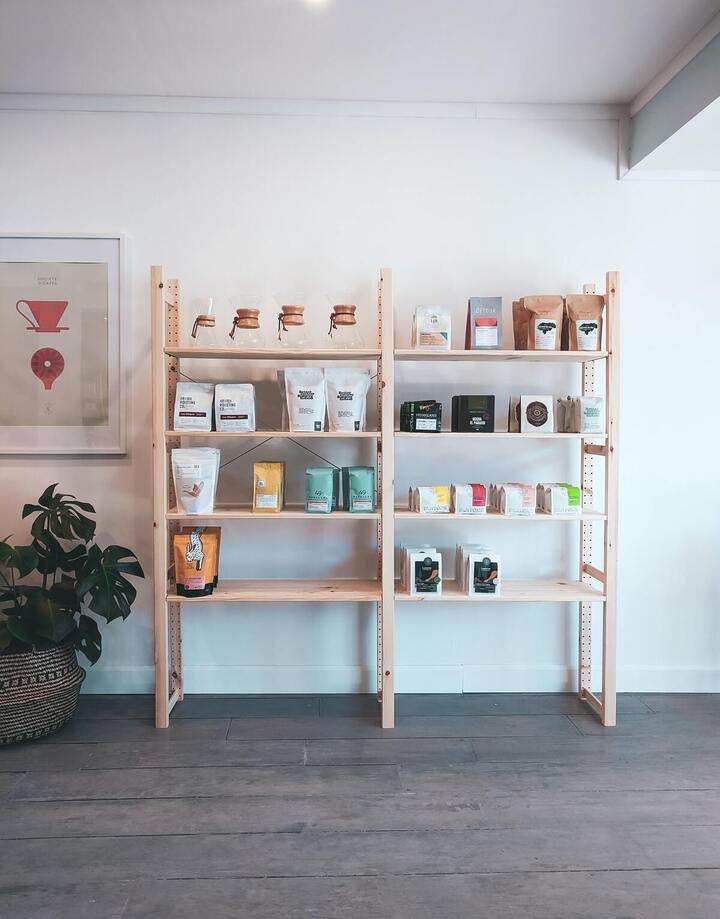 38. FOOD. AND MORE FOOD.
"The way to someone's heart is through their stomach" Fill your pantry with a good mix of snacks to sustain energy levels through the day. Don't forget to include healthy options too.
39. HAVE AN OPEN OFFICE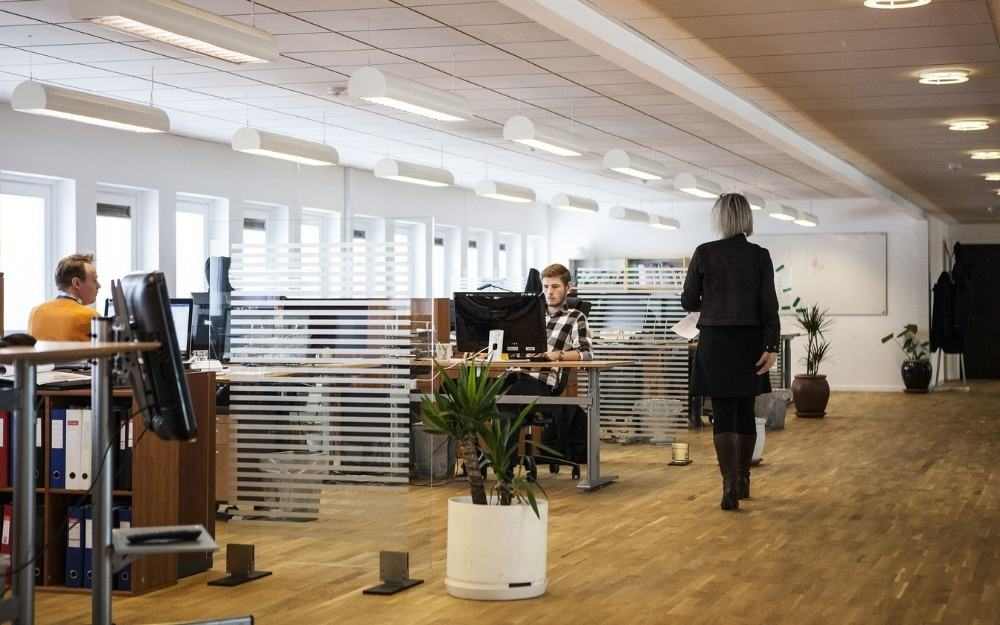 An open office encourages communication. Better yet, decorate your office. Fill it with small plants, visual task boards and decorations. A pleasant environment will lift your employees' mood compared to being stuck in an uninspiring cubicle.
Check out creative ways of decorating your office here.
40. CREATE A CULTURE THAT VALUES SELF-CARE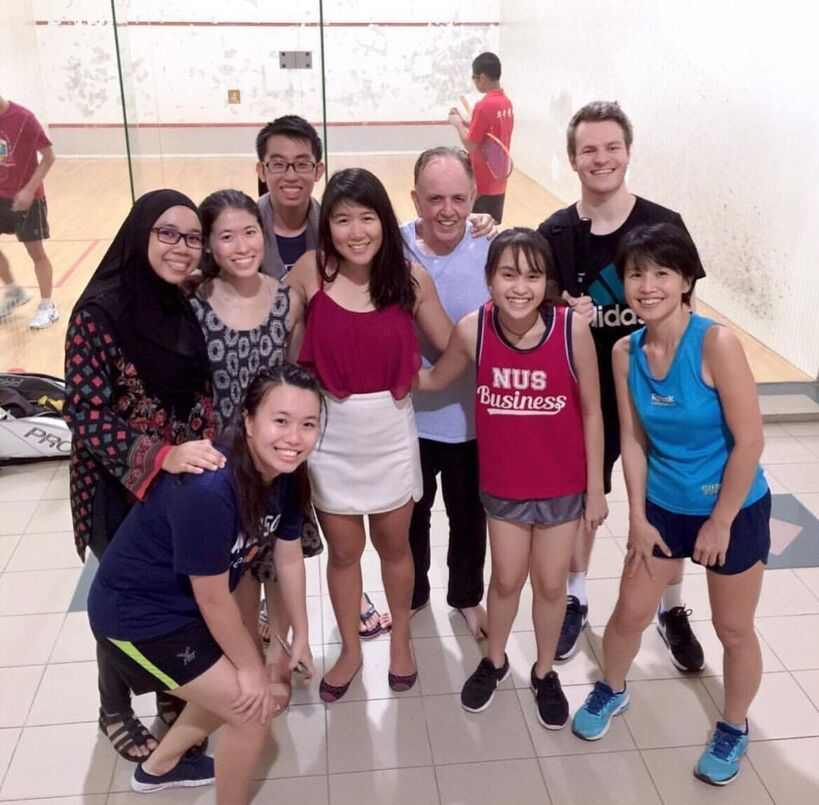 Offering gym memberships, yoga classes, and fitness classes are good ideas. But it won't work if your employees can't leave the office because of their intense schedule, or because they simply don't dare to. Encourage them to take classes, stay healthy, and set an example yourself. Caring for your employees' health is the most sincere way to engage your employees.
Employee engagement will continue to be key to improving workplace productivity and increasing organizational success. Create an environment that your employees love to work in, and they will in return deliver beyond outstanding results.
Find out more on how to create meaning to your business and keep your employees engaged through B1G1 Business For Good initiative. Join our Free Web Event right here!
---
‌‌