Corporate Social Responsibility: The Benefits
Corporate Social Responsibility (CSR) is a self-regulatory business model practiced by large and small companies. The concept allows businesses to be socially accountable to their stakeholders and the public. By adopting clear CSR strategies, companies accept responsibility for their impact on society – including all economic, social, and environmental aspects.
Traditionally, CSR was commonly viewed as something only large corporations practiced. It often included philanthropic gestures towards charitable causes. In the past, simply having a CSR intention in place was already enough for a company to be recognized as socially responsible, even if the idea of social responsibility did not influence the business model or the production processes.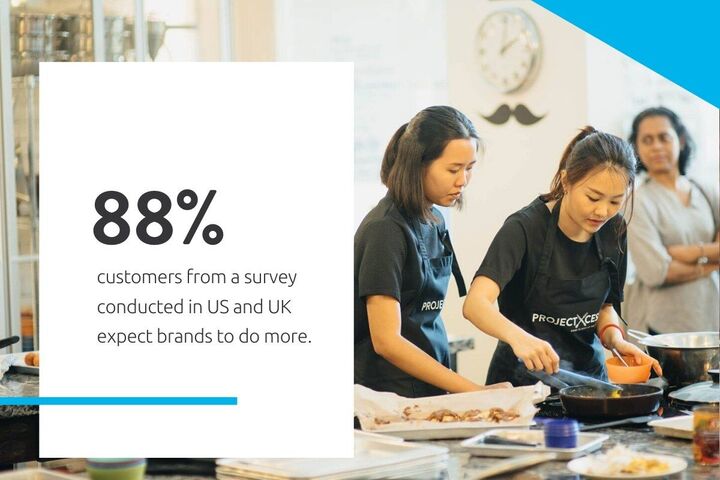 Today, however, it is safe to say that this has changed. Companies of all sizes are increasingly held responsible for their social and environmental impact by their customers. A study conducted with 1000 consumers across the UK and the USA in 2018 found that 88% of consumers expect brands to do more. They want companies to acknowledge their impact on climate change, pollution, or inequality. Customers want to see evidence that the brands they trust act in beneficial ways for the greater common good.
The great news is that when done right, CSR will not only help to meet customer expectations – CSR has the power to improve business performance as a whole, if you are in it for the long run.
While it's undeniable that CSR can bring lots of benefits to business success, entrepreneurs who start with the right mindset and expectation often yield better results than others.
So what is the right mindset?
Perhaps, the simple way to put it is this: 'We need to genuinely want to do good with our business'. A genuine intention instills in us the passion to invest time and effort into developing a good and comprehensive plan. Our message will come from our hearts and easily connect with and inspire our team and our customers. And most importantly, it gives us the courage to try new approaches and break away from the conventional.
The benefits of CSR are plenty, but let's zoom into the long-term and sustainable impacts of CSR on businesses.
1. Innovation
The rise of sustainability calls for better practices across all industries. We see companies looking to innovate their processes to reduce waste, use more environmentally friendly material, save electricity, or enhance social and economic mobility.
For the sports attire company Adidas, sustainability is a big part of their CSR activities. To help tackle the plastic pollution crisis of our oceans, Adidas partnered up with the initiative Parley for the Oceans in 2017. Together, they launched shoes and clothing entirely made from plastic trash found in the oceans. It was a huge success. The same year of the launch, Adidas sold one million shoes made out of ocean plastic.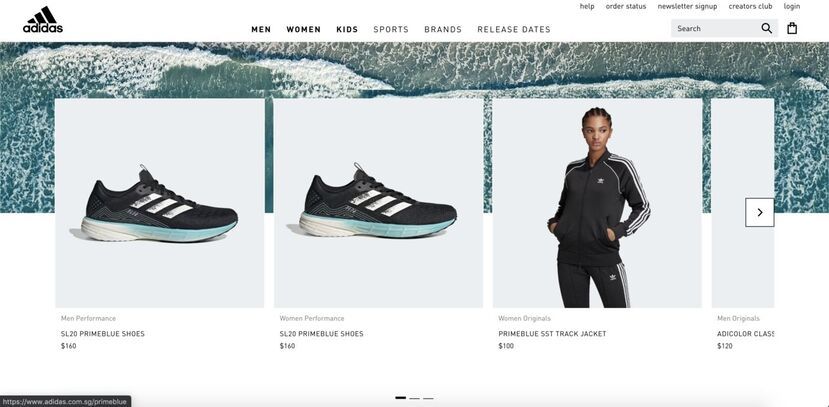 But their effort does not end here. In 2021, the sports company is looking to introduce a running shoe entirely made from recycled materials. What started as a CSR initiative has become an overall goal: by 2024, Adidas plans to produce their entire product lines only from recycled materials!
2. Brand Differentiation
We're not referring to the traditional practice of once-off donations for good causes, posting about it online, and hoping it will differentiate the brand. Consumers are getting more and more discerning, and only companies with true intentions to do good and invest time and effort in doing so will get positively recognized. CSR practices need to be incorporated into the business values and daily practices in the long-run for the message to get across.
When it comes to planet-protection, the outdoor clothing & supplies brand Patagonia leads the way. Interestingly enough, even if you are not an outdoor person who owns Patagonia gear, it is likely that you have heard of their efforts for the environment.
Patagonia is all about less rhetoric and more action. They launched different initiatives, like a Worn Wear Exchange platform, which actively promotes repairing, sharing, and recycling of preloved gear.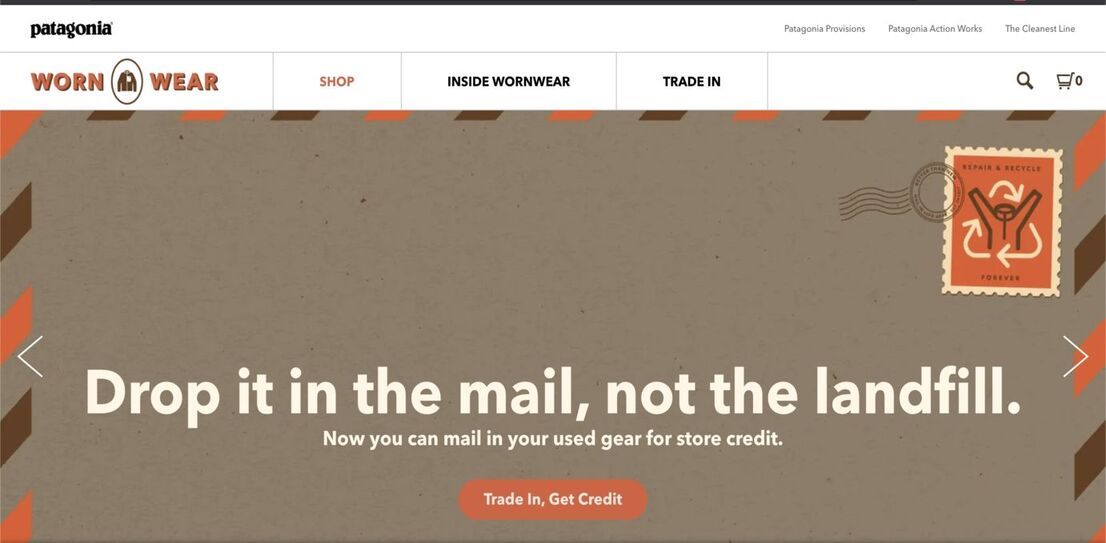 Other initiatives include the Patagonia Action Works program, which pairs willing volunteers and activists with environmental charities and causes in their area. All these initiatives promote sustainable lifestyles and conscious consumption.
3. Greater Employee Engagement and Retention
The idea that CSR is positively connected to employee satisfaction is not new. As early as 2003, research at the Stanford Graduate School of Business showed that 9 out of 10 MBA graduates in Europe and North America prefer a job offer from an organization committed to CSR over one that is not. And in 2015, a study by The Lewis Institute for Social Innovation indicated that companies with a committed CSR strategy in place can reduce staff turnover by up to 50%.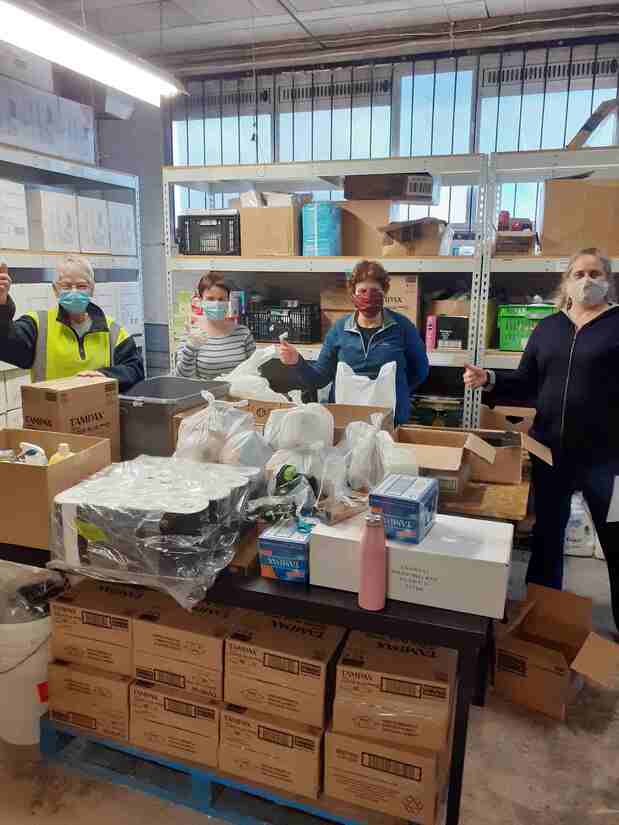 Of course, CSR can be done in many different ways. Actively promoting diversity and a healthy work-life balance can be one of them. The streaming company Netflix offers its employees and their families up to 52 weeks of paid parental leave at any time that suits their needs. This compares to 18 weeks at other tech companies.
Today, it is more important than ever for a business to show empathy towards the issues and challenges we are facing around the world. In a study from 2019, the consulting company Deloitte found that environmental protection is the number one concern of younger generations of employees. So, being actively engaged in efforts to reduce pollution or be more sustainable can be a great way to demonstrate that you are empathetic towards the concerns of your employees.
Facing and embracing your responsibility also makes sure you attract employees who share the same worldview as you and embrace good work ethic.
4. Customer Engagement
Similarly, customers are more attracted to businesses with a sense of purpose and to businesses that share the same worldview. This creates an emotional attachment to the brand itself that is independent of product features or service quality.
The French-Brazilian sneaker company Veja is a great example of a company fully embracing its responsibility towards the environment and society. For Veja's founders, it is all about sustainability and transparency – transparent information about the production process, material, and reimbursements are visible for customers, but also suppliers and employees.
Veja uses this to differentiate itself from the traditional production of sneakers in socially and environmentally unbearable production processes. And customers are rewarding efforts like these.

A study from 2019 by Mintel also confirms that Millennials are more likely to buy organic and fair-trade products, and are even prepared to pay more for these products. This means that if the purpose is right, consumers are open to pay a higher price and reward an enterprise's efforts and intentions towards sustainability – as long as they are sincere and genuine.
5. Savings in the long run
As a result of stronger talent attraction and higher employee retention, better productivity, and more sustainable usage of resources, engaging in CSR in the long run translates into cost-savings for the business as well. It truly is a win-win.
Explore how you can embed giving into your business here.
But the benefits of CSR are more far-reaching than that.
More than ever before, businesses are recognized as a force that can change the world:
Ensuring an ethical and inclusive workplace creates a better working environment for everyone.
When businesses give and give regularly, small amounts of giving accumulated can eventually create sustainable funding for causes around the world.
And because every business is part of a value/supply chain consisting of other businesses, when businesses advocate for sustainability, ethical practices, and generosity, this creates a positive ripple effect on all stakeholders.
Great CSR practices can also serve as role models and best practices to others in the industry.
Responsible leadership in a company is tied to a better overall performance of the organization.
---