HOW CLEAN WATER DOES MORE THAN JUST QUENCH THIRST: MEET TRAILBLAZER
THE POWER OF CLEAN WATER
Clean water does so much more than just quench thirst.
Clean water means healthier children who can attend school. It means higher quality crops to provide better nutrition and income for families. It means more than 2 hours of travel time saved every day from having to collect water from a pond far away – time better spent on personal development.
And in Trailblazer's case, clean water can even mean enabling people to start businesses, or fund their hospital bills.
MEET TRAILBLAZER
Trailblazer is an organisation that helps develop impoverished villages in Cambodia from the grass-roots level. They are also one of B1G1's amazing Worthy Causes.
The organisation started back in 2005 when their founders travelled to Cambodia looking for a way to help others in the most sustainable manner. They went to a village and asked a simple question:What do you need?
Though the villagers said they wanted a school, the Trailblazer team realised that villagers were sick and crops weren't growing. What the villagers desperately needed was access to clean drinking water. So, they set off installing bio-sand water filters and PVC wells.
The organisation sends teams to the villages once a month to conduct baseline surveys and check on the water filters.
Having a well and water filter on site makes a huge difference to the lives of villagers. They no longer need to walk long distances to retrieve dirty river water, nor do they have to rely on a small pond that might dry up at any time.
GROWING NEEDS, FLOURISHING LIVES
With easier access to clean water, the villagers started growing healthier crops.
They then started to request for farmers training to build their farming businesses.
As the needs of the people they supported developed, so Trailblazer's activities evolved together with the community. The growth of quality crops catalysed the birth of Trailblazer's farmers training programme.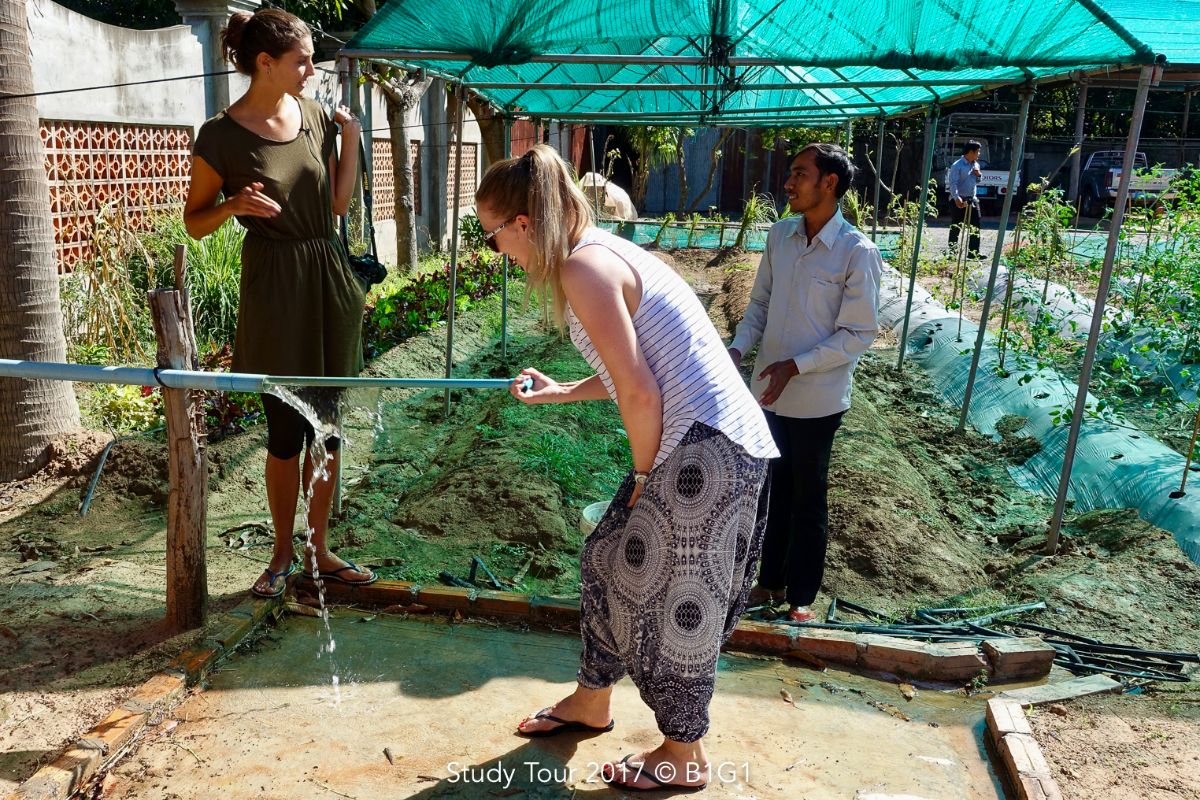 Lonsey is one such individual who benefitted immensely from the support provided by Trailblazer in various forms.
When Lonsey was young, he frequently fell ill due to various water-caused diseases such as malaria, dengue, and diarrhoea.
After receiving better quality healthcare education from Trailblazer, he learnt to change his habits of consuming dirty water and to take better care of his living quarters to prevent the breeding of mosquitos.
For me, if I don't have Trailblazer, I don't have today.
Trailblazer also supported Lonsey's education from primary school through to university, so he decided to work for the organisation as an economic developer after graduation.
CREATING SELF-RELIANCE AND SUSTAINABILITY
All of Trailblazer's initiatives require a buy-in from their beneficiaries – a small amount that gives them a sense of ownership over their water filters and wells. But these contributions don't go to Trailblazer; they go back into the village fund.
Whenever any village member requires money to go the hospital, or to buy resources to start a business, they can always borrow money from this village fund at a 2% interest rate. This further allows the village fund to grow, creating a cycle of self-reliance and sustainability.
We can change people by training them how to help themselves.
Thanks to organisations like Trailblazer, more and more individuals can now achieve higher standards of living and develop themselves to their full potential.
MEET LONSEY.
Lonsey works at Trailblazer Foundation, an organisation that helps build wells in rural communities in Cambodia, as well as train villagers in income generation skills such as improved farming techniques.
Trailblazer supported Lonsey through his youth until university days, so he decided to work for them when he graduated.
When he was young, Lonsey used to fall sick very often due to dirty water consumed.
With Trailblazer's help through health education and training, Lonsey's health eventually became better.
As Lonsey puts it,
For me, if I don't have trailblazer, I don't have today.
SUPPORT HUNDREDS OF OTHER GREAT CAUSES LIKE TRAILBLAZER BY BEING A PART OF THE B1G1 BUSINESS FOR GOOD MOVEMENT.
---