ST. NICHOLAS' HOME – "I CAN SEE CLEARLY NOW"
In B1G1, we get thrilled when we can take time with the Worthy Causes whom we connect to so many people around the world. When you visit St. Nicholas' Home in Penang, Malaysia, you're instantly struck by the fact that people can see … even though physically they can't.
It's an amazing and enlightening experience.
Founded in 1926, St. Nicholas' Home is a social care ministry of the Anglican Church. It's a pioneer in  providing education and support services to the blind and the visually impaired in Malaysia.
At present, the Home is actively providing vocational training in the areas of Massage, Pastry and Handicraft. The Home also provides rehabilitation training and counselling services through its Skills Development Centre, Early Intervention Program and Low Vision Centre. St. Nicholas' Home is noted for pioneering unique programs for Deaf Blind & Multi-handicapped children and Senior Citizen Care.
Thousands of blind and visually impaired people have benefited from the services of St. Nicholas' Home.  The community has also come to learn more about and better understand the various issues relating to the visually impaired.  Throughout the years, St. Nicholas has evolved from just a home which cared for 7 to 8 handicapped children to the founding of the nation's very first blind school. Today, St. Nicholas' is proud to offer a broad range of vocational training and support services.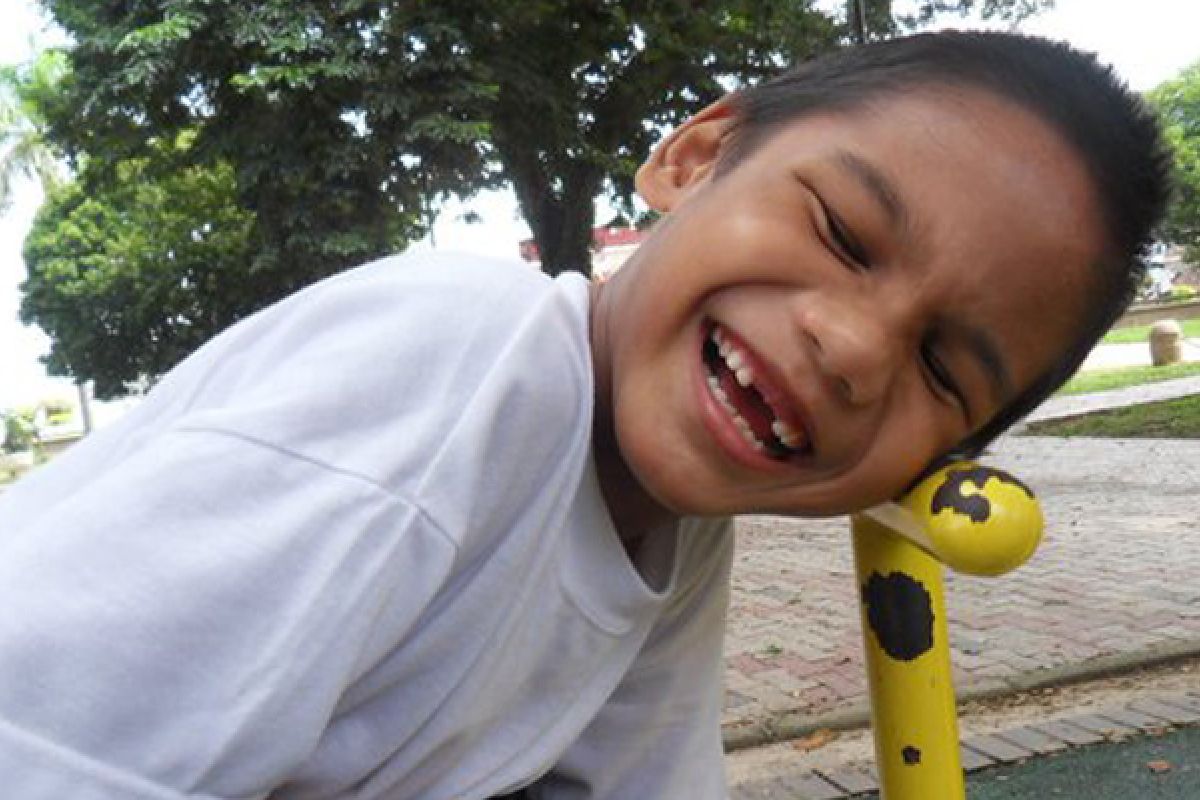 In 1997, St. Nicholas' Home embarked on one of the most challenging projects by starting the first, and remains the only centre in Malaysia today, to assist deaf-blind and multi-handicapped children. The Home offers a residential programme and provides training and services to this special group of children according to their needs. Individual attention is given to each child by his/her teacher in the areas of :
•    Sensory Stimulation
•    Sign / Tactual Language
•    Education
•    Independent Living Skills
Outings and outdoor activities are also often organised for these special children to be cognitive with the surroundings outside of St. Nicholas' Home.  Kind donors and volunteers have made these events possible and meaningful.
St. Nicholas' teachers attend several training sessions and workshops throughout the year to be better equipped and to serve better.  In collaboration with Hilton Perkins, U.S.A., the Home organised intensive courses for teachers dealing with deafness, blindness and multiple handicaps.
They continue to do great things and we're thrilled to be playing a part in the great work they're doing.
---