Top 8 Podcasts for Change-makers
The world is experiencing a shift in focus. Worldwide, we're seeing a call for social change, a movement towards sustainability, and a demand for equality and social justice.
Whether you're starting to explore these topics or already part of the advocates for change, here are the top 8 podcasts that bring you unique perspectives and an inside look into the work of social entrepreneurs and changemakers around the world.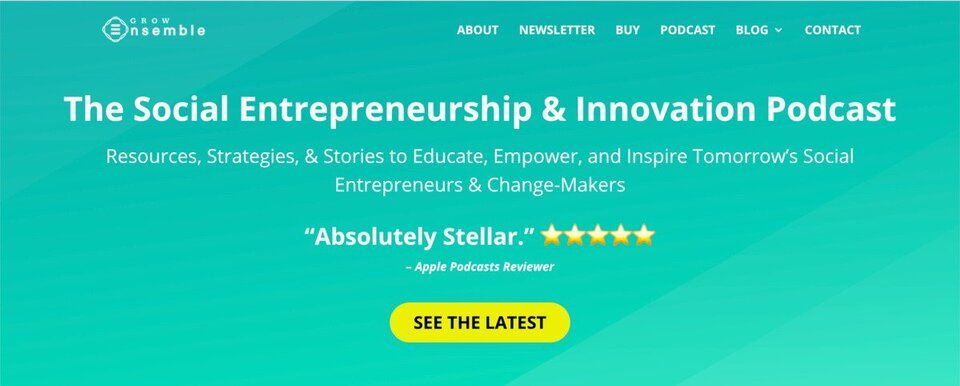 If you're looking for some insights into the world of social entrepreneurship, this is the podcast for you.
On each episode, host Cory Ames and his expert guests go behind the scenes and discuss the experience of running, growing, and sustaining successful sustainable businesses, social enterprises, and non-profits.
Our favorite conversions:
#142 - How to Make a Difference in the World: Lessons Learned from Our Top 10 Podcast Episodes of 2020
#110 - The Power of Philanthropy in Business: 2,700+ Businesses on a Mission to Create a World Full of Giving with Masami Sato
#131 - Ethical Marketing: How to Amplify the Work of Better-for-the-World Businesses with Sian Conway, Founder of #EthicalHour
Get an inside view into how you can turn an idea that transforms the world into reality.
Created by The Blue Tribe Company – a business that helps change-makers develop solutions to solve world environmental and social challenges, this podcast brings you the latest news and ideas from change-makers who are actively working on making the world a better place.
Our favorite conversations:
Tony Rinaudo, The Forest Maker
Paul Dunn, Harnessing the Power of Small with B1G1
Created by Causeartist, Disruptors for GOOD interviews social entrepreneurs around the world who are passionate about topics from ethical fashion, sustainable travel to impact investing. It's the best podcast to explore ideas from social entrepreneurs in various industries.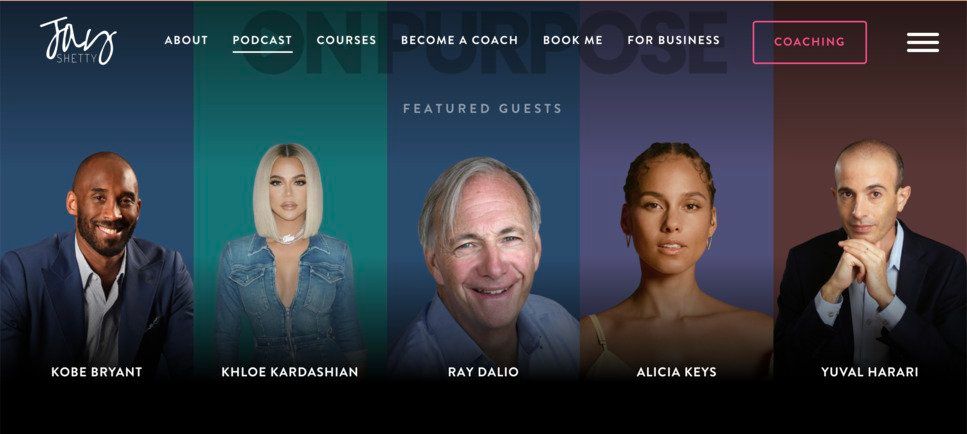 Perhaps, to change the world, we first have to change ourselves. And On Purpose is one of the best podcasts out there that equip you with snippets of wisdom that could help you with just that.
Every week, On Purpose host – Jay Shetty interviews two of the most insightful people in the world and brings those insights right to their listeners.
Our favorite episodes:
How Successful People Build Their Life & Business Based On Service
The Only Way to Inspire Change In Your Friends and Family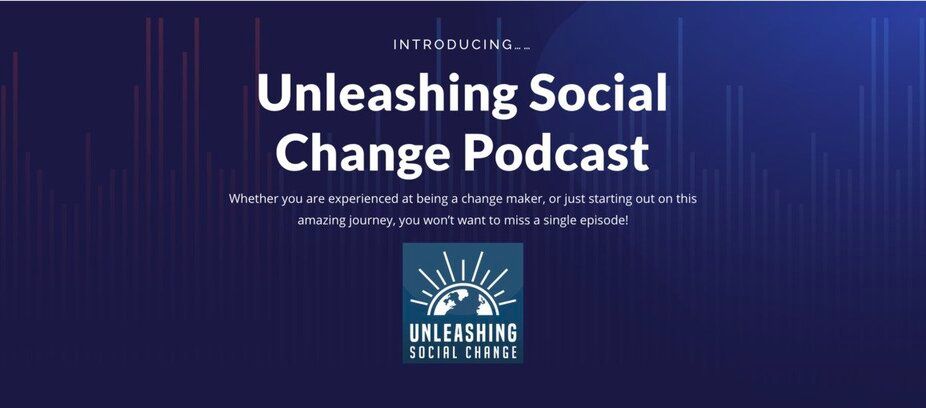 Looking for some practical tips and inspiration on how to make a difference? Unleashing Social Change has got you covered. Each episode brings you unique perspectives and insights from a social change leader on how they are doing their part in making the world better.
Hosted by Becky Margiotta, a change-maker with experience In leading the 100,000 Homes Campaign that mobilized 186 cities to provide housing for 105,000 people in just four years, this podcast delves deep into both the good and the bad, triumphs and failures.
Our favorite episodes:
#131 - Katie Hong - "Re-thinking Philanthropy"
#32: Kas Guillozet, "The Complexity of Living in Right Relationship with People and the Earth"
Set out to understand world issues first-hand, host Nelufar Hedayat not only talks to experts and local activists but also challenges herself to experience some of humanity's greatest issues. From living on less than 50 liters of water a day or being carbon neutral for a day, Nelufar brings us on her journey to dive deeper into each topic.
Our favorite episode:
S1: My Refugee Story: The Toughest Conversation I've Ever Had with My Mom
S1: Shrinking Our Carbon Footprint

As the bad news floods the internet, all seem to be doom and gloom. But the good news is often missed and Sounds Good aims to bring those back into the spotlight.
Every week, host Branden Harvey interviews change-makers who are bringing positive change against the world's greatest problems and brings you conversions from the optimists that you often miss.
Get your dose of positivity here.
In this podcast, host Tony Chapman explores insights and ideas that help you answer the question – what really matters to your life, your community, and our planet. Some episodes are only 10 to 20 minutes long but packed with wisdom and insights that could inspire you to reconnect with the things and the people that mean the most to you.
Our favorite episodes:
It's not what happens to you, it's what you do about it
---