ELIMINATING DAILY DENTAL PAIN IN MOROCCO
The Dental Mavericks were created one hot day in Morocco in 2010. Tony Gedge was travelling with a friend and realised pretty quickly that there wasn't a lot of dentistry available in the rugged North African country.
Tony and his wife Cally run a marketing company for dentists in the UK. So, they immediately began to recruit 'a group of outgoing, energetic and adventurous entrepreneurs' – dentists and dental nurses — who were willing to travel to Morocco at their own expense to provide emergency dental care.
We started out with just 4 dentists in the beginning, but now we have 20,"Cally Gedge told us. Cally's the Operations Director, Trustee and co-founder of Dental Mavericks, a B1G1 Project. "The number of patients has grown exponentially. The first year we treated 56 children, but that grew to 750 in 2013, and so far we've helped over 2,000 Moroccan children with professional dental care.
Their focus is on the children who are in daily pain, and there are hundreds of them. Poor hygiene and poor diet amongst the Moroccan children has actually led to life-threatening situations, with severe abscess problems and rotting teeth.
Cally Gedge described what they found that first year: "I can only describe the situation as being quite barbaric. Some of the children had never seen a dentist or a doctor or even an Englishman! They were frightened of us. The hardest part was just getting them in the chair. We sometimes had to remove five teeth at a time in a single patient, it was so bad."
"But the pain goes away, soon they can eat, and they're not at risk anymore. When we returned later they were very happy to see us and even brought their friends to be treated! It's so nice to be welcomed by the children now…that tells us we're making a difference."
The challenge now for the Dental Mavericks in North Africa is the establishment of a sustainable dental health program. They've just completed a project to raise funds for a dental ambulance to serve the area. It's being outfitted with new oral hygiene equipment, and the Mavericks will soon be able to do restorative work in the field – not just pull teeth.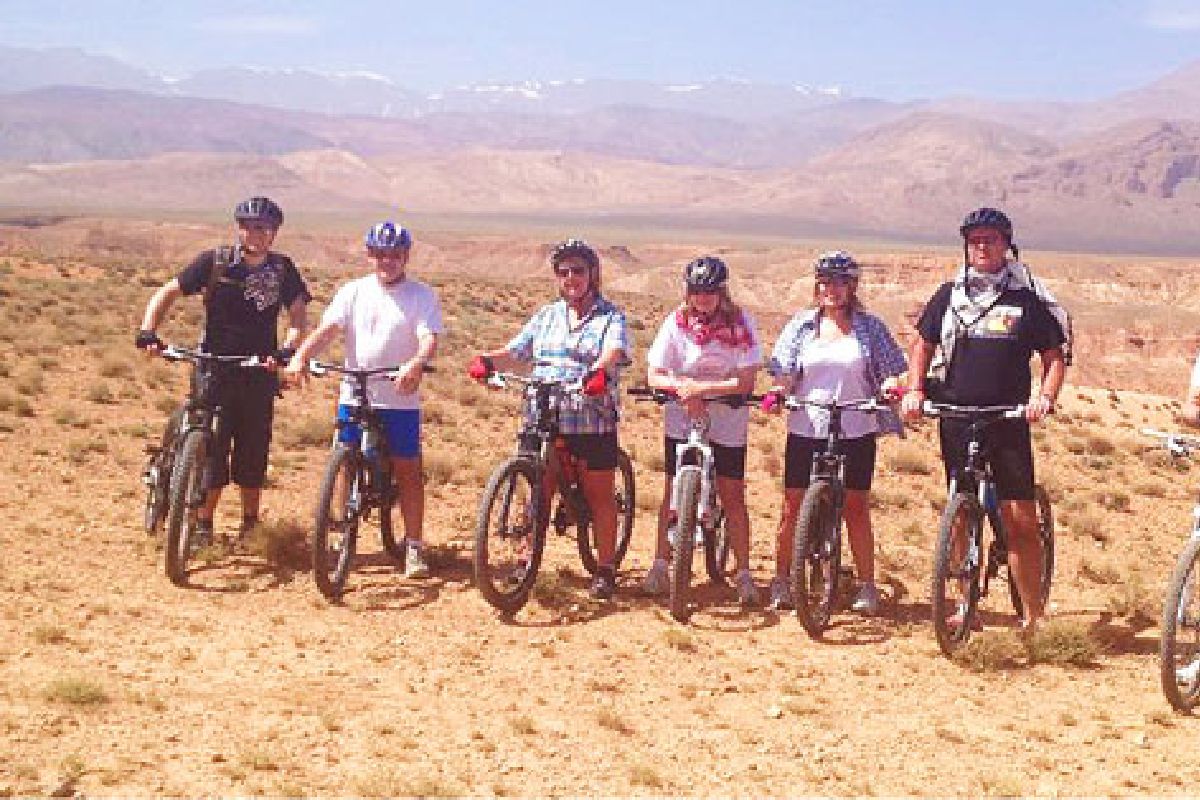 We're also meeting with dentists in Morocco about using the ambulance as a local clinic," Cally added. "Some of the children live so far up in the mountains that even when the dentists visit they don't have the proper equipment on hand, like an operating clinic. The new mobile dental ambulance will really help them in the region, and they'll be able to use it over the long term. We also want to help set up a preventative program in the schools for long-term dental care and fluoride protection.
---