Aligning Values: Exploring the Impact Economy and Sustainability in Business
There's a movement that's happening. And that move, that 'shift' if you will, is leading to a whole new set of thoughts about moving not just from words to actions, but from what's been dubbed 'The Purpose Economy' to a phrase we're hearing about more and more now — The Impact Economy.

Brian Koma, Vice President, Global Sustainability Solutions Salesforce and Erin Baudo Felter, Vice President, Social Impact and Sustainability at Okta wrote about impact recently when they were sharing takeaways from the recent World Economic Forum in Davos. "What we call the 'Impact Economy' is creating new opportunities to increase enterprise value. This is opening new sources of business value and advancing impact alongside profit."
What's the role of "Impact Investing" and why is it important
"Impact Investing", it's not just a fancy term - it's a way to make a real difference in the world while investing your money.
By making impact investments in companies that are committed to reducing their environmental footprint and improving social outcomes, you help create a better future for everyone. It's up to us to take action, to make choices that reflect our values and our commitment to a sustainable, equitable world.

We can't wait for someone else to do it for us. We must lead by example, showing other businesses and individuals what's possible and inspiring them to join us on this journey. As we wrote recently, Ajay Banga the incoming President of the World Bank expressed the feeling very well recently when he said so profoundly: ""Business as usual is not going to change the world for my grandchild. That's the point."
Sustainability in Business
And that really IS the point: Sustainability is no longer just a buzzword - it's a crucial aspect of running a successful business. And it doesn't have to be complicated or expensive.

Interestingly, at least 90% of businesses on our planet are classified as SME's — Small to Medium Scale Enterprises.  So as nice as it is to see the much larger businesses making moves here, it's critical that we explore the importance of sustainability in small to medium businesses and share tips on how you can create a sustainable business without breaking the bank.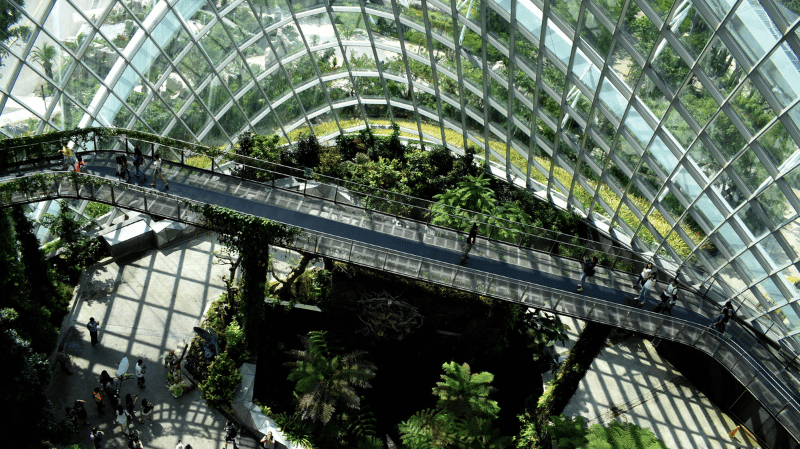 How small to medium-sized businesses become a sustainable business:
Start small: Implementing sustainability practices doesn't have to be a massive undertaking. Start by identifying small changes that you can make, such as switching to LED light bulbs or setting up a simple recycling program.
Use resources wisely: Use sustainable materials and reduce waste by reusing and recycling.
Educate your team: Engage your team by educating them on the importance of sustainability and involve them in implementing sustainable practices.
Partner with suppliers who prioritize sustainability: Look for suppliers who prioritize sustainable practices, such as using renewable energy or reducing waste.
Celebrate your progress: Celebrate your successes and share them with your team and customers to inspire others to follow in your footsteps.
Enterprise value creation is a business's North Star. But the emerging Impact Economy is changing both what constitutes enterprise value and who gets to decide it. When we fully embrace the Impact Driven Economy, we're entering a new chapter in defining and measuring business performance. It's connecting, it's inspiring, it's sustainable and it our world for the better.


---