If you entered 'The Middle of Nowhere' into a Google Maps search box, it would probably bring up the central region of Australia and, in particular, a place called Papunya – a remote Aboriginal community about 400 kilometers north-west of Alice Springs on the fringes of the western desert of the Northern Territory.
This dusty community is mostly famous for being the birthplace of the contemporary Aboriginal art movement in Australia. It's also the site of The Papunya Community Computer Room, where – with a little help from the B1G1 Worthy Cause Dot Com Mob – kids of all ages get to use ten donated computers, a printer/scanner and a laminator. These resources are supplemented with free (but limited) access to the Internet, and it's managed by volunteers, a dedicated on-site manager and a local Indigenous employee.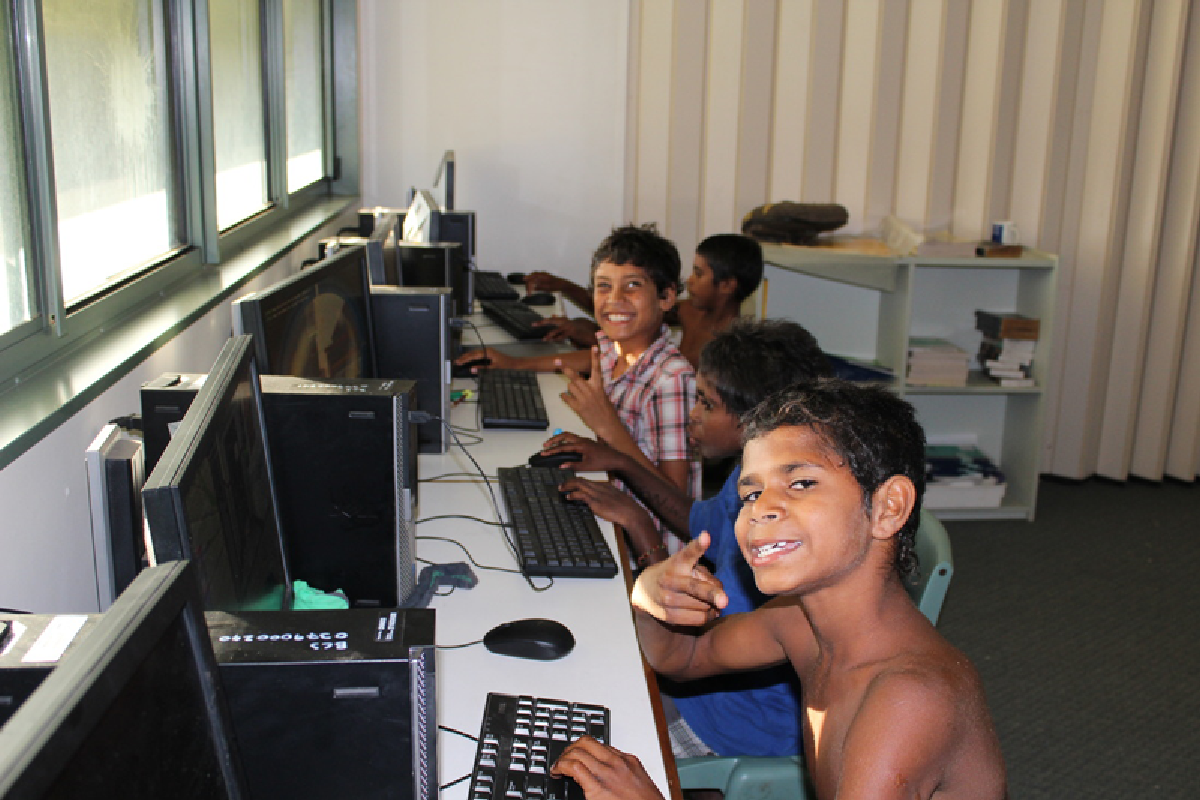 So what's the big deal? You'll find kids on computers all over the world. Why is Papunya so special?
To understand what a wonderful accomplishment this is, you had to have visited the Papunya region 15 or 20 years ago, when the rise of petrol sniffing among youth was a huge problem for the Australian Aboriginal community.
During the 1990s and early 2000s, Papunya youth were engaged in substance abuse instead of attending school, and that demographic is now 15 to 30 years old. They're a group of young people with time on their hands who are desperately in need of guidance and direction.
The absence of a mobile phone network, newspapers and magazines – or even a post office or library down the street – has resulted in varying levels of literacy and English language proficiency in the region. People in this remote community do not lead a text-based life.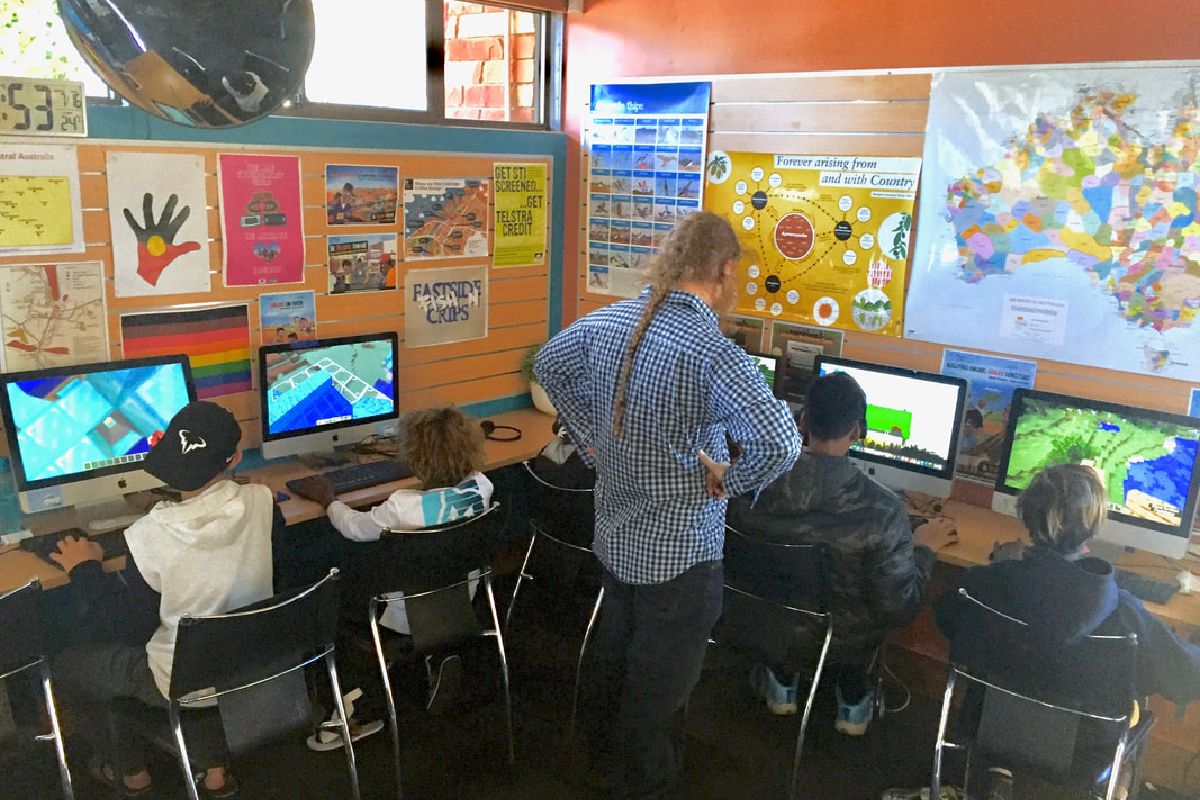 But now the busy Papunya Computer Room provides a world of text-based activities to exercise dormant literacy and numeracy skills across all age groups.
Dot Com Mob's Gaye White told us,
Our computer room significantly expands the opportunities and everyday experiences of these local indigenous people
Our aim is to improve the lives of people living in remote Australian communities by providing access to technology centres, youth IT training, and digital inclusion projects. With the contribution from B1G1 donations, Dot Com Mob is helping to fund the internet access costs and the wages of local employees who help the kids go online and answer their questions.
Volunteer coordinators have now opened a separate room for women and men. Gaye said,
We've just opened the Kunga room, which is the Luritja word for woman. It's just great for them to have their own space to chill out, without getting humbugged by the men. The women have their own space and it really works.
Established in 2006, the Dot Com Mob was the idea of project sponsor Bob Magid. Bob had witnessed the success of a technology centre in Israel giving Ethiopian refugees access to the Internet for the first time, so he set out to prove that technology is the great unrealised key component in Indigenous education in Australia.
Despite the success and popularity of the computer room in Papunya, it's still a struggle to get long-term funding. Dot Com Mob is involved in similar projects in other remote areas of Australia like Hope Vale, Nash Lake, and Wujal Wujal.
These communities are probably some of the most remote areas in the world with a very severe climate — and yet technology is beginning to revolutionise the world experience of these kids.
Gaye White concludes the interviews by saying,
B1G1's monthly donations to Dot Com Mob provide a significant benefit to indigenous children living in the northern territory. It is hard not to get excited about how life is changing this engagement with technology in these harsh and remote areas.
Are you wondering what to do with your old laptops? Any donations of working laptops will be well received by the youth workers in remote communities to help combat petrol sniffing. If you can assist with a laptop donation, you can get in touch with Dot Com Mob.
Click here to view Dot Com Mob B1G1 projects.
---