Business For Good Week 2021: Rebuilding Schools with Recycled Plastic – In only 6 days
"I have so much hope in my heart."
These words were spoken by Duncan Ward, co-founder of Classroom of Hope, in a video showed during Day 1 of B1G1's Business for Good Week.
For many great causes around the world, the work can be demanding. But the hope that they are making great impacts one step at a time – one life at a time – keeps them going.
During B1G1's Business for Good Week, Duncan Ward and Nicola Courtin, co-founders of Classroom of Hope, shared more about their innovatively inspiring Eco-Block Schools project. This project rebuilds schools in Lombok, Indonesia, out of plastic bricks made from Indonesia's recycled plastic waste.
In 2018, Lombok, Indonesia was devastated by a series of earthquakes. These earthquakes went up to deadly magnitudes of 6.9 and caused the deaths of more than 500 people. Hundreds were injured, thousands were forced to evacuate, and over 400 schools were destroyed. Thousands of children were unable to attend school, even months after the earthquakes.
Classroom of Hope wished to support the community and get children back to school. And so, partnering with Pelita Foundation, they built 23 pop-up schools. But these were only temporary facilities and temporary solutions. Hundreds of schools still needed to be rebuilt, and thousands of children were still unable to attend school.
And then they realised - Lombok was the obvious location for Classroom of Hope's Eco-Block School pilot project.
Fast-forward to June 2021, the first 5-classroom Eco-Block School was constructed. In only 6 days.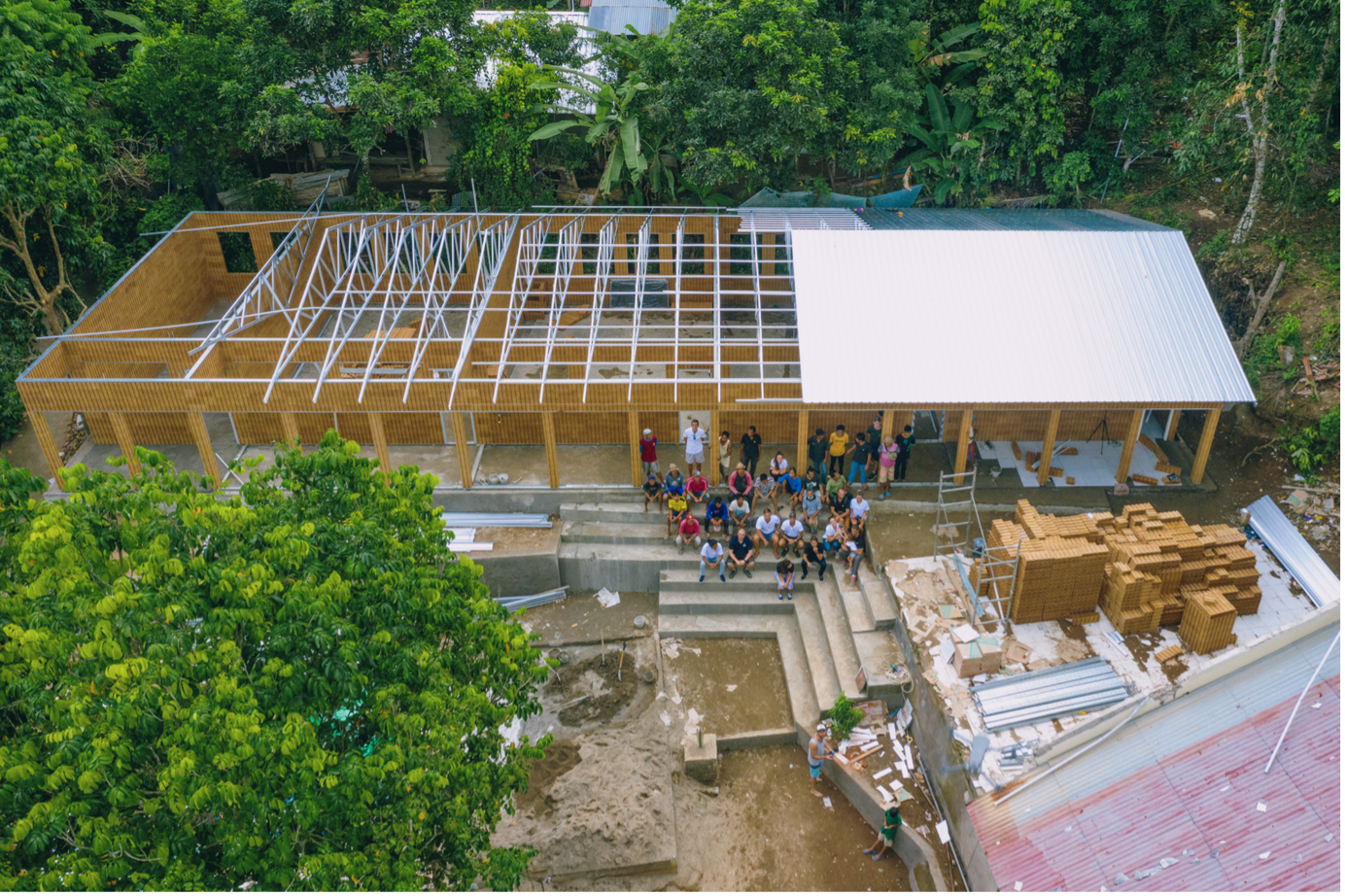 What's amazing about Eco-Block Schools are the exponentially great impacts they make. These impacts aren't only for the students and teachers, but also for local contractors, the community, the economy, the climate, and so much more.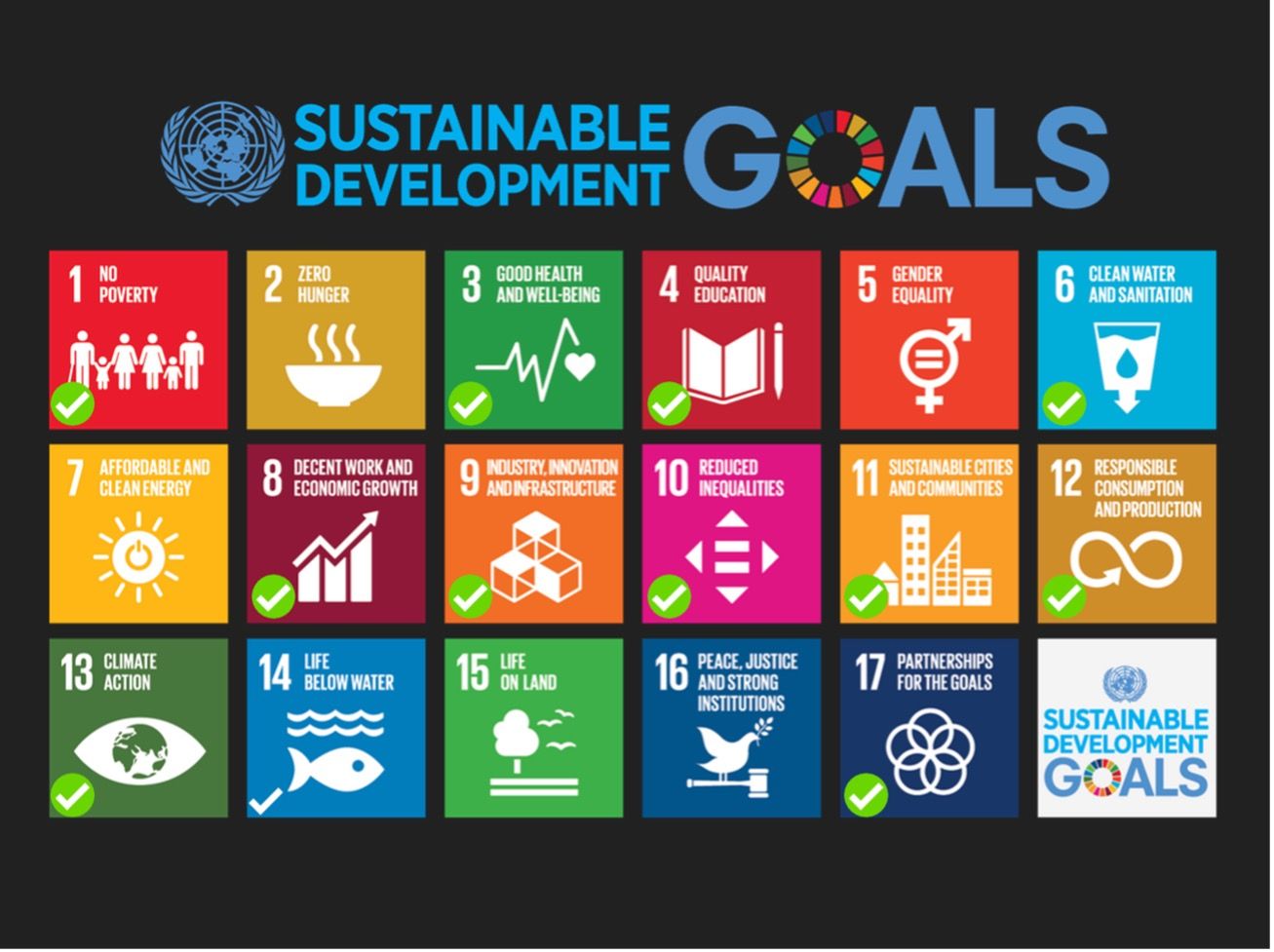 Eco-Block Schools are built with plastic bricks, made from recycled plastic. 6.8 million tonnes of plastic are generated every year in Indonesia. Of this, 3.3 million tonnes are burnt as toxic fumes, 0.6 million tonnes go into oceans, and 1.0 million tonnes end up in unsanitary landfills or dumped on land. The Eco-Block Schools allow for a cost-effective and sustainable way of re-utilizing resources to rebuild quality, safe, and durable schools.
Each classroom removes 2 to 3 tonnes of plastic waste from the environment. How great is that?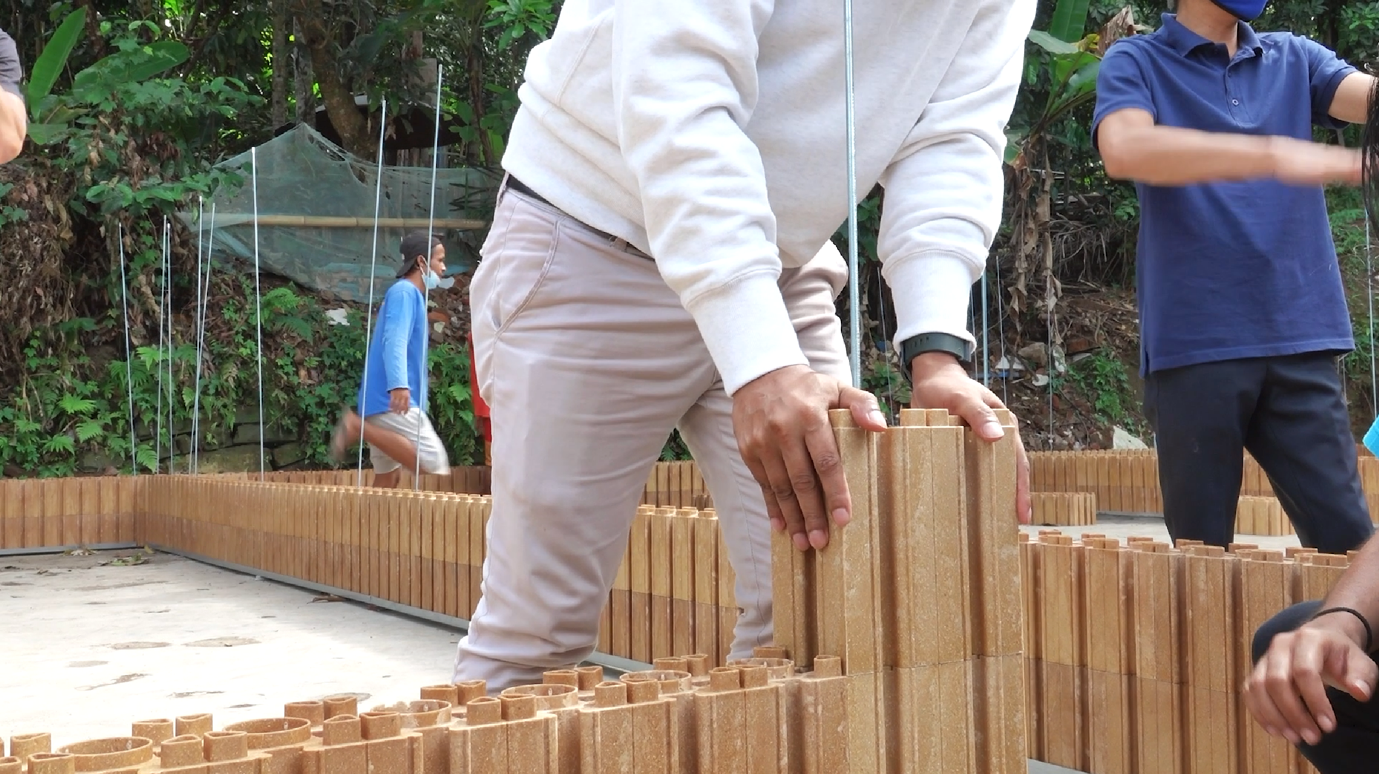 Beyond being cost-effective and sustainable, these schools are also extremely practical and durable. And each individual plastic block only weighs 0.46 kilograms!
To the residents of earthquake-devastated Lombok, the light-weight nature of the building blocks is reassuring. This is because lighter materials minimize extreme damage in the event of another earthquake. Beyond that, these schools are fireproof, resistant to earthquakes, windproof, waterproof, and last up to 500 years! To top it all off, there is no maintenance required other than the usual cleaning.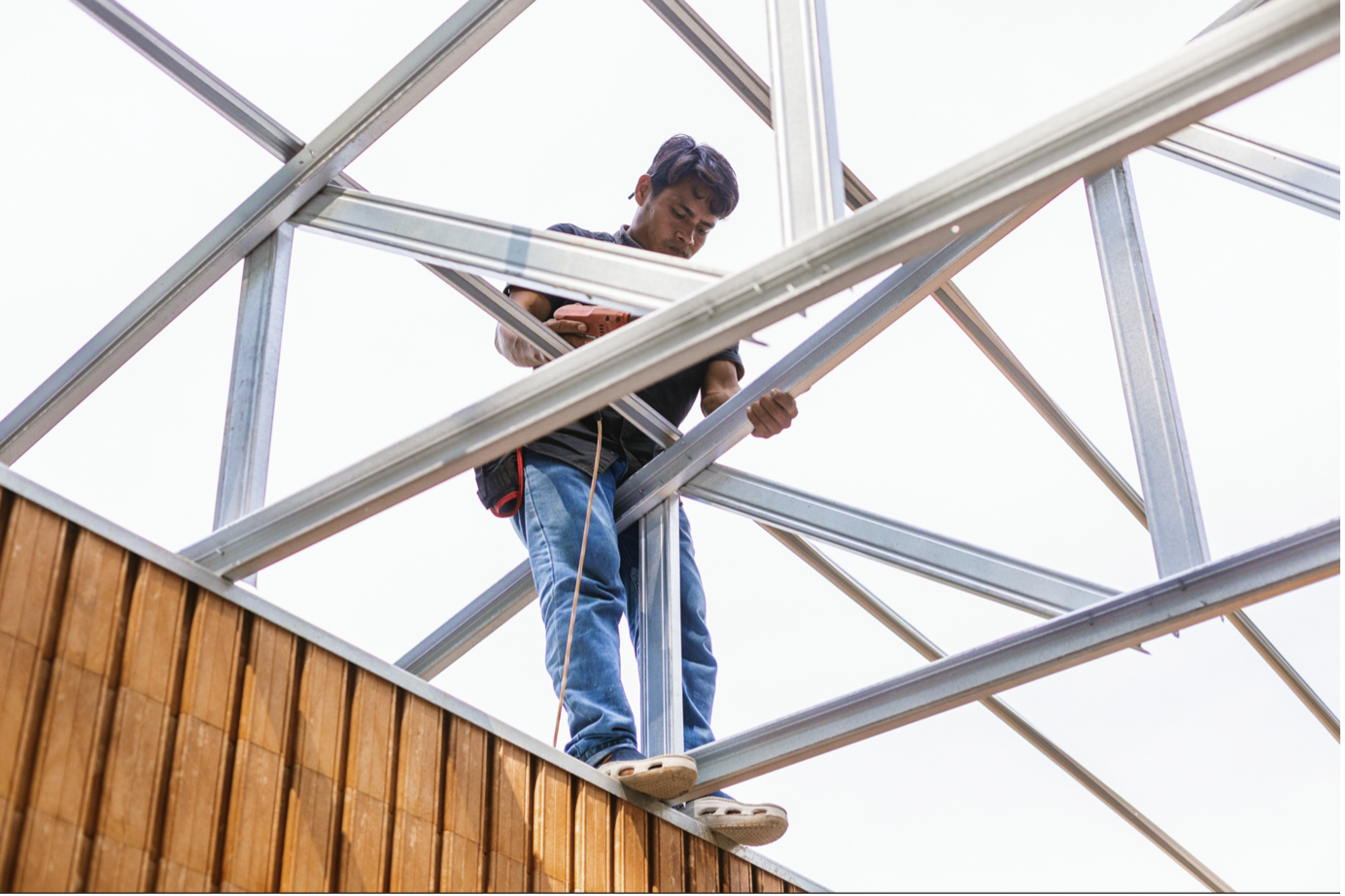 Each Eco-Block School is built through recruiting the help of local contractors. With effective knowledge-transfer to the local contractors, local communities are empowered to rebuild their schools.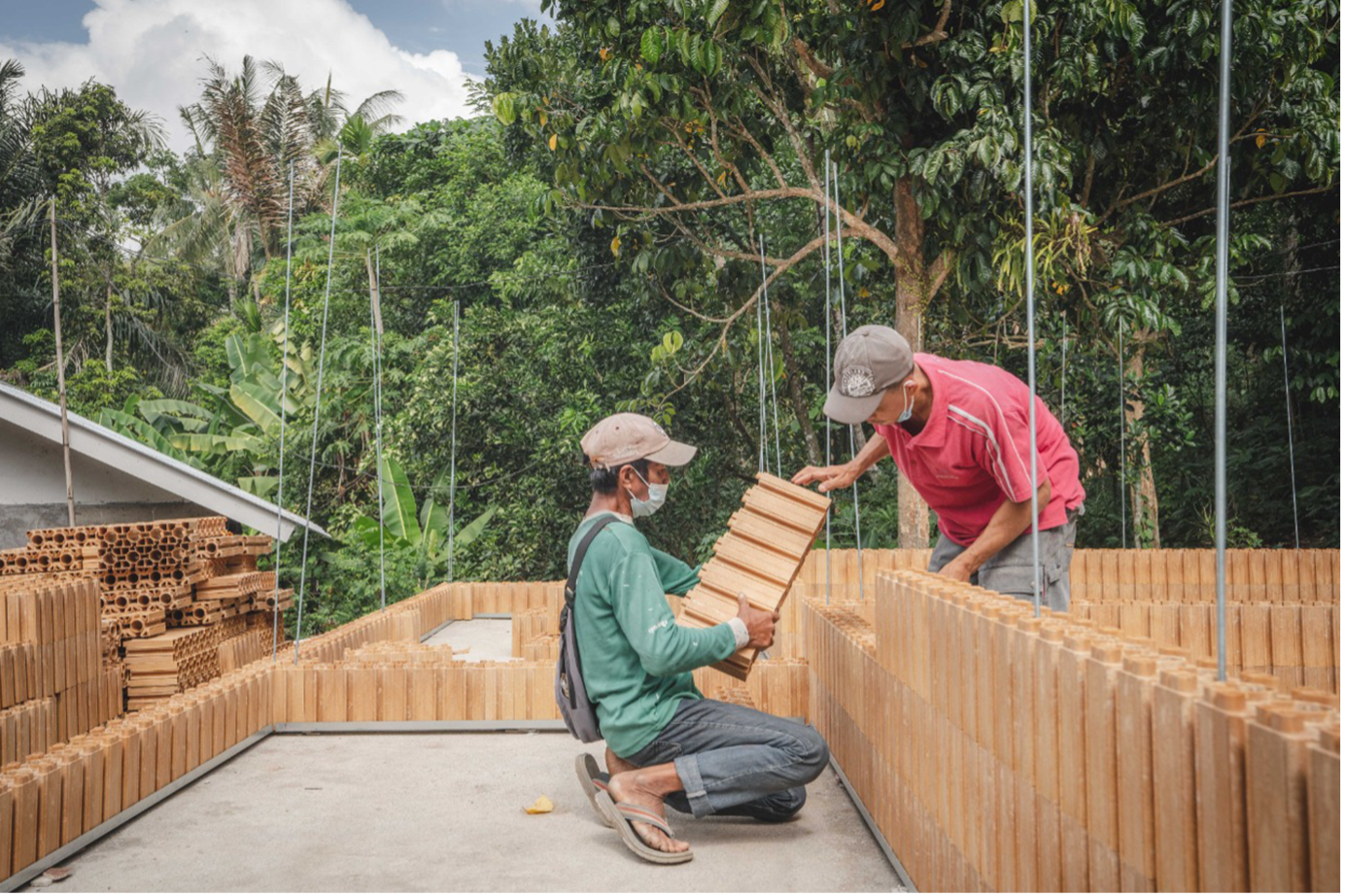 It will take us 3 to 5 hours to build one classroom. And when they're built, we will celebrate with these communities. And this island wouldn't just be some sort of newsflash.
It will turn into a story of 'Do you remember that island Lombok that had those earthquakes? Well guess what they did. They sustainably rebuilt everything by using recycled plastic waste on their island. And they did it.' And that's inspiration. (Duncan)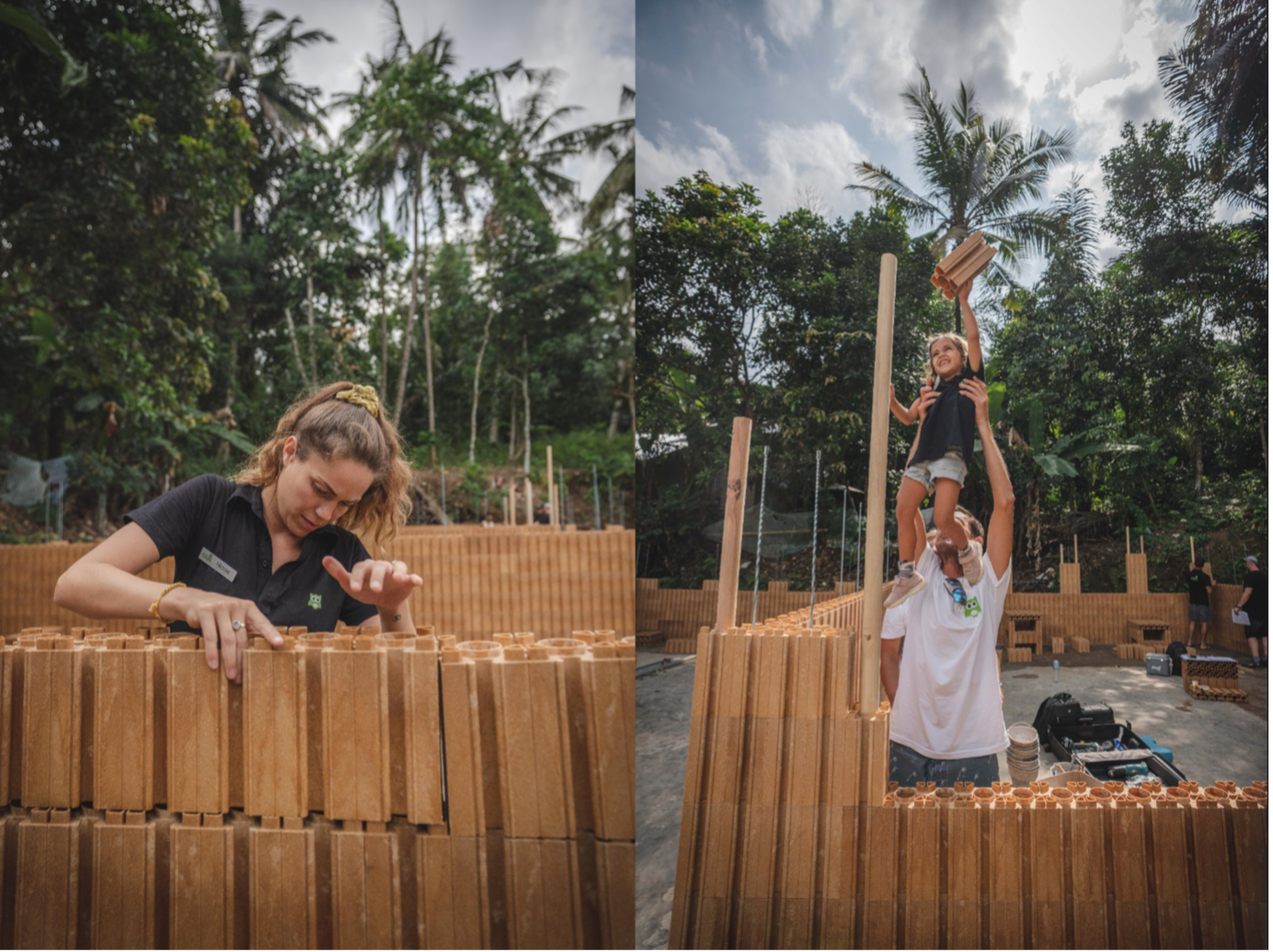 A lot like adult Lego pieces, the plastic blocks are easy to assemble, once the foundation is well-levelled.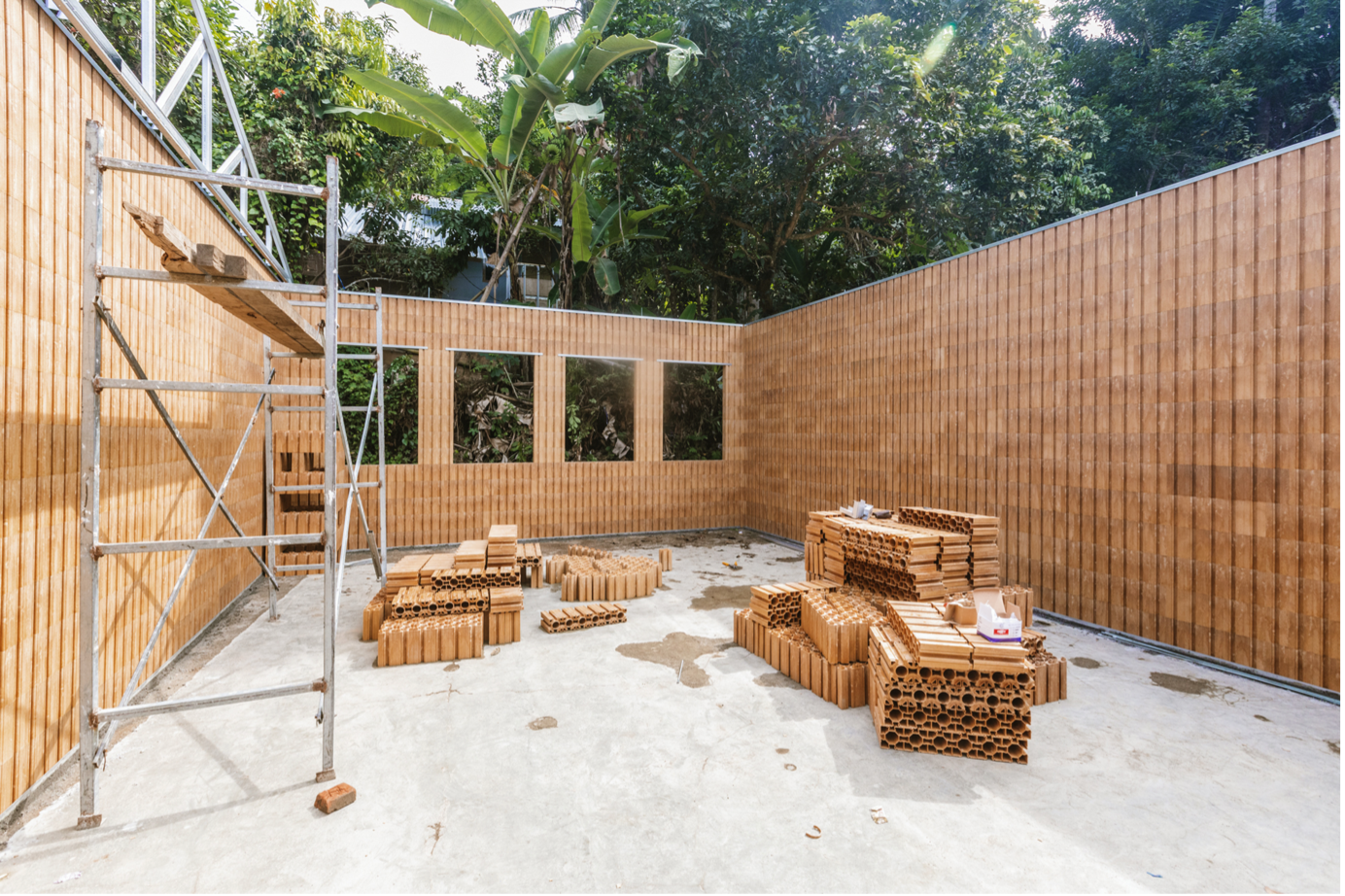 The usual brick-and-mortar school takes about 3-6 months to be built, so it might be hard to believe that an Eco-Block School can be built in only 6 days.
And yet, here are some images we've taken from a time-lapse, bringing us through the process of building an Eco-Block School in under a week. You can also find the full video here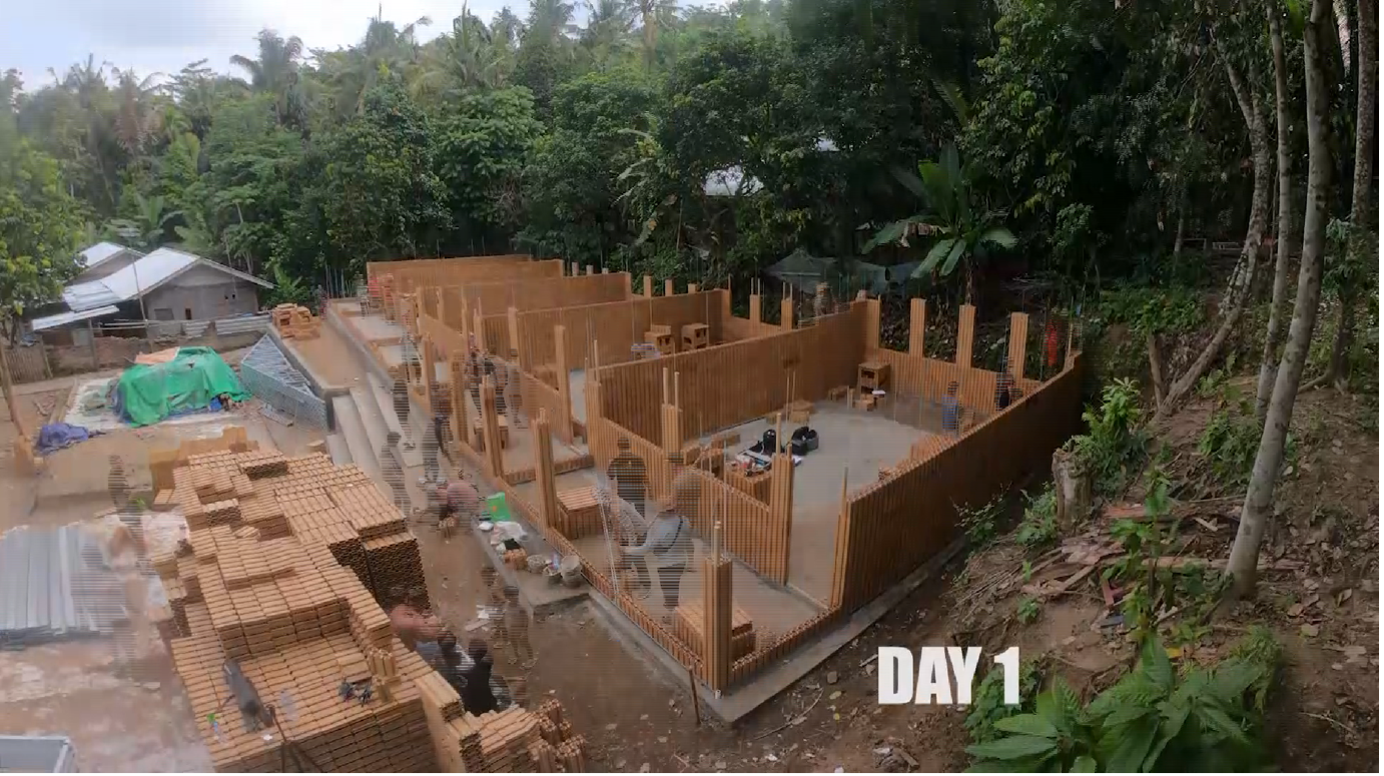 On Day One, local contractors place metal u-beams into the ground, providing a level foundation to support the plastic blocks. With the base well-levelled, subsequent layers can be easily built.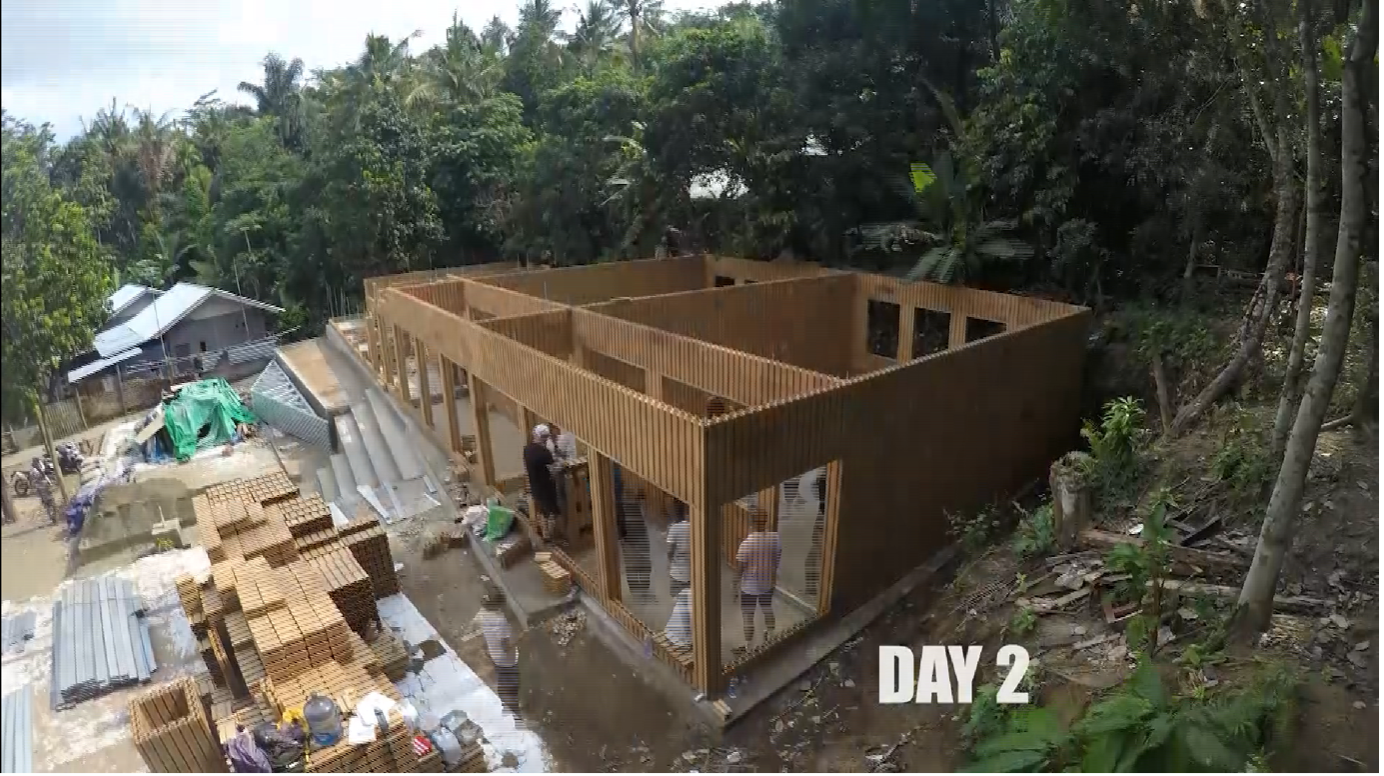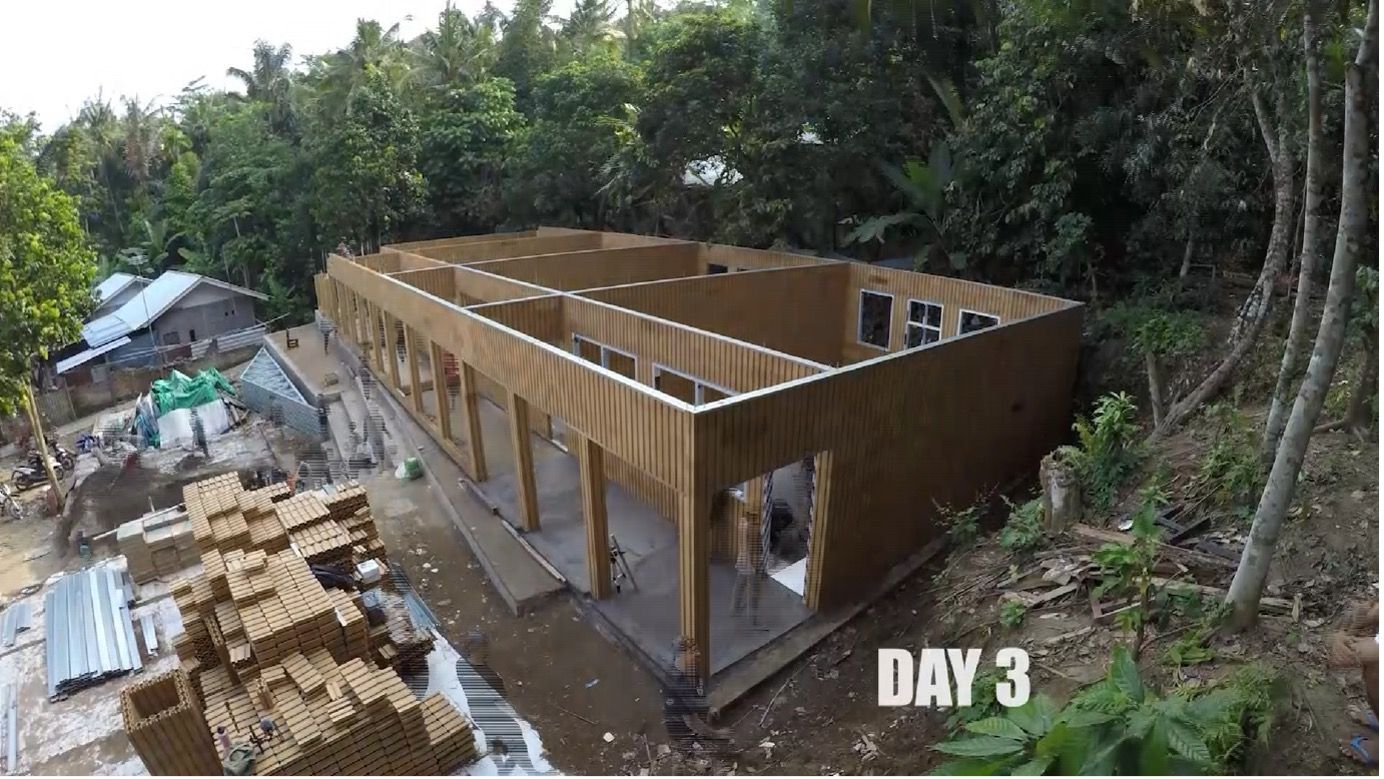 On Days Two and Three, the plastic blocks are assembled, forming the walls of a school.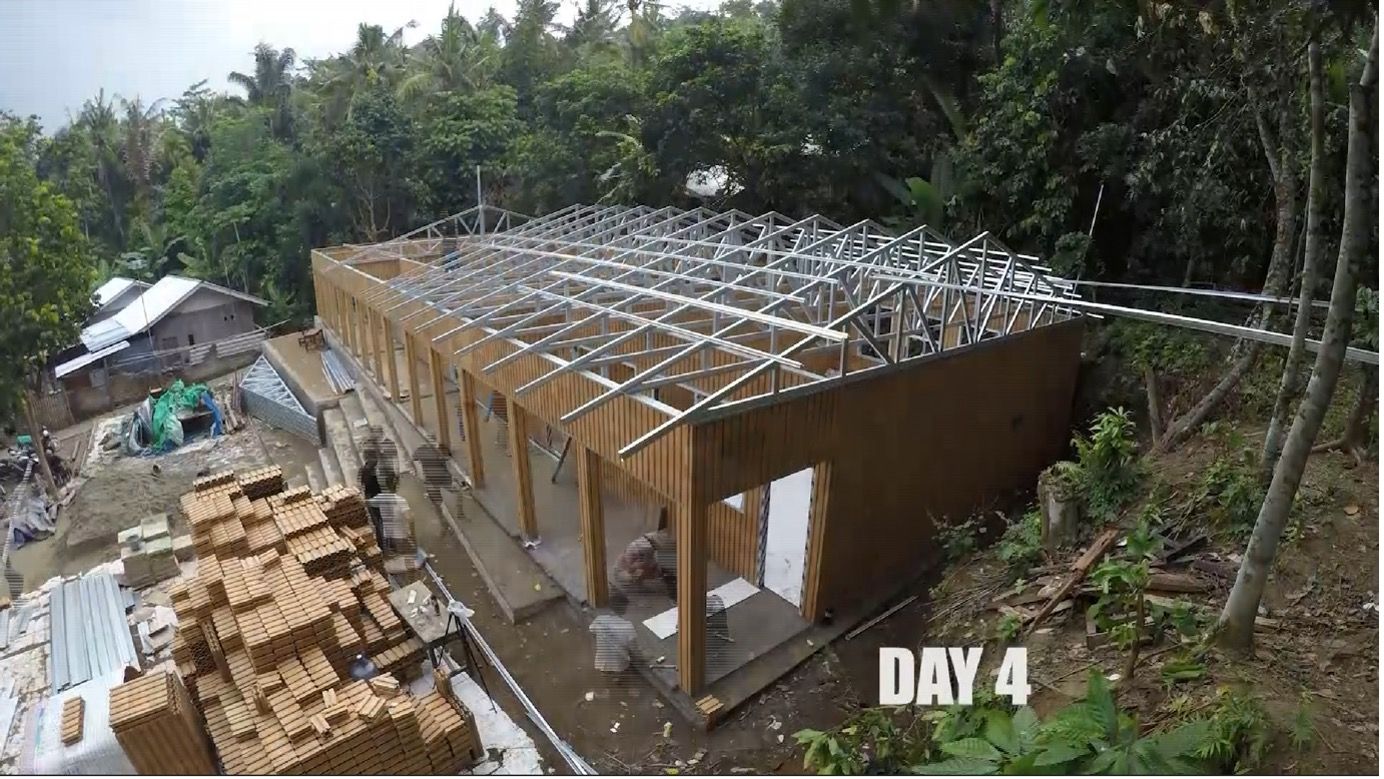 On Day Four, the roof of the school takes form.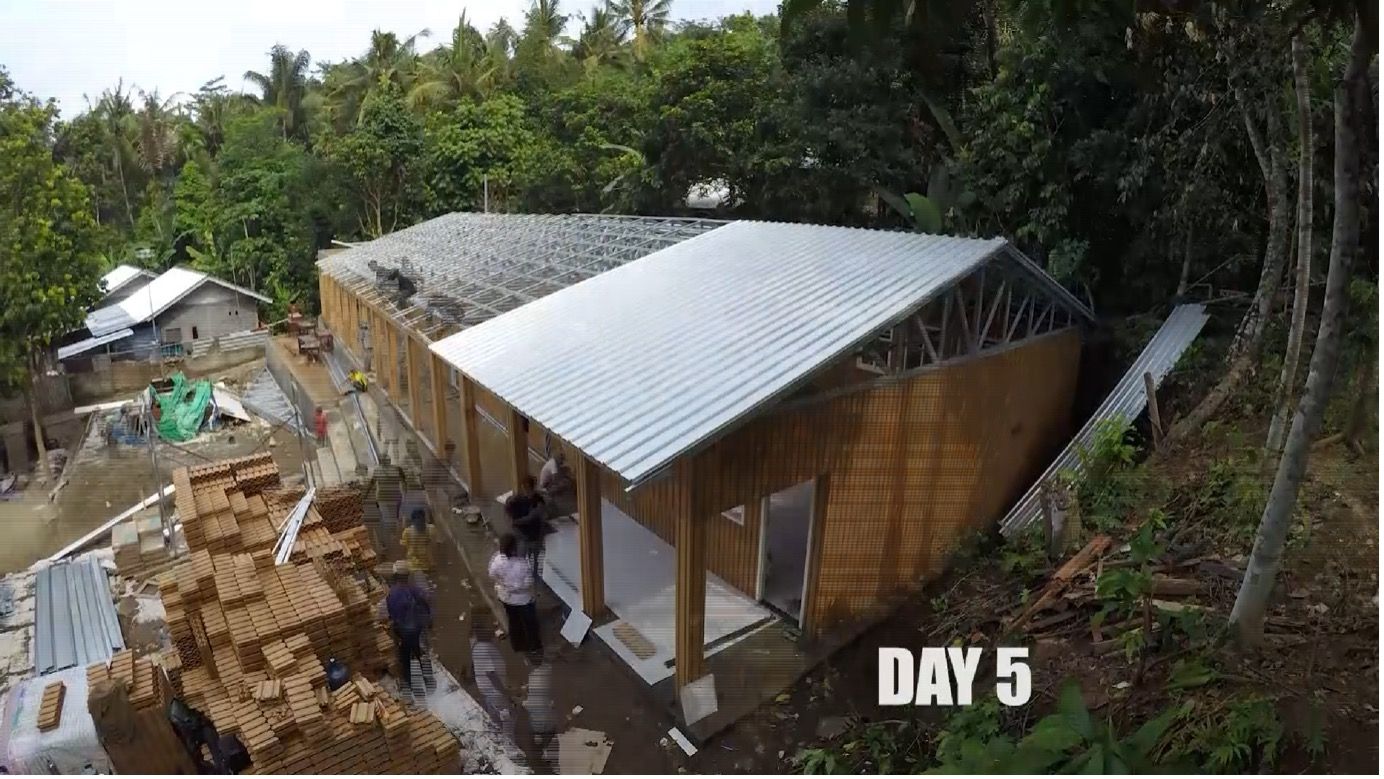 By Day Five, the roof structure of the 5-classroom school is almost complete.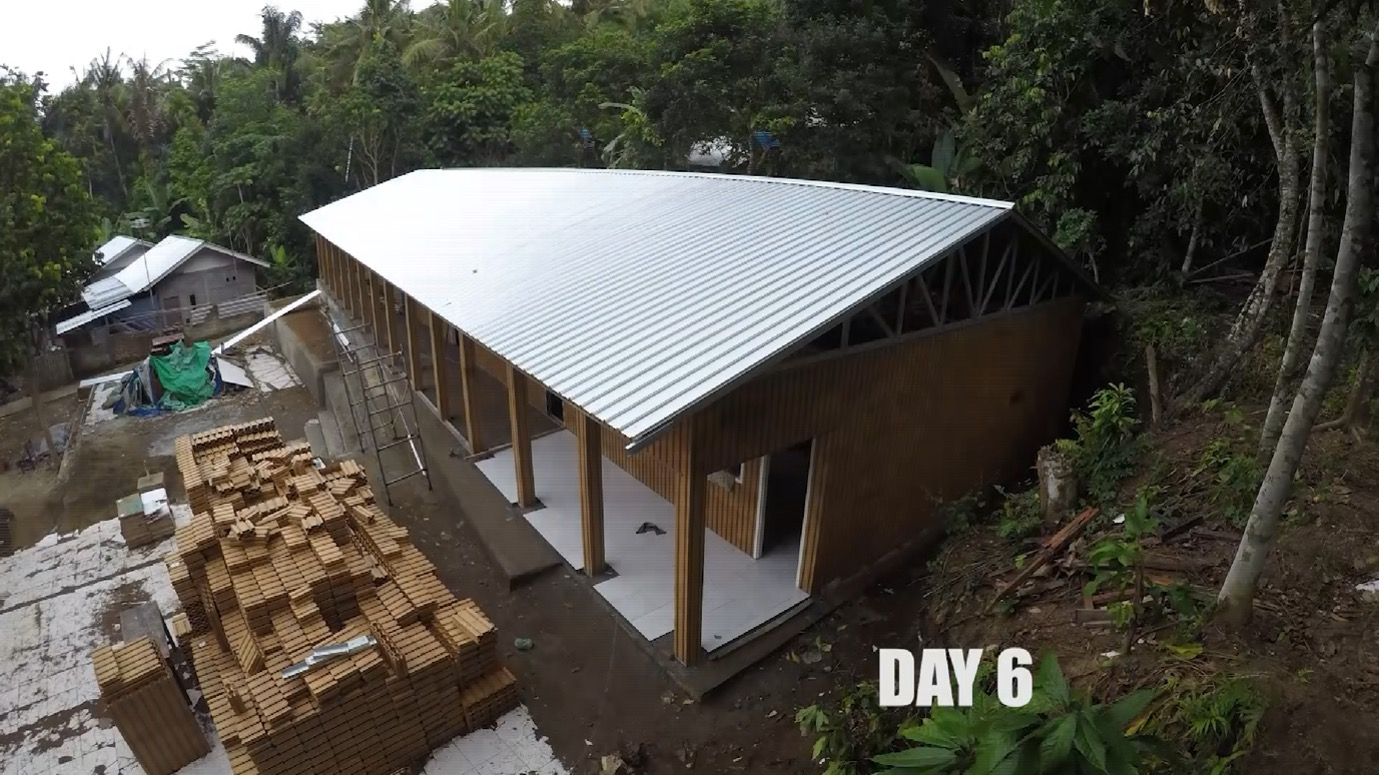 And on Day 6, the structure of an Eco-Block School is complete, ready to be designed and detailed.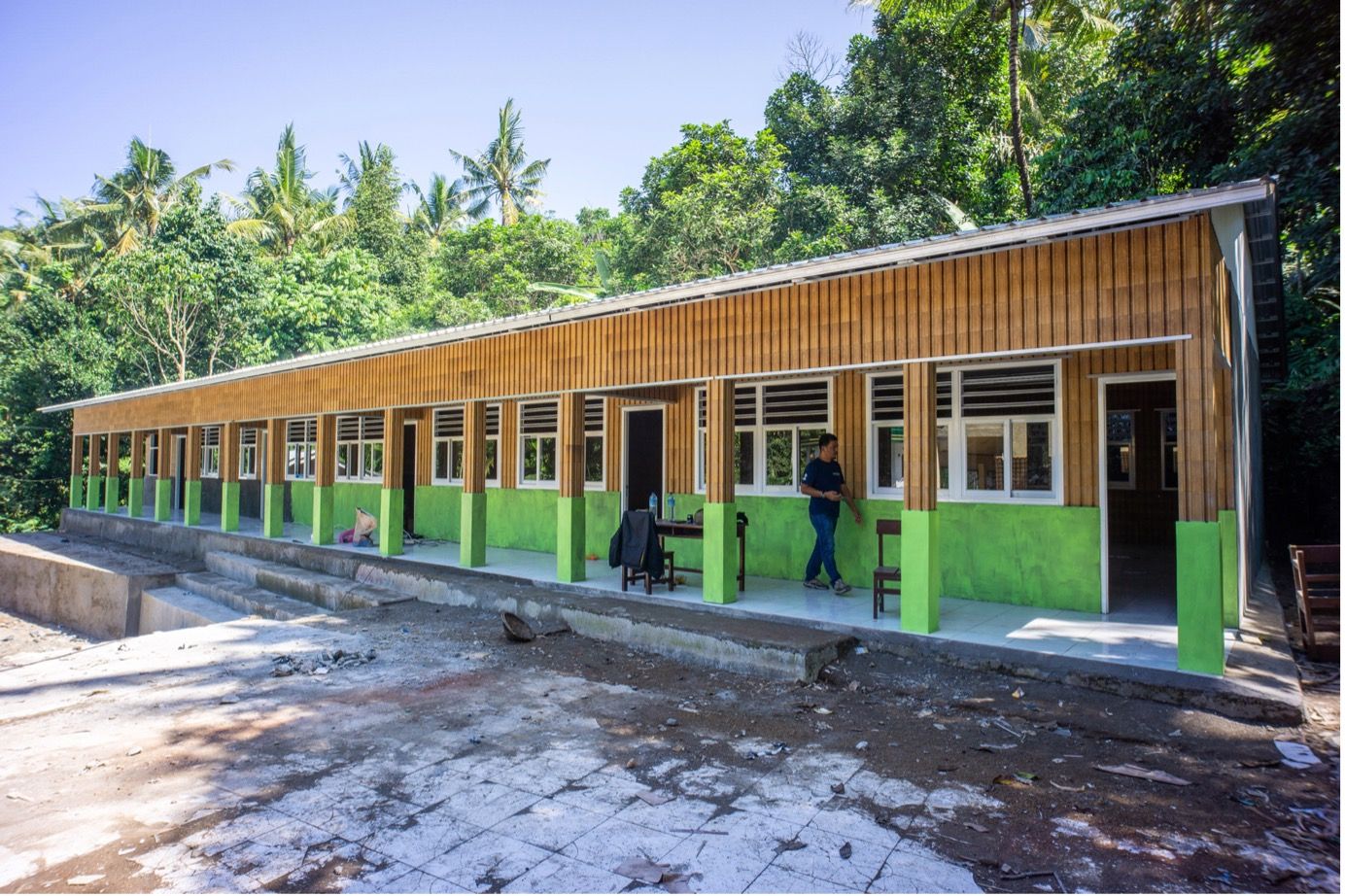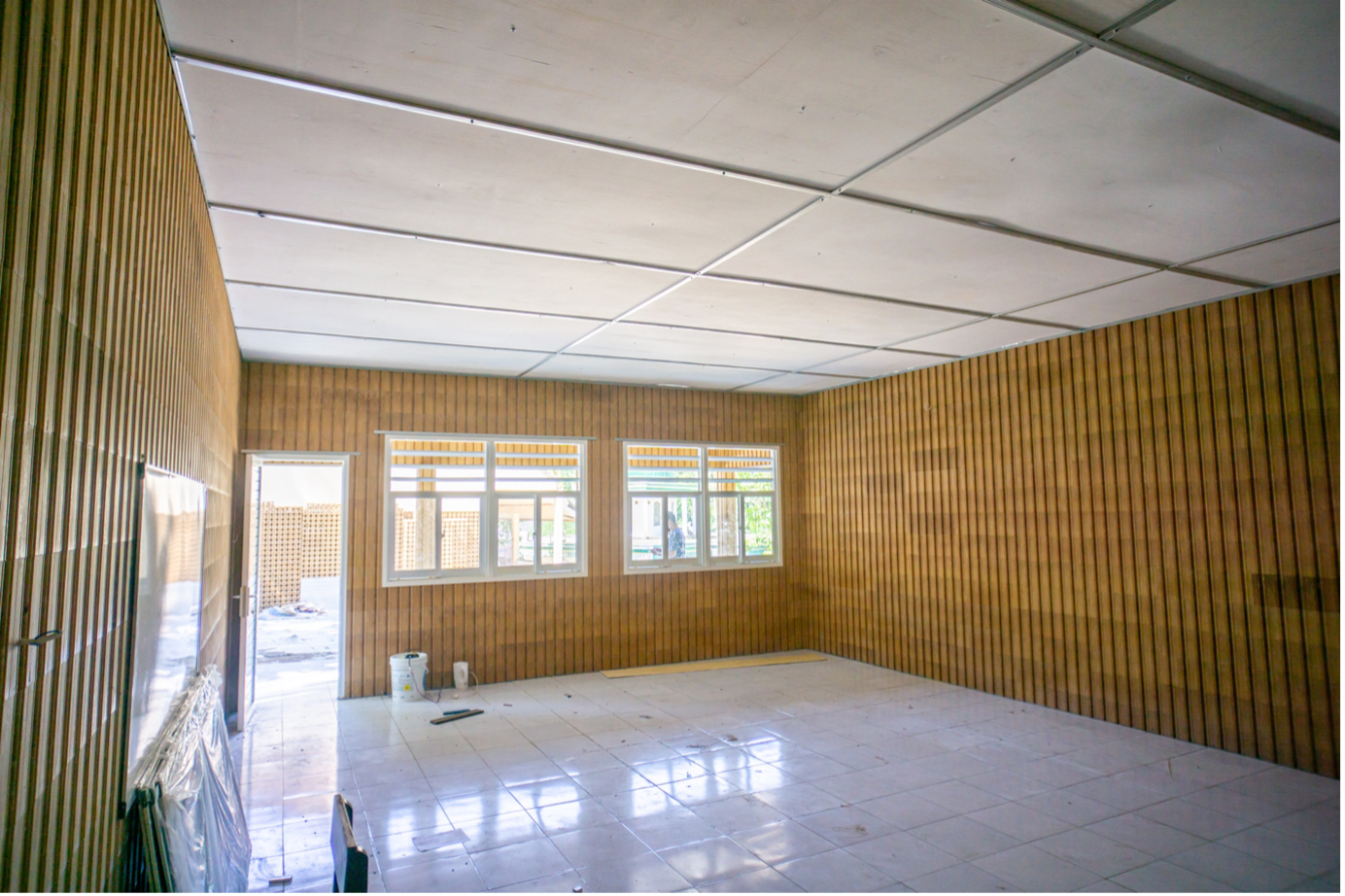 Here are some pictures of the school, after being tiled, plastered, and painted.
Our long-term goal is to rebuild 200 schools which were damaged in the earthquakes, with the eco-block technology. Once we are able to achieve that, our goal is to do that over the next 5 years. (Nicola)
And by doing so, Classroom of Hope will be able to remove 2,400 tonnes of plastic waste from the environment and get 28,000 students back in school.
We're very proud of our team. It's been a great collective effort by the team, the government here, our local partners. And also, we want to give a personal thanks to our partner B1G1 for giving us this opportunity to talk about the program and our work.
We're grateful and appreciate that, and also grateful for the community of B1G1. (Duncan)
To find out more about Classroom of Hope's Eco-Block Schools, click here. And to support their project through B1G1, click here.