Sustainable Marketing Strategies from three Experts in Advertising
We are experiencing a sustainability revolution, and with it, an exciting power shift. The global trend of conscious consumerism is motivating businesses worldwide to adopt sustainable business models to stay ahead of the competition.
Sustainable Marketing is a strategy that focuses on consumers' perspectives, societal values, and eco-friendly innovations. It promotes the sustainable production and the ecological advantages of a product. If done correctly, Sustainable Marketing could become a powerful ally to the creation of a more sustainable and conscious society.
To learn more about how Sustainable Marketing is practically implemented, we spoke with three businesses that are experts in sustainable advertising: EMC Advertising Gifts, #EthicalHour from the UK and Over the Top Promotions from Australia. Each of them pride themselves on the sustainable aspects of their business and support their customers to make informed and sustainable marketing decisions.
Interview with: Simon Kay - Managing Director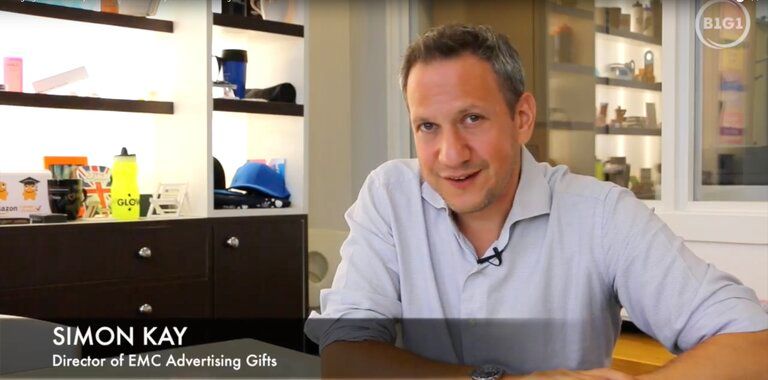 EMC - Advertising Gifts was established in 1966 and is one of the UK's longest-standing merchandising agencies. Community values are held up high in this family business. Early on, EMC realized that consumption is fast-paced and that the life cycles of products are too often short-lived.
In a world where products can be bought and distributed without much thought, we strive to make a difference to the process. - Simon Kay
Advertising gifts are a great tool to get your message across, but irresponsible transactions can backfire on your brand. Aware of the downsides of its industry, EMC developed a sustainability strategy. Overstock, discontinued lines, and returned samples from their product range are all given to charities. With a genuine intention to do good for their communities, the team behind EMC also helps refugees stranded in Calais in France and in the UK.
After a meeting with Paul Dunn in 2017, EMC extended their giving efforts.
"Paul blew us away with his passion for a remarkable organization called B1G1. As you sell, you can give. It's that simple."
Inspired by what can be done, EMC signed up as a lifetime partner with B1G1. Linking the idea of giving back and selling enables EMC to add a new purpose to their sales efforts.
And since January 2017, every delivery of branded promotional gifts has resulted in a giving to one of B1G1's projects. To date, EMC has created 117,410 giving impacts, with many more to come.
Interview with: Sian Conway - Founder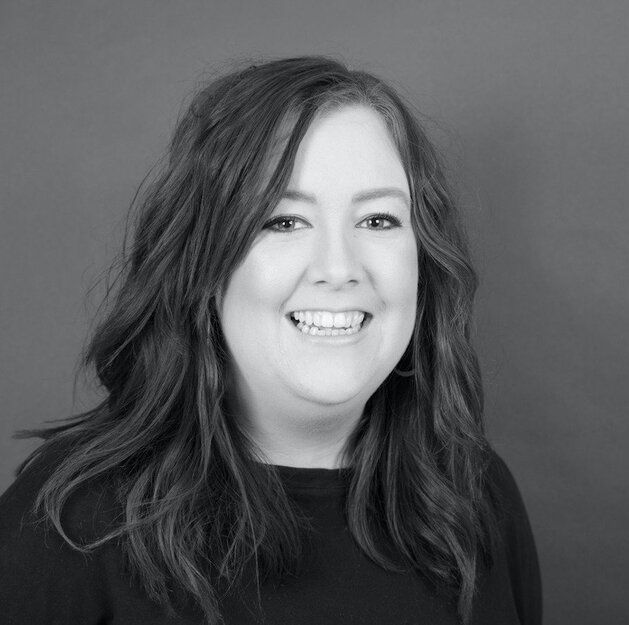 EthicalHour is the world's first and largest online community committed to sustainability efforts. It connects like-minded changemakers to learn and grow together through sharing of ideas.
With its innovative business concept, #EthicalHour follows a Sustainable Marketing initiative that supports, advises, and educates.
The community was founded by Sian Conway, UK's Green & Eco Influencer of 2018. Sian creates content, connects with, and consults for entrepreneurs.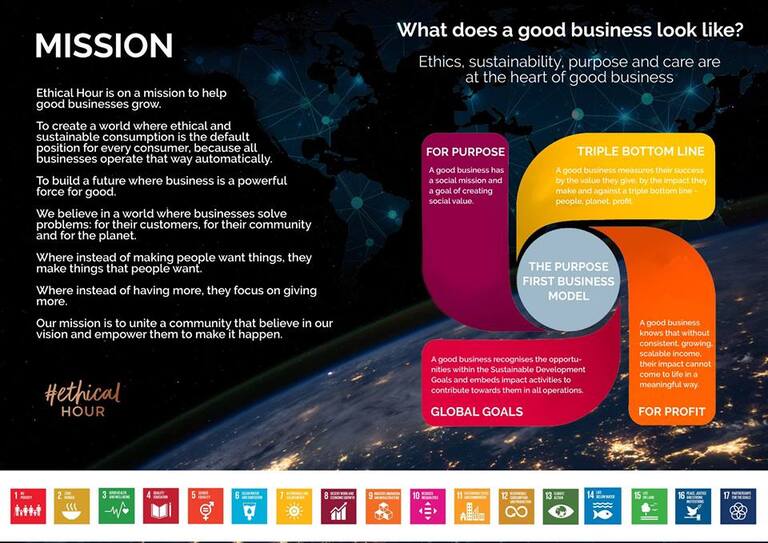 Through her content and sessions, Sian empowers her clients to share their value add with the world and helps them to find the right twist to their brand's storyline. This, she knows, can create positive change for the sustainable brand, and it in turn has the power to change the world.
Beyond her efforts in the #EthicalHour community, Sian takes giving to the underprivileged very seriously. She has made it her goal to inspire her community and clients to follow her in doing so as well.
I provide a sewing machine every time I do a mentoring call with a client. I empower my clients and in turn, their investment helps empower a woman in Bangladesh with the ability to create a livelihood. - Sian Conway
In Sian's eyes, we can only rise and thrive together.
Interview with: Aisling Graham
Entrepreneur Aisling Graham has combined the value of great messages, the power of giving, and the responsibility of sustainable awareness into one passionate concept. She started Over the Top Promotions (OTTP) - a marketing agency that helps clients from the IT industry build memorable brands with strategic and savvy merchandise.
We get to know all of our brands and what they stand for and provide the most appropriate product options to guarantee that the brand message is effectively conveyed. - Aisling Graham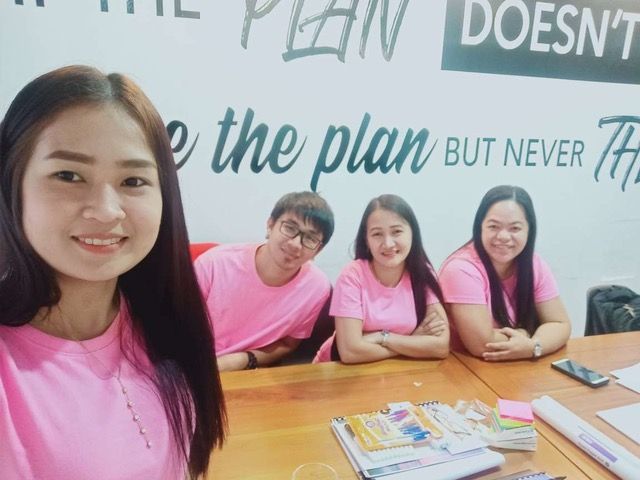 Quality is vital at OTTP, and that means being committed to sustainable practices and products too. Part of OTTP's eco-friendly commitment is the reduction of waste created by promotional gifts, not only in their own company but also with their clients. The team encourages their customers to buy sustainable products – such as biodegradable coffee-based notebooks –  and to use them responsibly.
Any leftover merchandise should be given to charities who can benefit immensely; for example, products like power banks can help people in need keep up with technological advancements.
OTTP's engagement does not stop there. It is important to Aisling and her team to give back to the global community and to do their part for the UN Sustainable Development Goals. As a result, they partnered up with B1G1.
"We want to be a company with the message that giving back is important, and that being aware of the global goals and achieving these goals are important," Aisling says. "B1G1 makes it all possible."
Aisling and her team selects a different project to contribute to each month via the B1G1 giving platform, and the impacts made towards each Sustainable Development Goal are tracked and reported on her company's Giving Back page in real-time. Their passion for sustainability rings loud and clear.
COMMON VALUE BEYOND PROFITABILITY
As role models to a global community, Simon, Sian, and Aisling are showing us how small giving acts can contribute to a better future for all of us. Their conscious marketing strategies help to create greater awareness and understanding of how businesses can practice sustainability, making it easier for their customers to make informed decisions and become more sustainable in the long run. By setting a good example and encouraging their clients to follow their lead, these businesses are creating common value beyond profitability.
And customers love to support companies that work to make a difference.
---