THE STRAITS TIMES: FIRM'S 'SMALL GIVING' WINS BIG AT BUSINESS AWARDS
Read the full original article on The Straits Times Business here.
B1G1 won a Special Recognition – SME award at the recent Sustainable Business Awards 2017 in Singapore. This award recognizes and celebrates companies which are leading the way in sustainable businesses and which have truly instilled this objective into their long term business strategy.
Social enterprise B1G1 (Buy1Give1) stands out among firms vying for the Sustainable Business Awards this year, for its work in helping small and medium-sized enterprises (SMEs) adopt sustainable practices and environmental awareness.
The Singapore-based operation scored a special recognition award under the SME section at a ceremony last night.
Founder Masami Sato said: "I think we were selected for the way we work with businesses; the way we take care of relationships to create the most positive impact out of small activities happening around the world."
The 19 winners at the awards ceremony held at The Fullerton Hotel Singapore were singled out for their efforts in areas such as energy, water and waste management.
B1G1, which is a non-profit organisation, connects SMEs with projects of their choice, and encourages them to give back to society in small ways. It has about 500 projects on its platform for firms to choose from.
For instance, Ms Sato said, SMEs can choose to plant a tree for US$1.50 to US$3 (S$2 to S$4) each time they have a business transaction or successful project.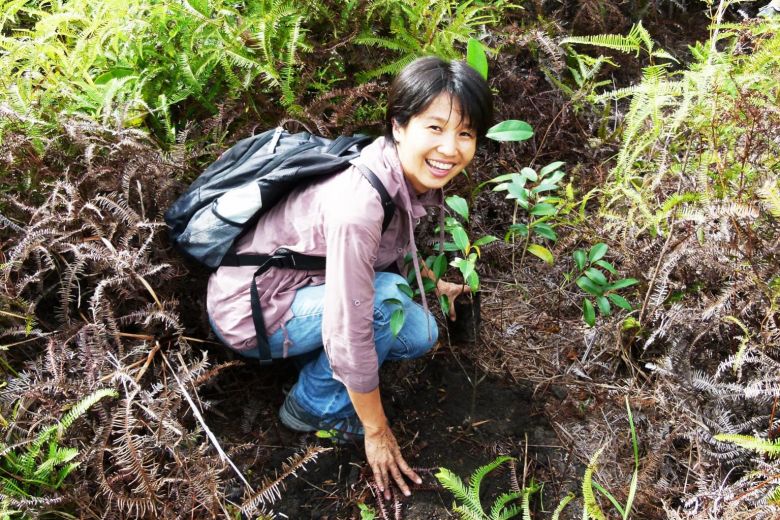 The Japanese founder used to own a food business in Australia but moved to Singapore 10 years ago to start B1G1, encouraged by her own problems when it came to giving back.
She said: "It is difficult for small business owners to have extra time or funding to do something. Even though my company was growing, I thought it would be the same for any business owner, that they might be frustrated at being unable to do something meaningful.
"So instead of doing big things, what if we could do 'small giving' with small amounts, instead of waiting for big profits to come first."
B1G1 has about 2,200 members and in April reached 100 million small actions – planting a tree is considered one such action, for instance – compared with only a million actions in its first few years.
---