RJS ACCOUNTING: THE BRIGHTEST STARS ARE THOSE THAT…
WHO: Kylie Anderson from RJS Accounting Services
WHERE: Tewantin, Australia
WHAT: We are a public accounting business based on the Sunshine Coast in Queensland. We offer our clients pro-active service and creative solutions. Our aim is to help our clients achieve more than they ever felt possible, and have fun doing it!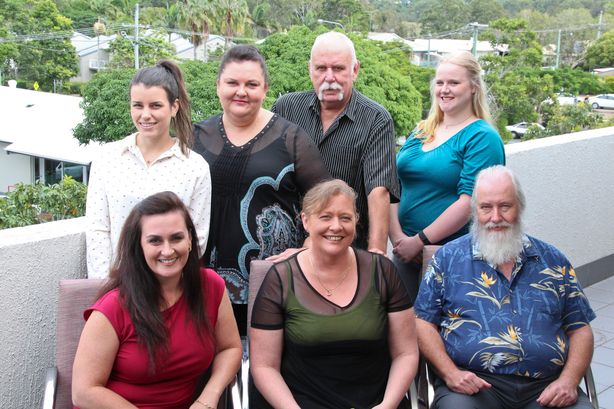 ---
CAN YOU GIVE US A SENSE OF WHY YOU DECIDED TO START GIVING?
I realize that I am so blessed in so many ways, I felt almost guilty about it. When listening to Paul Dunn speak at a conference on Hamilton Island a few years ago I realized that B1G1 was the way that I could make a real difference to many people around the world. Our business joined up immediately and hasn't ever looked back!
WHAT IS YOUR FAVORITE PROJECT(S) TO GIVE TO AND WHY?
As a co-founder of Free to Shine, it is obviously a project close to my heart. It makes me proud that a number of our team also choose to support this project through B1G1 – Free to Shine provides education scholarships to girls at risk of being trafficked into the commercial sex industry. I strongly believe that education is the key to creating fundamental change in the world, and educated girls will raise better-educated children. We also support community-based projects, like building a well or a school classroom that assist communities as a whole, and one of our team chooses to support Australian Indigenous projects each time.
HOW WOULD YOU DESCRIBE THE IMPACT B1G1 HAS HAD ON YOUR COMPANY AND ITS CULTURE?
Each team member has a chance to choose a project for the monthly giving activity. They take this very seriously, some change their projects each time while others have their favorites and stick with them until the project is completed (such as with the community well). The team all know that the monthly giving is based on our turnover, which makes every invoice that is sent to clients even more special! A number of our clients have also become B1G1 partners and they say that it has changed their businesses completely. It creates a whole different perspective on what you do each and every day when you know that real change is being created in the world because of it.
WHAT'S THE BEST EXPERIENCE YOU'VE HAD THROUGH YOUR GIVING ACTIVITIES AND BEING A PART OF B1G1?
I love to read the updated project reports, to see the real impact that our giving is having on the ground. I also LOVE facilitating groups to listen to Paul Dunn speak – the reaction from the crowd and the overwhelming sense of "Wow, this is what we've been missing" is heartwarming – and I've heard this from even the weariest people!
WHAT QUESTION WOULD YOU WISH THAT WE'D ASKED AND WHAT WOULD BE YOUR ANSWER?
CAN YOU IMAGINE YOUR BUSINESS WITHOUT B1G1 IN IT?
Absolutely not! RJS is a lifetime partner and that shall never change. It is my long term dream that each client of our firm also becomes a B1G1 partner – that we are surrounded by people that understand that giving means so much more than getting, and the impact that this change in attitude has on your business is immeasurable.
---