GREAT CULTURE = GREAT GIVING: OCAQUATICS SWIM SCHOOL
Perhaps like you, we used to think of giving as simply a great thing to do (which of course it is). But increasingly, B1G1 Members are telling us something else is happening. "B1G1 is shifting the spirit of our business," is how they're saying it. "It's transforming how we do things… our entire company's culture".
A CLASSIC EXAMPLE
Miren Oca and the team at Ocaquatics Swim School in Miami, Florida, are classic examples of what happens when giving becomes embedded into what you do as opposed to just being 'added' on.
And that comes from a deep sense of caring and of gratitude too.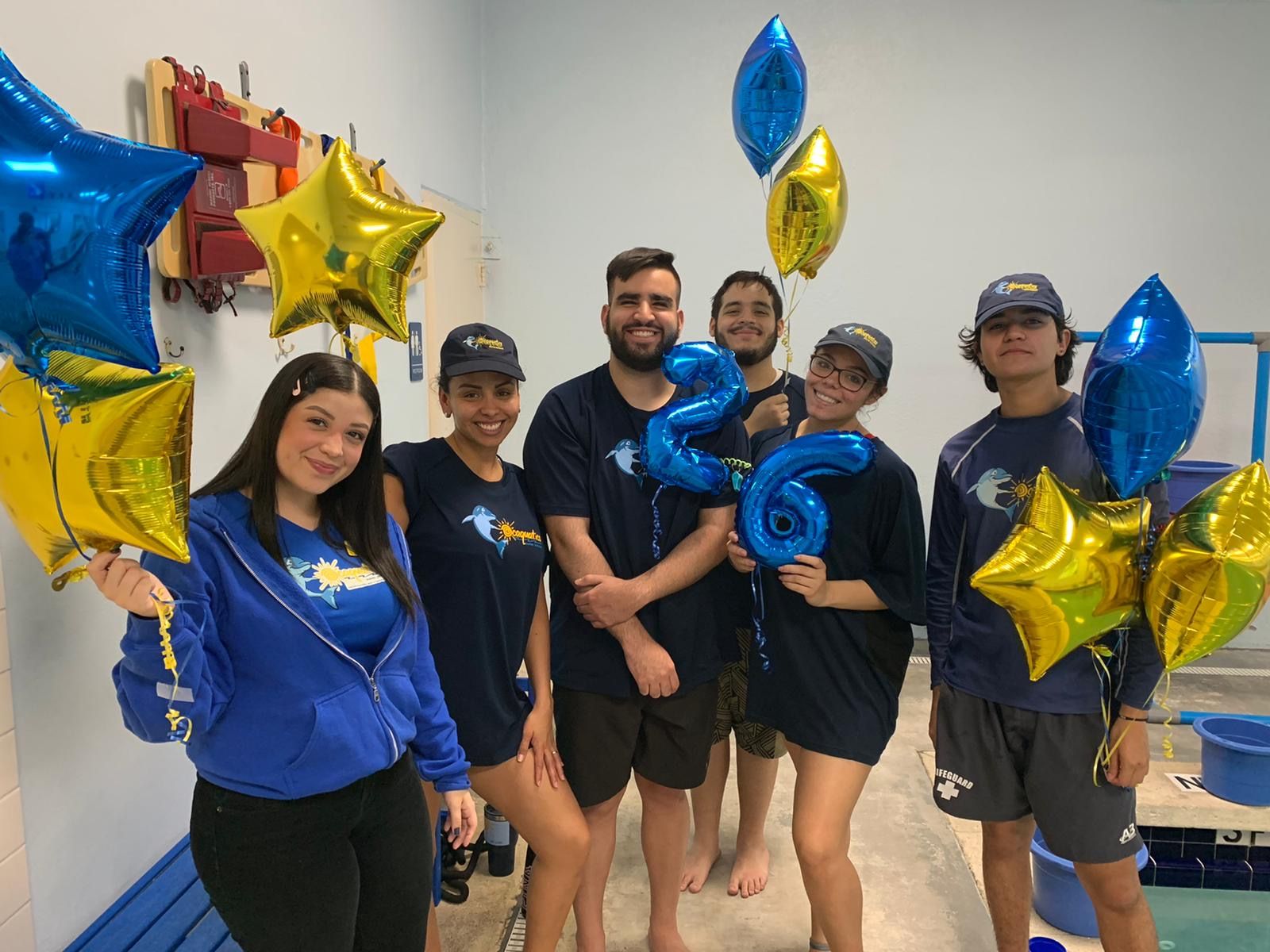 Ocaquatics celebrates team members' birthdays by giving an amount equal to the age they are turning to causes of their choice – and there are so many they can choose from within B1G1. So if someone is turning 26, they'll give $26, and that could go to make many great things happen across as many selected projects as they wish.
This creates a greater sense of connection for the team members because now they can choose to give to causes that are close to their hearts. And when that happens, everyone becomes more engaged in the spirit of giving, and it permeates into everything they do.
In fact, the moment you step into Ocaquatics, you can feel the team's energy, joy, and love as they perform their everyday activities. They're so inspired in their work that it's infectious.
Miren explained:
We take care of our people, and they turn around and take care of our customers.
Growing a business is never an easy journey, but when you enjoy what you do and where you go to work, that journey becomes a wonderful one.
Shift the spirit of your business today.
---