HIGH STREET DENTAL PRACTICE: 'UBUNTU' MEANS KINDNESS
The purpose-driven business series features a different Business for Good every Thursday to showcase their unique giving stories. We hope these stories inspire you with interesting, new and joyful ideas on how to integrate giving into your business.
This week we feature a dentist with a touching story of life-changing near-misses and an intriguing concept of 'Ubuntu'. Read on to find out what it means.
INTRODUCING…HIGH STREET DENTAL PRACTICE!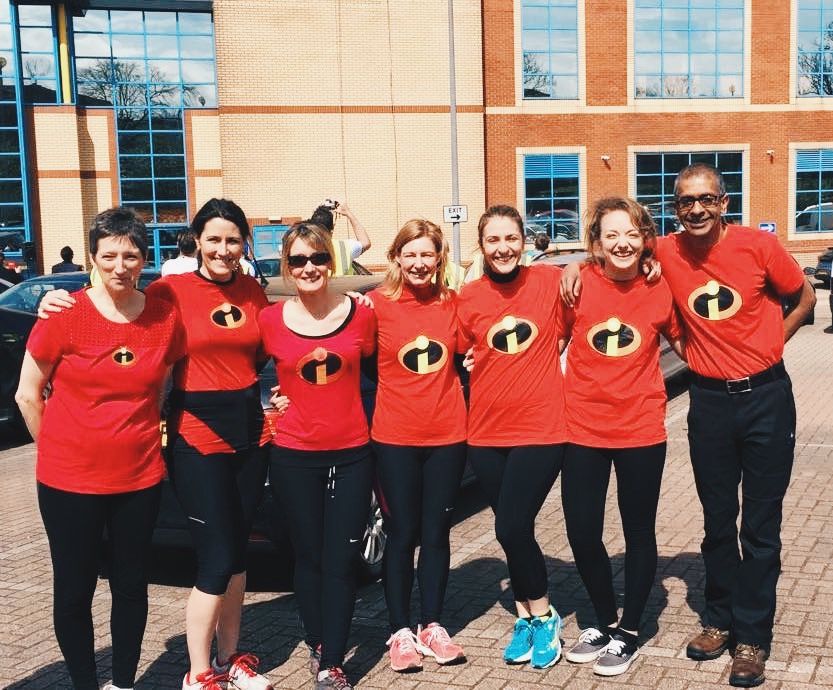 WHO: Jaspal Sandhu from High Street Dental Practice
WHERE: West Sussex, UK
WHAT: We are a dental practice in the UK.
CAN YOU GIVE US A SENSE OF WHY YOU DECIDED TO START GIVING?
I have realized that, by giving, I create a feeling of greater self-worth.
WHAT ARE YOUR FAVORITE PROJECT(S) TO GIVE TO AND WHY?
Save 1 Square-metre of Rainforest. Our planet is in peril and, for the sake of my children, I want to create a positive legacy. Give Access to Clean Water. This is our most basic need yet so many people do not have access to it.
HOW WOULD YOU DESCRIBE THE IMPACT B1G1 HAS HAD ON YOUR COMPANY AND ITS CULTURE?
Massive. Through our giving, my team and our patients have come to believe in our culture of 'Ubuntu' or human kindness.
WHAT'S THE BEST EXPERIENCE YOU'VE HAD THROUGH YOUR GIVING ACTIVITIES AND BEING A PART OF B1G1?
Reading Masami's latest book – Giving Business. I remember years ago reading Peter Drucker's comment that "The only valid purpose of a business is to create and keep a customer." Then some years later – in 2010 to be exact, I learned through personal experience, that it should be through providing value and meaning. In other words, start with (providing value and meaning) and, if done well, the business will keep its customers and make a profit.
Masami's book was of interest to me just because of the title and subtitle. I must add that I was also attracted to it because of her great work at B1G1. She goes on to endorse the views that I believe in and love: The use of 'Empathy' and that creating a great business is almost entirely about adding extra value and enhanced moments of connection.
DOES ANYBODY IN YOUR TEAM HAVE AN INTERESTING GIVING STORY TO TELL?
I do through the Dental Mavericks. There are many, but one which I will never forget is Ouda's:
He was 4 years old, in pain and very nervous. There was a large abscess around some of his teeth that were horribly rotten. I remember saying to Amy (my assistant) that we would only have one chance to take a tooth out because he was very scared, even though more teeth needed extracting. In other words, we had to make an educated guess as to which tooth was most likely the offender. His mother was with him, talking softly trying to reassure him.
Ouda screamed when I took the tooth out because it hurt. Sometimes in the presence of an abscess, teeth don't go properly numb. Also, I wasn't sure if I had taken the most offending tooth out. So Amy and I left with the feeling of having subjected a child to pain and not having relieved him of his initial source of pain. That was terrible and easily my worst experience with the Mavericks.
However, the next day, Ouda and his mother returned to see us. The abscess and pain had all gone. He was happy and smiling. And the most touching part of the story was that his mother gave us some precious family photos as a gift. This, in a country where its prohibited to take photos of the elders. And where photos are considered a family relic (there are no means for photocopying there).
The mother and grandmother even allowed us to take a photo.
WHAT QUESTION WOULD YOU WISH THAT WE'D ASKED AND WHAT WOULD BE YOUR ANSWER?
Has my 'giving' made a difference to me personally? Yes.
If you have an interesting Giving Story to share, write to us at hello@b1g1.com to be included in the next feature!