THIS BUSINESS MAKES DREAMS COME TRUE FOR CUSTOMERS AND CHARITABLE CAUSES ALIKE
George Skandalellis is in the business of making your dreams become reality, quite literally. As the CEO and founder of 'Back to Sleep', Skandalellis works every day towards improving lives by improving sleep quality.
"Our basic big mission is really to make a huge impact on every Australian's life, especially sleeping," said Skandalellis. " We do say we want everyone to sleep better and live better, and understand what influences actual sleep environment and what getting into good sleep hygiene is."
Better sleep means better health and wellness, and that's what they do here. 'Back to Sleep' wants its customers to be the happiest and healthiest possible, starting from a sleep consultation, to finding the most comfortable bed and pillows possible, and even continuing to make their customers feel great at checkout.
'Back to Sleep' allows their customers to choose from four charitable projects that part of their purchase will go towards. Customers are given a page of project descriptions depending on what they are purchasing, and they are then invited to pick out the project that resonates with them most. 'Back to Sleep' scans the project into the system so that 'Back to Sleep's' contribution on the customers' behalf actually shows up on the invoice.
Kellie Jones coordinates these giving activities for the company.
"It's just the feedback you get, the wow factor. When they come in they actually say wow I'm giving on their behalf?"
'Back to Sleep' is a Buy1GIVE1 Business for Good. That means the team has access to more than 800 carefully-vetted projects around the world to choose from through Buy1GIVE1's online system.
"Once a month we actually collate here as a team the charities, and we pay B1G1 on behalf of our customers," said Skandalellis.
B1G1 then passes on 100 percent of 'Back to Sleep's' contribution to their customers' designated projects. B1G1 does this for all of their business members' contributions every month, and while each individual transaction may seem small, together these contributions make a huge impact.
Pam Ahern runs 'Edgar's Mission', an Australian-based sanctuary for injured farm animals. She says the contributions from Buy1GIVE1 businesses like 'Back to Sleep' are so necessary to provide food and shelter for her animals every day. Ahern Said,
"We couldn't do any of this without people like you guys allowing us to do it, and that's something I don't take lightly. I really am just so grateful every day that we can do these things and it's only possible because of people supporting our work."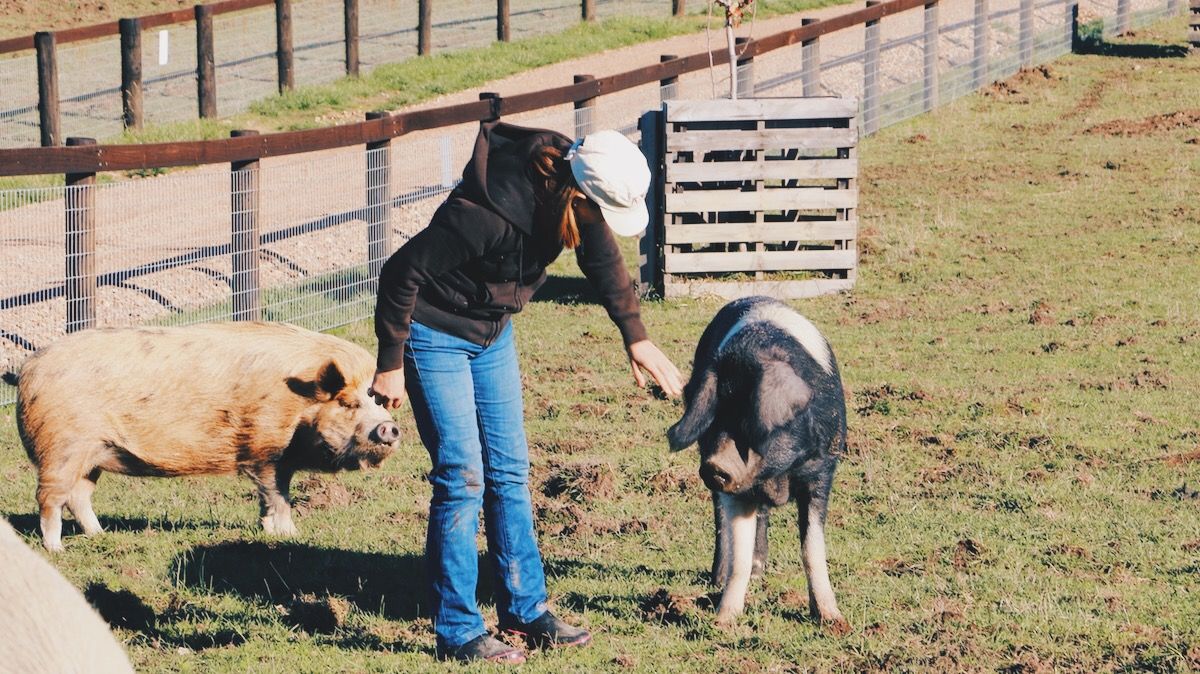 Ahern and her team aren't the only ones who are grateful though. The 'Back to Sleep' team is also grateful for the opportunity to give back to 'Edgar's Mission' and various other global projects that provide much-needed sanitation and education for people in need.
'Back to Sleep' has already created more than 90,000 giving impacts to date.
" It is really rewarding to give something back to each customer that comes in, because you actually get feedback from them going , " wow this is great." Therefore for us, we love to give back not only for them to get quality sleep and quality products, but also that they can give something back themselves through B1G1."
---