AVN PICKTREE CHARTERED ACCOUNTANTS – THE GIVING TREE
It really makes a difference, seeing the difference you can make.
And when you unleash the Power of Small, you quickly see the rewards of being a B1G1 Lifetime Business Partner. Just ask the team at AVN Picktree Chartered Accountants in Farnham, southwest of London.
Living in the UK, we are very lucky compared with many people in the world who are far less fortunate than us," said company Director Rick Peet. "As a team, we give 1% of our fee income each month to B1G1 projects, and over the months it really adds up. We also like the fact that 100% of our contribution gets directly to the causes we choose.
The Picktree company logo is, appropriately, a tree – with the fruit representing the many financial services that can be 'picked' by each client. The AVN label in their name represents their membership in a group of accountants: AVN, which has about 300 member firms around the UK.
"Put in the simplest way we can express it, we get up every morning to change lives," Rick told us. "We are passionate about helping owner-managed businesses become more successful, more profitable and more enjoyable to run. We also make the world a better place by changing the lives of people we've never met through our Lifetime Partnership with B1G1."
Each month an AVN Picktree team member selects the projects the company will give to. Overall they've produced over 500,000 giving activities so far, which again demonstrates how quickly the Power of Small can add up! Rick reports that AVN Picktree clients applaud what their accounting firm is doing too: "They especially like to hear about the goats that we have given to needy families in Kenya – so far we've provided 107 of them!"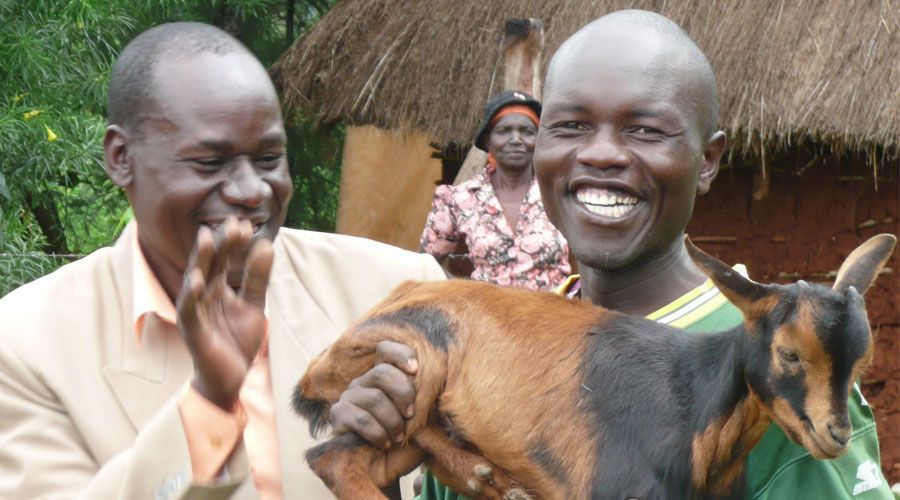 AVN Picktree is changing thousands of lives for the better through B1G1. Setting a percentage of their business success earmarked for worthy causes each month could be perceived by some as not easy to do in the current economic climate. But the AVN team tell us it's rewarding to know that what they're doing is consistent and effective in parts of the world that need assistance.
Rick Peet sums it up this way, " I think it's definitely one of the best things that you can do, but it only works if something inside you wants to make a difference. I know that our team at AVN Picktree is guided by one fundamental, simple principle – to enhance and change lives."
"We kn0w from experience that people in business can change lives everday around the world through B1G1."
---