BRIAN KEEN – IF NOTHING FITS, CARVE YOUR OWN GIVING PATH
It all started when Brian Keen was looking for a suitable charity to support in Malawi.
Having lived in Malawi for 9 years running several businesses, he moved to Australia to continue his career, but wanted to find a way to continue helping the country he had called home for so many years. Giving to something constructive and meaningful gave him a sense of fulfilment.
His initial plan was to simply find an organisation to continually support. However when he couldn't find any that fulfilled his criteria, he did what many others would not — he decided to start his own non-profit organisation- Microloan Foundation Australia.
Fueled by his desire to support his newly-established NGO, Brian and his partner Prue founded Franchise Simply, a franchise consulting and training company. Through Franchise Simply's business operations, they are able to sustainably support MicroLoan Foundation Australia. Not only that, Brian and Prue have extended their generosity by supporting many other B1G1 Worthy Causes as a B1G1 Business.
MALAWI'S CHANGING LANDSCAPE
During his years in Malawi, Brian observed the trends and consequences of rapid population growth firsthand. From a population of just over 4 million when he arrived in 1966, to a 25% population growth in 1975 when he left, to the current staggering 19 million of today.
He saw the forested areas and clean waterways in Malawi make way for the development of suburban towns to house the growing population. He saw sanitation and drainage issues become increasingly apparent with the lack of proper urban planning. He saw how people cleared native trees and starting overplanting, degrading soil quality, all in a bid to continue feeding their expanding families.
Most importantly, he saw how all these social welfare issues could have been prevented if basic health care, education, and housing were provided at the grassroots level.
If these fundamentals were in place, it would result in more highly skilled immigration from country to rural areas, effectively upskilling an entire nation.
This is why Brian feels exceptionally passionate about the United Nations (UN) Sustainable Development Goal (SDG) #12: Responsible Consumption and Production.
WHAT IS RESPONSIBLE CONSUMPTION AND PRODUCTION
To Brian, Responsible Consumption and Production represents an amalgamation of most of the UN SDGs.
"It simply is not possible to achieve Responsible Consumption and Production while experiencing poverty, having an inadequate diet, lacking access to basic health care, facing poor equality, having poor water and sanitation facilities, and lacking clean energy sources", he says.
"People first need to raise their standard of living as a whole before they can look into building sustainable communities. Until then, many people are simply struggling from day-to-day to survive at any cost. "
Through Franchise Simply and Microloan Foundation Australia, Brian helps people in Malawi become self-supporting by covering the cost of basic family needs, so that they can change their consumption and production patterns and help reduce the amount of environmental damage on our planet.
Microloan Foundation gives its clients small business loans averaging US$50, which is paid back in 4 months with very low interest. They also provide business training, support, and direct mentoring so that their clients can build successful businesses and raise their standards of living.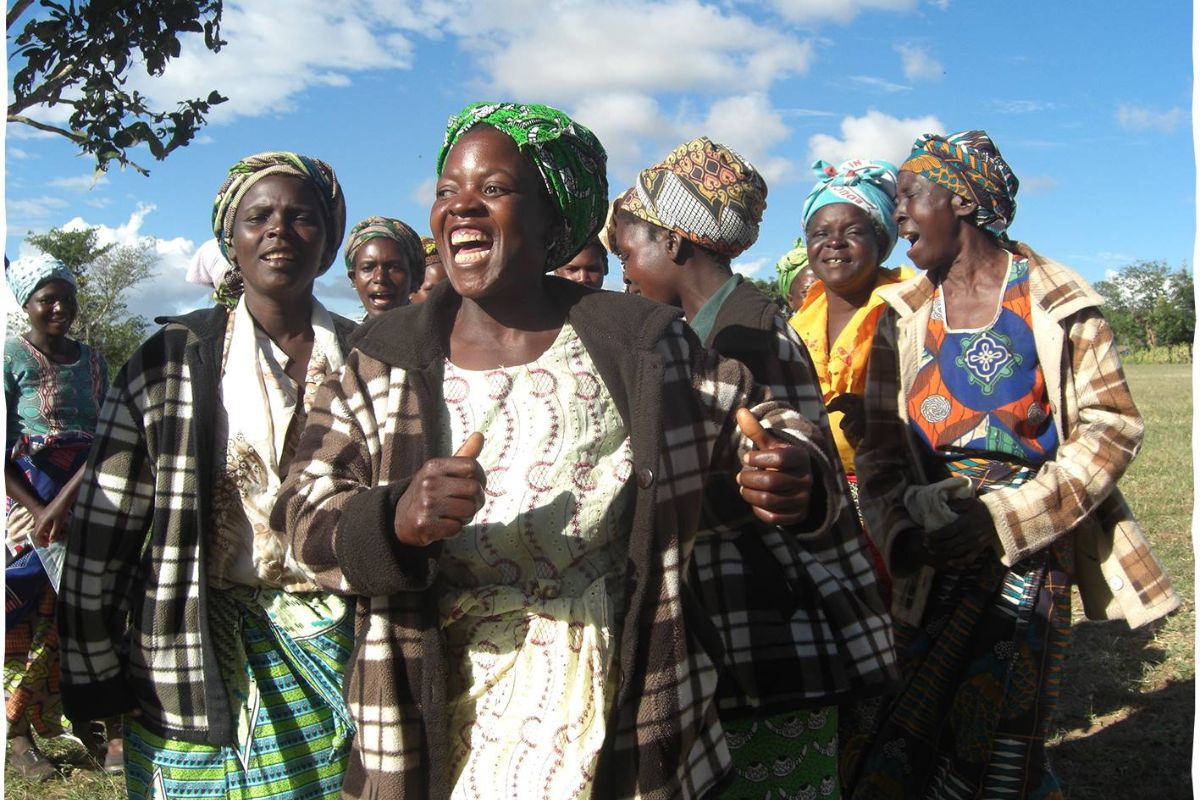 The results so far have been encouraging. Life expectancy in sub-Sahara in 2019 is 55 years, quite an accomplishment considering that it was only 45 years at the turn of the century. They have also seen a large number of success stories from women, often illiterate with no basic skills, lift themselves and their families from poverty by starting their own small businesses with the help of the loans and training received from Microloan Foundation Australia.
BUSINESSES CAN REVERSE THE WORLD
"Generations of poor habits have led to a serious degradation of our planet. The good news is that we have the ability to reverse this situation – businesses have the power to take action."- Brian Keen
Brian believes that a business that matters takes all the steps it can to create a positive impact on the planet. They do so by improving their own behaviour, as well as being a positive influence and encouraging others to adopt better business principles.
By providing women in sub-Sahara Africa with the proper training and support to build better businesses, Microloan Foundation tackles the ultimate purpose of helping communities develop responsible consumption and production.
Apart from being able to lift their families out of poverty, these women also learn how to implement more environmentally friendly practices to improve their quality of life, and are seen as successful role models, thus encouraging others in their community to adopt the same good habits.
As the good influence spreads through the community, an entire nation is able to positively move towards doing their part to achieve the 12th UN SDG goal of Responsible Consumption and Production.
A GIVING COMMUNITY KEEPS GIVING
If there was one piece of 'legacy' advise that Brian could leave, it's to leave a positive impact on every person you meet, and to contribute to organizations that continue to make a positive difference to the world's community.
"No change can be achieved in silo. Make a habit of giving people a helping hand and encourage them to pay-it-forward and pass on the good influence," he reminds us.
"If we're able to create a giving community, we'll be able to create a world that's full of giving."
And that's why Brian loves being a part of the B1G1 community, being connected to thousands of businesses around the world that collectively encourages others to give too.
Through Franchise Simply, B1G1, Microloan Foundation, and purposeful individuals like Brian Keen, more and more people can be given the right tools to build a greater future for the world.
ABOUT MICROLOAN FOUNDATION AUSTRALIA
Microloan Foundation Australia is a non-profit organisation which uses the social microfinance model to provide small loans, business training, and ongoing support to the poorest women in sub-Saharan Africa. These loans help women start their own small businesses, lift themselves and their families out of poverty, and gain their self-esteem.
In 2019, Microloan Foundation celebrates its 10th anniversary of making a difference to the lives of many women in Malawi. B1G1 would like to wish a hearty congratulations to Microloan Foundation Australia and we look forward to a longlasting partnership full of positive impacts.
---
MicroLoan Foundation Australia is B1G1 Legacy Maker for the week of 6 May 2019. By sponsoring the B1G1 giving space for a week, MicroLoan Foundation Australia has enabled thousands of giving impacts to be created around the world.