UPLIFTING THE B1G1 IMPACTS 2022 – WELCOMING NEW BOARD MEMBERS
B1G1 will be celebrating its 15th anniversary in June this year.
We're likely celebrating the much anticipated 300 million giving impact milestone around that time too (yes!)
On its own, it's already a great achievement for the community of businesses that have supported the collective mission. When B1G1 started, there was little awareness for the importance of businesses' role in creating a sustainable world.
You ⎯ as a B1G1 Member ⎯ are a true pioneer of the 'Business for Good' ideology.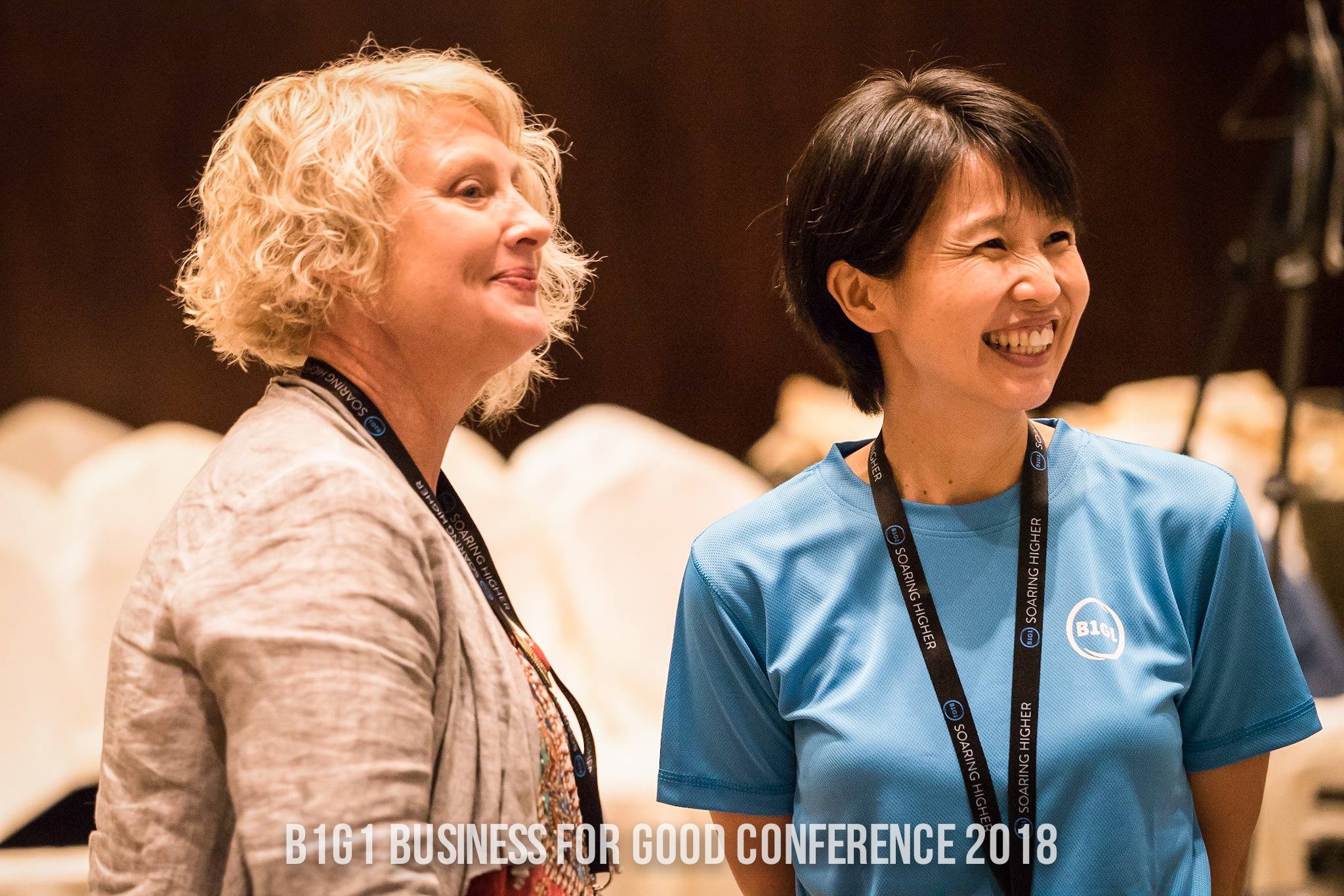 Here at B1G1, we're taking this moment seriously (while also joyfully). And we're implementing some important changes to uplift the level and scale of the impact we can create together in the next decade.
THE ENHANCED LEADERSHIP
As we get ready to scale, the first of the most important changes we're making is to enhance our leadership capacity.
Today, we're delighted to let you know that we have just appointed two new Independent Directors to serve on our Board in addition to our current leadership.
Here are the two extraordinary leaders who have joined the Board of B1G1 company ⎯ the Social Enterprise arm of the two-part organization structure of the initiative.
Gabriela Styf Sjöman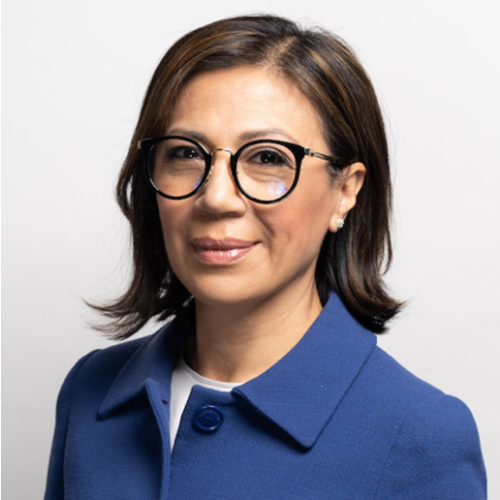 Gabriela is a multi-national global executive in the Information Communication Technology (ICT) industry with experience in various executive roles across a range of functions including Strategy, Operations, R&D, Business Development, Product Management, Performance Management and Organizational and Process re-design.
Gabriela's most recent position was as Chief Strategy Officer and member of the Executive Leadership Team at Nokia.
As a true believer in life-long learning, she is currently studying a Masters in International Affairs with a specialism in Cybersecurity at King's College London while also serving on the Board of TDC Net, the leading Danish Network Service Provider.
Gabriela currently lives in Stockholm. Her multinational experience comes from growing up with a Mexican mother and Swedish father, as well as having lived and worked in eleven countries across three continents.
She shares,
It is with gratitude I join the B1G1 board at a time where more than ever businesses are stepping up their commitment to social impact. B1G1 offers a unique platform that empowers businesses and their employees to tailor-made giving and unique tracking of their social impact, supporting businesses in living up to their commitment as well as higher employee engagement. It is with excitement I look forward to being part of the next phase of B1G1 and 'Business for Good'.
Yves Daccord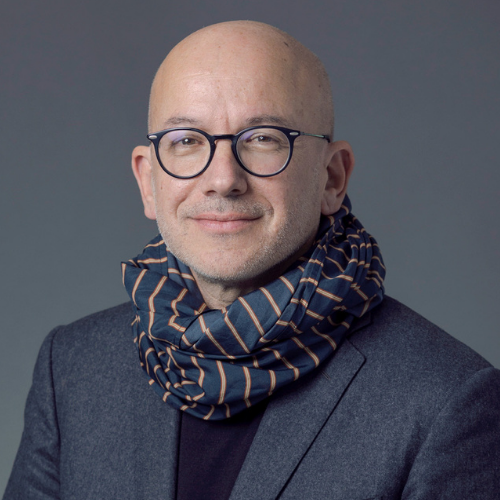 Yves is a renowned humanitarian leader, international strategist, influencer and change-maker.
From 2010 to March 2020, Yves was Director-General of the International Committee of the Red Cross (ICRC), a global humanitarian organization with more than 20,000 employees around the world. A former journalist, TV producer and international relations expert, his ICRC career spanned more than two decades in a variety of posts and challenging contexts.
Yves is currently developing and leading the first-ever Harvard Pop-Up Institute – the Edgelands Institute — to imagine the terms of new social contracts that work for cities and people in the age of pandemics and digital surveillance.
Yves holds a degree in political science and an honorary doctorate in social sciences from the University of St. Gallen.
He shares,
We are living in a time of major challenges that require radical, innovative and sustainable collaborations across the different sectors of our societies. This is what B1G1 has been working on since its inception, enabling businesses and their employees to make a positive difference in our world. I am pleased and proud to join B1G1's Board at this pivotal moment in this  journey where this unique approach is set to empower more companies around the world in their quest for social impact.

Both Gabriela and Yves will be working along B1G1's founders Masami Sato and Paul Dunn to support the B1G1 Team.
WHAT'S NEXT?
In the next post, we'll be sharing with you more about the planned development for the next 12 months in B1G1 – ideas to make your giving even more meaningful, sustainable and rewarding.
And while it sounds quite exciting to be scaling, we want to let you know that it's all made possible because of your support. Almost all of the B1G1 initiatives over the years have come from B1G1 members simply asking, "can we do this???"
Together as a community and a movement, we will grow stronger, inspire many more businesses together and ensure that we create the positive change needed to create a world that's full of giving.
Please stay tuned for the next post to learn more about some of the things you can experience, help with or participate in.