UNLTD – AN UNLIMITED RIPPLE IN INDIA
When your name says 'unlimited', nothing is going to hold you back, especially when it involves the unlimited potential to be found in the social entrepreneurs of India.
Danielle Wipperfurth is Marketing Manager of UnLtd India in Mumbai. "We find, fund, and support early stage entrepreneurs," she told us, "which we define as exceptional individuals whose ideas, passion and entrepreneurial skills can bring about long-term solutions to India's social and environmental problems."
This B1G1 Worthy Cause got its start in 2007 when co-founders Richard Alderson and Pooja Warier from UnLtd UK saw a need for a similar organization in India. While there were several organizations supporting later stages of an organization's development, there wasn't much support available for start-ups.
Plenty of people in Mumbai wanted to get started and they didn't have the support they needed. They couldn't get to that later stage, but only because they didn't know how to draw up a business plan, they didn't know how to get funding, they didn't know how to market themselves. Our co-founders started UNLTD India to provide those kinds of resources.
Danielle says it's all very logical. "It's like telling someone in elementary school to start college. How can they go to college if they've never completed that first step with a basic education? They can't just jump to that next level on their own. You have an idea, you start making it work, and by the time you're done working with UnLtd India, you have a full-fledged organization and you're up and running. It has a real, tangible impact."
And they're growing. UnLtd India now has affiliates in Tamil Nadu and Hyderabad. They're looking at opening one in another major city – potentially New Delhi or Bangalore.
Planning is also underway to open an affiliate in northeast India, a region where there isn't much support currently for social entrepreneurs.
Krishi Star is one of those new companies that UnLtd India has helped. The organization provides farmers with access to capital and the management needed to process and sell their crops to niche markets higher up the value chain. They hope to reach out to over a thousand farmers by the end of the year – resulting in a 300% increase in profits for farmers.
Unltd India was the first to step up and say: we believe in you and we're here to help you achieve your dreams," The Krishi Star Team says," This was a tremendous boost to our confidence and gave us positive momentum to really step out there and take our vision forward.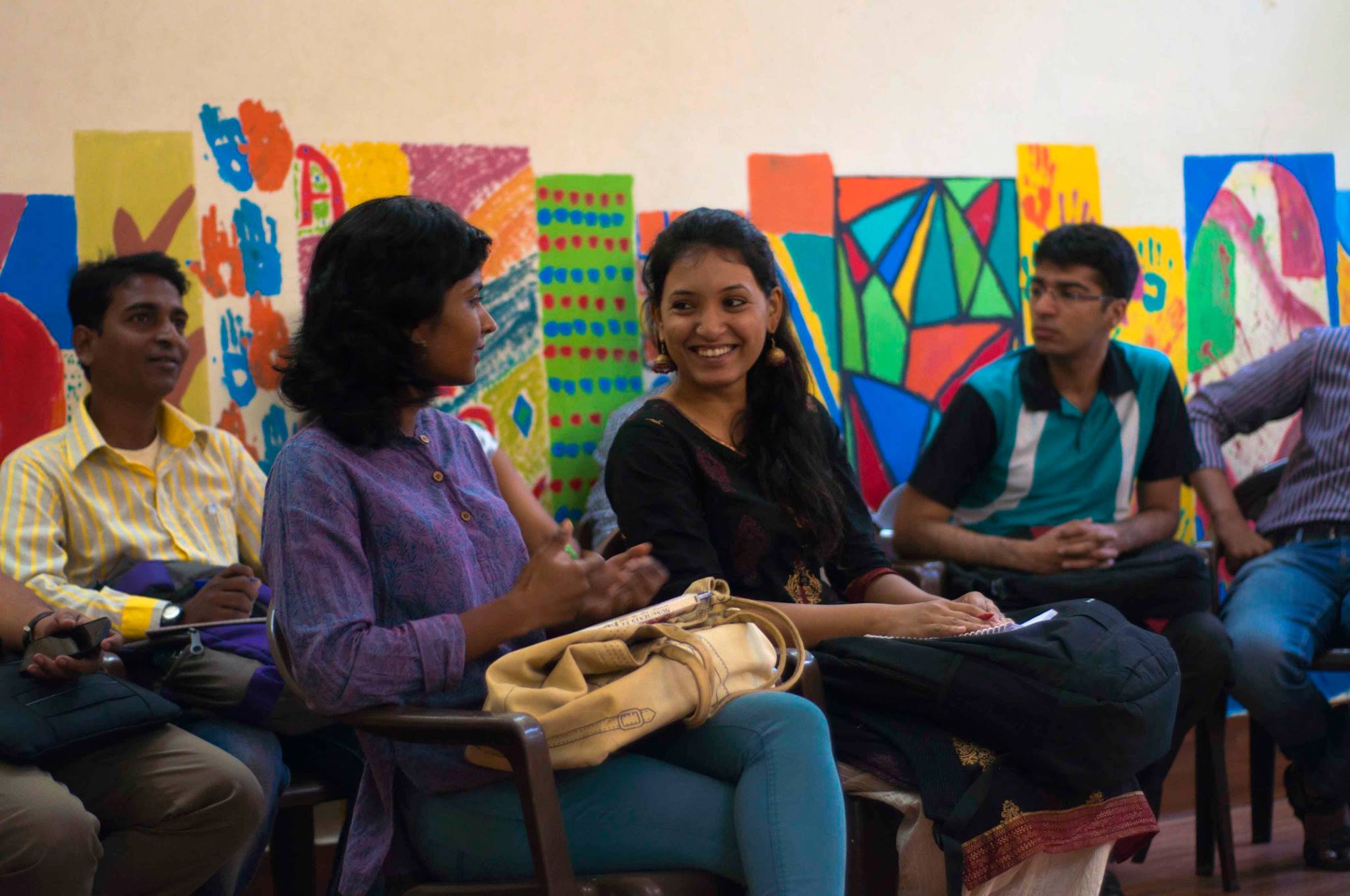 UnLtd India opens applications for new investees twice a year. They do it through online communication channels, websites, social media, and word of mouth. They also partner with organizations that are already involved in their communities.
No Nasties, India's first all-organic, fair trade T-shirt company, is another success story for the team. Farmers in India have had a really tough time with the industrialization of farming and the introduction of pesticides. Crops grow faster but the soil suffers, over time making it harder and harder for farmers to earn money. Rates of farmer suicides were up because their livelihoods were being destroyed.
No Nasties changed that by making T-shirts out of cotton that can be grown in a way that replenishes the soil; the farmers can get a good fair wage for their cotton; and the cycle of exploitation is stopped. UnLtd India helped No Nasties create a sustainable way of supporting farmers. Now the T-shirts are extremely popular in India and around the world.
Danielle concludes by saying,
When you invest in UNLTD India, you are just not investing in one intiative or enterprise. You are investing in the capacity of hundreds of organizations, which then have their own ripple effect with all their beneficiaries. So the impact is really, really big.
Unlimited, you might say.
---