PARIJAT ACADEMY – GIVING LITERACY TO THE CHILDREN OF ASSAM
Parijat Academy, one of the B1G1 Worthy Cause Partners, is bringing change to tribal villages in the Assam area of India by providing a free school for underprivileged children. The school was opened in 2003 with just 4 students in attendance, in a room near a cow shed with a tin roof, bamboo walls, and only two chairs and a bench to welcome them.
Surprisingly, parents in the area didn't like to send their children to school because they thought education simply takes too long. They wouldn't see any results in a short period of time, and couldn't earn money through their children if they're sitting in a school for months at a time. So initially, the parents in Pamohi were not much interested in this new 'academy'.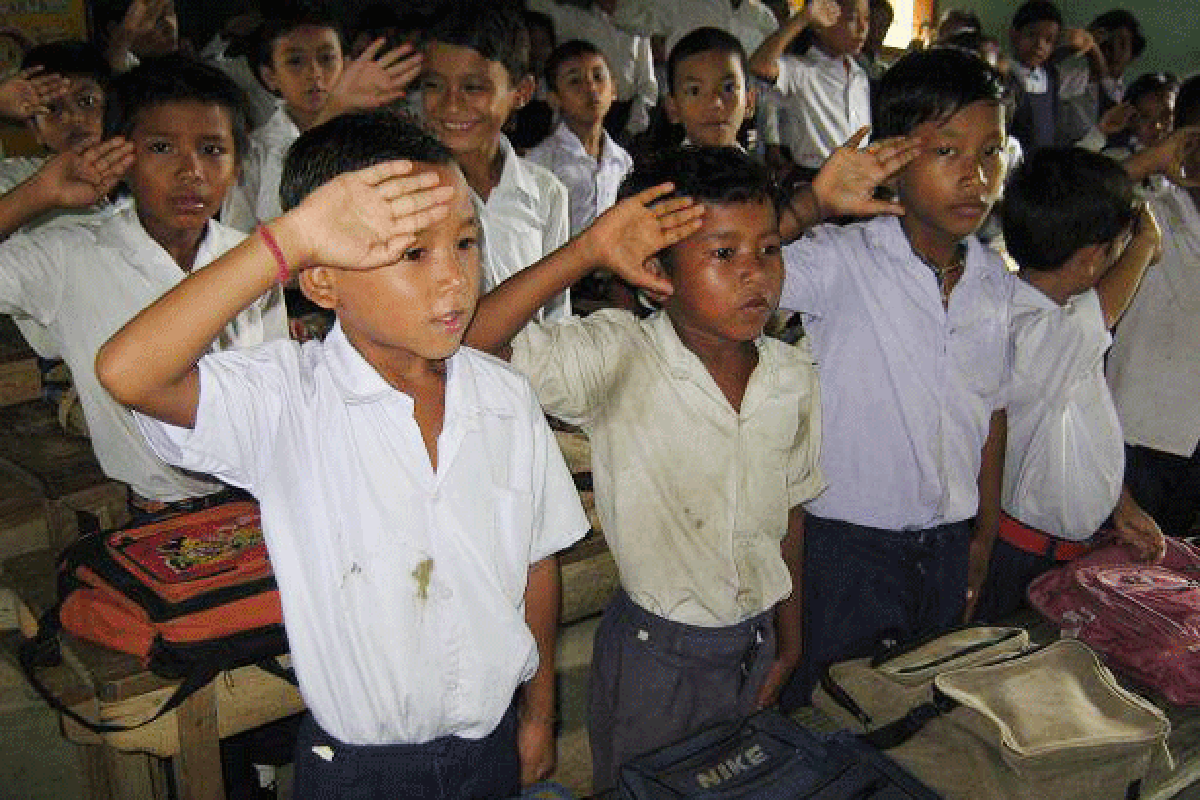 But today that's all changed. There are now 510 children from 14 different tribal communities attending Parijat Academy. It took some time to convince their parents, but now they too have become true believers in the value of a good education. There is great demand now for a place in the classroom, where the instructors do their utmost to make reading and writing a fun, rewarding experience. It's a non-religious and non-profitable school providing free education.
Parijat Academy's Founder and Principal Coordinator, Uttam Teron told us about his approach to learning,
We give quality education through activities that make learning joyful. Children generally do not like a lot of reading and writing. They want fun, but through fun there is learning. We have classroom time, but we also organize nature treks and trips to different places. In addition, we bring in volunteers to help us knowledge to life.
Seven years before the Right to Education Bill was introduced in the Indian Parliament, Uttam was himself a young man from Pamohi. Back then, he dreamed of 100 per cent literacy for the children of his village. Education was the lowest priority in this hamlet though, and most children, especially girls, helped their parents in the fields.
International volunteers are now flowing to Parijat (meaning "heavenly flower") Academy. Amy Partridge, a recently arrived American volunteer, is infusing new life to the school after coming to India from a similar project in Korea. She's making learning a fun process, and the students love it. Amy shares,
I really admire the mothers who defied the social norms to send their children to our school when it all started just a decade ago. And I'm doing everything I can to make sure the children learn a great deal here.
---