FINDING NEW WAYS TO GIVE HOPE IN AFRICA
When tribes are at war in Africa, there are the usual historical methods of seeking peace. You can negotiate between the tribes, or you can send in the peacekeeping troops and hope that works. Or you might actually encourage a lasting peace if you have patience, and do what New Ways – a B1G1 Worthy Cause – is trying to do in the Todonyang area of northern Kenya. They're trying to foster peace through shared education between the divided tribes.
Angela Docherty is the CEO of New Ways, a UK-based charity that raises funds for development projects in Africa. Their mission is to promote human development in Kenya, Malawi and Ethiopia.
There are many conflicts in that region of Kenya, around Lake Turkana," she told us. "One program we're involved in is trying to foster peace by having children in the Turkana and Dassanach communities go through their initial primary education in the school on the border, where they learn to live together and we can also work with their parents. We hope the parents will then let them go to the next level in the schools down country.
"This helps them overcome the harsh conditions of their childhood, and they can see that they benefit greatly by belonging to a larger society. It is our hope that they will later become agents of change within their own communities. Our program aims to diversify their cultural interaction and understanding of one another, even though they come from different tribes."
Angela is a volunteer CEO; New Ways runs on mostly volunteer workers and part-time paid staff. They do that to help the charity keep costs down, and to ensure the money goes to those in need. Recently, one of their major supporters introduced the organisation to Buy1GIVE1, and Angela explained how the concept works to supporters in a recent newsletter:
I'm pleased to report that we've found support from a very reliable source. Over the last few months, since joining B1G1, we have received donations from businesses and individuals in a number of countries around the world, including Australia and New Zealand.
Angela then explained to her members how the program works:
B1G1 redefines giving to be about joy, impact, habit and connection. As a B1G1 Member, giving simply becomes part of who you are, and what you do. You sell something, and some real measurable good gets done. You choose the impact and the projects. You have total control. You can change things in a heartbeat. And 100% goes to the projects you choose.
She went on to add,
It's all about giving re-imagine. New Ways was accepted as a B1G1 project in late April after a tough vetting procedure. Now our projects such as Nursery Schools, health-boosting treatments for pregnant mothers and child blindness prevention are benefiting from businesses and people around the world that want to make a difference and change lives every day!
It's interesting to see the impact of your contributions to the B1G1 program from the 'receiving end', isn't it? New Ways now has 38 projects listed with B1G1, and Angela has become an excellent ambassador for B1G1 too, telling people at every opportunity how it works and why they should sign up their own businesses. She calls it "…a brilliant way of giving."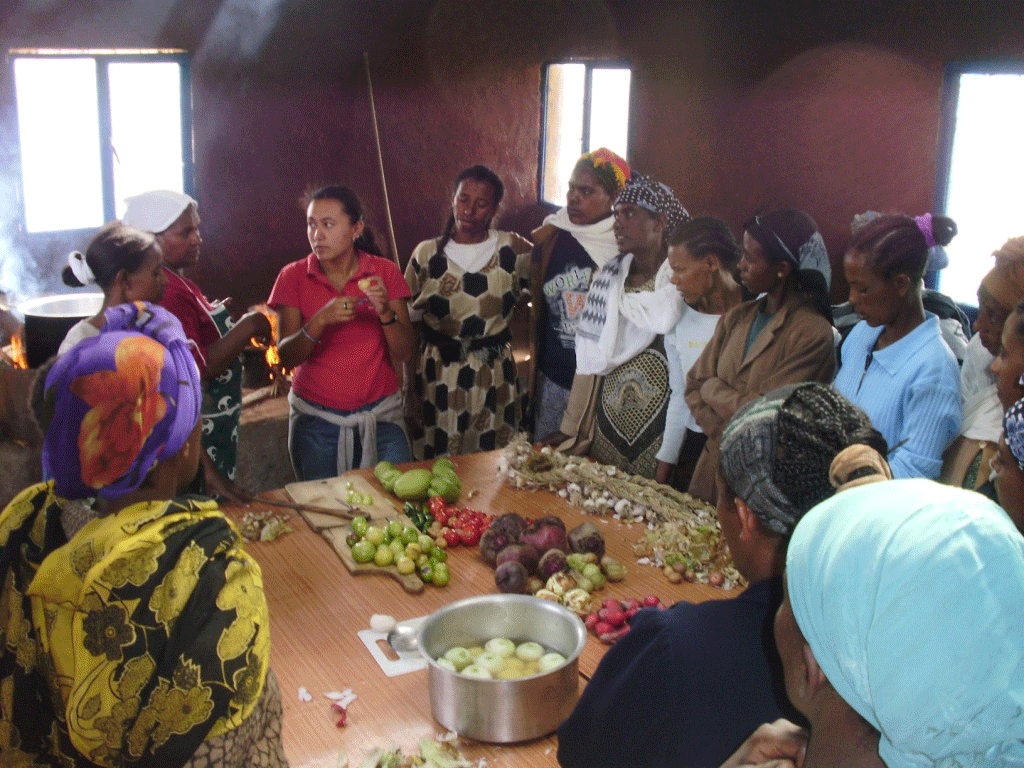 New Ways also supports a Nutritional Rehabilitation Centre in Northwest Ethiopia, a 'Mother and Child' centre that provides pre-primary education, nutrition and medical care to two hundred children, along with nutritional information for women, a literacy programme and an experimental garden that teaches techniques for small scale cultivation. There's a big focus on water infrastructure in Turkana too, as they need water to carry out all the other projects and truly empower their people.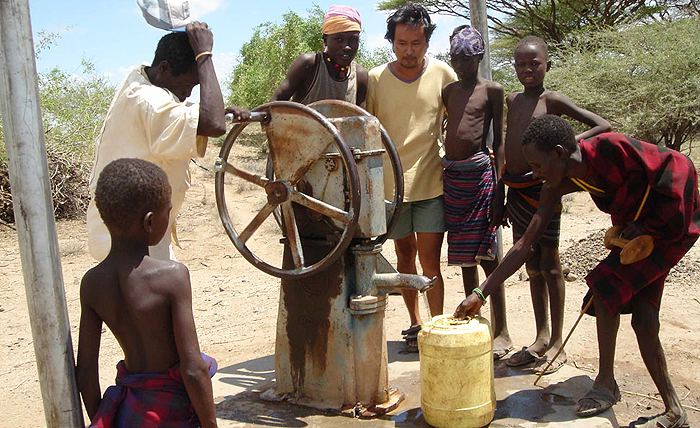 The group is constantly finding 'new ways' to promote proper agriculture, fishing and health initiatives in North-East Africa. Angela told us,
We really focus on empowering people and giving them the tools to manage their own lives. You know the old adage: 'Teach a man to fish'? Well, at New Ways, we really do.
Click here to find out more on New Ways B1G1 projects.
---