Impact Guide - The Ultimate Guide to Business Philanthropy and Maximizing Your Impacts
WHY 'IMPACT'
Every business on our planet was started for a particular reason: the owner saw an opportunity to do something they loved; they saw an opportunity to make money; they saw a problem that needed solving.
Today, more and more entrepreneurs and business owners are realising something else too: businesses can make a positive impact on our world as well. And when businesses add meaning and purpose to what they do, it makes a massive difference to that business in so many ways.
Trouble is, until now it's not been easy to figure out how to do that, particularly when you're running a business with other important priorities.
But now, that's all changed.
ABOUT YOUR IMPACT GUIDE
We're going to look at three important things together here:
1. CLARIFYING YOUR PURPOSE
Understanding what you want to achieve from your business philanthropy
2. SIMPLIFYING YOUR APPROACH
Making your business giving easy so you can start immediately
3. TRANSFORMING LIVES
Seeing how effective giving can positively impact lives of people (and the world)
You'll also learn more about the B1G1 Business for Good initiative as well as some other ways to contribute effectively as a business. We hope you'll enjoy reading this guide and see how your business can become a real force for good in the world.

4 THINGS YOU CAN ACHIEVE WITH BUSINESS PHILANTHROPY
1. DIFFERENTIATION
When you embed a spirit of giving in your business, you no longer become just another business in the sea of sameness simply chasing customers and profits.
2. MAKING A REAL DIFFERENCE
Imagine making a real difference every day by doing what you normally do. Changing lives positively can become an inspiring and exciting part of your journey.
3. TEAM ENGAGEMENT
Today, people are seeking greater meaning. When you have effective giving at the core of your company culture, you attract generous, talented and purposeful people to your business. You achieve great things together.
4. CONNECTING EVEN MORE
Truly effective giving allows you to deepen the connection you feel to the business, the connection your team has AND the connection with your customers, your community and our world in new ways.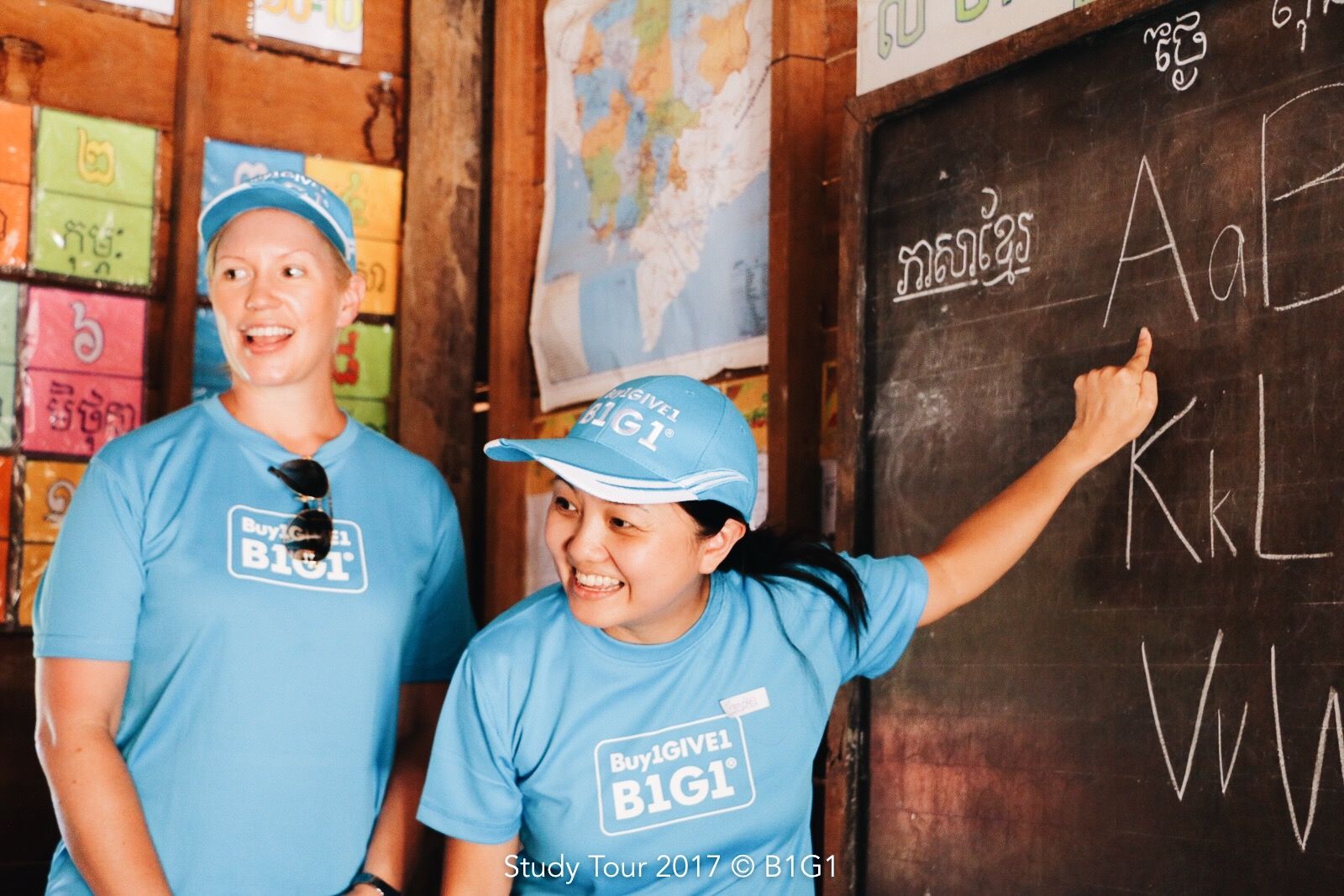 DOING GOOD IS GOOD FOR BUSINESS
If we can achieve ALL of these things (differentiation, team engagement, customer connection and making a real difference), then it seems that business philanthropy is to a great thing for every business to do. And if every business works towards making the world a great place, it really will change the world.
The reality is that CURRENTLY less than 5% of giving comes from businesses.*
So, we've asked business owners around the world what prevents them from implementing business philanthropy.
Read on to find out what the challenges are and how you can overcome them.
Download the rest of the guide here: