HOW 25 CENTS FEEDS, EDUCATES, AND PROVIDES OPPORTUNITIES
The second sustainable development goal, as proclaimed by the UN, is to "end hunger, achieve food security and improved nutrition and promote sustainable agriculture."
At B1G1: Business for Good, we have a network of extremely high-impact, food-related projects that work towards solving worldwide hunger every day.
But today we wanted to highlight one that is truly exceptional, one that we had the opportunity to visit on the 2016 study tour in Mumbai: Midday Meals.
Midday Meals provides 1.2 million kids throughout India with daily hot, high-protein vegetarian meals at a cost of just 25 cents per meal. And they do this with just 20 kitchens throughout the country!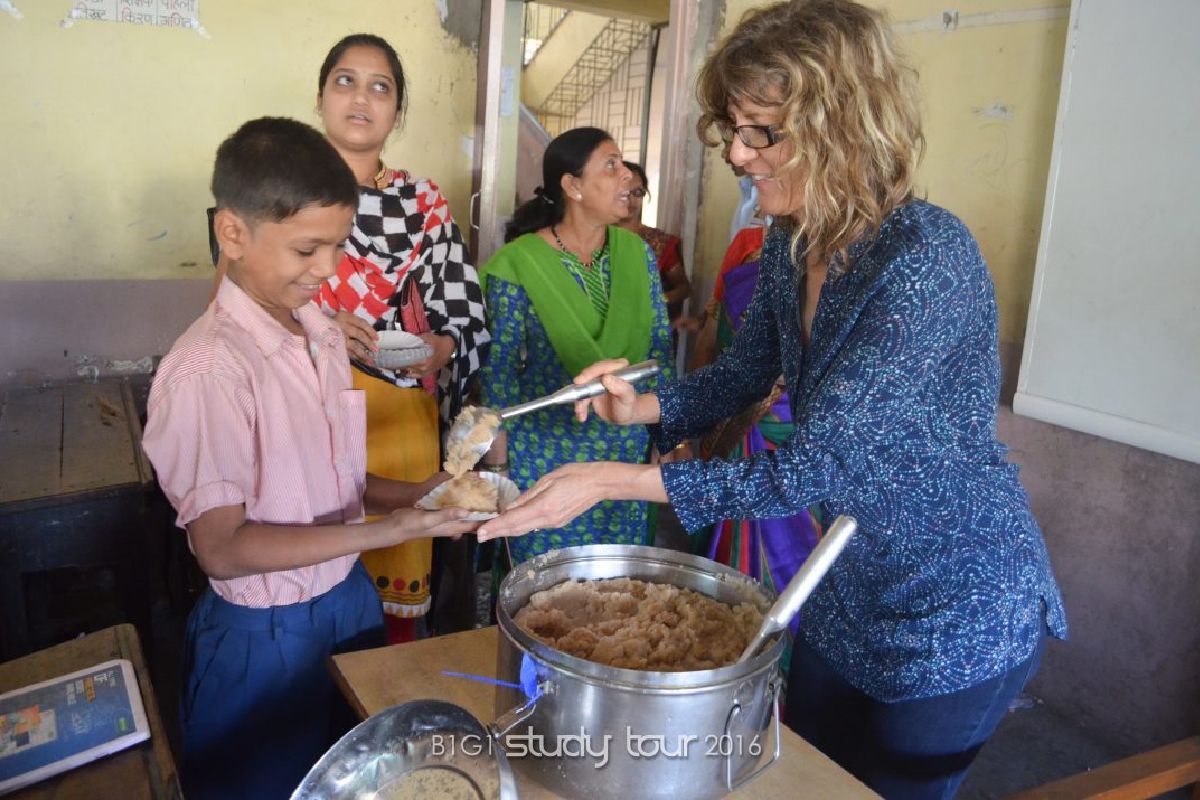 B1G1 study tour participants and business owners got a full tour of the kitchen, and also had a chance to meet and serve the students, and even try the meal for themselves. It was an incredibly immersive experience, one that will stay with them for years to come.
"It's incredible," said B1G1 business member Cathy Fyffe.
Just the process and how many meals are processed with such a small space, but also the simplicity of the technique.
The meal does so much more than just provide the kids with much needed nutrition though. It gets kids to go to school, and while they may come for the meal, they also receive an education and an opportunity for a real future to boot.
SUPPORT MORE GREAT CAUSES LIKE MIDDAY MEALS. MAKE A DIFFERENCE WITH YOUR BUSINESS TODAY BY JOINING THE B1G1 BUSINESS FOR GOOD INITIATIVE.
---