NEPAL EARTHQUAKE RELIEF ONE YEAR LATER: THE NEED FOR SUSTAINABLE GROWTH
It's been one year since the 7.8 magnitude earthquake struck and decimated Nepal on April 25, 2015. The quake killed more than 8,000 people and injured more than 20,000 throughout the region.
Now this isn't the first natural disaster to wreak havoc on a nation, and it certainly won't be the last. So it's worth considering the efficacy of relief aid and rethinking ways to provide ongoing support to projects run by locals responding on the ground. Because they need it.
Initially after the quake, there was an influx of relief aid, but that soon trickled out as to be expected. Unfortunately, other complex issues have sprung up since help first arrived and Nepal has a long road ahead to recovery.
Last September, a new Nepalese constitution went into effect. Opposition has blockaded the Indian border, preventing everything from food to cooking gas from entering the country. Prices of goods, specifically petroleum, have skyrocketed and many have had to resort to the black market to get basic living supplies at 10x the normal cost.
That's made the situation dire, but one simple fact remains: the people are strong and incredibly resilient, and they most certainly haven't lost hope.
Despite the still-shattered buildings and costly supplies, the people are making the most of what they have available to them and maintain the best life possible for themselves and their children. That means educating their children is still absolutely a priority.
World Youth International has funded a Nepali school and children's home for the last 16 years led by local chairwoman Radha Uprety. The school has well over 500 students from ages three to 16, with 60 of them living onsite after losing their parents. Uprety is still working on finding sponsors for those who arrived after the earthquake.
Beyond finding sponsors, Uprety works tirelessly to improve conditions and earthquake damage. The school needs a permanent wall to protect from landslides during the upcoming monsoon season, the buildings are cracked and some are consequently unusable. The kitchen is not structurally safe so they all cook and eat their meals over a small wooden stove on the roof.
And somehow the classes continue and the school's doors stay open. The children smile and are beloved by the teachers and staff. Even former students have returned to help out, like Bhawana Bathak. She's a recent graduate who now teaches dance and music to younger students.
"This is a place where I had most of my childhood. Half of my childhood was here. I wanted to give back to the school that gave me so much."
Their needs are great, and specific, and only truly understood by those who work on the ground. The Nepali people face so many problems, and there are so many organizations like WYI finding solutions. Yet these organizations still require so many resources.
SO WHAT IS THE BEST ANSWER?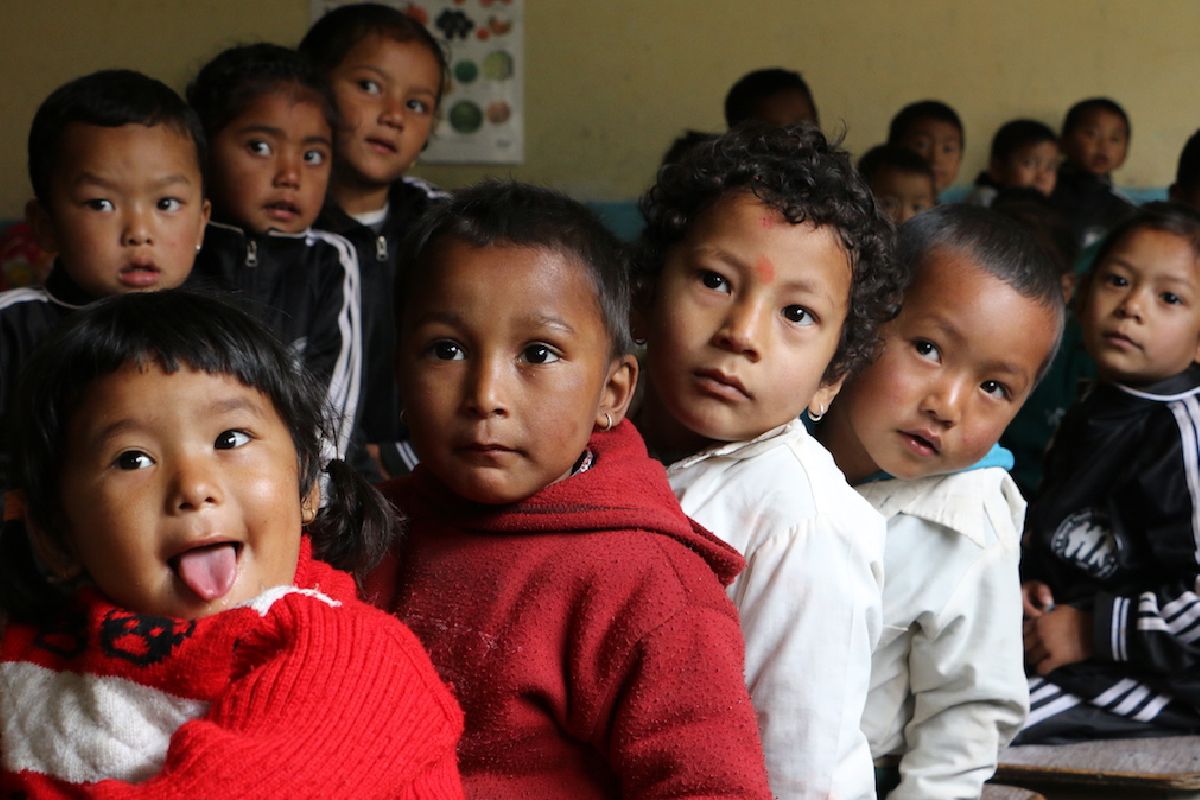 Before the earthquake and current round of political problems, a tiny fraction of the world's businesses gave to these nonprofits and built up their everyday programs. They have impacted so many lives as a result, and continue to do so outside the scope of emergency relief aid. Buy1GIVE1 business contributions have already created more than 700,000 giving impacts, providing 88,000 bricks to build classrooms and 470,000 days of educational support for children in need.
With these small, regular contributions, the Nepalese people can truly rebuild their future step by step.
Imagine if more and more businesses did this. Tapping into a growing, giving, business community could provide the ongoing resources necessary for a sustainable future for Nepal, and be the catalyst necessary towards successfully rebuilding post-disaster communities in the future.
If you would like to support World Youth International's projects in Nepal, all you have to do is select the project above and enter the amount you wish to contribute!
---