BUILDING A WORLD WHERE EVERYONE HAS A DECENT PLACE TO LIVE
Bill Clinton was there…TV and Hollywood superstars such as Oprah Winfrey, Brad Pitt, Jet Li and Arnold Schwarzenegger took part too. There were even musical giants like Jon Bon Jovi, Justin Timberlake and Miley Cyrus swinging hammers with the rest of them. The events were all about Habitat for Humanity, and they were just a few of the celebrity 'Habitat heroes' who for years have been advocating for better housing for the poor.
You're probably one of those heroes too, if you support Habitat for Humanity in India through B1G1. Farheen Jamal who handles who handles communications for the team said,
We began operations here in 1983 in Khammam, in the south-eastern state of Andhra Pradesh.We have one of Habitat's largest programs in the Asia-Pacific region, having assisted tens of thousands of families since we began.
Habitat for Humanity traditionally carries out its work though partners – independent, locally-run, non-profit, community-level groups. They select families needing Habitat's support, then secure building sites, and organize both the fund-raising and the donation of materials. Their house construction uses volunteer labour, and sometimes paid specialist construction workers when necessary.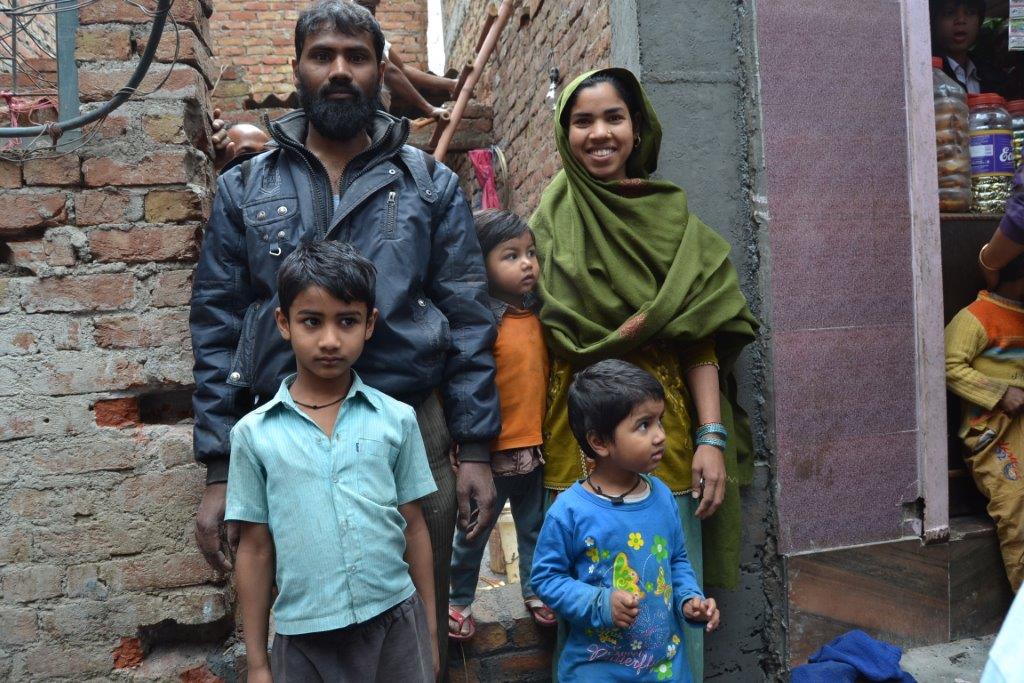 Most of the projects are created using micro financing, where the supported families will return the money over time. The money returned will again be used to build another house for another family. So your contribution through B1G1 will be leveraged to support many families. To date, Habitat for Humanity India has helped over 50,000 families – or about 250,000 people across 17 states in India – by providing access to safe, secure and decent housing. Farheen shared with us,
India had a housing shortage of nearly 74 million housing units in 2011, according to the National Housing Bank, the majority of the housing shortfall is in the rural areas. One in every five rural dwellers lives in 'katcha homes', which are structures made of mud, thatch, grass or other non-lasting natural materials. In urban areas, the poor can be found living under bridges, on pavement, train tracks, highways and canals…as well as in crowded slums.
Each year, HFH India hosts between 30 and 50 international teams of volunteers who come from the US, Europe and Southeast Asia. Staff members from locally based companies also take part in various construction projects around the country. And for the last decade or so, Habitat for Humanity in India has been helping families rebuild and recover from disasters.
The most recent and very memorable such event was in February of 2012, when Habitat India distributed 1000 emergency shelter kits to assist families whose homes were badly damaged by Cyclone Thane along the northern coastline of Tamil Nadu. Farheen Jamal says that he and his colleagues at Habitat for Humanity in India have a goal:
We hope to support 100,000 families in their dream of living in a safe and decent house by 2015 under IndiaBUILDS, which is a World of Hope Campaign. Our vision is of a world where everyone has a decent place to live.
They're doing it too, with a little help from a few celebrities – and people like you through B1G1.
---