ENHANCING CHILD EDUCATION ONE BICYCLE AT A TIME
This Life Cambodia is a community development organisation that focuses on 3 practice areas in Cambodia: children and families, education, as well as and community research and consultancy. It has also been a B1G1 Worthy Cause since 2013. Through its programs, This Life Cambodia addresses the most challenging situations and provides solutions such as income generation support, health allowances and advocacy for young adults in prisons. Their programs have made a huge difference in Cambodia – impacting every age group, including children, families and elderly people.
Among the 3 practice areas, This Life Cambodia's biggest focus is education, especially in the middle school level. Currently, on average, only 40% of students finish Lower Secondary Education programs every year. Apart from poor school conditions and the lack of textbooks, children and families in Cambodia also face the issue of transportation, especially if they are located further away from schools. If a child finds it difficult or dangerous to get to school, there is a markedly higher likelihood of dropping out of school or getting injured on the way.
A SIMPLE SOLUTION WITH GREAT IMPACT
This Life Cambodia found a solution that can contribute not only to education programs but also to everyday life activities.
To ensure that all children can get to school easily and safely, the organisation provides bicycles for families in need. With these second-hand bicycles – that are still in great condition – students save significant time in traveling to and from school.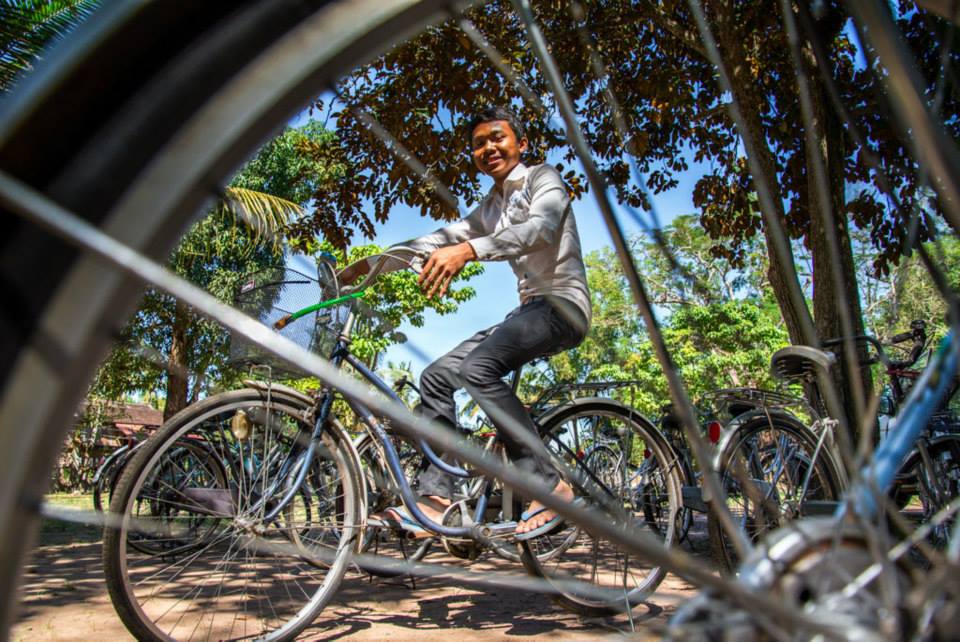 Moreover, after school and on weekends, their families can use these bicycles to travel to other villages to sell their goods. This allows the families to increase their income, reduces the pressure for the students to drop out of school, and contributes to stronger families on the whole.
The combined effort from different projects by This Life Cambodia has resulted in an aggregate decrease in dropout rates of 30.35% across 11 participating schools in 2017.
SUPPORT PROJECTS BY THIS LIFE CAMBODIA AND HUNDREDS OF OTHER GREAT CAUSES BY BEING A PART OF THE B1G1 BUSINESS FOR GOOD MOVEMENT.
---