BEYOND WORDS… THE IMPACT OF THE B1G1 GLOBAL CONFERENCE 2018
It's hard to find words to express our feelings after what people are calling 'an incredible Conference'. It really is beyond any words.
All we can say for now is this:
THANK YOU FOR BEING PART OF IT, AND THE AMAZING MOVEMENT THAT B1G1 NOW IS.
We have together created 257,840 GIVING IMPACTS through this Conference which include:
95,645 days of tuition classes to disadvantaged girls in Cambodia
38,258 days of support to keep a family together in times of poverty
19,129 days of education and training given to children at risk
76,516 days of business training to women in need in Malawi
4,404 days of access to life-saving water to families in Ethiopia
1,679 days of access to a safe house for a child saved from sexual abuse in Nepal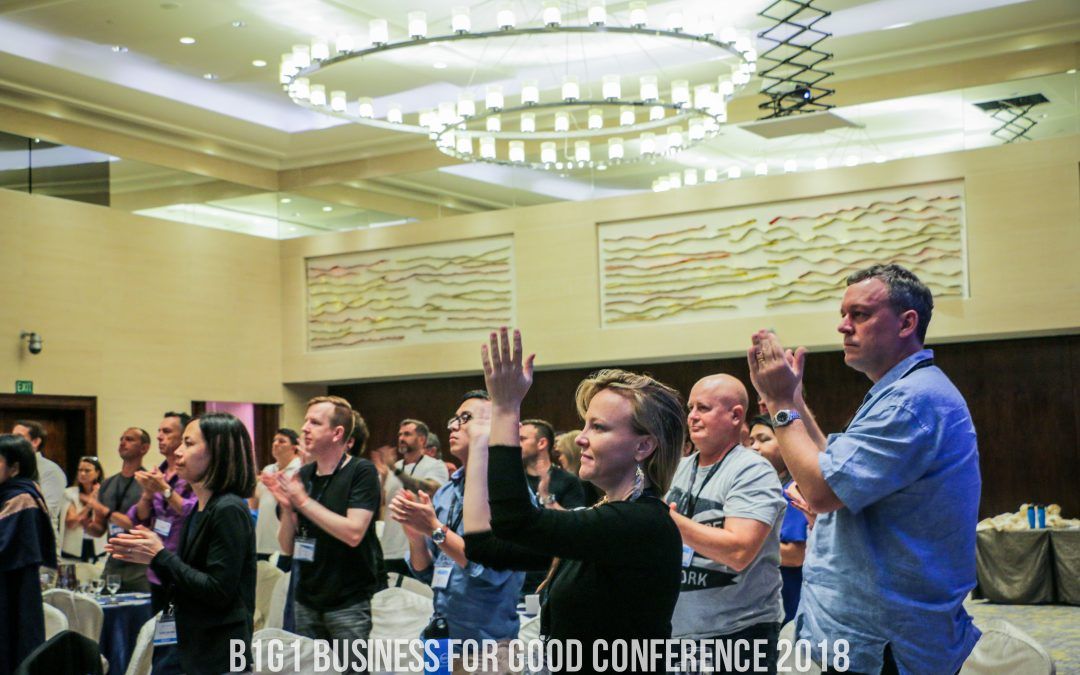 And on top of that, we've also planted many trees to offset the printing resources, saved more than 1,000 plastic bottles by asking the hotel to change their procedure, converted team-building activities into impact-creating activities… it was fun, insightful, meaningful, moving and life-changing.
So many people told us about the ideas they exchanged with each other, the tears they shed together and the deep sense of connection they shared during the 'what seemed like a lifetime' 2-day conference. And something like this was the most common comment:
"I'VE BEEN TO A LOT OF BUSINESS EVENTS/CONFERENCES AND I HAVE NEVER BEEN TO ANYTHING LIKE THE AMAZING EVENT YOU HAVE PUT ON THAT I HAVE BEEN LUCKY ENOUGH TO BE A PART OF."
For all of us on the B1G1 team, it's still hard to express what it was like to host such a Conference. We miss it (and we miss you) already.
Here's a 1-minute video that captures some of the memorable moments during the conference:
If you didn't get to attend this one, please make sure that you'll be at our 2020 Conference in Hanoi which was just announced last week and it's already half-filled.
When you register for THE NEXT B1G1 CONNECT PLUS WEB EVENT you'll be able to hear all about the initiatives that were announced during the Conference.
Once again, thank you from all of us for being part of this amazing giving community.
We look forward to creating another stunning and impactful conference with you in 2020!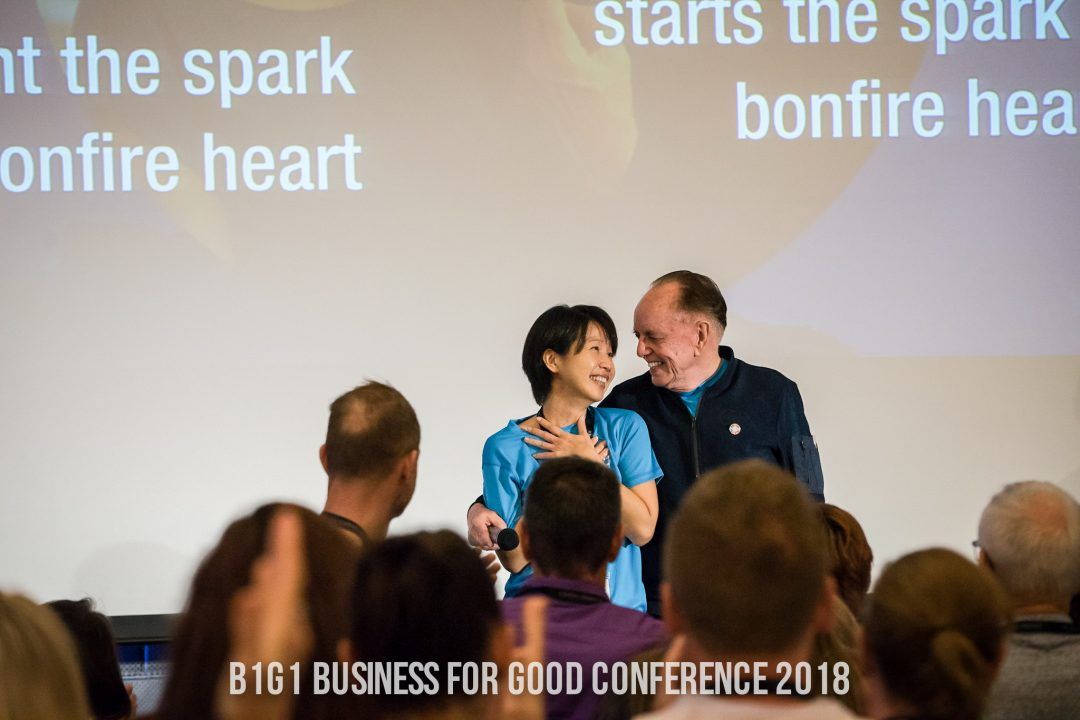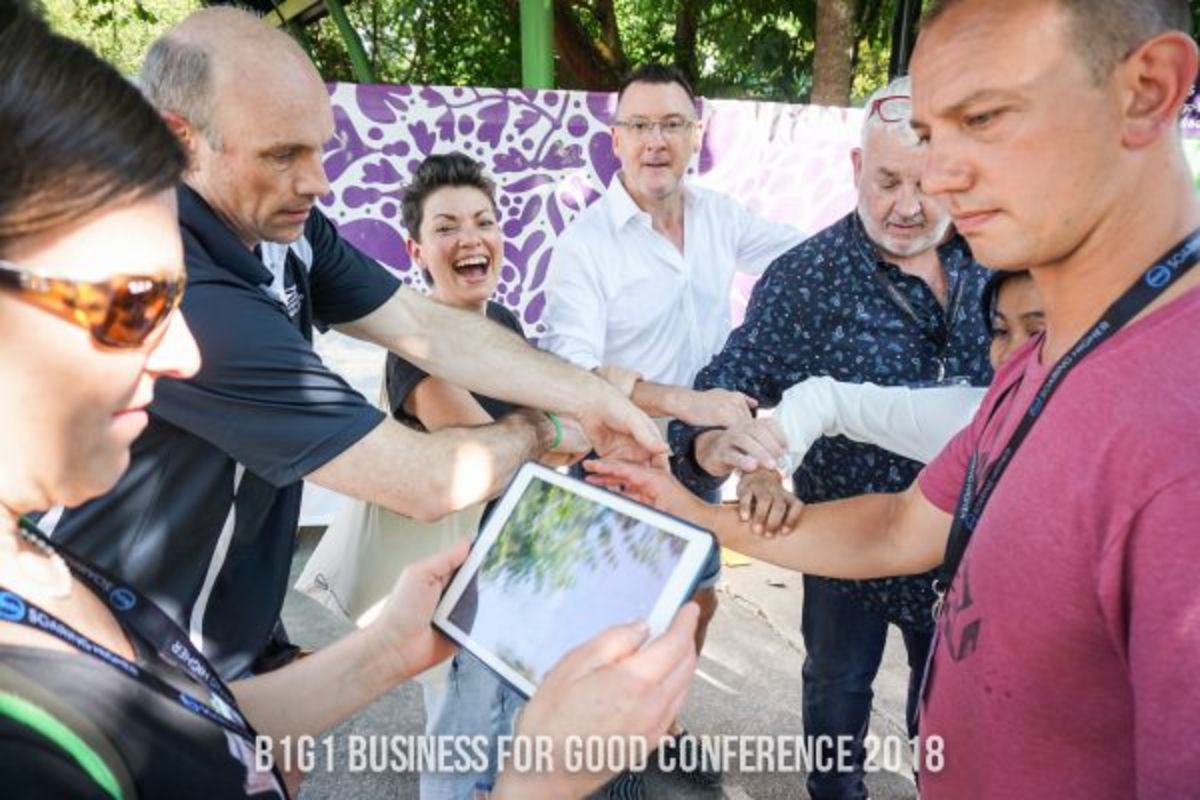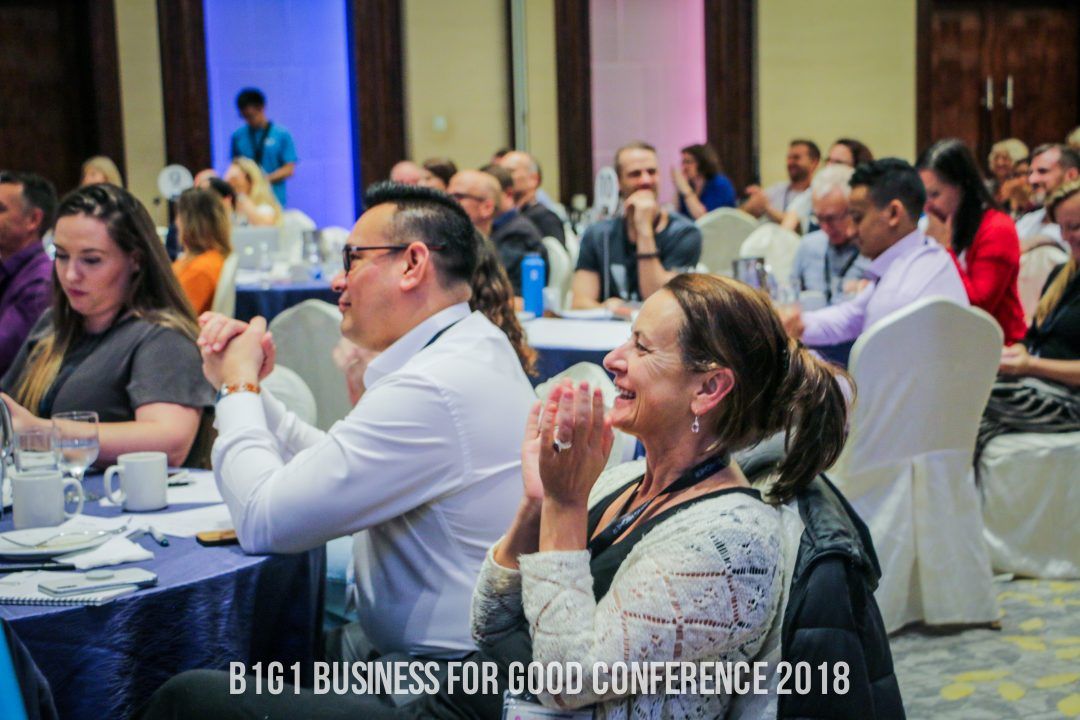 ---
BONUS: Here's a condensed version of some of the feelings shared during the intimate dinner that some of the delegates chose to come to:
HAVE A STORY IDEA?hello@b1g1.com