Paid By the Seedling - Solving Healthcare and Environmental Issues
Good health is an essential resource for living a full life.
Unfortunately, according to WHO, about half the world population does not have access to essential health services.
Knowing the importance of providing accessible and affordable healthcare, one organization in Borneo, Indonesia came up with a plan – to provide healthcare services to the local communities in exchange for a very special form of payment, one that supports the protection of the rapidly declined rain forest in Borneo.
THE SEARCH FOR THE PERFECT SOLUTION
The Borneo rain forest is an ecoregion on the large island of Borneo in Southeast Asia.  Approximately 10,000 plant species, 380 bird species, and several mammal species are living in this lush environment. However, due to illegal logging, hunting, and conversion to commercial land use, these forests are seeing a rapid decline over the past years.
Our Worthy Cause – Health in Harmony recognizes that the local and indigenous communities are the potential guardians of the precious environment. But these communities could not provide for themselves and afford basic healthcare without engaging in illegal logging since healthcare services in this part of the world are scarce and extremely expensive. In addition, due to the lack of alternatives, they have no choice but to use the 'slash and burn' practice. This contributes greatly to forest fires that destroy hectares of greenery year after year.
Understanding that deforestation and lack of access to basic healthcare are both severe issues that need to be tackled, the team at Health in Harmony started their quest to find the perfect solution that could potentially solve both issues at once.
PUTTING PIECES OF A PUZZLE TOGETHER
Through various meetings with the local communities, Health in Harmony found a very unique approach that put all the pieces of a puzzle together. Through partnering with another organization in Borneo, they run a clinic that accepts alternative payment methods, such as seedlings or manure. In addition, patients from villages that reduce illegal logging enjoy up to 70% discount on healthcare services.
Over time, the organization developed a full-blown social-economic program that supports the local communities. Apart from providing healthcare services, they also provide agricultural training to farmers so they can produce surplus without resorting to traditional destructive farming practices.
This opens the door to a happier and healthier future for many – one of them is Pak Didin.
MEET PAK DIDIN
Pak Didin is originally from West Java, Indonesia where he worked as a farmer. He moved together with his wife and three boys (12, 19 and 24) to Sukadana, Indonesia 16 years ago after receiving an offer from his cousin to come and farm his land.
Sukdana is close to a clinic run by Health in Harmony, so Pad Didin frequents the clinic. He shares with us his experiences with this innovative approach to health care.
An interview by Shayma Shamo.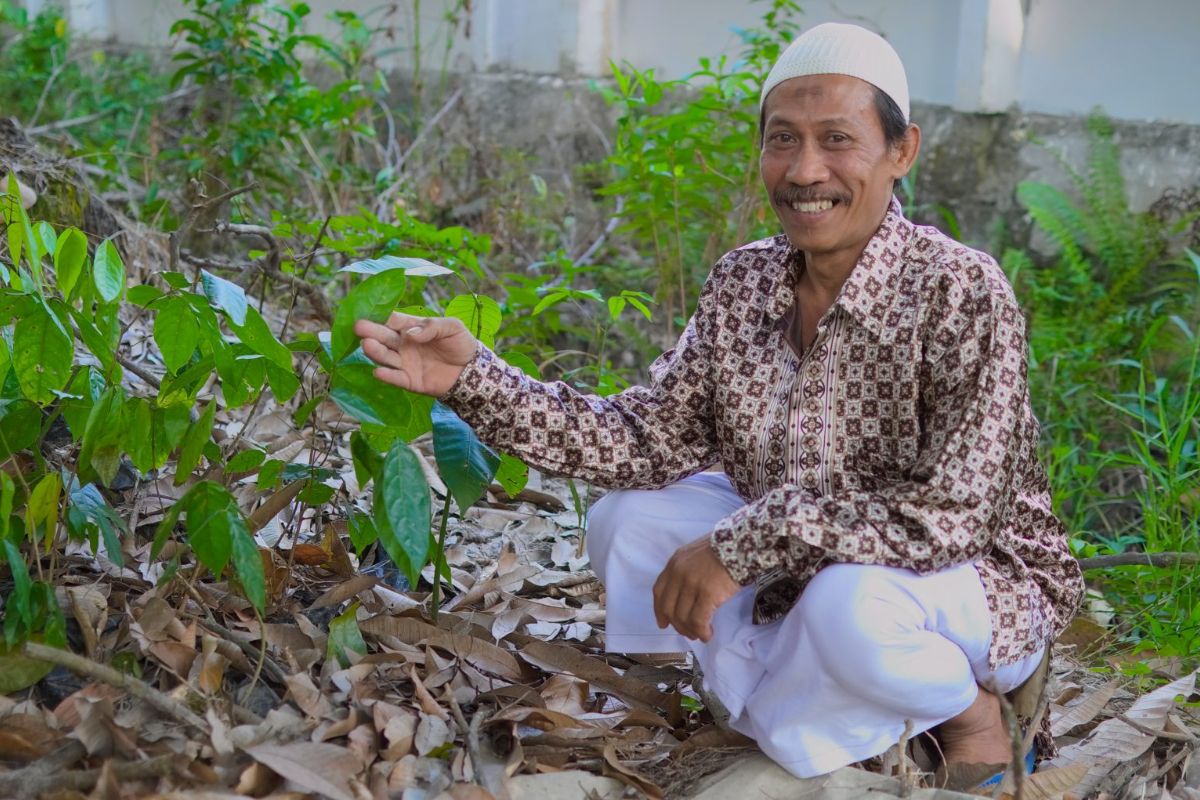 WHY DID YOU COME TO THE CLINIC RUN BY HEALTH IN HARMONY?
I came because I can pay the easy way – either by giving seedlings or manure, or working for the Clinic's organic farm. I also enjoy the services here. The clinic provides good service and their doors are open 24/7. They are one of the best.
HOW DID YOU PAY FOR THE SERVICES AND TREATMENT YOU RECEIVED?
I always pay using their special payment programs. I used to pay using manure but I sold my cows and now I pay using seedlings. I mainly pay using durian and jackfruit seedlings that I grow. There are two fruit seasons where growing seedlings are good. However, it is not a problem because if the seedlings have not grown or I don't have seedlings yet, I can tell them to wait for the next fruit season to make my payment.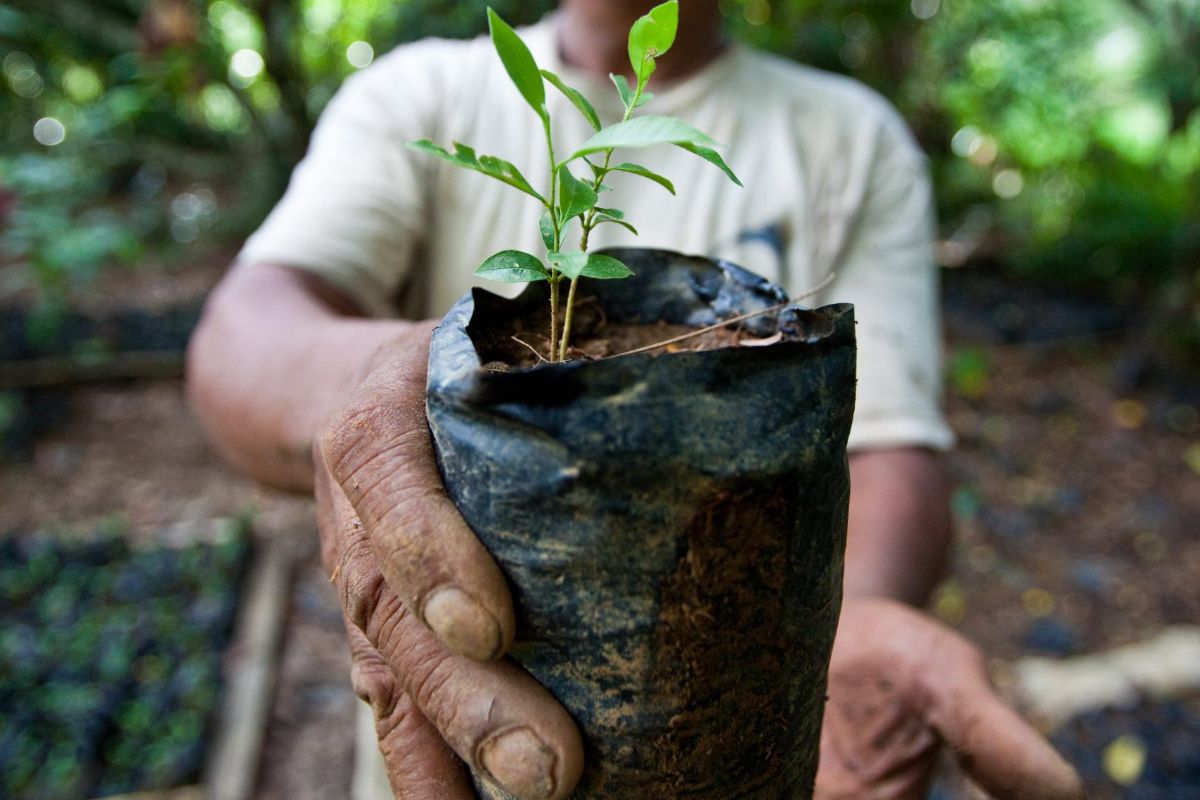 HAS THIS CLINIC AND THE OTHER PROJECTS RUN BY HEALTH IN HARMONY CHANGED THE COMMUNITY?
Before Health in Harmony there was a lot of unemployment, now many people are employed thanks to the projects they have implemented. Health in Harmony has helped the community and the forest around the community.
You can find many projects such as providing business training for former loggers or training in sustainable farming and many more amazing projects right here: https://www.b1g1.com/wcu_partner/204
WHAT WAS HEALTH IN HARMONY LIKE AT THE BEGINNING?
When they first opened their doors, there were agreements and disagreements. However, they kept an open mind, which allowed Health in Harmony to grow. Time after time they continued to prove themselves to be helpful and beneficial to the community. It not only helped the community with its healthcare but also with its programs. These programs have helped the forest and youth employment in the area.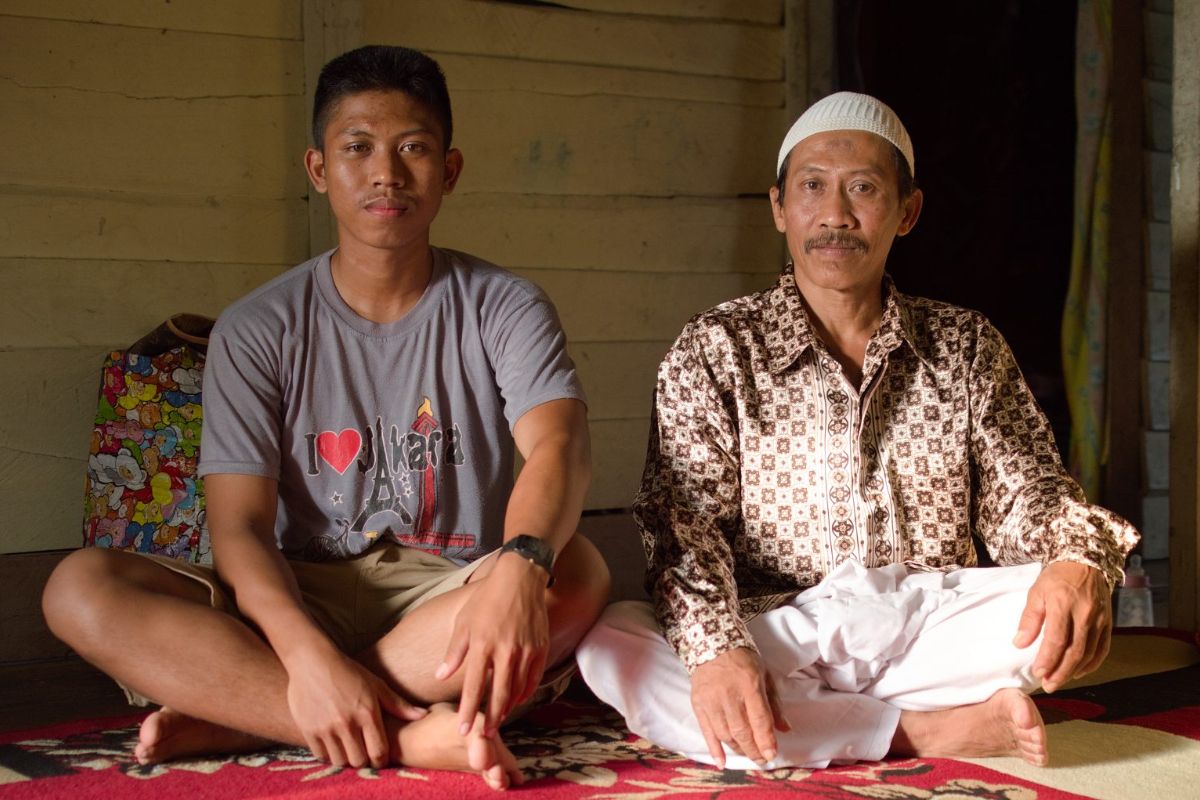 IS THERE ANYTHING ELSE YOU WOULD LIKE TO SHARE?
Thank you for helping me and my family, not only with healthcare but also helping my son get a scholarship to study optometry in Jakarta for three years. I hope that Health in Harmony will grow more and provide more opportunities for youth to succeed.
---