6 Ways to Achieving Even More with Your Year Goals
We love a good cliché, particularly this one as we look at 2020:
What the new year brings to you will depend a great deal on what you bring to the new year.
– Vern McLellan
Getting a new laptop, meeting new people, taking new holiday experiences… There's always an element of excitement whenever we talk about "new".
Similarly, the new year thrills us with the prospect of new beginnings. It's a chance to start afresh, to switch up new routines and set new big hairy audacious goals (BHAGs). You might have already set up your personal and business BHAGs and put them in motion – but if you haven't, well… fret not: the year has just begun!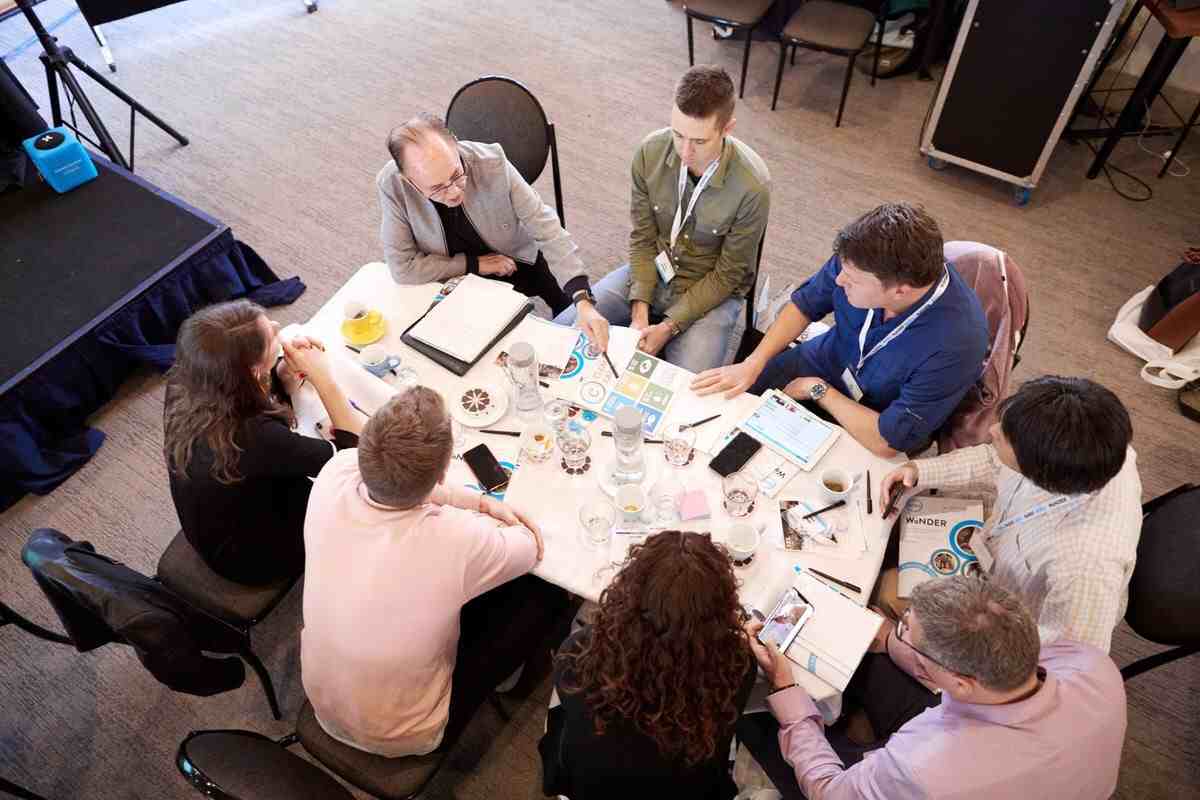 What we bring to the new year is driven by the end in mind.
Traditional goal setting in business focuses on improving the bottom line, achieving exponential growth or attaining greater market share – all necessary quantitative metrics for the growth of any business.
But increasingly, we're seeing more and more businesses with unique qualitative goals – goals that don't seem to directly influence the metrics that traditional business theories teach us. See for yourself if these ideas might be something you envision for your business too:
1. FOCUS ON RELATIONSHIPS – NOT JUST CLIENT RELATIONSHIPS.
Often overlooked in the order of priorities is the relationship within your team and anyone that plays a part in creating your business. It's no surprise that the number one core value of the world-renowned hospitality group, Marriott International, says this:
"Take care of your associates and they will take care of your customers."
Set some KPIs that focus on measuring the improvement in terms of relationship with your clients and your team – be it customer retention or employee turnover rate. It doesn't matter even if you're a startup or solo-preneur with a freelancer or temporary contractor – you'll be surprised at how caring for them and improving the company culture improves other KPIs as well.
2. DO YOUR PART, THEN PLAY A BIGGER ONE – HELP OTHERS SEE THEIR PART IN SAVING OUR PLANET TOO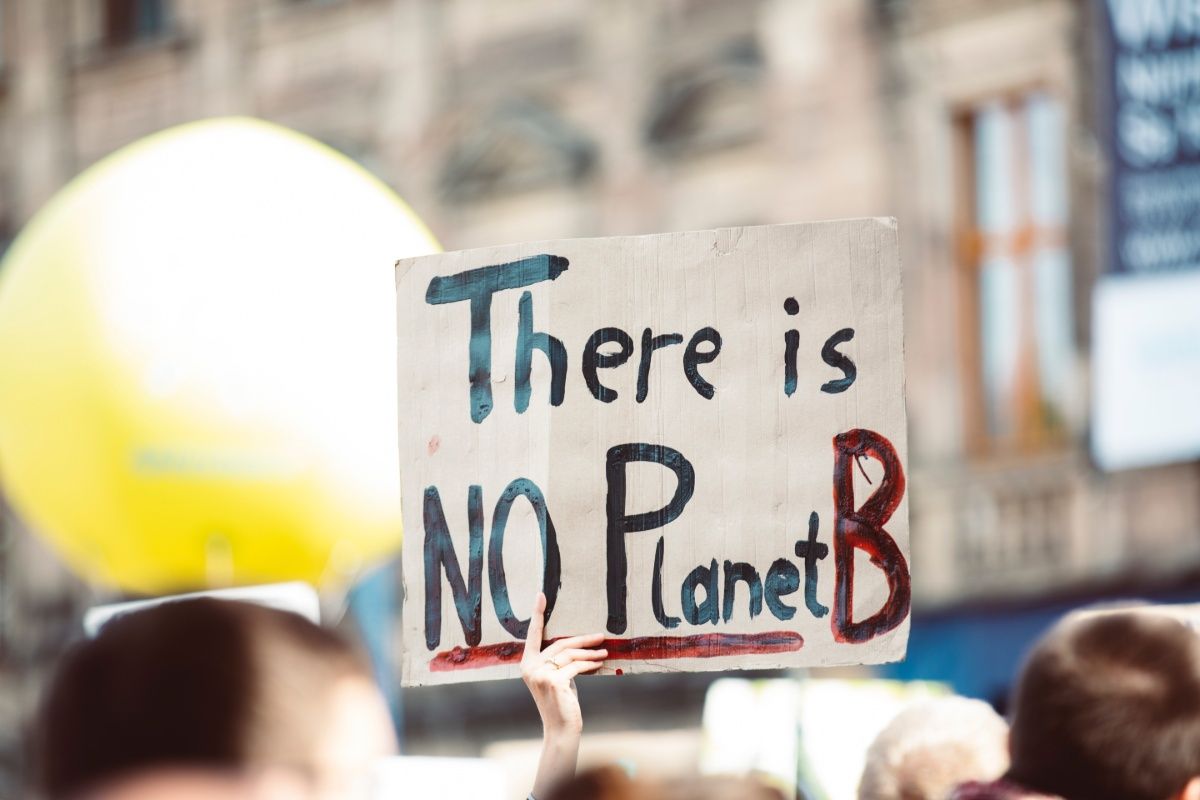 With the heightened awareness on climate change in recent years, businesses have a greater responsibility to reduce and offset the negative impacts of their operations. While this applies to every individual, sustainable and impact conscious businesses are now not simply a "nice-to-be" but the differentiating factor for consumers and other business partners more than ever. If you're new to this, start small by setting a goal to reduce energy consumption in your company, and then expand it later to other areas by offsetting your carbon footprint (e.g. business travels, utilities).
3. CREATE MORE OPPORTUNITIES TO BE INVOLVED IN YOUR COMMUNITY
An increasing number of businesses are offering volunteer leave days for their employees, as well as setting aside budgets to give back to important causes. If you're unsure which is the right organization for you, you can partner with 3rd party platforms that help with vetting charities and set up a regular contribution. If you're a B1G1 member, go a step further and give your team individual employee accounts so they can give themselves and have your company match or reimburse the value accordingly.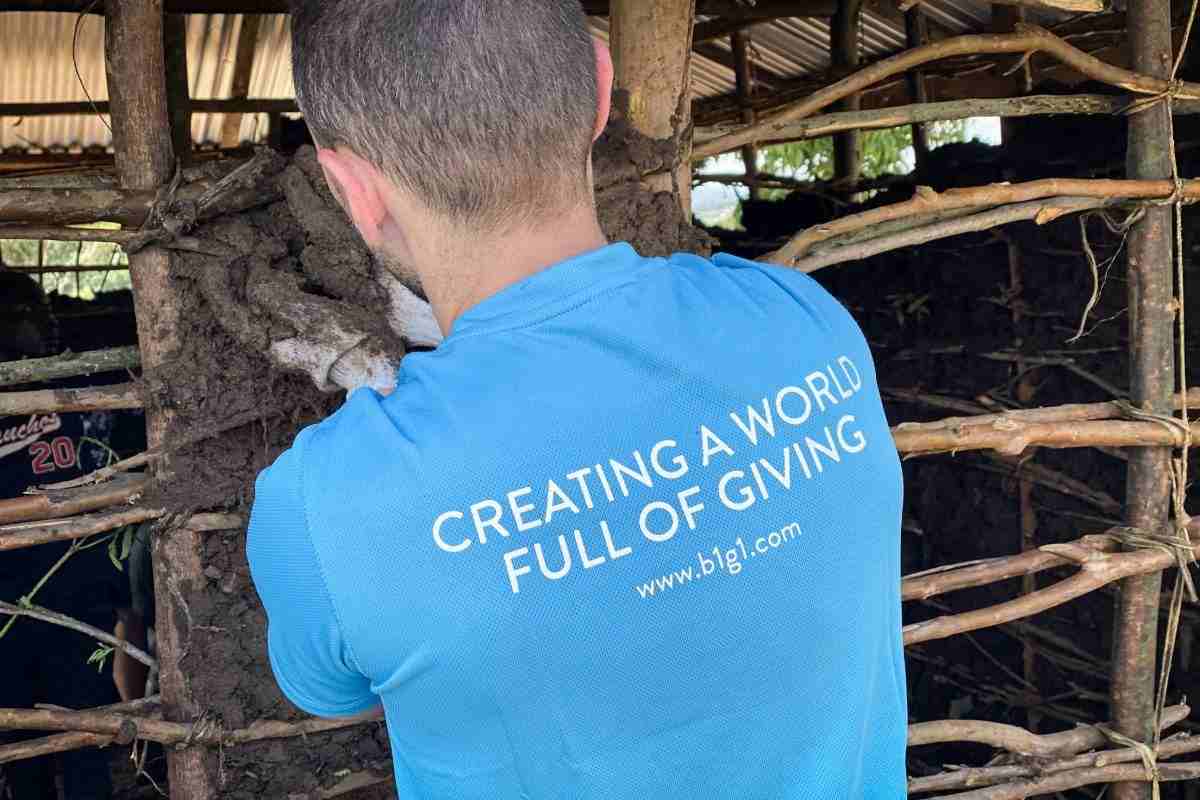 4. ALIGN YOURSELF WITH THE UNITED NATIONS SUSTAINABLE DEVELOPMENT GOALS
With countless issues and disheartening news we hear happening around the globe every day, it's understandable that we feel helpless at times. But we can all take the first step and align our businesses and personal actions with the needs and issues of our world, so every action takes on meaning and impact. With 10 years to go to the 2030 deadline of the SDGs, your efforts in any of these issues make a crucial difference. If you've not heard about the SDGs, find out more here.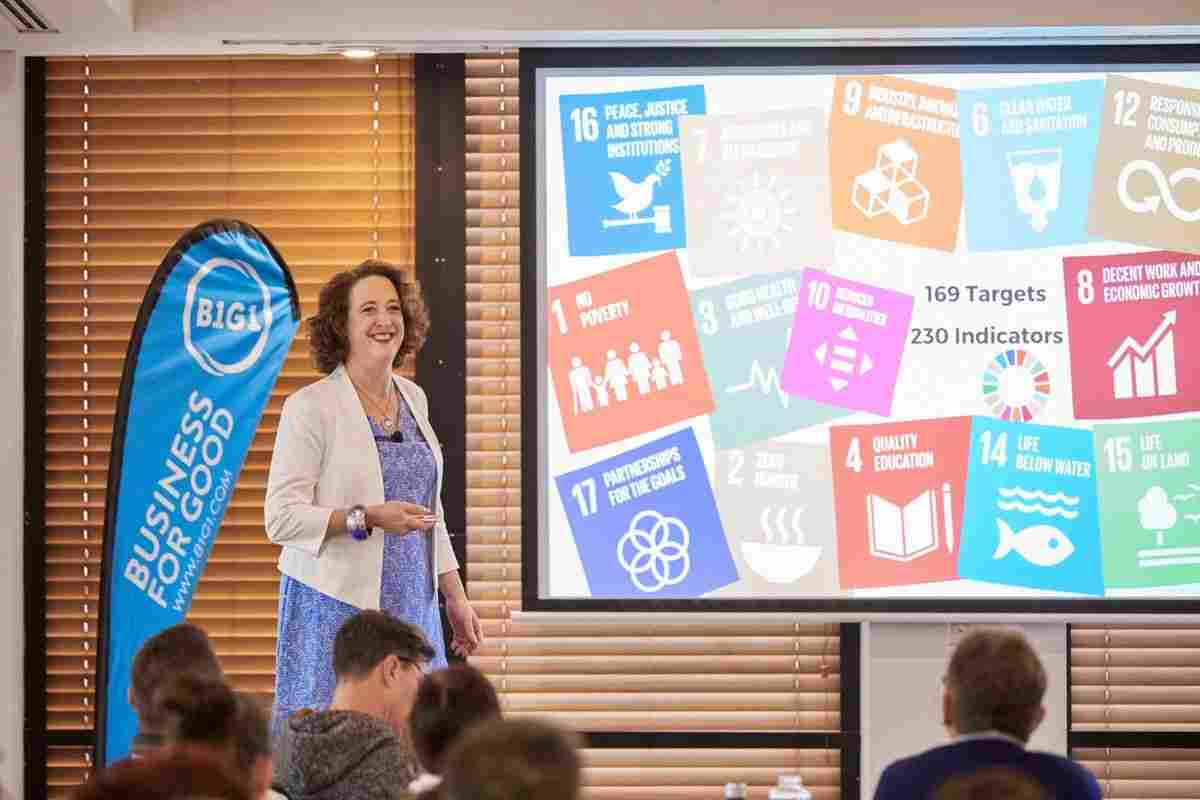 5. BETTER YET, LET'S COMBINE ALL THE IDEAS ABOVE
Get each team member to choose an SDG that they're passionate about, then align their personal/departmental KPI with the respective SDG. Empower them to take ownership of the impact they can create with their work through giving the B1G1 way and have a company day out to support local and global charity causes whenever possible. A business that does this beautifully is Basic Bookkeepers, an incredible giving B1G1 Business.
6. EMBED YOUR GIVING GOALS INTO YOUR BUSINESS KPI AND VISION – DON'T MAKE IT A SEPARATE PIECE OF YOUR BUSINESS
A long-term vision gives you and everyone in your team a more aspiring purpose to work towards. Inspire CA is a B1G1 Business that indeed, inspires and does that. They've combined their business KPI with giving goals by paying it forward for every achievement they make, large or small. The result? Their team raves about their company and all it stands for, giving back in every project and KPI within their day-to-day work.
BONUS: HOW TO STAY COMMITTED TO YOUR GOALS THROUGHOUT THE YEAR
Setting up a BHAG is thrilling, and the celebration of its achievement and fruition gives us a deep sense of accomplishment. But we also completely understand the difficulty of the "middle" – the struggles and resistance that seep in as we work towards its achievement. They could be other business or family priorities, things that push our focus into a myriad of different directions. So we thought it might be helpful to have a few tips to align your goals throughout the year:
1. MAKE IT VISIBLE – REALLY VISIBLE
Put it on your website, in the office on a huge whiteboard, review it first thing on your monthly team meetings. The point is to make sure your clients and team are always looking at the greater purpose they're all, directly and indirectly, playing a part in, so you can all work towards it together.
2. LESS IS MORE
Have one single BHAG (e.g. achieving 200,000 giving impacts) and choose a maximum of 5 projects at any one point in time. The point is to make it simple for anyone on your team to know what your company stands for and what its impacts are so they can share it easily!
3. SET UP PERIODIC REMINDERS
If you're the type that tends to forget, set a calendar alert every month to check on the goals and how you've progressed towards accomplishing those goals. For B1G1 Members, you can set that up on your account too to receive automatic reminders.
---