12 COMPANIES WITH GIVING MESSAGES THAT SPEAK TO YOUR HEART
With so many businesses choosing to give back in a variety of ways these days, here are some of them that stand out in the crowd with their unique giving messages: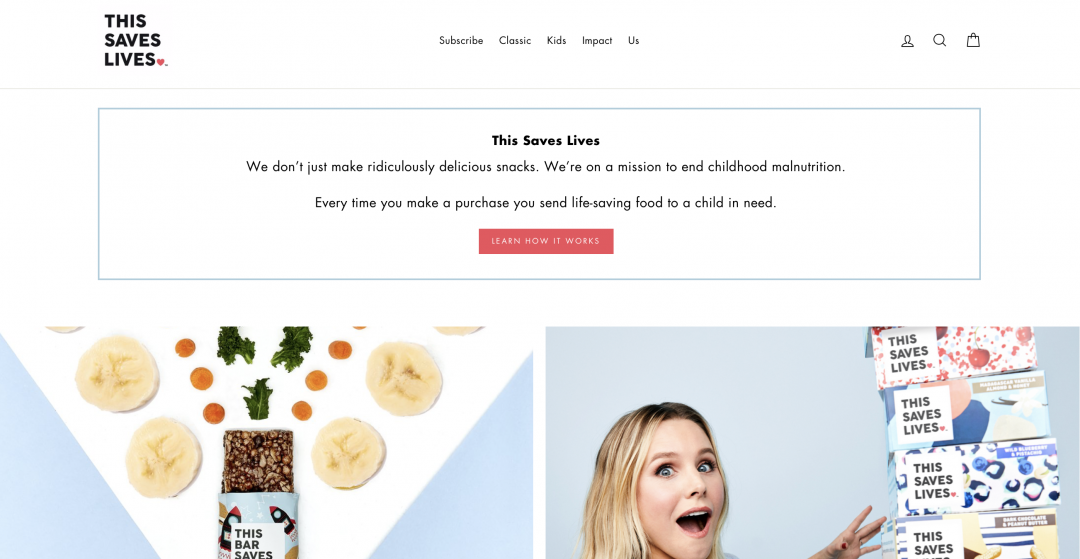 What a name!
This granola snack bar company was founded with the mission to combat the common but preventable issue of malnutrition. Offering a variety of flavors and a special range for children, their non-GMO, gluten-free, kosher snack bars contain a mix of nuts, seeds, dried fruit, crisp rice and toasted oats. And the best part – every purchase sends a packet of life-saving food to a child in need. This food packet contains ready-to-eat peanut paste full of vitamins and nutrients, specifically made for children six months and older with severe acute malnutrition – only three packets a day for eight weeks can help a child progress from being severely malnourished to completely healthy.
This business is indeed saving lives.

ROMA's brand name comes from the word 'amor' (which means love) spelled backward, representing its primary motivation as a business. Their mission? To give poverty the boot. Merging fashion with philanthropy, ROMA gives a new pair of rain boots to a child in need for every pair that they sell.
Citing the provision of safe and durable footwear as a basic need, ROMA decided that the versatility of rain boots enabled their recipients to stay clean, be protected from parasites and harsh climates and best of all, play!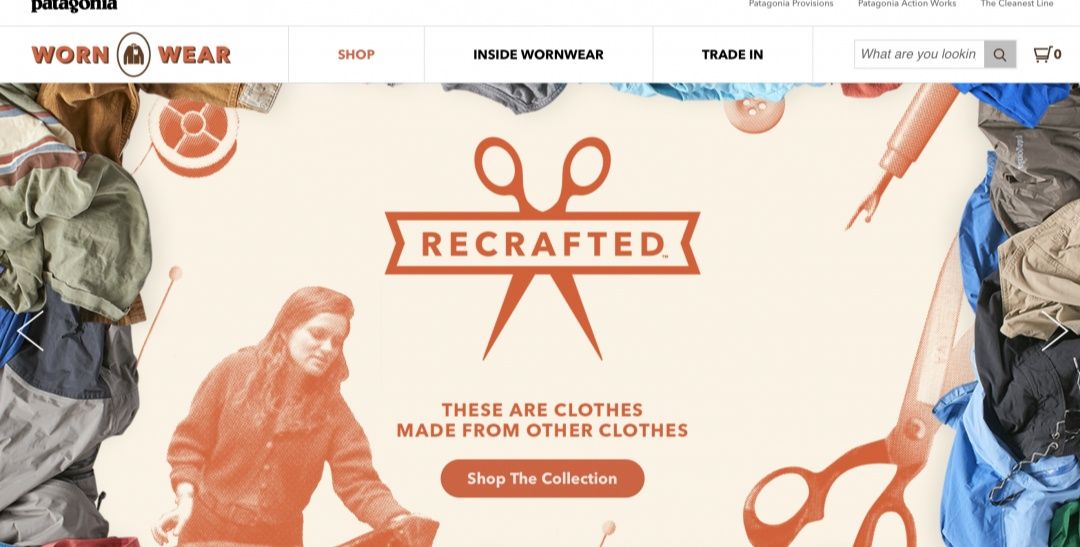 A company that prides itself on sustainability, Patagonia has a Worn Wear department working to reduce the carbon, water and waste footprints related to the discarding of still-usable products and purchase of new ones.
On top of committing to making high-quality and durable products so that customers don't have to buy more, Patagonia encourages its customers to repair, share and recycle their gear instead of buying new ones. Its website gives clear care guides for various products and provides a platform for their customer community to share repair tips for various products.
Customers are also allowed to trade in gear that is in good condition and still functioning well for store credit. In addition, Patagonia's ReCrafted collection is an apparel range where products are made from repurposed materials into unique new garments.

The founders of Ivory Ella came together with a shared desire to make a difference in the world. The cause they decided to focus on? Elephant conservation!
Recognizing their intelligence and the important role that elephants play in maintaining the biodiversity of the ecosystems in which they reside, Ivory Ella commits a minimum of 10% of their profits to organizations such as Save the Elephants, whose mission is to secure a future for elephants in harmony with people. These organizations put their efforts into sustaining elephant populations by preserving their habitats and raising awareness and appreciation for these gentle giants.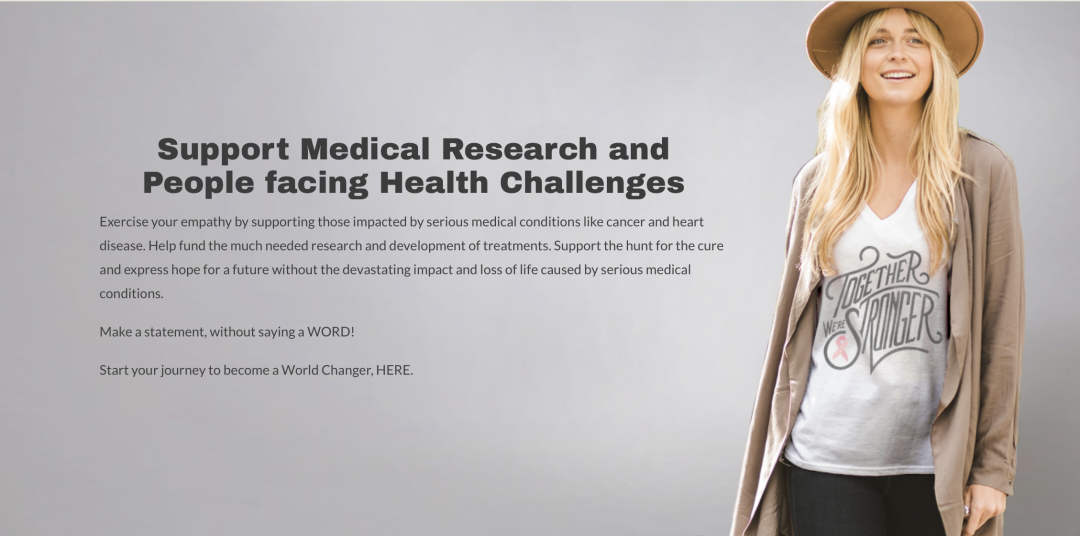 This apparel company retails products that result in direct donations to charity organizations and allows its customers to be advocates for their chosen causes at the same time.
Their 7-day campaign model works like this: each week, the company focuses on a different non-profit. They design a unique limited-edition T-shirt for this featured non-profit and $7 from every shirt purchase goes towards that week's cause.
With 52 campaigns per year and 7 causes they support, customers can support the causes close to their hearts through their purchases. Furthermore, these shirts are printed with designs that trumpet the causes which they support, allowing customers to proudly advocate for their pet causes through their fashion choices.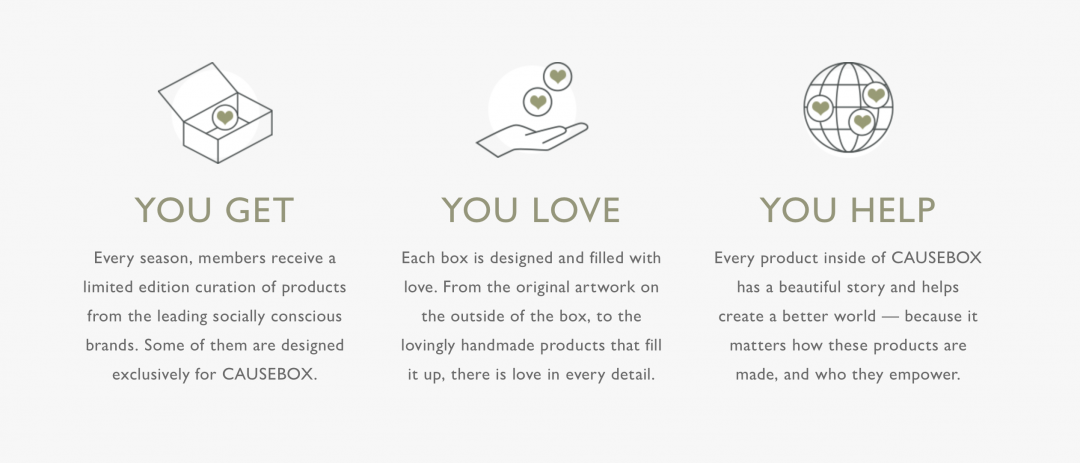 Here's a subscription box that delivers goodies that inspire. Causebox curates ethically and sustainably-made items with their artisan partners for their quarterly subscription boxes with products made exclusively for Causebox.
In addition to creating meaningful opportunities for at-risk women across the globe, they also give to different charities every season. Their Artisan Direct product range is part of their effort to invest in long-term impacts and they do so by working with chosen artisan groups on an ongoing basis. Each item in the subscription box helps make a positive impact in the world in its own way, and a mini-magazine is included in each box to share the stories of their impacts.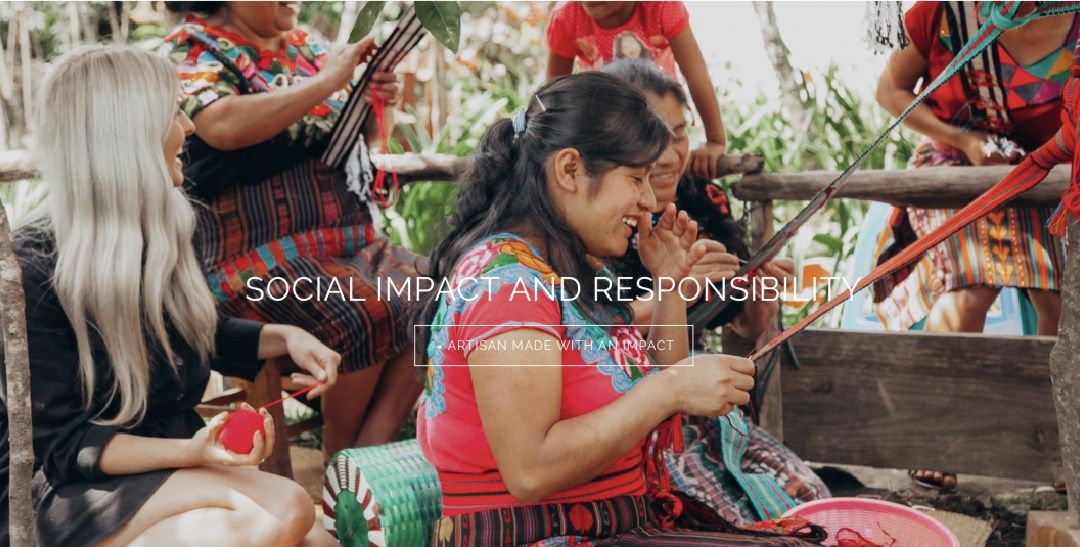 This company chose to carry out ethical trade very differently from most other companies, firstly by locating their company close to the community where the local artisans who produce their products live. In doing so, Hiptipico is able to cultivate honest and trusting relationships with their partners, supporting the local way of life and empowering their artisans.
Local artisans are allowed to set their own prices and Hiptipico ensures that they receive training, support and fair wages. Their female artisans have the power to choose when and where they work, while male leather workers are similarly empowered to produce at their own pace. Aware of the precarious circumstances surrounding poverty, Hiptipico also provides emergency funding for medical bills, schooling fees and personal financing for their artisan partners.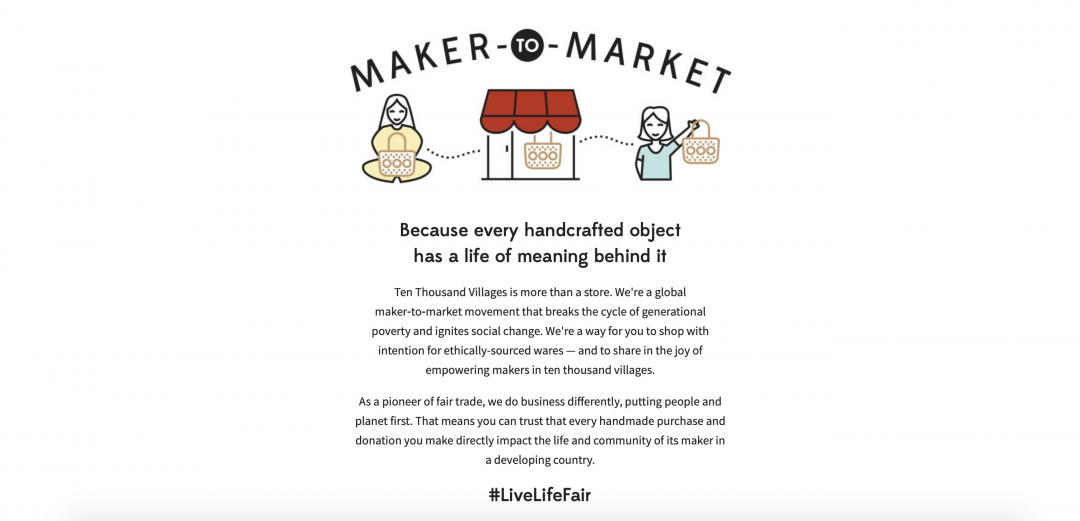 A founding member of the World Fair Trade Organization, this company believes that growing financial stability is one way to address the root causes of global poverty. It prides itself on being a global maker-to-market movement that allows customers to shop for ethically sourced products while sharing in the joy of empowering makers in rural villages. Their ethical artisan investment model prioritizes the maker, committing to fair wage pricing, 50% payment upfront and full payment to makers before the products are shipped to remove all financial risks from the artisans.
Starting their company on a humble mission to reinvent the beach towel, this company's mission has since evolved along with its growth to pursue a greater one: to protect the oceans and save marine life.
Through using sustainable materials in the production of their items and the introduction of eco-friendly accessories in their product range such as reef-safe sunscreen, Sand Cloud invites their customers to do their part in fulfilling this mission as well. They also give 10% of all profits to marine conservation charities, supporting a variety of efforts surrounding marine conservation such as rescue and rehabilitation of sea animals, restoration of swimmable and drinkable water and environmental education.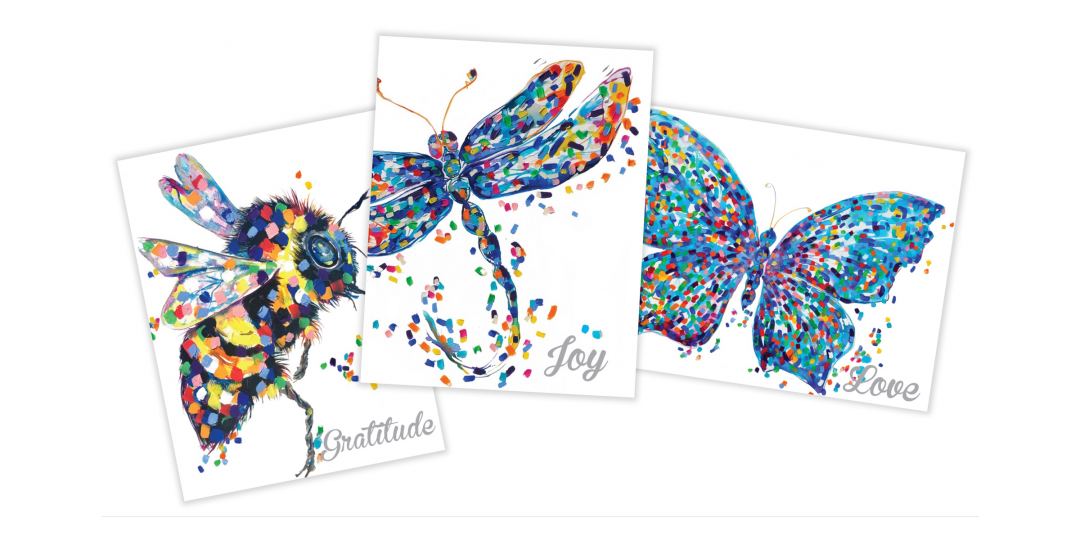 Here's an artist who brings joy to others through her work in more ways than one. In Tracey's words, Happy ART equals Happy HeARTS! Her mission is to bring smiles to the world through her inspiringly colorful masterpieces. But her efforts of paying it forward to others is perhaps the sweetest icing on the cake – every purchase creates an impact through a B1G1 project.
In addition, she's designed a series of gift cards that give a child in Cambodia access to a playground, school supplies to children in Nepal as well as giving the gift of sight to an individual in Indonesia. That's a gift that keeps on giving, literally.
Making a tangible difference isn't limited to businesses with physical products. Business solution services like The Exponential are making a real difference every day through their day-to-day operations and beyond. Driven by their mission to co-create scalable, impact-driven businesses, The Exponential puts giving at the core of their business model.
Aside from employing, training and empowering the local community in the Philippines, every service delivered for their clients is paid forward to a charity project in other developing nations aligned with the UN SDGs. To their team, #ImpactDaily is more than a campaign – it's a promise by the business to their teams and clients that everything they do together creates meaningful and sustainable change in lives around the world they may never get to meet.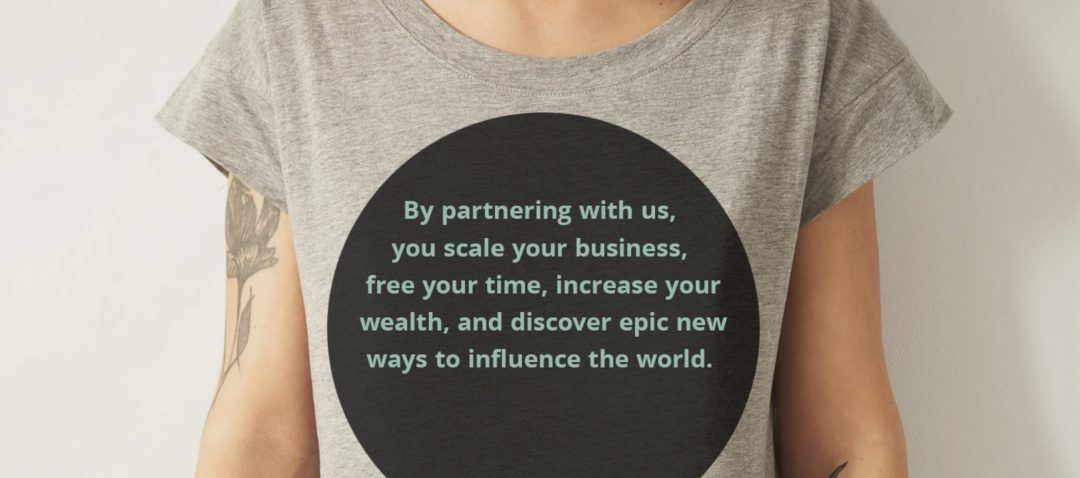 "Influence More" might not be the first catchphrase one might think of for a clothing manufacturer. Tshirtify is a clothing manufacturer and distributor with a unique philosophy centered around creating meaningful journeys with their clients and suppliers. They do this by giving on behalf of every client who works with them, tailoring each giving project to their clients' personalities. Clients who happen to be artists, for instance, can make an impact through art therapy programs. As their founder shares, it's not just about using sustainable materials in production, but ensuring every stage of production creates a positive impact in the world.
There are many ways for businesses to do our part in making a difference regardless of our business model, the types of products that we may be providing or the types of clients we may serve. And as we work on creating a better business, perhaps a new question to ask ourselves today is this: What more can we do to make the world a better place as well?
---