10 COMPANIES WITH THE BEST TEAM CULTURE BUILT AROUND GIVING
It can be common for businesses to dedicate a portion of their business towards giving – some do it through Corporate Social Responsibility, setting up a Pro Bono program or offering paid volunteer time. While the effort is commendable, this approach may lack a sense of connection to the teams and clients, especially if these programs are done on an ad-hoc basis.
Increasingly, we're seeing more and more businesses choosing different approaches – to integrate giving into their corporate culture, making it a part of their business.
Here's how some of them do it.
1. CLIF BAR & COMPANY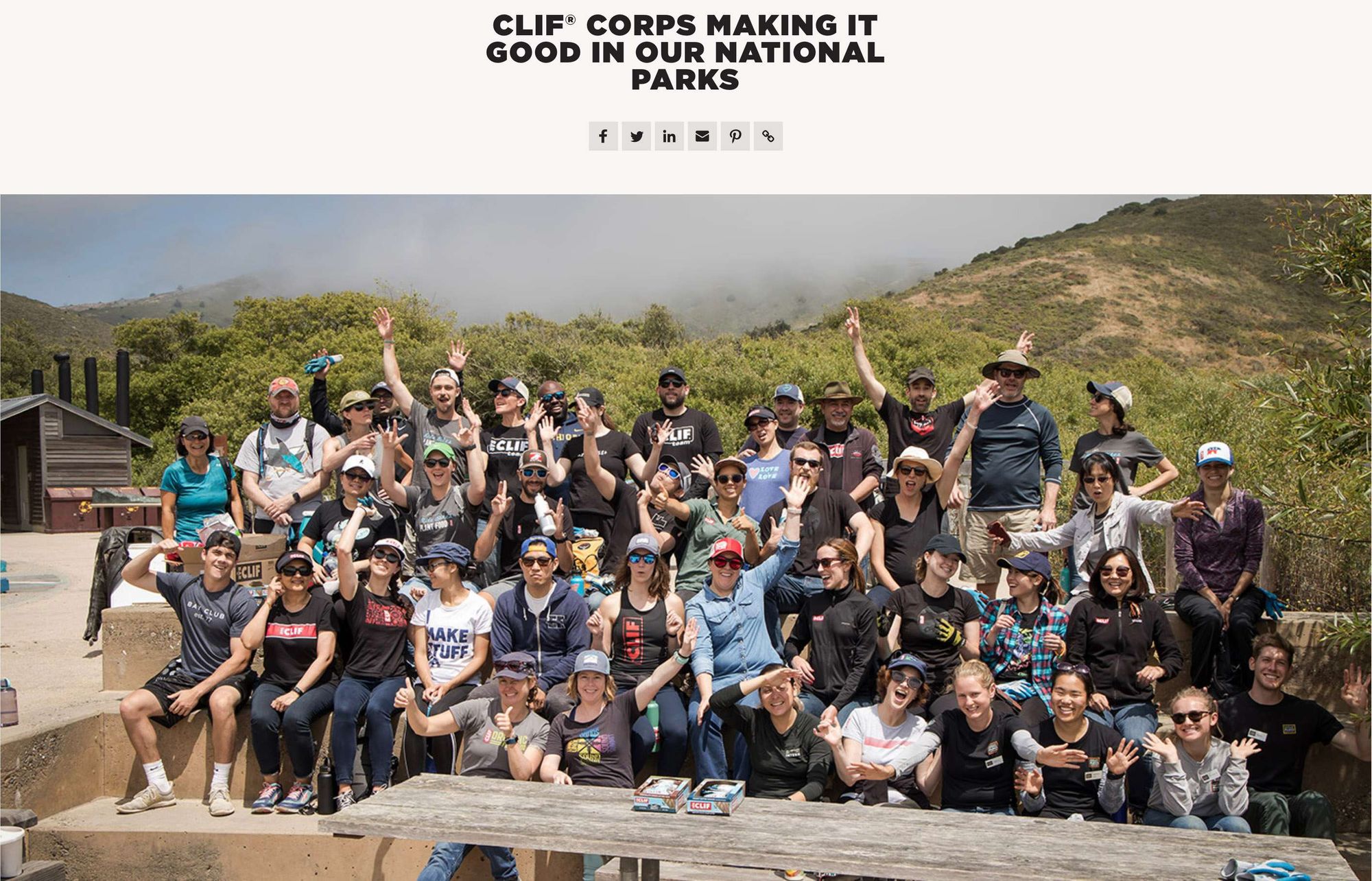 Clif Bar encourages their employees to volunteer for at least 20 hours each year, offering up to seven days of paid volunteer leave. This is just the tip of the iceberg when it comes to engaging their employees in giving. Clif Bar also matches employee cash donations to non-profits up to $2000 per year and encourages employees to donate up to 2000 of their snack bars annually to non-profits of their choice. Clif Bar's Cool Car and Cool Home program also reimburses employees for making eco-friendly choices with their commute and homes – that translates to up to $1500 a year for eliminating the use of a car from their commutes and $1000 for installing solar panels or better-insulated windows. These choices can even earn employees virtual points towards services like the onsite chiropractor.
2. SALESFORCE
Another company with philanthropy deeply ingrained in their company culture, Salesforce gives each employee (worldwide) seven days off annually to volunteer, with a bonus of $10 000 for its top 100 volunteers to give to a non-profit of their choice! They also encourage skills-based volunteering through their Pro Bono Program, which matches non-profits' needs to employees with the relevant expertise, helping these organizations become more efficient at no cost. Salesforce also supports employee giving by matching employee giving up to $5000. To date, Salesforce has given more than $168 million in grants and 2.3 million hours of community service.
3. ADOBE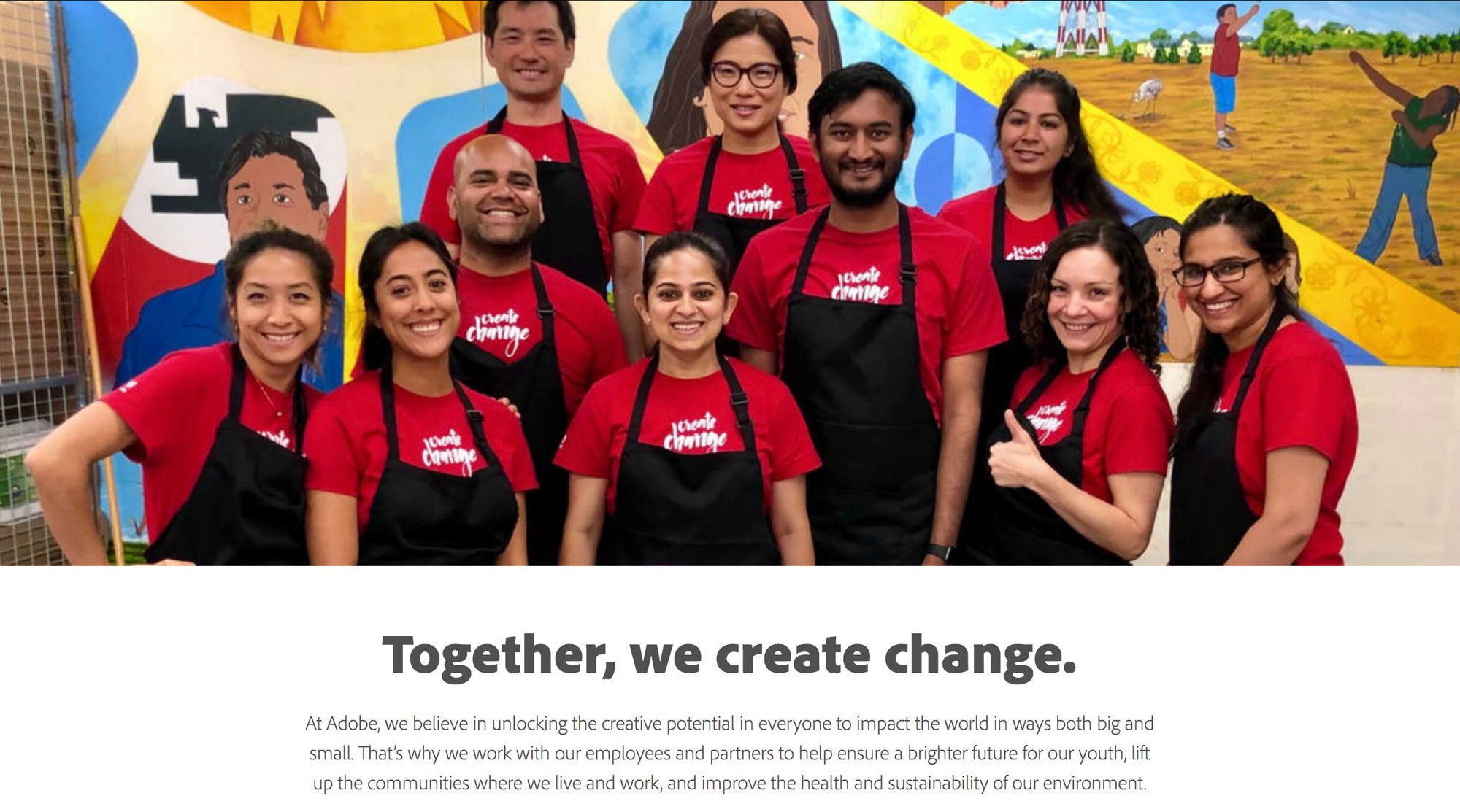 Adobe proudly supports their employee-directed programs that give back – namely the Employee Community Fund (ECF) and Pro Bono initiative. Each year, employees at participating sites vote on the most pressing social and environmental issues in their communities, and the local ECF grantmaking budget is dedicated to these causes. In their Pro Bono initiative, Adobe employees lend their expertise to non-profit partners and receive a $250 grant for every 10 hours they volunteer for the project up to $10 000. In addition, Adobe also trains employees to be effective board members for non-profit organizations and matches employee donations to eligible non-profits and schools.
4. OLIVER WYMAN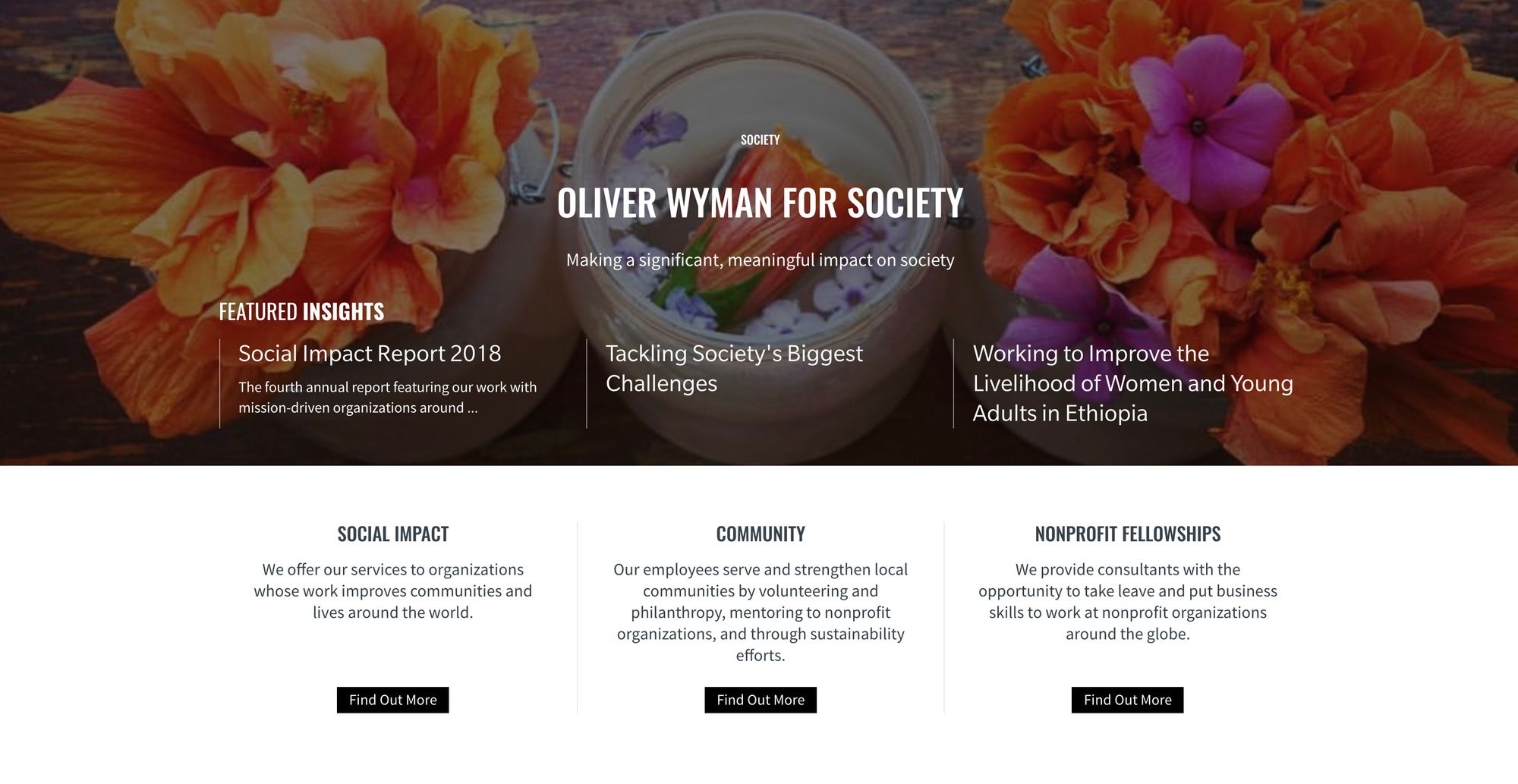 This management consulting firm sets up various ways for its employees to give back, especially through lending their expertise to non-profit organizations around the globe. Employees at Oliver Wyman have a variety of options to choose from when it comes to volunteering, fundraising and mentoring non-profit organizations. Whether it's improving a neighborhood community center or providing career mentoring for children from underprivileged communities, employees can put their skills and efforts into giving back with the support of the company. In addition, Oliver Wyman's Non-profit Fellowship program gives consulting staff opportunities to support non-profit projects as a Fellow, using their professional skills to add phenomenal value to the good work that is being done through these projects.
5. PATAGONIA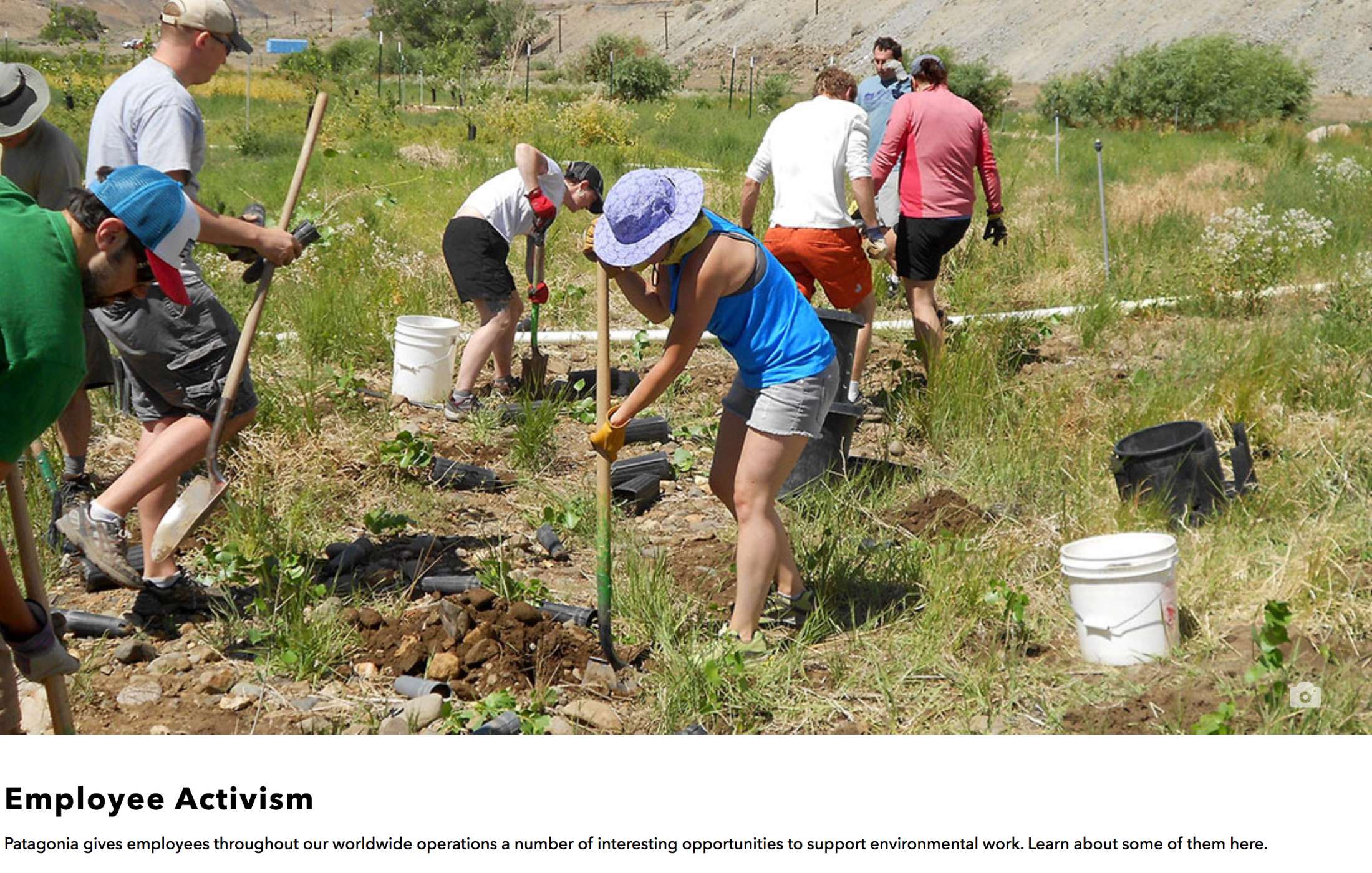 Patagonia enables their employees to share their key philosophy of sustainability by giving them a variety of opportunities to support environmental work. Their Miracle Grants Program allowed employees in Ventura to nominate and ultimately, vote for an environmental group which they think is doing especially valuable work – the winning groups receive a check for up to $5000 and employees can volunteer for a day with them on company time. Every June, their Bike-to-Work week encourages sustainable commuting to work, with each mile ridden by employees matched with a $1 giving to a local bike advocacy group. Their most impressive program might be the Environmental Internship Program – employees can work for an environmental group of their choice for up to two months – all while continuing to earn their paycheck and benefits.
6. ERNST & YOUNG
As one of the Big Four accounting firms, Ernst & Young (EY) does their part in empowering and supporting their staff in doing good and giving back. If they wish to, staff are supported to go on non-EY corporate volunteer activities of their choice, even if these may take months.
Employees also have a few initiatives they dedicate time to, such as the EY Vantage Program where employees travel to emerging markets to advise promising entrepreneurs, the College MAP program through which employees mentor high school students and the EY-Earthwatch Ambassador Program where employees work with local entrepreneurs in Brazil, Costa Rica, Mexico and Peru while helping to advance research on climate change.
7. BAIN & COMPANY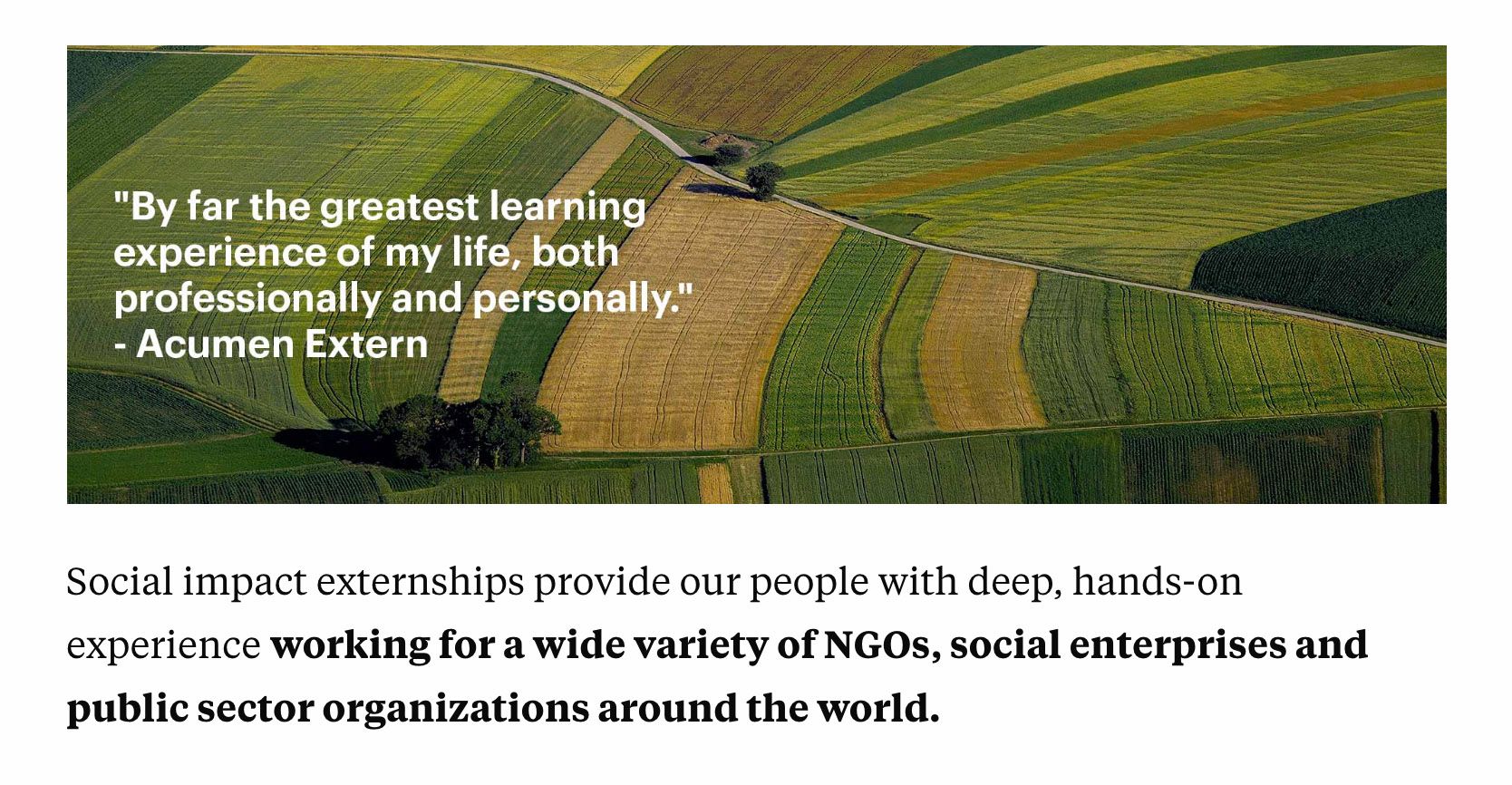 Employees (affectionately known as Bainies) who want to give back have many options to do so. Whether it is through joining a global affiliation group, providing pro bono consulting advice to non-profits, doing social impact 'externships', volunteering or fundraising.
Bainies passionate about sustainability can join Bain's Green Teams, which identify and implement sustainable practices in local offices. Those who prefer to lend their expertise can provide consulting advice to non-profits and social enterprises while others can choose to do an 'externship' with partner organizations which comprise of a variety of NGOs, social enterprises and public sector organizations around the world.
When it comes to involving the team in giving, many often think that that includes an extensive Corporate Social Responsibility Program, a deep pocket, and a very complex tracking system. However, as we have discovered over the years, that doesn't have to be the case. Here are 3 small and medium-sized companies in the B1G1 community with a great team culture built around giving.
8. INSPIRE CA
An accounting firm which has incorporated seven different ways of giving into their everyday business activities, Inspire has also involved their employees in creating a giving culture both as a company and within their teams.
This has made a positive impact even on potential employees of Inspire – a team member who was headhunted by Inspire shared with us that she was initially on the fence about joining the company. However, she got wind of the efforts the company was putting in towards giving, including their ambitious goal of providing one million days worth of water to needy families in Malawi and was completely sold.
The fact that the company cared about making impacts that were more meaningful than typical business goals gave her something greater to work towards.
9. OCAQUATICS SWIMSCHOOL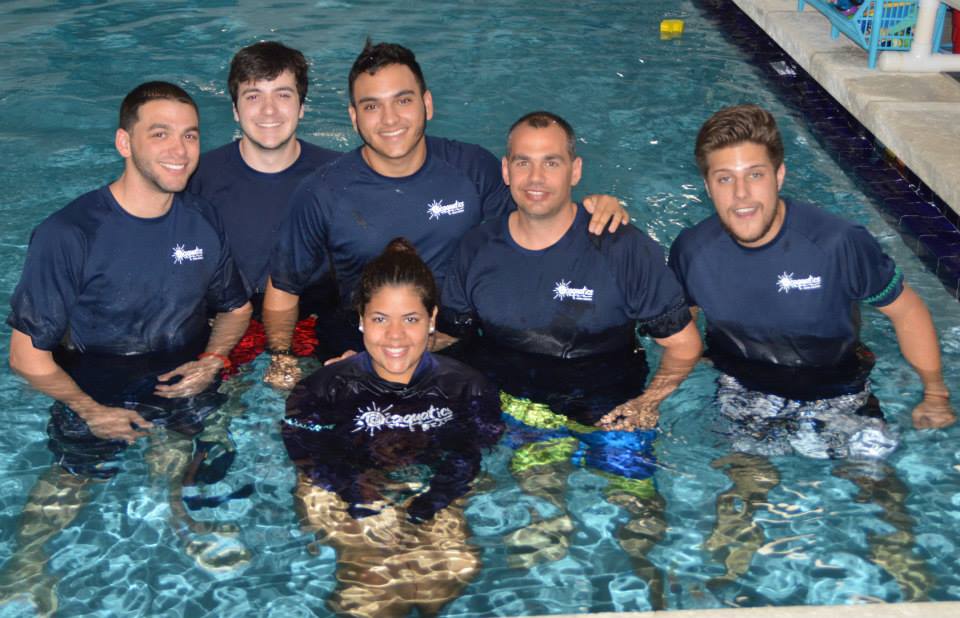 Here's another company that believes in caring for the team members and supporting the causes that they care about. Ocaquatics celebrates team members' birthdays by giving them an amount equal to the age they are turning to causes of their choice. Hence if someone is turning 35, they will be given $35 that can go towards making as many great things happen across as many selected projects as they like. This creates a great sense of connection between the team members, their company and the causes that are close to their hearts.
10. BASIC BOOKKEEPERS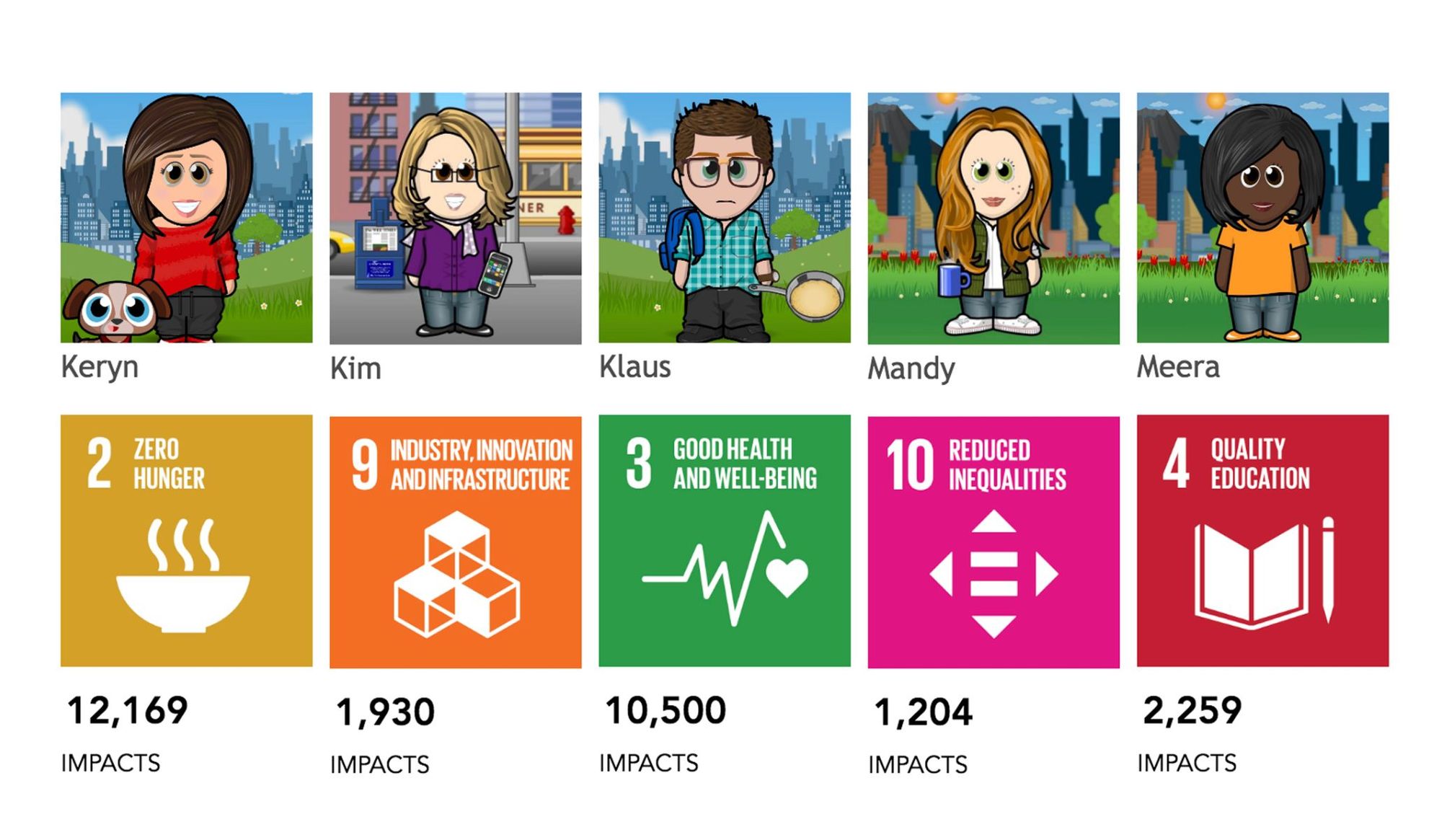 This company has chosen an innovative, personal approach to involving their team (and clients!) in giving. Every staff can choose to spearhead one UN Sustainable Development Goal (SDG) and the corresponding project with B1G1 that they would like to support and each piece of work produced for their clients results in a corresponding giving to their selected cause. These giving are also made on the clients' behalf, and this invites both the client and team members to participate in meaningful giving through a business process as ordinary as bookkeeping.
Building a great team culture around giving doesn't take large expenditure or substantial changes to a company's structure – all it takes is a company invested in making a difference to take the first step. What's even better is that making great things happen through everyday business activities results in many positive impacts – clients and team members feel engaged and appreciative of their involvement in such efforts while needy communities receive the support that helps meet their needs – all at the same time!
---