A SPECIAL WAY TO CELEBRATE BIRTHDAYS
There's a team of healthcare professionals in Australia, the Lighthouse Health Group, who have been helping people with disabilities achieve their meaningful goals in life for many years now. Their skilled clinical nurse consultants, occupational therapists, physiotherapists, social workers, and rehabilitation counselors see it every day. In fact, some of their original paediatric clients from years ago have chosen to remain with them to receive their ongoing case management support as they face new challenges in life. In some instances, these clients are now adults, with their own children!
The Lighthouse Health Group understands what it means to make a difference when it's needed. And of course, they have their own culture that makes special days like their staff birthdays a meaningful event for the company as well.
We asked Jane Burns, the Managing Director of the team to share how the Lighthouse team selects where their B1G1 giving will go, and it turns out the number 12 plays a big role in the decision making.
We currently have 12 staff members. So each one gets to choose for one month each year where our monthly giving goes. Another bit of serendipity…every one of our team members has their birthday in a different month! This means that on a day they normally receive gifts, they get to send out gifts to worthy causes of their choice through B1G1.
I had looked at several options for a means of corporate giving by our organization, but all my staff has different projects and causes that they feel passionate about – which made it hard to engage everyone. For example, I am passionate about animal protection and someone else is passionate about clean water in developing countries, yet another is passionate about education, and another about immunization.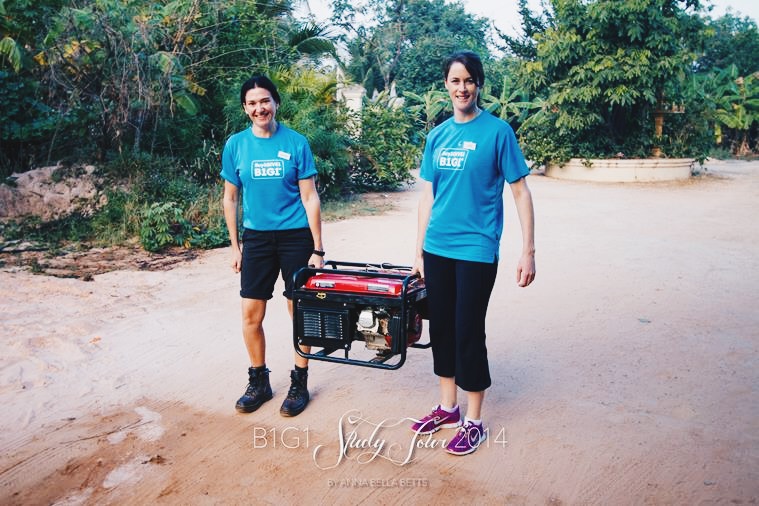 With this plan, everyone chooses different projects. And each year, two of our staff members are encouraged to participate in the B1G1 Study Tour in another country, all at the expense of the Lighthouse Health Group. This opportunity has resulted in additional commitment and engagement from our staff as they can see the result of their giving.
---