IMAGINE ACCOUNTING: IMAGINING A NEW WAY TO DO BUSINESS
The purpose-driven business series features a different Business for Good to showcase their unique giving stories. We hope these stories inspire you with interesting, new and joyful ideas on how to integrate giving into your business.
Within just months of joining the B1G1 movement, he was on a plane to Cambodia, excited to see the direct impact of his giving; and in turn, directly impacting so many in his business and network with his infectious enthusiasm. We are so heartened to see how quickly and ardently this business has embraced all that is B1G1.
INTRODUCING…IMAGINE ACCOUNTING!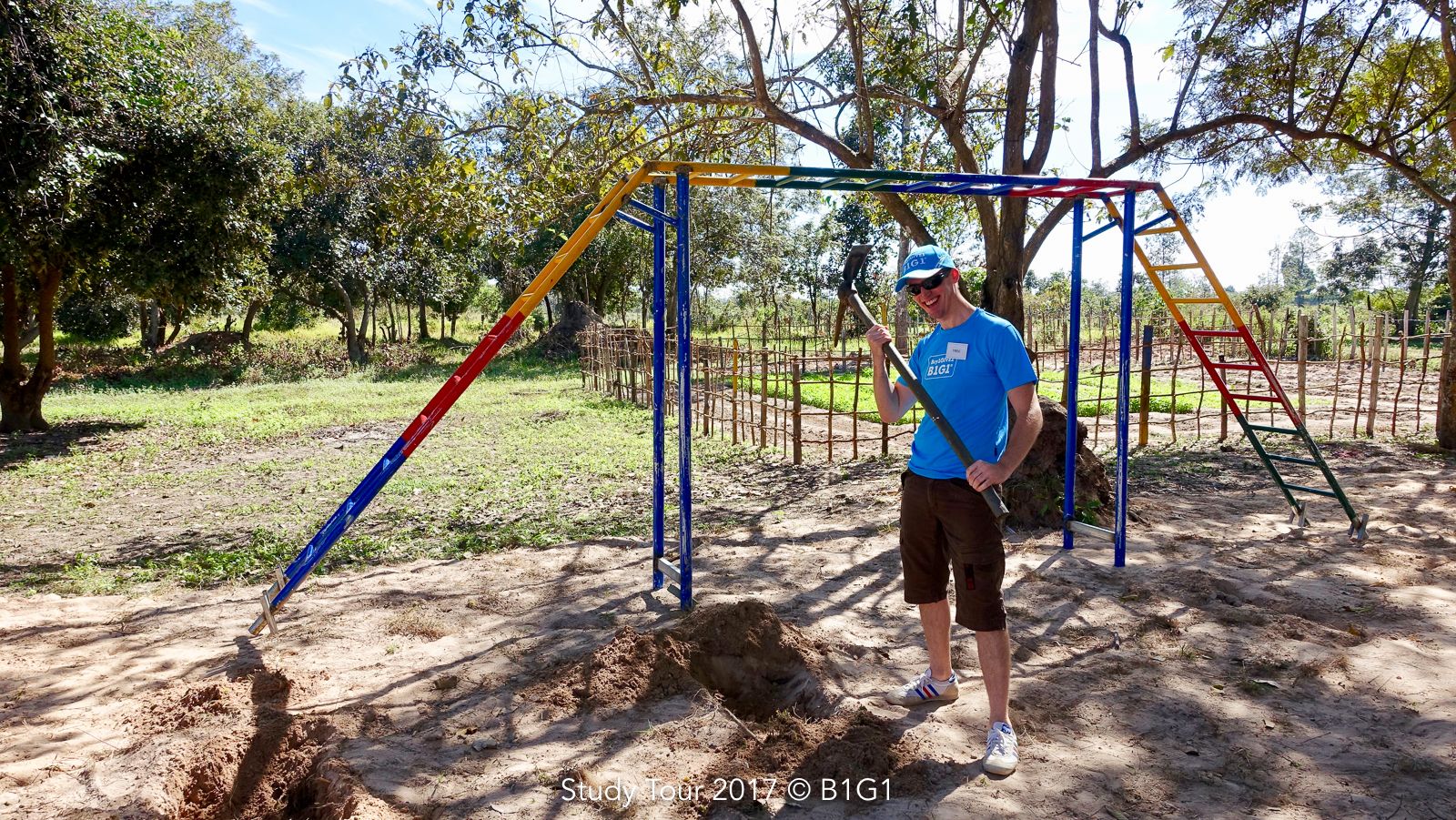 WHO: Mark Williams from Imagine Accounting
WHERE: New South Wales, Australia
WHAT:  Our purpose is to make a genuine difference in the lives of our clients, their families and the broader community. For business owners we can help them achieve more time, less tax, better cashflow and more impact. For high income / HNW clients we can help them build, protect and retain their assets.
---
CAN YOU GIVE US A SENSE OF WHY YOU DECIDED TO START GIVING?
Giving has always been important to me and Peter (Caunt) – my business partner. We have for a long time supported numerous charities and causes personally, but weren't really doing much as a business. I've known of B1G1 for a few years, but it wasn't until I met Paul Dunn last October that I really connected with and understood what it was all about. I loved what I saw and instantly signed up to become a B1G1 member. I was then very fortunate to participate in a study tour to Cambodia in January 2017, to experience in person how B1G1 projects help communities in need. The first-hand experience, stories, and impact of the trip, along with accompanying photos left the entire team feeling incredibly motivated to continue contributing to the B1G1 cause.
WHAT IS YOUR FAVORITE PROJECT(S) TO GIVE TO AND WHY?
This was quite a difficult decision as there are so many extremely worthy causes. We ended up involving our entire team and took it to a vote. As a result, the projects that we primarily support are:
I also have a special connection with the projects/organizations we visited on the study tour in Cambodia – in particular, Free to Shine, Child's Dream, Trailblazer Foundation, and This Life Cambodia. It was a privilege to see first hand the incredible work these organizations do and the amazing impact they have on the lives of so many.
HOW WOULD YOU DESCRIBE THE IMPACT B1G1 HAS HAD ON YOUR COMPANY AND ITS CULTURE?
Being part of B1G1 has had an extremely positive impact on our business and our culture. As soon as clients enter our board room they see our wall of B1G1 photos. Collectively the photos tell a story and have become a real talking point for prospects and clients. We have also incorporated giving into everything we do – with every tax return, email sent, new project completion, new client, e-Book downloaded, event attendee, etc. – we donate to those who need it most. We have incorporated impacts into our tagline – "more time, less tax, better cash flow, more impact". B1G1 is now an integral part of who we are as a business, what we do, and what we stand for.
WHAT'S THE BEST EXPERIENCE YOU'VE HAD THROUGH YOUR GIVING ACTIVITIES AND BEING A PART OF B1G1?
There have been a few really… The study tour to Cambodia was amazing for me personally. We've also had Gaye White, CEO of Dot Com Mob come and speak to our team. Hearing first hand the changes our impacts have made not only to the lives of the children but also to their families and the community was amazing. Two of our team members attended the B1G1 Conference on the Gold Coast this year. Their feedback was that the conference was amazing both professionally and personally. Lastly, the recent event that we held called 'Unleash the HUGE power of small' – which was in conjunction with B1G1 and Paul Dunn – which was a fantastic success, and helped add a few more members to the B1G1 family :) Overall, as we continue our B1G1 journey, we are developing more understanding and appreciation of our situation as a business, and how we can contribute and together help make this world a better place.
DOES ANYBODY IN YOUR TEAM HAVE AN INTERESTING GIVING STORY TO SHARE?
This would have to be the study tour to Cambodia – which was an incredibly eye-opening experience and one which I'll never forget. I saw first hand that child trafficking is still a huge issue in Cambodia. It was a very emotional experience and one that has driven us to help contribute to stopping this issue. It is a giving story that I often talk about when asked the question 'What is B1G1'?
WHAT QUESTION WOULD YOU WISH THAT WE'D ASKED AND WHAT WOULD BE YOUR ANSWER?
Q – Would Imagine Accounting be a different business without B1G1?
A – Our purpose and values would definitely be the same. But the way we give and the way impacts have been woven into everything we do simply wouldn't be there. B1G1 makes it easy to make a genuine difference to the community and to those less fortunate. For Imagine Accounting it's very important to know that the impacts truly are making a difference. By going on B1G1 study tours, having guest speakers from the charities we have chosen, attending B1G1 conferences…
Knowing the due diligence B1G1 has undertaken to select who they support…has given us the confidence that we truly are making a difference to those less fortunate.
---
If you have an interesting Giving Story to share, write to us at hello@b1g1.com to be included in the next feature!
---