Dent Global - Making a Dent in the Universe
Impact. Habit. Connection.
At the intersection of these three words, you'll find businesses like Dent Global.
Dent Global is  worldwide leader in strategy and technology. Dent has been working since 2010 to accelerate business success and inspire more companies to support the UN Global Goals (officially known as the Sustainable Development Goals or SDGs) through giving and innovation, and in so doing so, makes a positive impact in the world and a dent in the universe.
"We are committed to making a Dent in the Universe. Using our business and our platform to do Good in the world, and encourage every business we work with, to do the same." – Edith Poor, Head of Partnerships & Enrolment
Impact - 17 Magic Moments
Building a business solely for personal gratification can feel empty, and after reaching that milestone, what comes next? Instead of focusing on the monetary, Dent Global focuses on aligning everything that they do with giving back and imbuing a sense of purpose and giving into the heart of all that they do.
Take their Key Person of Influence program for instance – not only do they help workshop attendees become a key person of influence in their respective industries, but every time someone completes one step of the 17 steps laid out in the program, something good happens in the world. Each person can now kick off 17 Magic Moments, simply by doing activities and putting in the work that the program encourages them to do.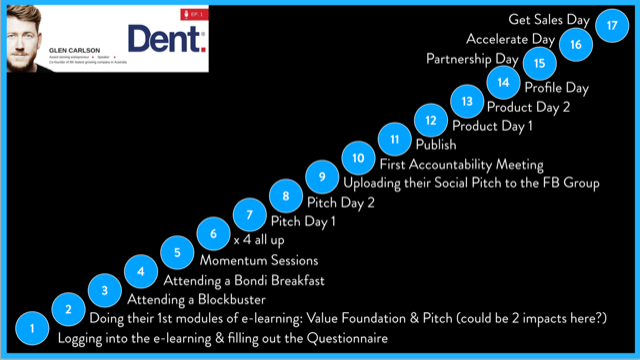 Why 17 moments you ask? So that each step in their journey will make contributions to achieving each one of the 17 UN Sustainable Development Goals of course.
Habit - Power of Small
The way to achieve big goals is through small habits, and the team at Dent Global know just how to do that.
It begins with each member of the team. The moment you become part of the Dent Global team, you are asked to select 2 of the Sustainable Development Goals that align with your own values. Right off the bat, a giving is made in that person's honor towards the goals they find the most important, setting the tone to be one of giving for the rest of their journey with Dent.
Other things they do include: for each piece of feedback, every engagement from the community, every speaker they work with, every email sent, every attendee at a webinar, something good is triggered to happen in the world. Giving becomes truly embedded at the core of what they do, and every day they are a step closer to achieving their big giving goal.
"We and our whole team have aligned everything we do to giving back and making a Dent in the Universe."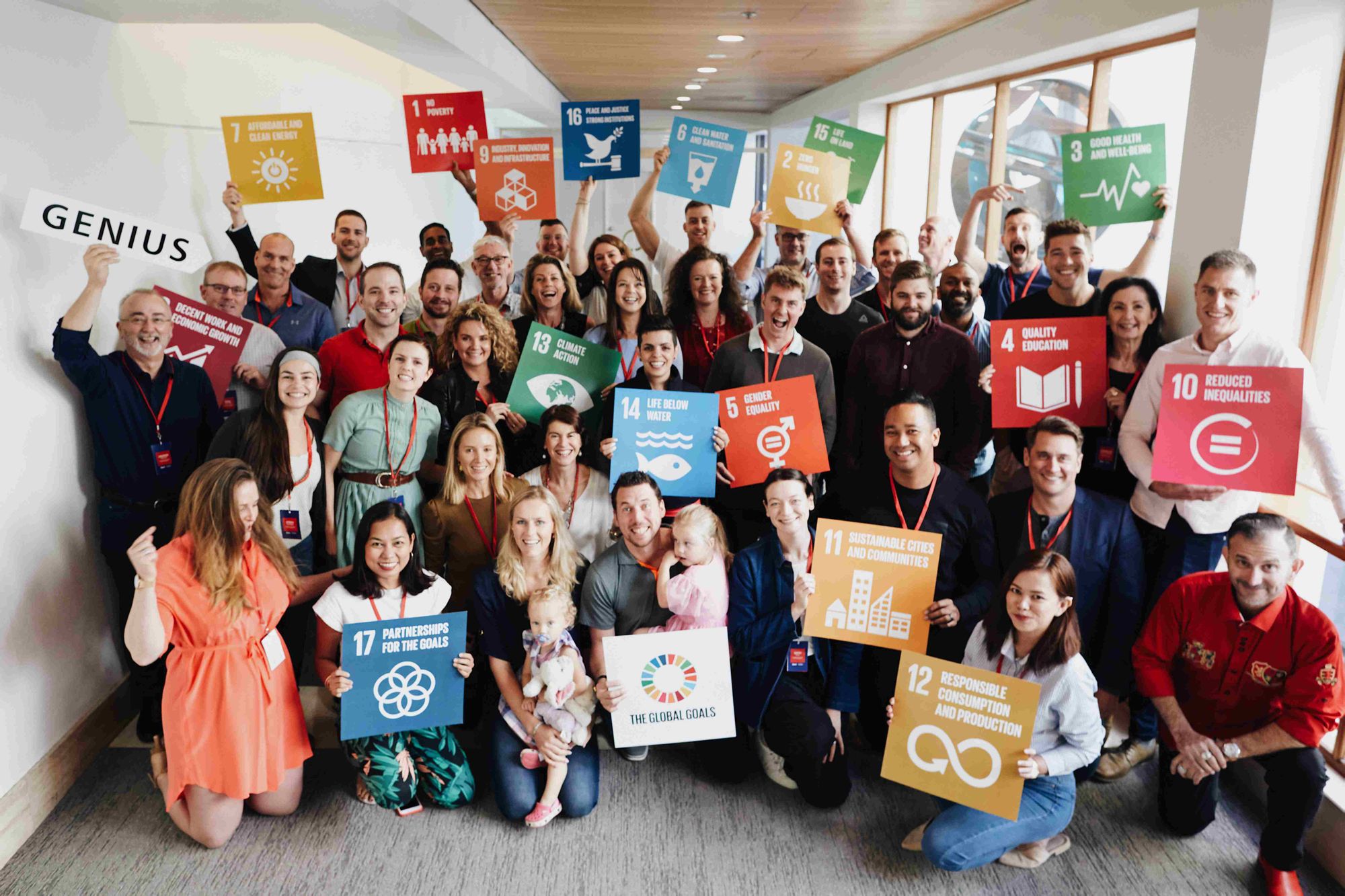 Connection - Big Goals
After seeing Paul Dunn, Chairman at B1G1, speak at one of their own Ambassador's Retreats, Edith truly understood the authentic light, love, generosity, and gratitude of B1G1 and was even more sure of sending more of their clients to become Businesses for Good and achieve their big goal - to inspire 10,000 businesses to become Businesses for Good by 2030. And they are well on their way.
Dent believes that the key to solving some of the biggest challenges lies in entrepreneurial teams coming together. And that starts from themselves, by encouraging clients and partners to become Businesses for Good and making it easy for them to do so. If every business works like they do, it would be a more giving world.
Dent Global was the B1G1 Global Award recipient of the Connection Award for 2019, testament to their massive and sustainable difference to our world by inspiring many other businesses to start making an impact too. Together with their connections, Dent has made over 3.5 million impacts to date, and they still have 10 years to go before their goal deadline!
Impact. Habit. Connection. When every giving has tangible impacts regardless of the size, is embedded into everyday activities, and creates a greater sense of caring and connection, that's when you achieve success in your giving story. And Dent Global has been the perfect example.
"Start small. It makes a big difference.  Find out what you can give. Maybe it's only 1 cent, but that 1 cent can do something remarkable. "
---