FAMILIES SUPPORTING FAMILIES: COE & COE AUSTRALIA
There's something special that goes on inside each one of us when we see something inspiring.
And that's particularly so when you see something you just didn't expect.
That's what happens every day at Coe & Coe, a family-run coffee/café business based in Australia. The co-owners, Ann Marie, Nathan, and Damien at Coe & Coe have embedded giving into their business in an interesting and inspiring way. And they're doing it specifically to support families in need around the world.
Operating with around 12 team members, many of whom are full-time. All three owners cite the importance of family in their business model.
SHARE IN GOOD FORTUNE
Being fortunate enough to work with great employees and interact with customers and their community directly, Ann Marie, Nathan, and Damien were able to build upon their strong sense of family values and extend their support to something bigger than themselves. All three of them wanted Coe & Coe to be translated into something more; an opportunity and a platform from which they could give back.
The owners attribute their success to the copious amounts of support they received from the very early stages of their business; something that they continue to experience today. This was essential to their success and it's what ignited their spirit of giving.
Ann Marie puts it beautifully and simply like this:
If you could run a good business and could give at the same time, why wouldn't you?
BUILT-IN GIVING
The moment Ann Marie, Nathan, and Damien 'found B1G1, they knew they had an ideal partner to make great things happen. The trio gravitated towards B1G1 projects that support less fortunate families around the world. Working with B1G1 helped their goals become a reality. Rather than asking customers to give directly to their cause of choice in their storefronts, B1G1 enables giving to be built into the everyday operations of Coe & Coe.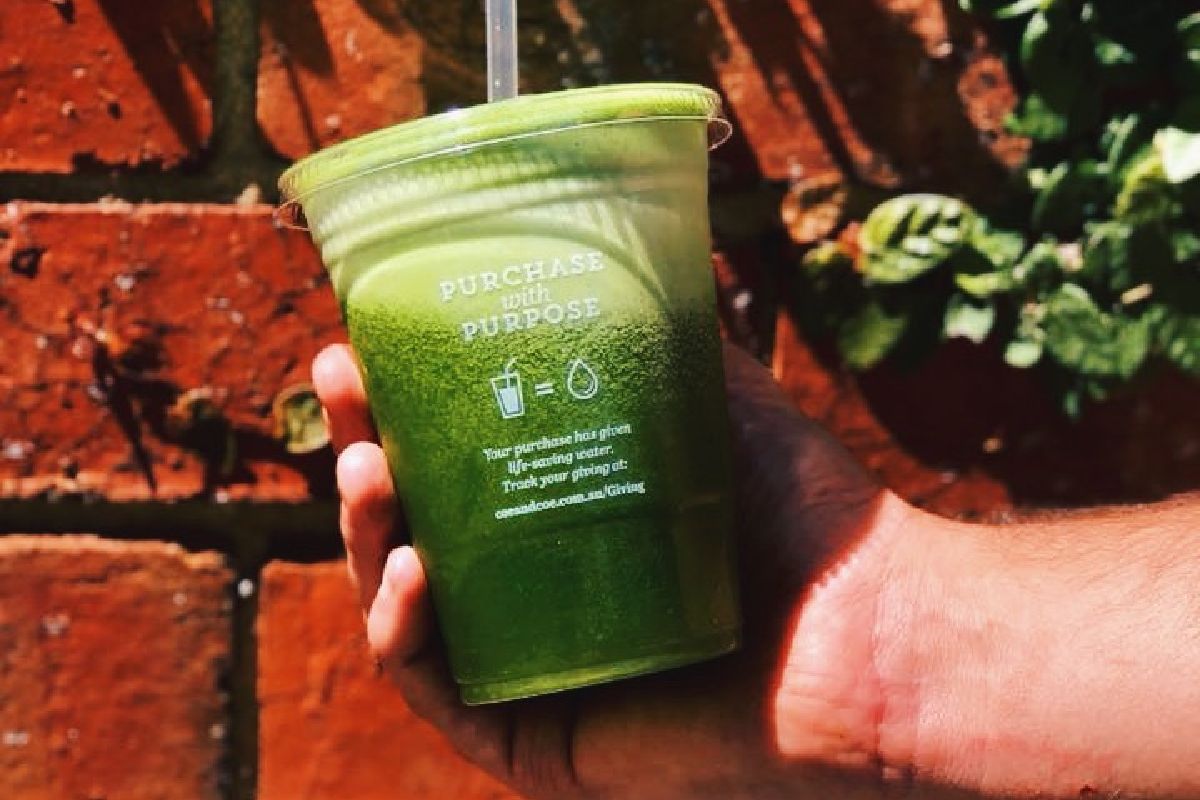 For every cup of coffee or juice sold, Coe & Coe gives a day's access to clean drinking water to someone in need. Similarly, for any food item purchased, a family is supplied with seeds to grow food for their village or family as they choose. Even for every piece of café merchandise purchased, such as coffee beans, mugs, and t-shirts, someone receives medication or childcare.
Coe & Coe is not only able to provide its immediate customers with products and a sense of community that is essential to a healthy lifestyle but through the ways in which they integrated B1G1 into their business, they can also work towards providing healthy lifestyles for communities that are less fortunate.
With the help of B1G1, Coe & Coe has given 227,444 days worth of grain seeds to nourish children in Africa; 659,942 days of access to water to families in Ethiopia; and 7,060 days of medical support to nursery school children. And the numbers keep on growing.
With the growth of Coe & Coe on the horizon, it does not end here. According to co-owner Nathan,
With B1G1 we're a good team and hopefully we could continue to give for a long, long time and change people's lives.
---