KARINA GRASSY – TAPPING INTO THE MOTHER'S HEART
Michael Masser penned a beautiful song. George Benson and Whitney Houston sang it.
You'll remember the opening line: 'I believe that children are our future, treat them well and let them lead the way.'
Karina Grassy lives that every day at Slumbersac, a global B1G1 business that keeps young ones safe and comfortable as they sleep.
And it's a perfect business that passionately connects Karina and her team with Sustainable Development Goal (SDG) # 3 on Good Health and Well-Being, particularly with her focus on the development of a growing child.
Interestingly though, Karina's own 'motherhood' journey was full of what she describes as 'hard knocks and ups and downs'. And it's those ups and downs that serve as inspiration to her on her business journey. She knows how to turn adversity into strength and to give back to the larger community as well.
PAYING IT FORWARD
Karina became a first-time mother in 2008. At the time, Karina (a German-native) was living in the UK and grateful for the health services there.
Many mothers living in so-called Third World countries still don't receive the care and support they need to enjoy a healthy pregnancy and safe birth.
Nevertheless, Karina recounts being short-tempered and emotional after her firstborn, noting this led to a relationship breakdown and becoming a single mother when her daughter was just nine months old.
A turning point came when her daughter started calling her au pair 'Mama'. Karina knew she had to stop her long commute and working hours in London to remain part of her daughter's life.
And solving that challenge led Karina to start her business based on baby sleeping bags. She started distributing for Slumbersac in 2008, and after achieving excellent sales results and establishing the brand, Karina bought over the business in 2012.
It is clear that child's health is an issue Karina is deeply passionate about as she rattles off global statistics on child mortality rates. Her work at Slumbersac closely aligns with this passion. "
'MUMS FOR MUMS'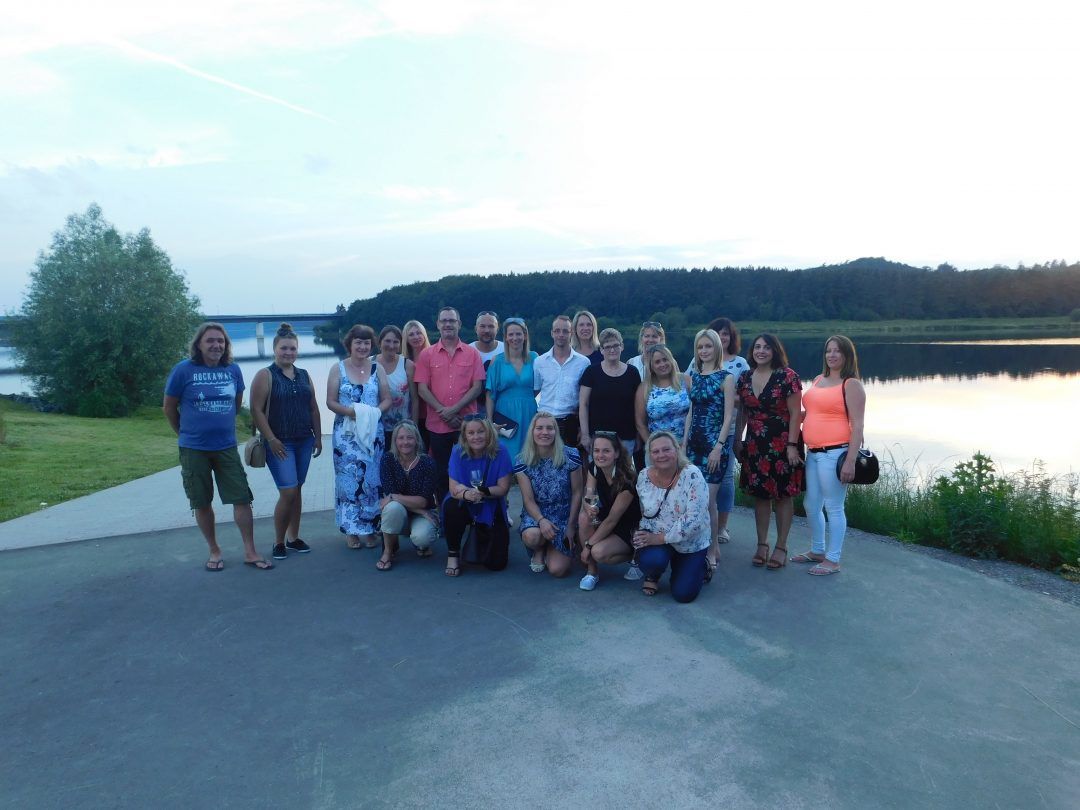 Slumbersac continues to develop well too. Karina's team now consists of 26 women working remotely from home and hailing from countries ranging from Japan to the United States. She also makes sure that the factories that the company works with offer women employees fair wages to support their families.
Being a part of B1G1 has influenced Karina's business in a number of positive ways too. By 2016 Slumbersac had grown from £500k to £4m in just 4 years, and she toyed with the idea of selling it.
But at the B1G1 conference in Bali, Indonesia that year and the B1G1 Study Tour to Cambodia the following year she realised that Slumbersac really could be a force for greater good in our world.
Now, Slumbersac supports many B1G1 projects around the world giving Karina and her team great meaning and purpose. An example is a B1G1 project preventing sex trafficking among at-risk girls through provision of social support and schooling.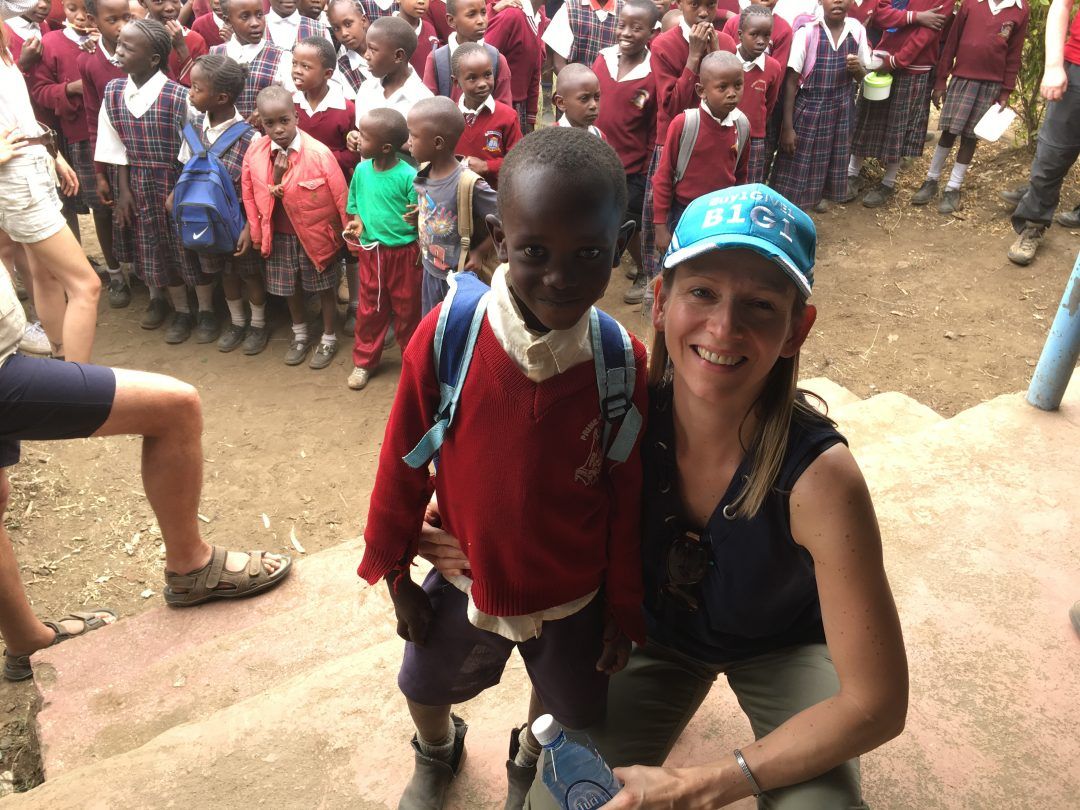 It also became clear to Karina that running a business means more than just paying employees their wages and delivering great products.
"It's worthwhile to grow and connect our customers with other mums who struggle on a daily basis to keep their children fed, healthy and safe…All our employees are proud to work for a business that is doing good in our world as opposed to one that just lines the owners' pockets," she added.
CONNECTING BUSINESS WITH GIVING
Karina urges other businesses to be part of the B1G1 network, noting this could create a 'virtuous circle' for any company too leading to enhanced brand loyalty and awareness.
She also stresses that B1G1 connects businesses to smaller charities that would otherwise be unheard of and the regular updates assure business owners that funds are well-used. "
A LEGACY FOR HER COMMUNITY
Karina has big dreams for the future. She hopes to continue growing Slumbersac into a renowned international brand and thereafter leverage this success to further support B1G1 projects.
But ultimately, Karina wants to give to her immediate community too. She has now returned to her village in East Germany after 20 years abroad, and she sees the lack of community spirit as people moved away for jobs. Shops started closing down.
Karina is determined to revive her village – she envisions a community where everyone knows each other and celebrates together at Christmas markets and local festivals. To that end, she purchased an old manor house in 2018 and plans to convert it into a hotel and local shop to provide employment for those living in the village. One encouraging sign is also the increasing number of families moving back to the village.
"It is my passion and vision to make village life attractive again and to offer jobs as well as create infrastructure to support our community. The success of my business has enabled me to support many B1G1 projects and will turn my vision for the village I grew up in into reality," added Karina.
---
Slumbersac Trading Co. Ltd. is B1G1 Legacy Maker for the week of 1 April 2019. By sponsoring the B1G1 giving space for a week,Slumbersac Trading Co. Ltd. has enabled thousands of giving impacts to be created around the world.

---